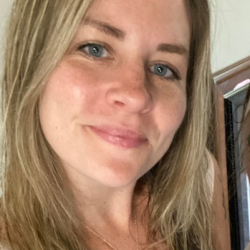 Latest posts by Thea Engst
(see all)
When it comes to LEGO, the company seems to really make a set for everyone. Whether you're a DC fan, Marvel enthusiast, or Star Wars collector, LEGO is always working on releasing something for people of all interests. While their pop-culture referencing sets are enormously popular, they also excel at sets that are from the whimsy of their creators' imaginations, and of course, sell only bricks for people to be their own creators. They even had, at one point, a Yellow Submarine set inspired by The Beatles! (It has since been retired.)
But when it comes to how all these amazing sets measure up to each other, which really stand out? I'm here to discuss what the best LEGO sets of all time are and why, whether they are retired, sold out, or lining shelves as we speak!
Let's first talk about what makes a LEGO set truly great.
What Makes a LEGO Set Stand Out
The best part about LEGOs to me is that they tell stories. That's what makes them so enchanting. Whether the creators are focusing on a pop-culture reference or a creation all their own, they must make sure they know all the details of their theme. That storytelling is the foundation of all great LEGOs.
Another thing I love about LEGOs is their distinct and exact attention to detail. Their larger sets have layers of details, even some you won't see once the set is fully built. The 1989 Batwing, for example, has small Batman symbols within the build, which no one but the builder will ever know about. Many LEGO kits have Easter eggs like this; it makes the building process that much more fun!
And once the LEGO is complete, the attention to detail doesn't quit. Many sets have moveable accessories like doors, compartments, and walls. They have additional accessories like tiny computers for the Minifigures, AKA Minifigs, and referential props depending on what the set is. The Seinfeld apartment set, for example, has a prop for each character pertaining to specific episodes and/or character traits. Elaine has a goldfish in a bag, Jerry, of course, has a microphone. This makes sets like this perfect for a Seinfeld fan and/or a LEGO fan. Lego excels at hitting all the notes and hitting them well!
Another reason to love LEGOs is their ability to adapt to the various ages of customers. LEGO sets for younger kids, for example, have physically larger and fewer pieces. The size adjustment is a simple change for the smaller hands of this specific group of LEGO users. The fewer amount pieces also appeal to attention spans and ease of construction. If a child cannot complete a LEGO set because it's too complicated for their age, they're going to be turned off towards LEGO and discouraged in their building abilities. LEGO gets ahead of that with age-appropriate sets. And each box is clearly labeled with the age recommendation too, so there's no guessing game for the buyer.
LEGO Exclusives are fun, desirable releases that LEGO does. They are sets that are only available at LEGO stores and on the LEGO website. While other sets are available on other websites like Amazon and in stores like Target, if it is marked 'Exclusive' on the LEGO website or in the store, you can only get it from LEGO specifically. Right now, a couple of these are the brand new AT-AT from Star Wars, ringing it at a whopping $799.99, and the Iron Bull Tank set for only $49.99. The price range varies, as you can see, which is nice. You shouldn't have to break the bank to get something special, and LEGO recognizes that.
What Makes a LEGO Set Epic
So let's discuss why I chose these sets as the best LEGO sets of all time.
These sets all must tell a story and tell it well.

They also must be appropriately challenging without alienating their targeted age group.

They must be creative.

They must have extreme attention to details, whether it's a pop culture reference, movie replica, or creation entirely from the mind of the LEGO creator.

They must incite joy.
I have divided them by the most popular themes: Architecture, Star Wars, Harry Potter, Marvel, and DC.
The Best LEGO Sets of All-Time
Architecture
The retired Taj Mahal for ages sixteen and up. This 5,923 piece LEGO set allowed LEGO fans to recreate one of the World's Architectural Wonders. It has the iconic four facades, arches, balconies, and arched windows. All of the domes, domed chambers, and slender towers have their distinctive ornaments on top. Even the raised platform that the Taj Mahal sits on is lined with arches and ornate tile work around the base.
This is truly a special, once-in-a-lifetime kind of LEGO set. It tells the story of the Taj Mahal, built for an empress by her mourning husband. The structure created by LEGO is a small homage to the actual wonder of the Taj Mahal, but it succeeds in its detailing.
As far as my list of requirements, the Taj Mahal hits them all, except you could argue that since it's retired, it's a little bit of a bummer that you can't easily attain this model anymore. Still, there is a newer, less extensive Taj Mahal now!
Pros and Cons of the Retired Taj Mahal:
Pros:
Cons:
Retired by LEGO, so nearly impossible to find.

Pre-release of the smaller, newer Taj Mahal, you couldn't buy this for less than $3,000. Now, it's probably about $450.

Due to the size, this is difficult to find a place in your home.
The Statue of Liberty is an impressive seventeen-inch high set from the Architecture series. With 1,685 pieces, this set is meant for ages sixteen and up. It is a great balance of challenge with reward, aimed at an audience looking to create a sleek, handsome design.
The robe of the Statue of Liberty itself is really my favorite part of this structure. The bricks manage to appear flowing, which is a difficult feat. She even wears her crown, carries her tablet, and features the iconic broken shackles. Her arm is upraised, bearing the torch which guides and welcomes those arriving in America.
The fine details of this piece really lie in the base of the Lady Liberty, with intricate brick details and columned balconies. While the robe of Lady Liberty has larger details that are beautiful, the base is about the little things.
This set only has four colors, which is something else I love about it: the elegant simplicity. We have the black of the base, the beige of the base, green constructing Lady Liberty, and the gold of her torch.
Her story is one of American history and positive relationship with France. I love this gorgeous piece of history and hope for an updated model which offers more details on the Statue of Liberty's face.
Pros and Cons of the Statue of Liberty:
Pros:
This is one of the less expensive items on my list, at $119.99.

I love the elegant simplicity of this.

This is appropriately challenging.
Cons:
There are no details on The Statue of Liberty's face, which seems strange for LEGO.

This is temporarily out of stock; here's hoping it will be back soon!
The Eiffel Tower is next on my list, and not just because I'm a fan of all things French! This piece is currently retired but had one of the longest runs in the LEGO Architecture series. Let's talk about why, though!
This piece isn't particularly large or challenging; it's only 321 pieces and intended for children as young as twelve. In fact, this lack of challenge has been a complaint amongst builders. But what really makes this piece stand out is how it looks when it's built. The pieces utilized for this set are unique, which is necessary to complete the unique shape of the Eiffel Tower. You can't achieve uniqueness without unique tools, after all.
When this set is complete, this is when this LEGO set shines. Builders have loved this less challenging piece because of the final product. This is truly a stand-alone LEGO.
Pros and Cons of the Eiffel Tower:
Pros:
Completely unique piece, even for LEGOs.

Beautiful to display.

True to life in its radiance.
Cons:
Fewer pieces than many other sets.

Less challenging than other sets to build.

Unfortunately, this is retired.
Star Wars
The Millenium Falcon makes a lot of lists due to its size and extreme attention to detail. This piece isn't retired, but it might as well be. It's often sold out despite being $799.99. What makes this set so desirable? Not will you get the layers of details only meant for the builder, you get removable pieces to explore multiple compartments, engine rooms, even a detachable cockpit!
The Millenium Falcon itself is such a symbol of the best of times in the Star Wars saga; it's obvious why this set is enormously popular. Captained by the best and the coolest, this LEGO starship lives up to all the hype of its inspiration.
Of course, this set includes the heavy-hitter character Minifigs: Han Solo, Princess/General Leia, Chewy, and C-3PO. Additionally, there are droids to build!
Storytelling? Check! This piece hits all the notes on my list and then some! What's more is that this ship has had many iterations with time, demand, and new movie releases.
Pros and Cons of the Millenium Falcon:
Pros:
Appeals to LEGO and 

Star Wars

 fans.

A manageable amount of pieces to put together.

Truly has amazing attention to detail.

Has moveable and removable pieces for constant fun even after building.
Cons:
Price! $800 is a lot of money to spend on one item, no matter how cool it is.

Unfortunately, this piece is so often sold out, which makes it nearly impossible to purchase.

I always have to point out the size of the completed piece. Not everyone has room for a 7,500 piece LEGO set in their home; it's something to consider.
The Death Star is another one of the most popular LEGO sets amongst Star Wars fans. It is from the Ultimate Collector's Series, which are "are detailed, unique and challenging sets that make a perfect gift for any LEGO fan or Star Wars fan," says LEGO.
This set features the not-quite completed Death Star with amazing details like an Imperial conference chamber, a cargo area, a turbo laser with spring-loaded shooters, a hangar bay with a movable launch rack, and Darth Vader's TIE Advanced with space for Darth himself to sit inside. It also includes Emperor Palpatine's throne room, a maintenance room for Droids, and of course, that terrifying trash compactor! These are just a few details; there is really much more.
This is 4,016 pieces for ages fourteen and up. And don't worry, this set has twenty-three Minifigs and two droids to enjoy all the fun with! It even has Luke in three iterations: in disguise, as Luke at the beginning of the movie, and Luke at the end of the movie. And, of course, it has the trash compactor monster, which is buildable.
Pros and Cons of the Death Star:
Pros:
Built to play with plenty of Minifigs.

Amazing detailing; I can't even list how many are included!

Many different rooms and layers.
Cons:
This set is retired.

While the age range is good for building, I'm not sure that most fourteen-year-olds would be interested in playing with the Minifigs.
The Imperial Star Destroyer and is another from the Ultimate Collector's Series and is yet another Star Wars set that doesn't quit. This 4,784 piece set is a replica from A New Hope for ages sixteen and up.
A whopping three feet long and two feet wide – consider yourself warned that this might not fight anywhere in your home. It has intricate surface details that will make you feel like you're in the film. Some of the other incredible details include a moveable radar dish, swivel guns, and a buildable and attachable, scaled Rebels' Tantive IV. Without that, what would the Imperial Star Destroyer have to chase?
The set includes two Minifigs of one Imperial officer and one crew member. The focus isn't playing with this model; the target audience is builders and collectors, not children.
This set is for the hardcore elder Star Wars fan, and that's alright. Not only is it not meant for play so much, but it's also a ship from one of the older movies. This just appeals to the older generation of LEGO and Star Wars enthusiasts, and I'd say it still manages to hit all the notes on my list.
Pros and Cons of the Imperial Star Destroyer:
Pros:
Attention to detail from the swivel guns to the surface details.

Comes with the attachable Rebel ship.
Cons:
The set comes with only two Minifigs.

The price is high with this one, ringing in at $699.99.

This is a huge piece and will be difficult to display in many households.

Currently, and often, out of stock.
The LEGO Hogwarts Castle has to be on this list. Not only is it a Harry Potter fan's dream, but it's also a gorgeous structure that is built to play. The details in this castle are absolutely astounding. The castle has buildable stained glass windows, the Defense Against the Dark Arts classroom, complete with potion jars, the library, Dumbledore's office, The Chamber of Secrets complete with Tom Riddle's diary, and the Gryffindor common room, to name a few. The details don't stop with this masterpiece by LEGO.
Outside the castle is five buildable boats, Hagrid's hut with buildable pumpkins, and of course Aragog (the spider)! The Whomping Willow also lurks outside, so watch yourself — the Flying Ford Angelia is still tangled in its branches!
This set is 6,020 pieces and is aimed at ages sixteen and up. It includes four Minifigs: Godric Gryffindor, Rowena Ravenclaw, Salazar Slytherin, and Helga Hufflepuff, and of course Microfigs (because they're smaller than Minifigs, as they are depicting children) of Harry Potter himself, Ron Weasley, Hermione Granger, and twenty-four other characters. Yes, that's twenty-seven Microfigs and four Minifigs.
This masterpiece, and I mean masterpiece, hits all the notes on my list!
Pros:
Endlessly fun to build and play with.

With enormous attention to detail, I'm inclined to say LEGO has outdone itself here!

A huge amount of Minifigs and Microfigs for playtime.

Options to play inside and outside the castle.
Cons:
The price is a bit steep; it's $399.99 for such a thoroughly decadent set.

While the degree of difficulty for construction is good for older kids, the play element might be better meant for younger kids.

I believe you'd have to be a 

Harry Potter

 fan to really appreciate the depth of this set and enjoy the details.
The Great Hall is next on my list from the Harry Potter franchise, and it doesn't disappoint. This is much smaller than the Hogwarts set and is only 878 pieces. This is aimed at the age range of nine to fourteen years old. It is certainly for kids who are still building to play because it is built for interaction. Let's talk about why.
Some of the features that the Harry Potter Great Hall has are reversible house banners, both the potions and treasure rooms, and the Grand Staircase tower complete with a spiral staircase. Just a few of the accessories are the sorting hat and Mirror of Erised, two brooms, seven wands, and a trophy. It even has buildable figures of the Basilisk and Fawkes creatures, Hedwig and Scabbers.
Don't forget this set is built to play, which means it comes with Minifigs! Like the Hogwarts set, this has a fair amount of Minifigs. There are ten characters that come in the Great Hall set, including Harry Potter, Hermione, and Ron. It has fun supporting characters, too, like Nearly Headless Nick!
Pros and Cons of the Great Hall:
Pros:
Built to play and lives up to all the expectations.

Comes with plenty of Minifigs.

Great attention to detail without being an overly challenging set.

It can be combined with the Whomping Willow LEGO set.
Cons:
Unfortunately, this is retired.

Not a lot of pieces, so not very challenging to build.
Finally, I chose the Hogsmeade Village Visit set. This is aimed at ages eight and up, so it's going to be fewer pieces as well. It has only 851 pieces and is built to play. The set is two buildings, the Honeydukes candy store and The Three Broomsticks pub. They are split, so you can view and play inside and outside. I love that you can turn the buildings around as well; this set is multi-dimensional when it comes to playtime.
Each building has appropriate accessories like candy jars and Butter Beer. It comes with six Minifigs, including Mr. and Mrs. Flume, Harry Potter, and Professor McGonagall. Ron comes along, too but in a very special way! Ron Weasley is a gold collector's Minifig in this set, meant to celebrate the twenty years of LEGO Harry Potter sets! Additionally, this includes four random wizard card tiles to collect! (There are sixteen in all.)
And finally, I love that this set comes with three additional builds: a bench with snow, a street light, and what would Hogsmeade Village be without a wanted poster for Sirius Black? That's right; you can build that too!
Pros and Cons of Hogsmeade Village:
Pros:
Aged appropriately for the customer.

Fun anniversary bonus Minifig included.

Four random Harry Potter tiles are included for kids to enjoy collecting.

Great for build to play.
Cons:
I feel this set should be compatible with other LEGO Harry Potter sets.

This set is temporarily out of stock.
Marvel 
We have to talk about the Spider-Man Daily Bugle set! Wow. Just wow and in all the best ways. This is a 3,772 piece set for ages eighteen and up. This is one of those Exlucisve sets I discussed earlier, meaning it is only available through LEGO directly.
This set is a four-story recreation of the Marvel universe newspaper office. It has movement, which you know I love! Once constructed, it has removable floors and roof, and of course, detachable facades. Complete with twenty-five Minifigs, which includes five never-before-seen LEGO Minifigs: Daredevil, Blade, J. Jonah Jameson, Punisher, the owner of the Daily Bugle, and Black Cat.
While you can consider this a build to play, you can also consider it for display only. The completed set is quite a sight to be seen, and while it might be tough to store in your home, it's just plain, very, very cool.
Outside this fantastic structure are an authentic New York taxi and Spider-Man's buggy! This incites a lot of joy in me and is ideal for any Marvel or Spider-Man fan.
Pros and Cons of the Daily Bugle:
Pros:
Great build to play construction.

Huge amount of Minifigs, including both heroes and villains.

Five previously unreleased Minifigs.
Cons:
It might be too playful for the age range.

Expensive! This decadent set is $299.99.

This set is temporarily out of stock, and I'm willing to bet it usually is. (Because it's awesome.)
Marvel Studios Iron Man is a little unique on this list, but I felt it hit all the notes I look for in a great LEGO set. This 3,167 piece set for eighteen and up is not only officially categorized as hard to find on the LEGO website, but it's also retiring soon. Ringing in at $119.99, it's a reasonably priced set for what you're getting. So let's talk about what you're getting (if you can get it).
First of all, you can build one of three different portraits of Iron Man. Similar to the three-in-one sets with build-to-play LEGOs, this is a sort of 'choose your own adventure' set. You can also download the curated playlist to listen to while you build this portrait of the epic Tony Stark.
The colors and technique to make these portraits are really amazing. I love the portrait series that LEGO does. And once again, while this doesn't tell a distinct story, it does tie into the Marvel universe and the Iron Man/Tony Stark story.
This is definitely aimed at adults who will want to display their work. The set comes with a hanger if you choose to put this on a wall. And if you are able to purchase three copies of this set, you can do one portrait for each LEGO, showcasing each option. But wait, there's more! Purchase three boxes of the same set, and you can make one entirely different portrait of Iron Man, arm extended, ready to fight. How cool is that?
Pros and Cons of the Marvel Studios Iron Man:
Pros:
This is an amazing accomplishment of making LEGO bricks into a portrait.

Three different portrait options.

If you buy three boxes, you can make an entirely new portrait by combining all three sets.

Not terribly expensive for a nice LEGO, ringing in at $119.99.
Cons:
This is about to be retired.

This is difficult to find. So difficult that it is labeled as such on the LEGO website.
The Guardians' Ship, inspired by Guardians of the Galaxy from the Marvel universe, is going to have to be my final choice for Marvel LEGO. This is aimed at a younger crowd of fourteen and up and is 1,901 pieces of build and display fun.
Some of the accessories include a computer, donut, and coffee mug. The cockpit can open so you can put some of the included Minifigs in there to captain the ship. Speaking of Minifigs, this set includes six of them: Star-Lord himself, Groot (of course!), Rocket, Mantis, Thor, and a Chitauri warrior. Weapons for these guardians are also included!
Even though this looks like a toy and comes with Minifigs, this is intended for build-and-display purposes. It comes with a stand and a moveable base.
Pros and Cons of The Guardians' Ship:
Pros:
Fun attention to detail in the Minifig's accessories.

Great, rotatable base.

The ship has great details and references to the movies.
Cons:
This piece really straddles the line of build-and-display and build-to-play. Some kids may be disappointed it isn't more of a toy.

At $149.99, this is steep for a display.

Temporarily out of stock.
DC
Arkham Asylum is on the top of my list for best DC LEGOs. I love its attention to detail and its ability to be played with once completed. Each room in the asylum is detailed and unique, just like its cast of characters. And those characters included are twelve Minifigs, including Batman, Robin, Dr. Harleen Quinzel, and The Joker.
I like that you can play with this set from the front or back. In the front, you have the facade of the asylum, and from the back, you can view each room. It really doubles the fun when the building is complete, and it's time to play!
One of my favorite accessories outside of this set is the buildable police car. Inside, I love the x-ray scanner and the canteen with all the food pieces. Overall, this set just really excels at telling a story. It's aimed at ages twelve to sixteen with 1,628 pieces. This makes it slightly challenging and easy to have fun with.
Pros and Cons of Arkham Asylum:
Pros:
Excels at storytelling.

Fun to build and play with.

Excellent references to the 

Batman Lego Movie

.
Cons:
This set has been retired.

I think sixteen-year-olds would enjoy putting this together but not necessarily playing with it.
The Batman Classic TV Series Batcave is my final choice for DC. This is unfortunately retired as well, but it's super cool and worth knowing about. This set has both Wayne Manor and a Batcave. Slip into the Batcave with Bruce's false bookcase, which slides to reveal the secret entrance. And yes, there is a Batpole to slide down.
This set includes nine Minifigs which include both Bruce Wayne and Batman, Robin, Catwoman, and The Penguin. With an exterior wall for those characters to climb, this set is definitely great for building and playing.
I love the motorcycle, helicopter, and Batmobile, which are all included in this set. This really is the ultimate collector's piece for any fan of Batman, specifically the 1960s television series.
Pros and Cones of the Batman Classic TV Series Batcave:
Pros:
Huge set with loads of details.

Includes nine Minifigs of both heroes and villains.

Has Wayne Manor and Batcave.
Cons:
This product is retired.

At eighteen inches high and twenty-two inches wide, this would be tough to store in the house.
The 1989 Batmobile is my final DC choice. This 3,308 piece set is aimed at ages sixteen and up. It's difficult to find and is temporarily out of stock, but when it is in stock, it's a whopping $249.99. Let's talk about why it's worth it!
The details on this car are really amazing. There is a cockpit that is slid open, true to the movie, with a wraparound windshield. There are two hidden machine guns with the ability to pop up when the turbine exhaust is activated.
This Batmobile also comes with a rotating display stand because this is a build-and-display LEGO, despite being fun to play with. It comes with three Minifigs that are not meant to be played with but rather put on the accompanying stand to be mounted for display as well. Batman has a notable new cape in this set, true to the 1989 film.
Pros and Cons of the 19891 Batmobile:
Pros:
Amazingly accurate and detailed.

Comes with Minifigs for display.

Has a buildable and rotating base.
Cons:
Currently out of stock.

Fun to play with but not entirely meant for play.

Very expensive ($249.99).
FAQs About the Best LEGOs
Question: What makes LEGOs so addictive?
Answer: LEGOs have a long history and have had several evolutions. What I think makes LEGOs addicting is the puzzle aspect. It's fun to construct things, and it's fun to do something creative without having to create it from the ground up. You have clear instructions on what goes where and in the end, you have something truly awesome that you built! What's cooler than that?
Question: Why are the Star Wars LEGO sets so popular?
Answer: The question could also be: why is Star Wars so popular? Star Wars is a force (pun intended) all its own. It has its own legs, wings, and then some! This franchise has been unstoppable since the 70s, so it makes sense that LEGO replicas of these iconic starships, people, and more sell well. What's more is I think Star Wars tells many stories, and they're all connected directly or indirectly. LEGO also excels at telling stories, so the two are really a match made in Sci-Fi heaven.
Question: What makes a great LEGO?
Answer: I think that in the end, a great LEGO has a great story and intricate details. The creators must know the theme inside and out, whether it's a movie replica or something from their own imaginations. Their attention to detail is what captivates builders around the world.
Final Thoughts on the Best LEGO Sets of All Time
LEGO is all about creativity and building something remarkable together. So when it comes to discussing the best LEGO sets, you could go in a lot of directions. There are reasons to love smaller and larger sets, Architecture sets, and pop culture sets. An argument could be made for nearly any LEGO set, especially since so many people have nostalgic memories tied to LEGOs.
But in the end, I think that the best LEGO sets are really the LEGO sets that tell the best stories. That's why those sets are often larger and more expensive: they aren't just a few Minifigs and a boat or a car; they're a whole world.
Recommended Reads: