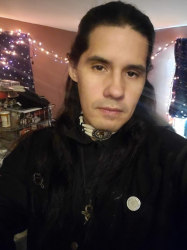 Latest posts by Logan Boese
(see all)
Introduction
Thinking LEGO is a beautiful toy for almost any age is not out of line.
There's a common line of thought that LEGO should be for children. I don't agree, in general. The release of several LEGO themes suggests that I'm correct. DUPLO has been around for decades, producing bricks that use the same idea while being too large to swallow. The company has released themes centered around having products for people of all ages. The LEGO Icons line explicitly caters to a much older demographic. However, the most populous demographic remains children of an age where structure is beneficial.
LEGOs are excellent toys for reinforcing structure. It lets children use their creativity in new and exciting ways. It teaches the dangers of building too high, too fast. It introduces a person to the importance of how to lay strong foundations. Do you know one of the most vital foundations that LEGO blocks can have?
A good, solid table.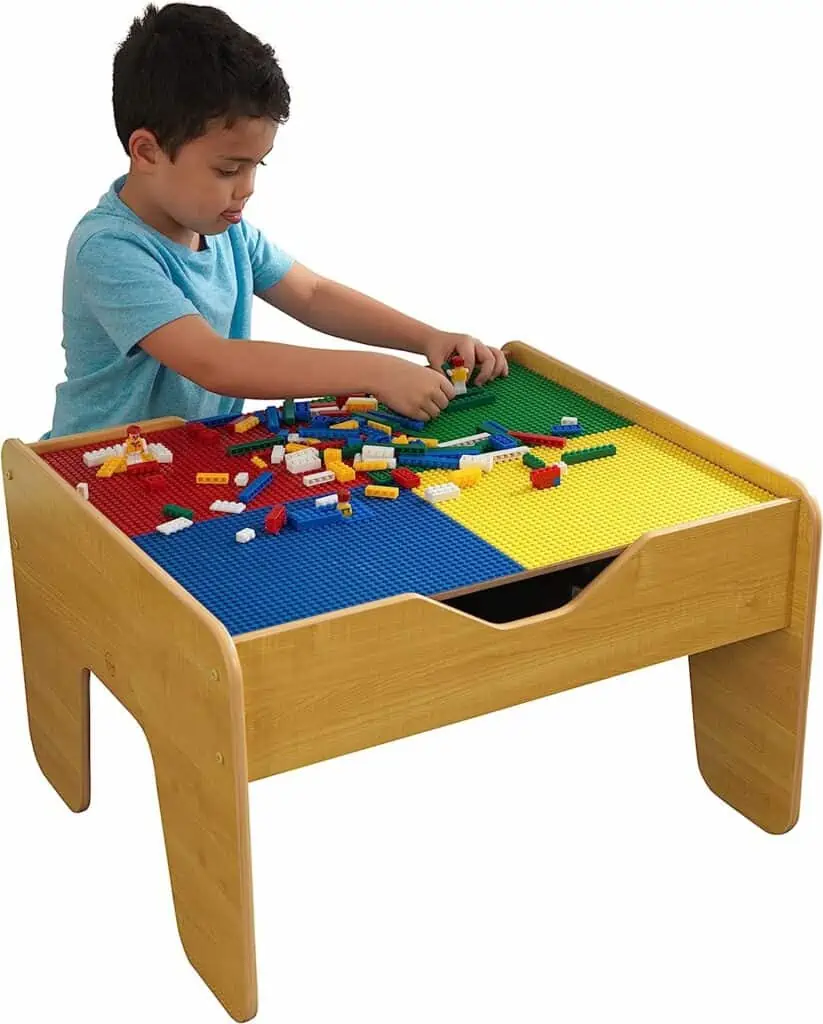 I never had one growing up. I thought any old flat surface you could throw a baseplate onto was good enough. However, my former spouse disagreed. She'd had several LEGO tables as she had grown up. She raved about how much better they were because of the stability they offered, the storage space a good one could have, and the consistency they provided
With a LEGO table, the kids could go there, take the LEGO out of the drawers, build their LEGO creations, take them apart, and put the LEGO away after the fact. This came with a few side benefits. There was less mess (I rarely stepped on a LEGO as a grown adult) and less stress.
My oldest is turning twelve this year, and he's mostly stopped playing with his LEGOs. It's more poignant than I expected. I know that I eventually went back to playing with them. Perhaps he will too. His siblings still do. They still use the tables. (Because they have several of these at this point).
Regardless, It's making me feel very nostalgic. So I thought I'd list the best LEGO tables I've seen, used, and bought.
Bottom Line Up Front
The Cratable Deluxe LEGO table has legs for days. You can get leg upgrades to make it grow with your child. It could be the only table you ever need! If only it wasn't quite so pricey!
Criteria
How does one decide a table has the best qualities? Like a table with four legs, I will use four criteria today to hold up my points for this Best LEGO Play Tables Guide.
Stability:

Is a table worth anything if it's not stable? This refers to how sturdy a LEGO table is. I don't know about you, but I prefer the ones that are made of wood, have some heft to them, and feel like they're going to be able to be passed down to your children's children.

Value:

This is related to the above but is still separate. If a table gives you more value for the money? It's going to get recognized for it.

Functionality:

This refers to the various features a table has. If Value represents how well a table executes its essential functions, then functionality represents the additional functionality provided by other features. This refers to a bigger play space, storage, and other things like that.

Whimsy:

LEGO tables are still related to LEGO, and LEGO is fun. Or at least it should be. This is my list, and I'm deciding it mainly based on how it has or would affect my children. This means if I think a table should rate higher, I will rate it higher.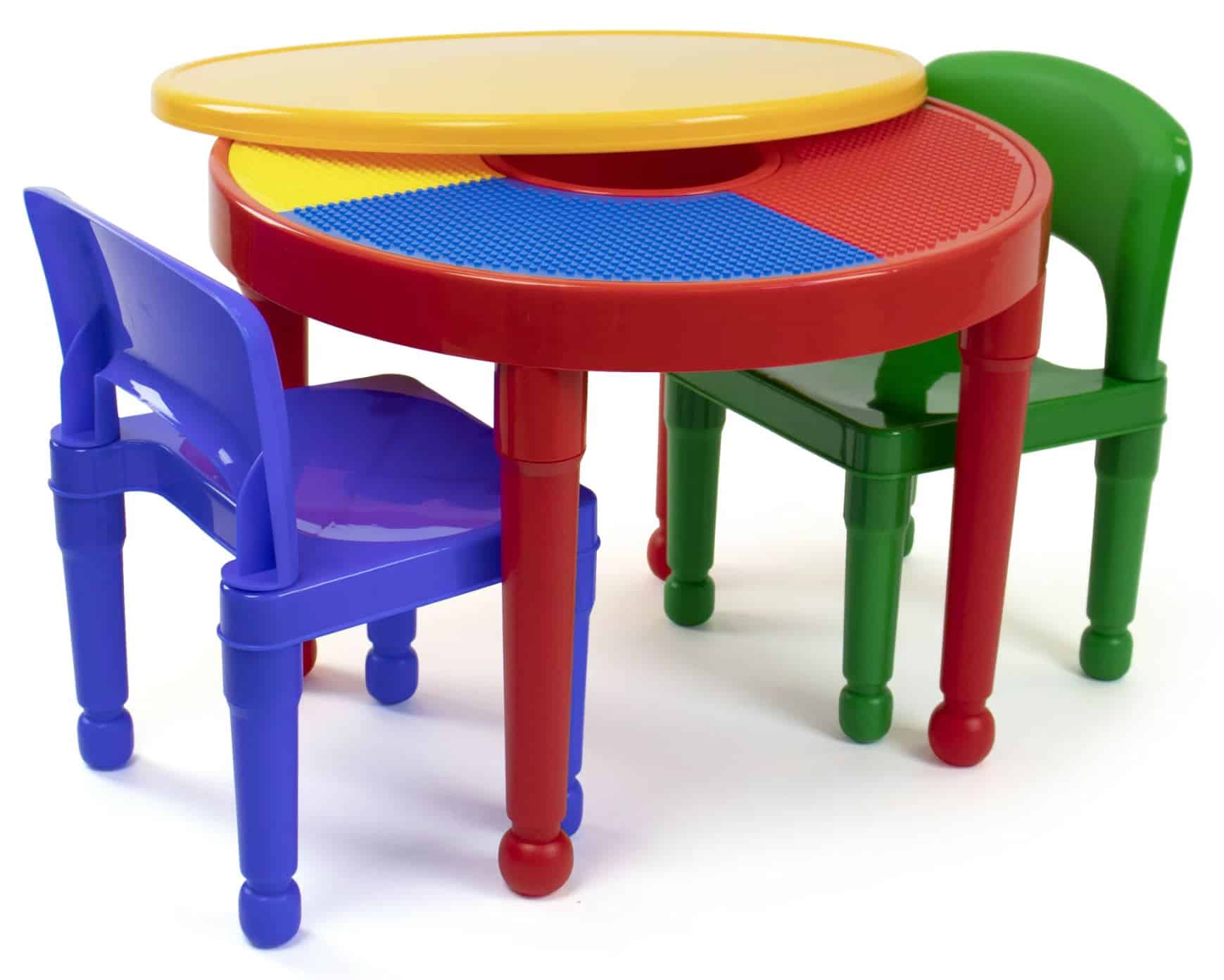 Year Released:

2011

Manufacturer:

Humble Crew

Rough Dimensions:

23-inch Diameter

Approximate Age Level:

3+

Currently Available in Retail?

Yes
We had this table for a little while. We bought this in 2017, shortly after my daughter's third birthday.
It was nice. It felt mostly sturdy (there was a little bit of give in the design, but that's to be expected from this type of plastic). It was quick to put together. You can also remove and replace the circular tabletop. There's a little storage cubby in the center for your LEGO bricks.
So what was the problem? Ultimately, it was too small. Our oldest son had already gotten to be too big for it, our youngest son was about to be too big, and our daughter wasn't big enough. The whole point was to find a table they could play with together.
There also wasn't enough storage for their LEGO collection.
So it had to go back, but I've had several friends whose children were born closer together that love it.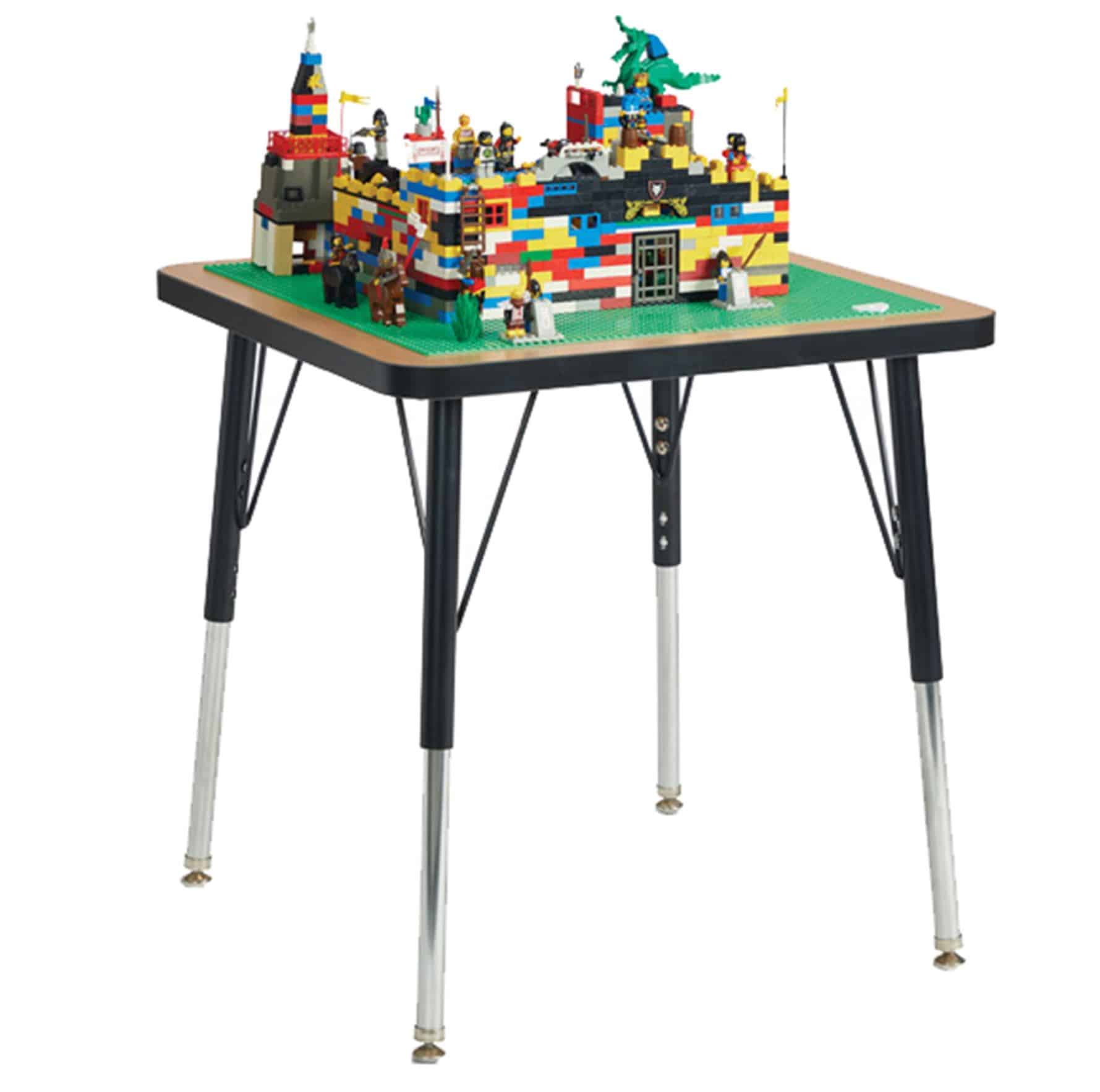 Year Released:

Approximately 2018

Manufacturer:

Schoolsin

Rough Dimensions:

Playspace is 20″ square


Approximate Age Level:

5+

Currently Available in Retail?

Yes
This table is, as my stepfather used to say, "extremely adequate."
Don't get me wrong. It does its job just fine! It is a table upon which you can build LEGOs, and that's it.
It doesn't aim to do anything because it doesn't feel like it needs to do anything else. It's made of metal, so it's sturdy enough to deal with prolonged use by many children. A necessary thing for the company that makes things designed for use in classrooms. It's even adjustable!
That's a first for the list and something that shouldn't be underestimated! If a table is adjusted, it can be used for much longer than if it was a standard static table.
So, if I have all these good things to say about it, then why is it so far down the list?
Honestly? BECAUSE OF THE PRICE! The value just isn't here for me. It's the kind of thing that could be accomplished by super-gluing a baseplate to a table! It wouldn't be difficult! I would happily pay about a third of the price. Certainly no more than half!
…But the problem with using that as a criterion to overcome is that I am notoriously obsessed with bargains and value, having been raised with very little money. Everyone around me tells me that my standards for money are out of date. I fully accept that I might not be the best example for judging how much things are worth.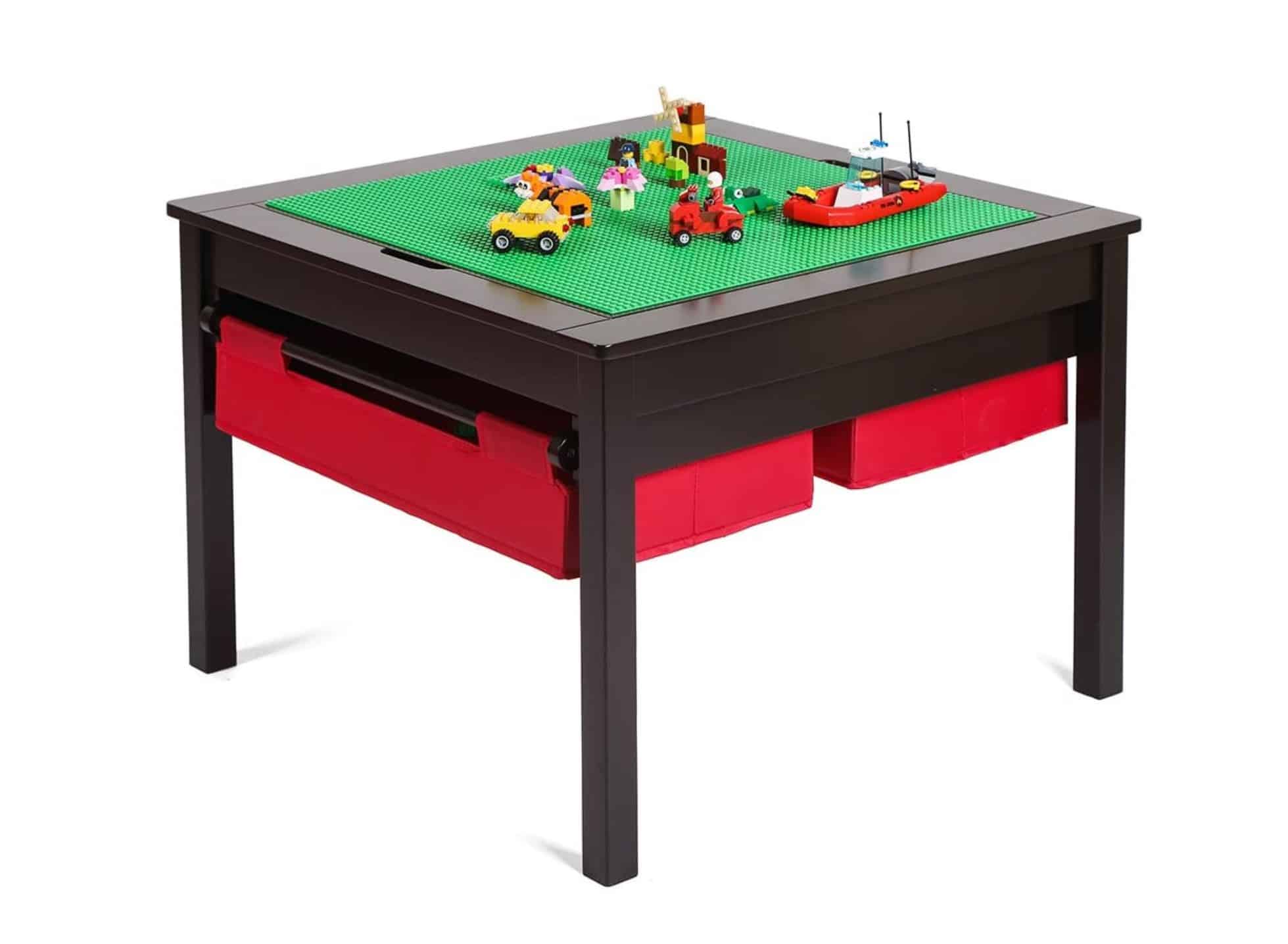 Year Released:

Approximately 2018

Manufacturer:

Utex

Rough Dimensions:

26″ by 26″

Approximate Age Level:

3+

Currently Available in Retail?

Yes
The UTEX Construction Table is versatile and practical.
It's made of something that imitates wood, which I like. It also has a nice, sturdy play space on top for kids to start flexing those creative muscles. The top flips from smooth to LEGO studs for different activities. All of these things are great!
Unfortunately, what I don't like is how very short it is. It's only 21″ tall. It's made for tiny children and tiny children only. By the time this hit the market, when I was looking for something for my children, they were already much too large for this table to even be in the running. I've never been a fan of making toys designed to be outgrown and replaced.
Also, the free-standing drawers beneath it are unsightly. Most kids aren't very neat creatures. My kids, especially, are as rambunctious as I was. So I didn't expect the drawers to hold up to their heavy-duty play time.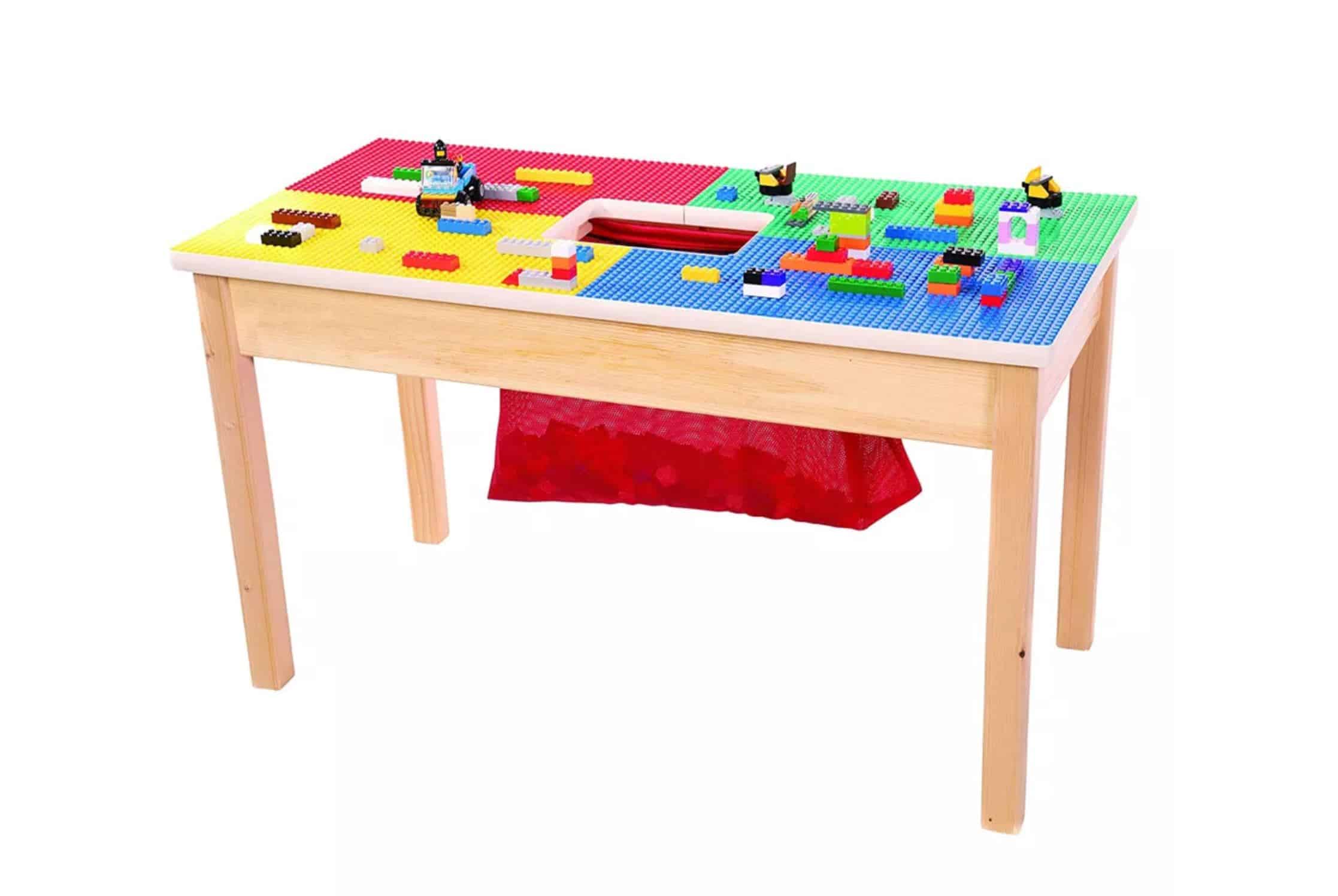 Year Released:

Approximately 2016

Manufacturer:

Spreetail

Rough Dimensions:

32″ by 16″

Approximate Age Level:

5+

Currently Available in Retail?

Yes
Another wooden table! As has been established, I'm very fond of those!
We ended up with one second-hand after moving out of state. It was big and had that nice heft that I love to a table. It felt sturdy and had a net bag in the center to hold LEGO. Unfortunately, ours didn't have the optional cover on top, so it was just a LEGO table for the kids.
There's nothing wrong with that! It's nice when they can use the table to do other things.
The bigger problem came from the storage bag in the center. It could hold a surprisingly small amount of LEGO. It was nowhere near their complete collection. So we had to get secondary storage. The problem with that is that secondary storage means that there's an opportunity for LEGO to drop and become tiny caltrops. So we eventually replaced this with a different model.
Still, it was a nice table while we used it. It felt sturdy enough that we kept it for longer than we would have otherwise, with the vain hope that we could figure out a different solution.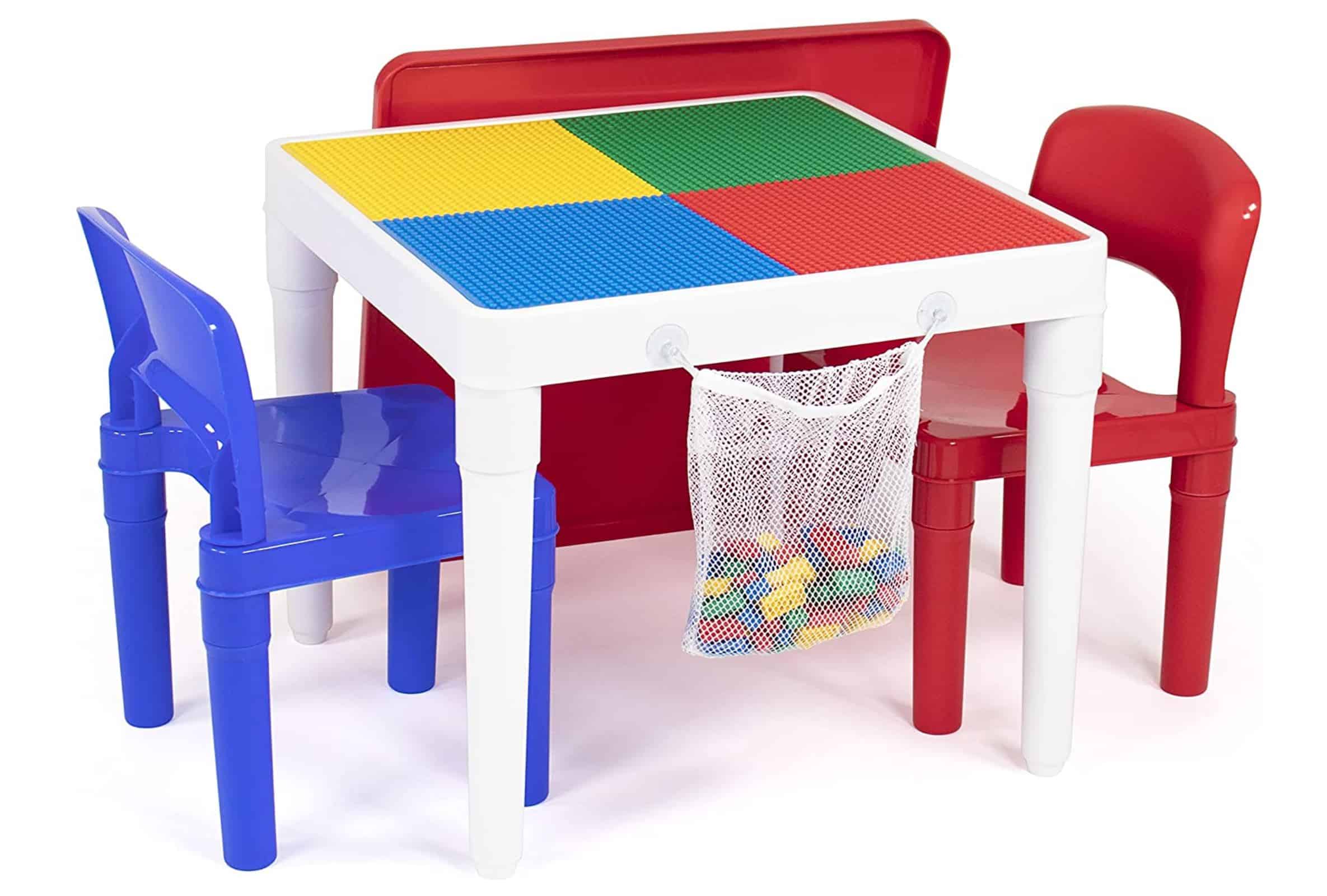 Year Released:

2019

Manufacturer:

Humble Crew

Rough Dimensions:

Playspace is twenty inches square.

Approximate Age Level:

3+

Currently Available in Retail?

Yes
The kids JUST missed getting this table. They were a little too old for it by the time it came out, and I saw it.
HOWEVER, their cousin, who just turned five years old? He fit it perfectly and has loved it ever since I got it for him.
It's made of plastic, yes, but it's made of GOOD plastic. It feels solid and doesn't wiggle when you pick it up. I think that's what I hate the most about plastic furniture of any kind. The fact that it FEELS flimsy. The chairs included with this suffer from that more than the table itself, but for my part, I prefer to have the table wobble every time I touch it.
It's pretty short, so he's going to outgrow it in short order. (Fortunately, I have the sneaking suspicion that he'll have several hand-me-downs from his cousins to replace it with.) The play space is big enough for most standard-sized builds, so he has a lot of room to work with. Then, when you're finished with it, you can slide the cover over the top of it and use it as a standard art table!
When playtime is over, you can just drop the LEGO you're playing with into the convenient hanging bag on the side for easy cleanup! It wouldn't hold my own children's LEGO collections, unfortunately, but their younger nephew doesn't have quite the same obsessions that I, my mother, or my children do, so it works just fine!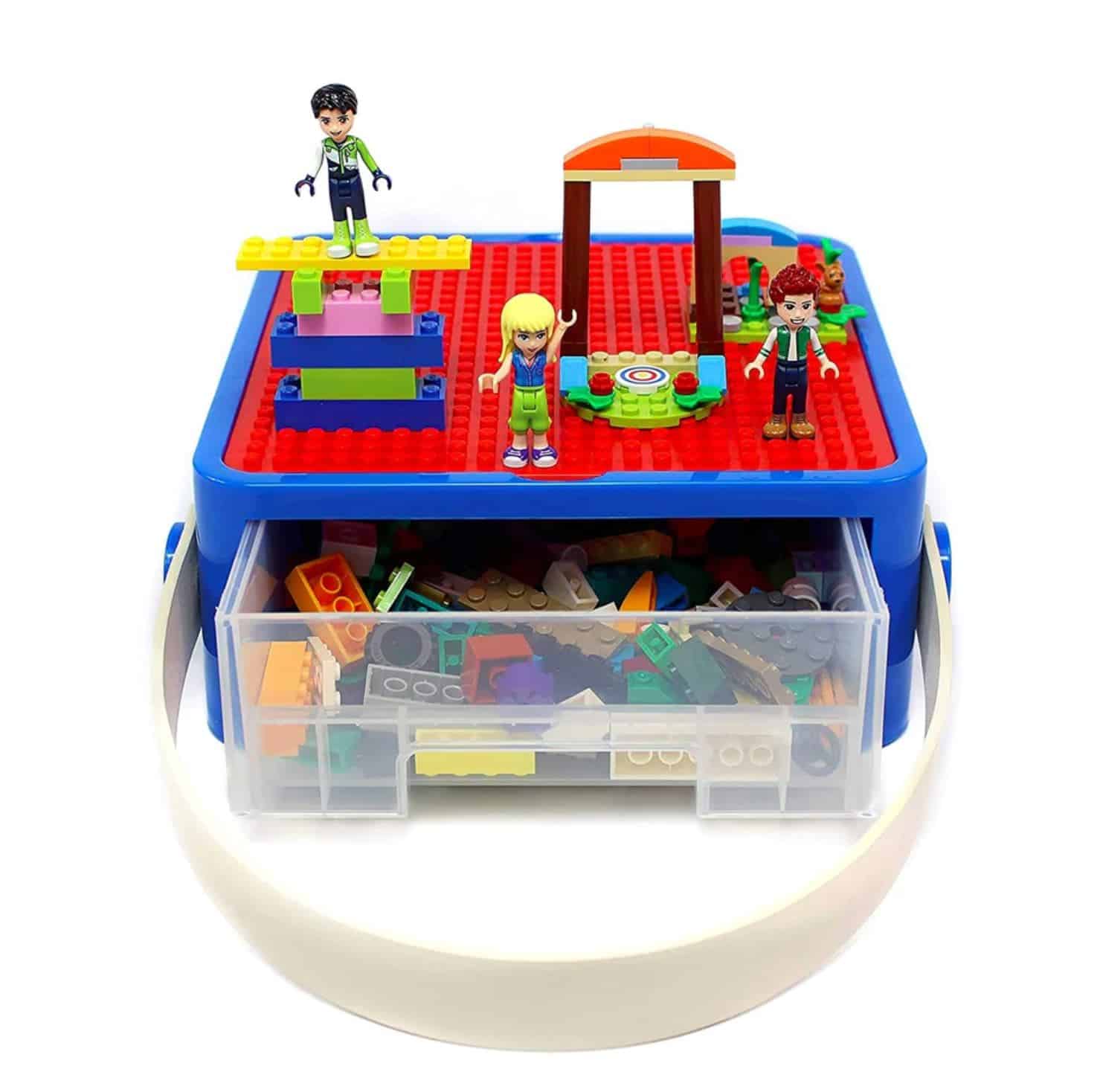 Year Released:

Approximately 2018

Manufacturer:

Bins and Things

Rough Dimensions:

8″ by 8″

Approximate Age Level:

5+

Currently Available in Retail?

Yes
Each child got their own in different colors. They were a godsend! This was what we used to replace the foldable baseplate above.
They were actually the second container of these types that we had. The original one we had, we got in 2016 from a dollar store. It was about a foot wide in both directions and fit enough LEGO that two children could play together. Unfortunately, those weren't very strong, and our children were very aggressive with them. That one survived until our oldest stood on it to try to reach something. (He was fine, but the container wasn't.)
These are much better than that one was. They're made of much thicker plastic, so they're incredibly sturdy. They were designed to be much smaller than the previous one, but that ended up being a benefit! If you have more than one child, you know that forcing them to share things doesn't always work out. They couldn't contain most of their collections, but that was never the point. The point was for each of them to have enough LEGO to build cool things on the go.
These work great for that!
You can toss a handful of LEGO in here, sit the kids down in the car, and have a few hours of creativity time on a long road trip that doesn't involve screens!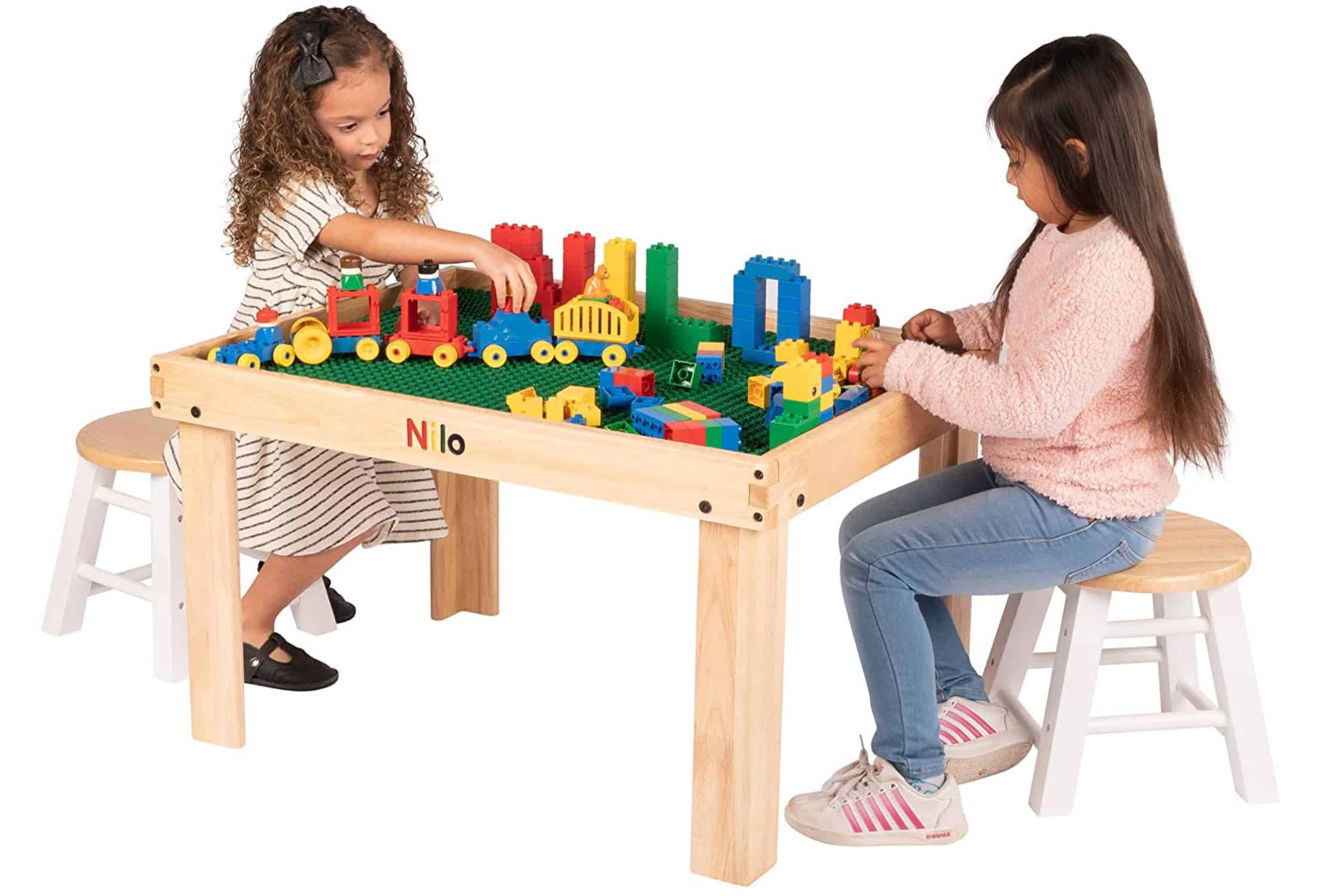 Year Released:

Approximately 2015

Manufacturer:

Nilo

Rough Dimensions:

The playspace is

32″ by 24″

Approximate Age Level:

5+

Currently Available in Retail?

Yes
This table takes a different tactic toward versatility.
It's made of good solid wood and has a pair of long, slender baseplates that can be set into a recessed playspace. Instead of being attached, or kept in place in any regard, the two baseplates are designed with simplicity in mind. They're kept in place by tension alone! Something else that is really interesting about these two baseplates is that while one side has the standard LEGO studs set upon them, the other is designed to accommodate DUPLO.
If your child wants to do something else, just lift the baseplates, and you can make use of the smooth, recessed surface as a more generic play table!
It's large enough to be useful for anything you need and solid enough to take almost anything you can throw at it! It's a little bit more expensive, unfortunately, but the quality makes it worth every penny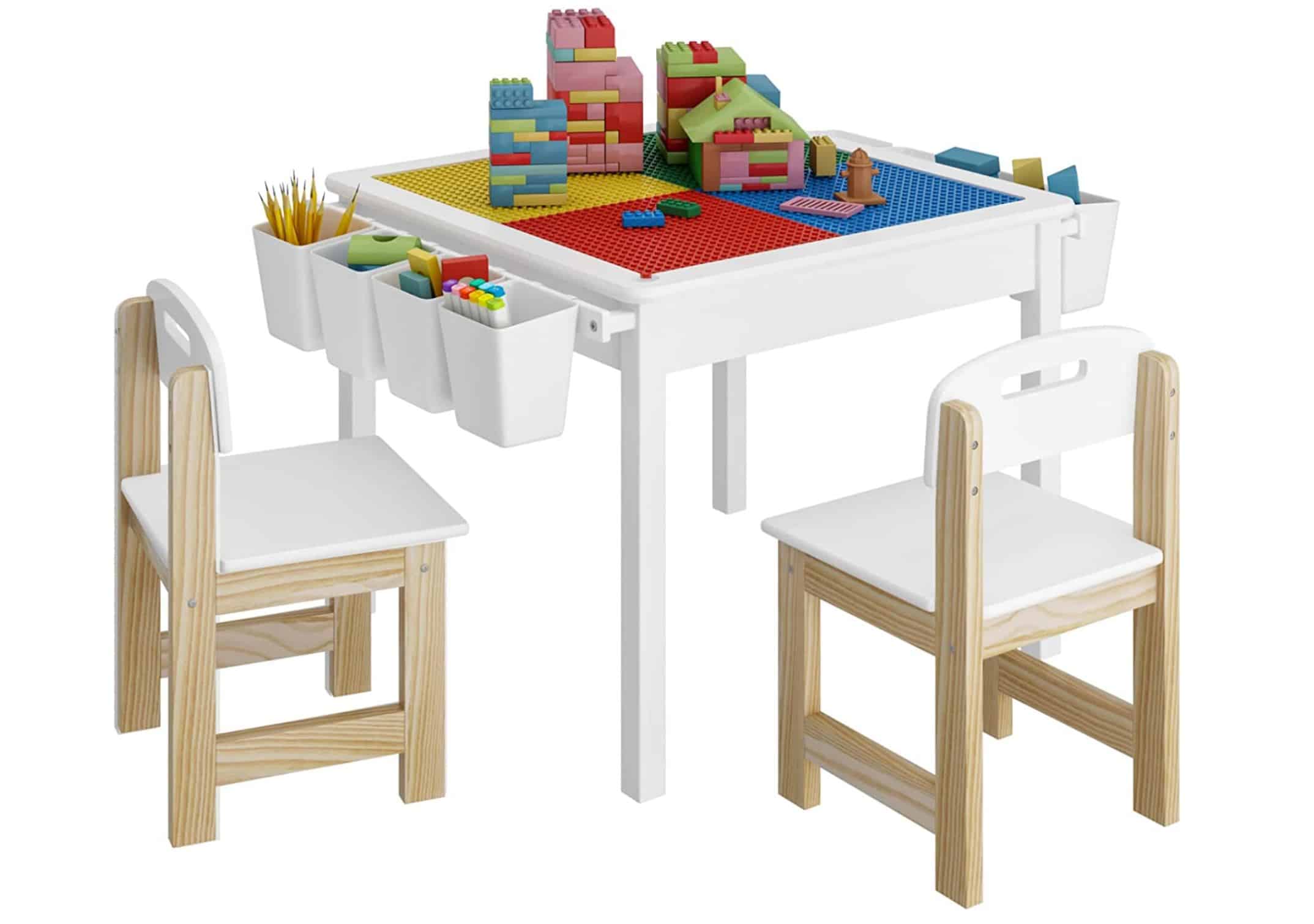 Year Released:

2022

Manufacturer:

Dragon Solutions

Rough Dimensions:

Approximately 24″ square

Approximate Age Level:

5+

Currently Available in Retail?

Yes
This is a newer model, and it's currently the one my younger children have.
It claims to be made of wood, but I'm not wholly sure it is. It's also a little wobbly. Regardless, it still works great! The storage options are extensive. The inside is spacious and has plenty of room for LEGO bricks. It also has little containers that hang off the side of the table.
The top is a LEGO baseplate but can be removed to reveal the storage space and covered to turn it into a more normal table. As has been stated before, I do love things to be versatile!
It's a little short and falls into the "will be outgrown" category eventually. However, it also comes with little chairs! It's hard to beat that for the price. This isn't at all a bad option. It only suffers in comparison to the other tables available. There are better options further down the list.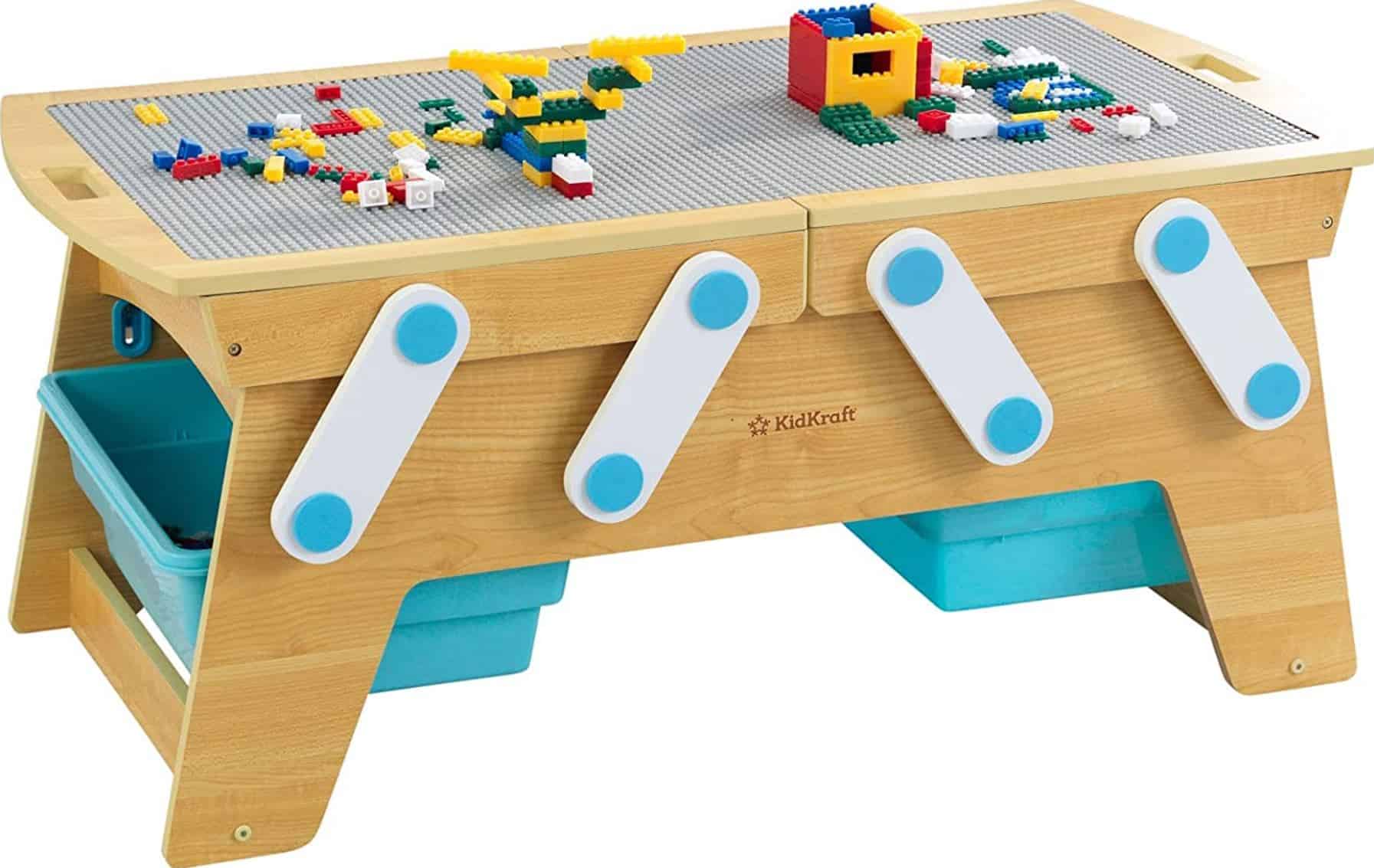 Year Released:

2019

Manufacturer:

KidKraft

Rough Dimensions:

35″ by 19″, folded.

Approximate Age Level:

3+

Currently Available in Retail?

Yes
I'll admit that I have a weakness for things that open up. I nearly bought this for my children instead of number eight. Not just because it comes with additional LEGO sets (although that was a strong point in its favor).
Our coffee table was the same kind where the top could lift upwards, revealing a storage space inside. This matched. It was also made of wood and appeared to be a little bit better quality than the other. Ultimately I chose not to because it was a little smaller, only a little larger than a foot tall.
It also made me nervous. If the children weren't careful, I could picture little fingers caught in the hinges. I'm a worrywart when it comes to my children, however.
Still, this might have been the better option to grab then. Even if only because of the higher quality and the additional play space.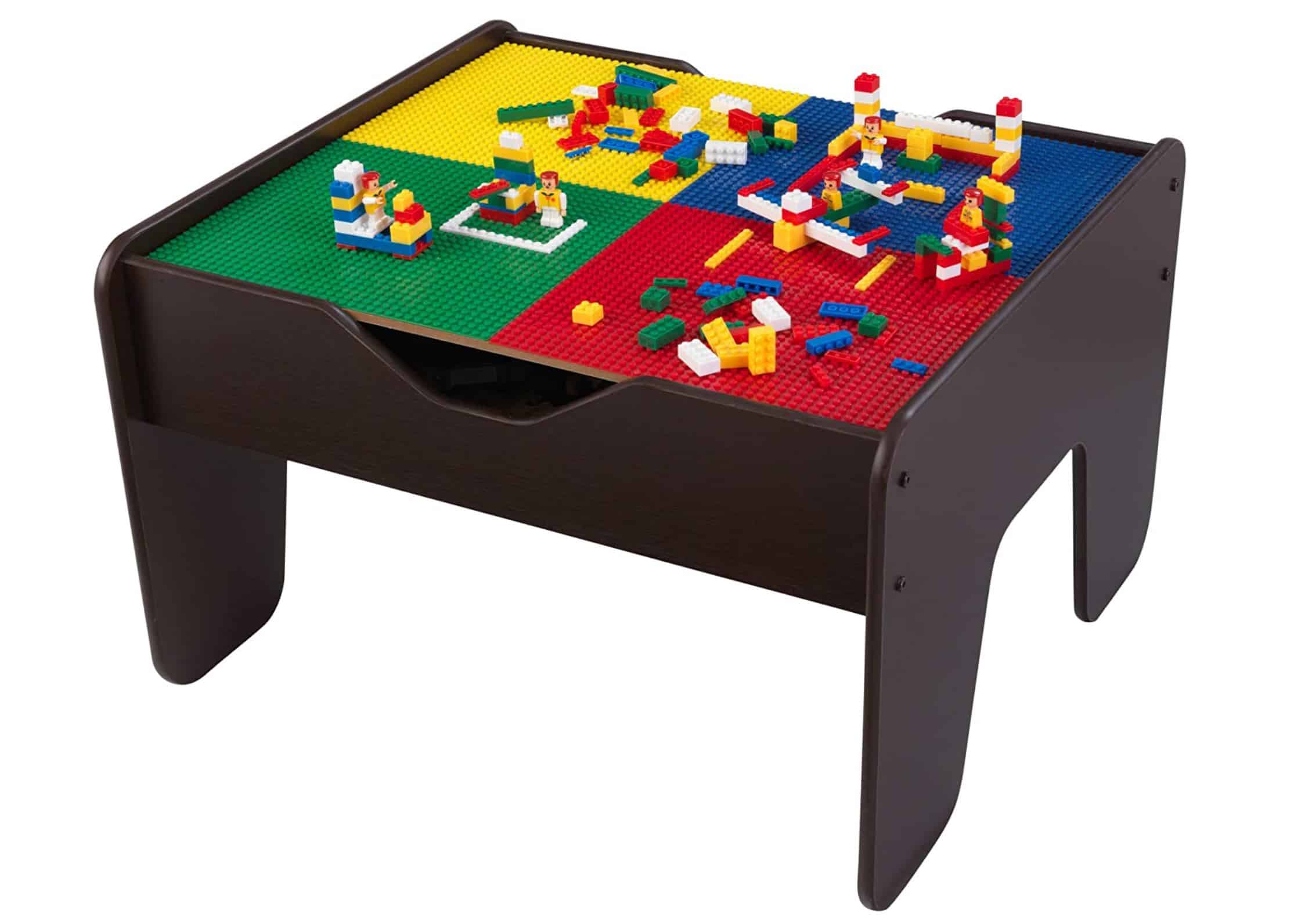 Year Released:

2013

Manufacturer:

KidKraft

Rough Dimensions:

25″ by 23″

Approximate Age Level:

3+

Currently Available in Retail?

Yes
My youngest son had two favorite things at five years old. He loved LEGO, and he loved Thomas the Tank Engine. Fortunately, he's long since outgrown Thomas but still loves LEGO.
However, this was the first LEGO table we got because of those two dovetailed interests. This didn't come with any train pieces, but it did come with off-brand LEGO pieces. It was nice and sturdy. The material is pressboard again, rather than wood, but that didn't matter much. Fortunately, neither of my boys ever decided to stand on this one!
We never had any problems with official LEGO fitting, but apparently, some other purchasers have. Regardless, it served my sons well until we decided to move a few years later.
The biggest problem always came when one wanted to play with LEGO, and the other wanted to play with trains. Unfortunately, I can't blame that on the table so much as children being children. (Although if I could find a table that would have prevented THAT, it would have made the top choice on this list and EVERY list I ever wrote!)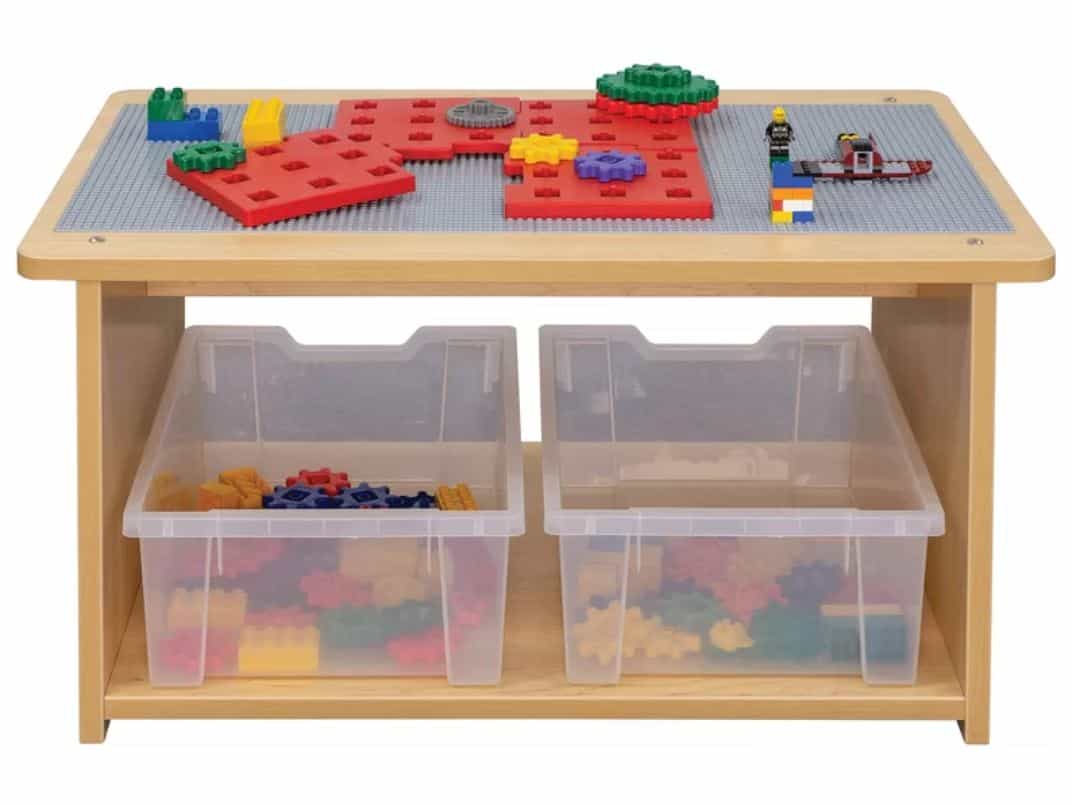 Year Released:

2020

Manufacturer:

Wayfair

Rough Dimensions:

Approximate Age Level:

5+

Currently Available in Retail?

Yes
My relationship with this particular table is… complicated.
So, to just sort of describe the play table itself. It's really nice. It's got a good solid design that's made of actual wood. When you pick it up, you can bend down and just sort of lift it to put it anywhere else without fear of it breaking.
The storage underneath makes excellent use of what space there is. It's only a pair of plastic tubs, but there's nothing wrong with that. It gets the job done for most things. Things don't need to be complicated to work.
The playspace is generous enough to accommodate most designs and works for LEGO and DUPLO equally well.
So… What's my problem with it?
IT IS INCREDIBLY EXPENSIVE FOR WHAT IT IS!
I grew up poor and redneck. We didn't have money for most things. This table would not have cut muster in our house. However, my children still had one because they were given it as a gift. If not for that, they would not have had the table.
However, I am not going to punish the table's ranking too much because I am something of a cheapskate. It's still a really good table! I just… wish you got more for the price. Something that would make me feel like all the value was there.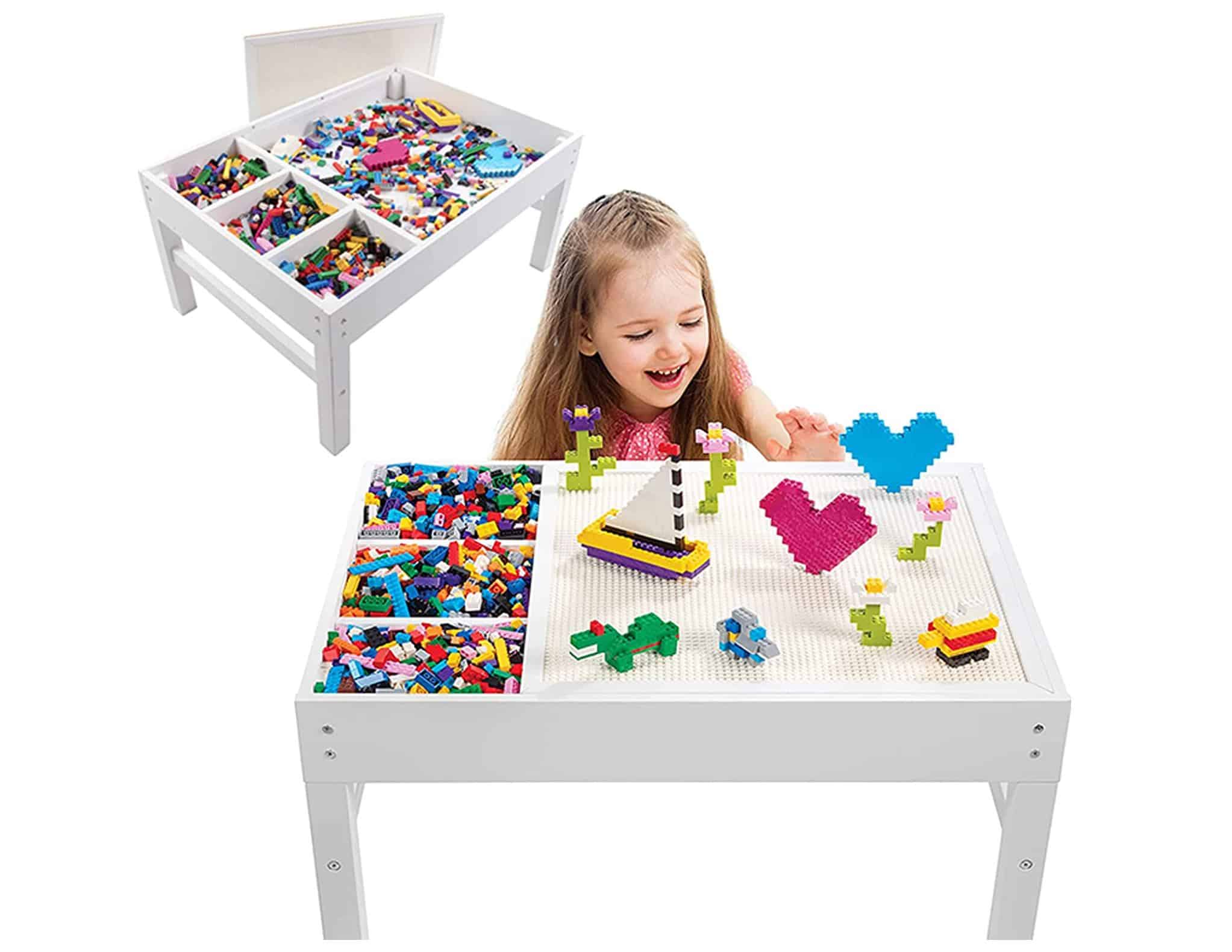 Year Released:

2022

Manufacturer:

River Colony Trading

Rough Dimensions:

31″ by 23″

Approximate Age Level:

5+

Currently Available in Retail?

Yes
I would have gotten this one if this had been out when I was shopping for the last play table.
It's a size to be large enough to accommodate most LEGO creations that prospective builders will try to create. It also has a fantastic amount of storage space inside that could almost wholly encompass my children's LEGO collection. (Though, at this point, that's basically three generations of LEGO collected by now.)
As I said, I've never bought this one, but that was a matter of timing rather than anything else. If I had to find a fault somewhere, this also appears to be made out of pressed wood. In my experience, that makes things less sturdy than they should be. As I mentioned, my children are pretty hard on some toys. Pressed wood hasn't had the best luck around them.
It's also a little shorter than some other tables on this list. Kids WILL outgrow this one in a few years, and while I definitely like things lasting from a durability standpoint, it's nice to know that they'll be useful for years as well.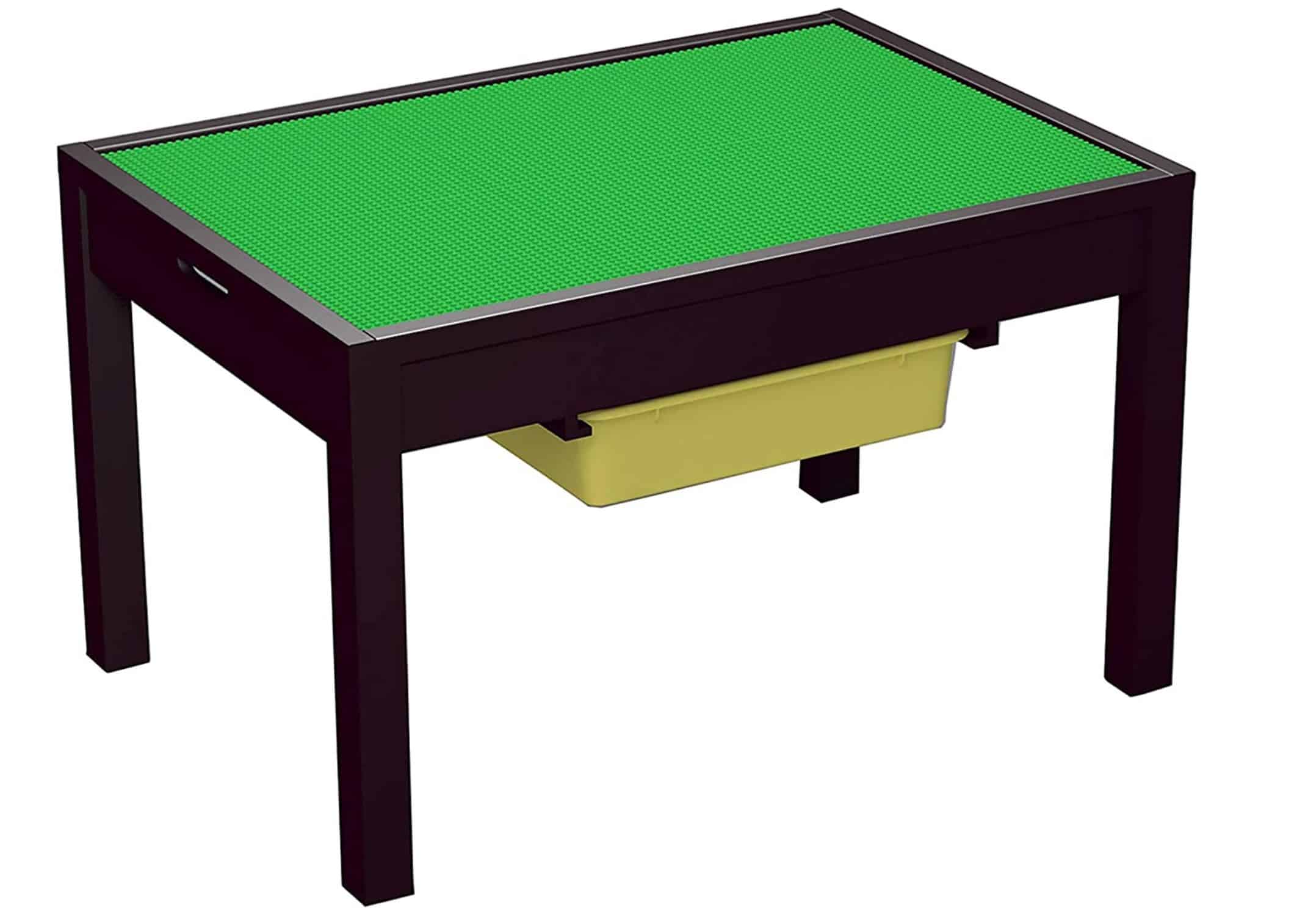 Year Released:

2020

Manufacturer:

LEGO

Rough Dimensions:

12″ by 13″ by 14″

Approximate Age Level:

5+

Currently Available in Retail?

Yes
My kids got this for Christmas in late 2020.
The idea was that they would get something to help with their LEGO storage, and it could be used as a playspace. It could supplement their LEGO play table as a small, floating side island. Unfortunately, that backfired on me. 
In 2020, my daughter was six years old. They were all independent, so if I was alone, they could split up on me.
What I hadn't counted on was that it was almost too small and portable. It could be moved with too much ease. So, if one child wanted to build something that the others didn't want to make, they would just end up pushing the rack into another room. Offhand that may not be a problem. Until you remember that children can be rude little things.
There was a period when my sons would push this into another room so my daughter could build something and wouldn't keep trying to "help" them. It worked until she realized what they'd done and got very sad. Eventually, we got them to stop doing that, however.
Mostly.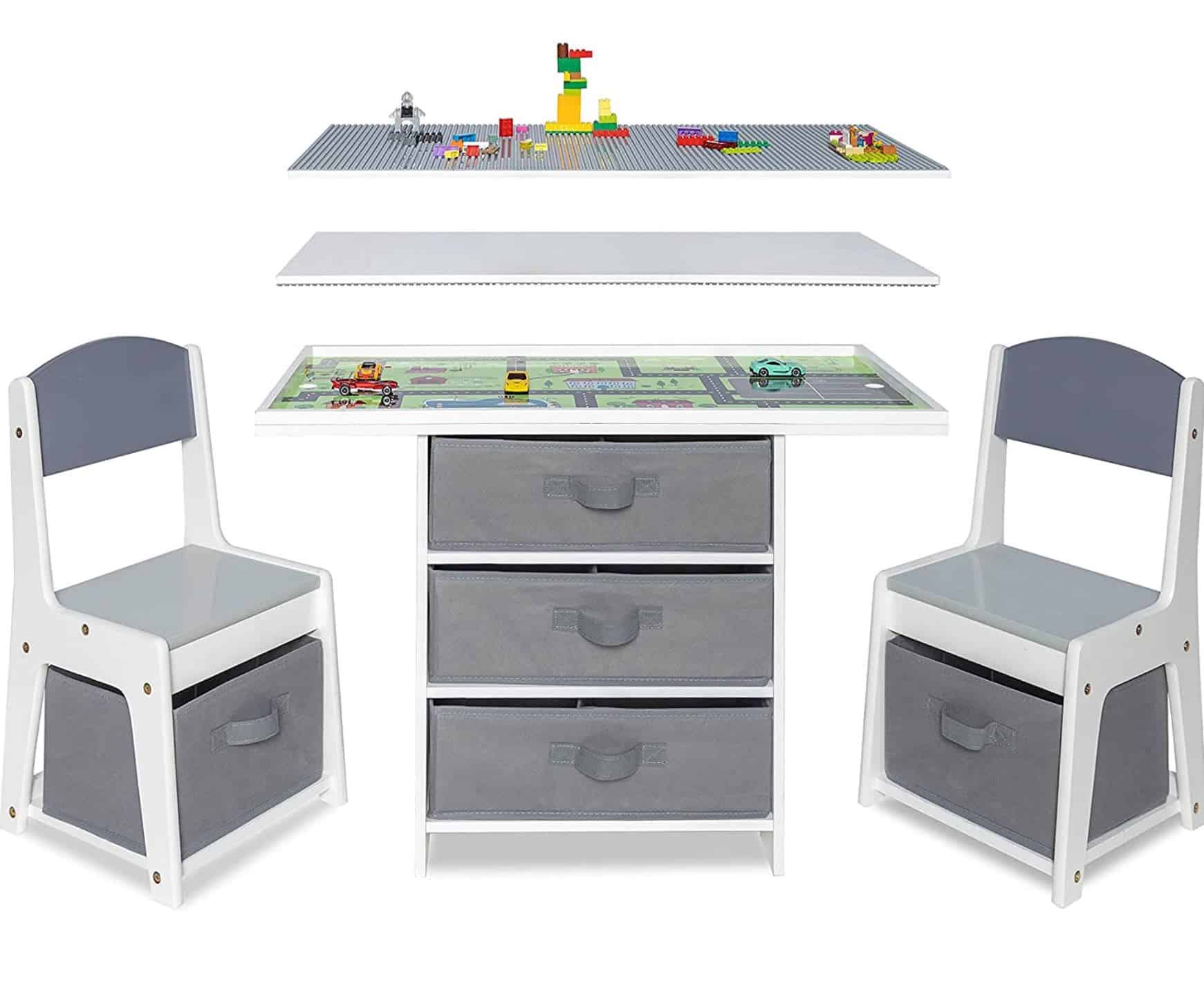 Year Released:

2021

Manufacturer:

Milliard

Rough Dimensions:

36″ by 23″ on top

Approximate Age Level:

5+

Currently Available in Retail?

Yes
This table is impressive. My younger children use one of the above tables, but they'll outgrow it very soon. At which point, I can donate that one. However, my older ones already have this table, and I feel it will be in use long after the other.
The tabletop has three layers to it! It's got the LEGO baseplate level that lets you build whatever you want. There's also a cover that can make it useful as an art table or even an ad-hoc dinner table if your children are sneaky and determined enough. Then it has the layer that's recessed and printed with roadways, meant to help your children play with cars or any other town top scene.
It's a larger playspace up top, with a nice amount of storage underneath. It's also not about the sheer size of storage (although that is impressive). It's also about the organization possibility. It has enough compartments that they can organize their favorite LEGOs by size, shape, or color if they truly wanted to!
If I had to pick a flaw, the included chairs are slightly flimsy if you're not careful. I've had to fix them a few times, unfortunately.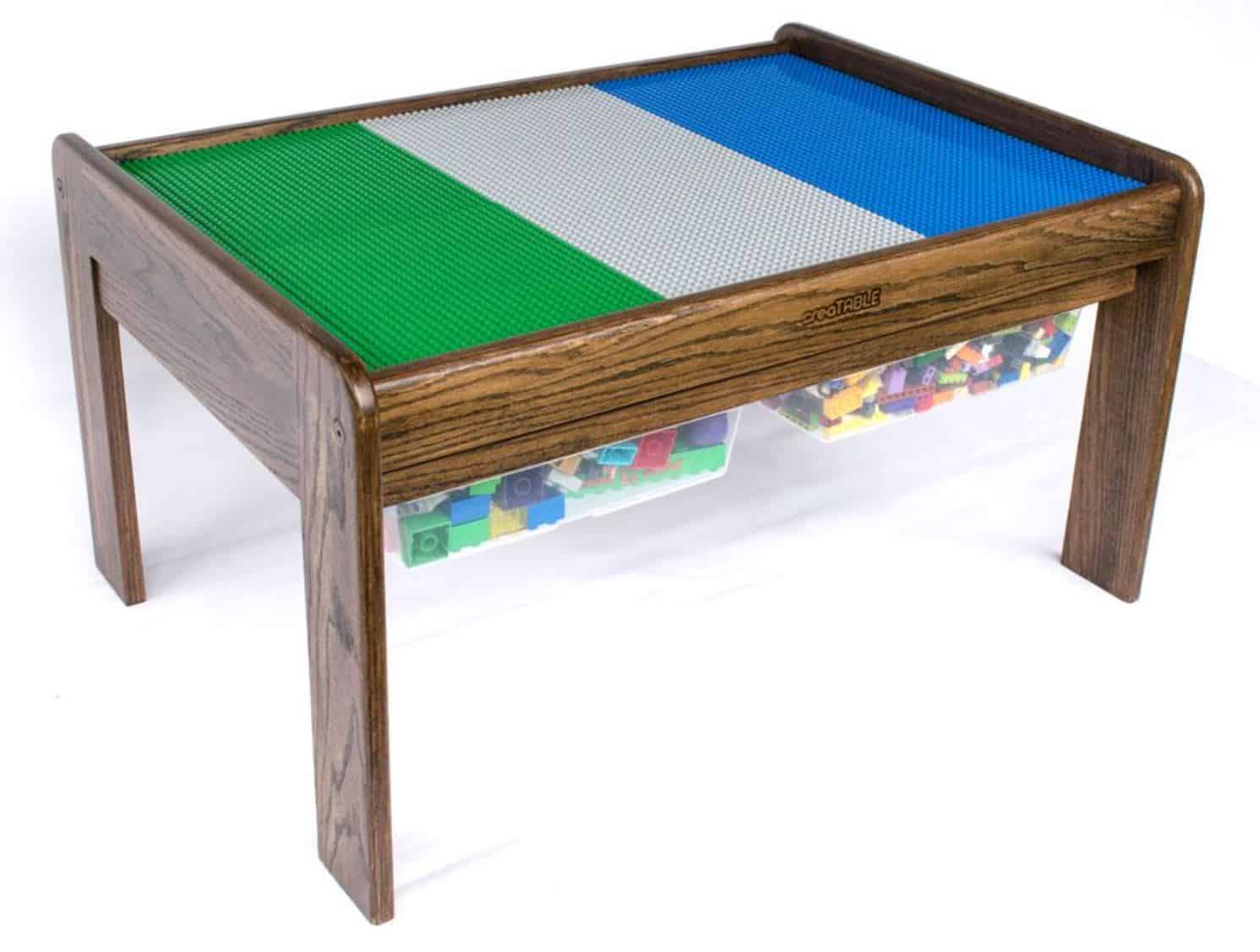 Year Released:

Approximately 2020

Manufacturer:

Crateable

Rough Dimensions:

32″ by 23″

Approximate Age Level:

5+

Currently Available in Retail?

Yes
This one is just impressive.
It's made of natural, solid oak. It feels solid enough to survive the next nuclear war. It has the stability that makes you feel like you'd be safe crawling under it. On top of that, it has a decent size play space for extra-large creations. Couple that with the stability of this table, and there are not many LEGO sets you couldn't put together on it. Even the sets from the Icons line that are taller and slimmer would fit comfortably without toppling over.
Then, when you're done with whatever you're building, it has storage options to keep it
The best part? It has leg upgrades! So as your child gets bigger, you don't need to buy a whole new table!
One LEGO table for the entirety of a kid's childhood sounds like a dream come true. I wish something like it had been around when my kids were younger.
If I had to pick a weak point, I would have to go with the price. This is DEFINITELY Worth it, but it's out of the budget of many LEGO enthusiasts. I missed the opportunity where getting this would have saved me a great deal of money over the years. Saving money over time is excellent, but not if you don't have it to start with.
Conclusion
LEGO Tables aren't the best option for everyone. However, I definitely feel like they've made my life as the parent of three aspiring LEGO Masters much easier.
Yes, you can always just grab a baseplate and put it down on a table, but there are other benefits to LEGO play tables. If nothing else, LEGOs having their own dedicated space means it's unlikely that individual bricks will end up on the floor.
I won't say you'll never step on a LEGO brick again.
…But isn't it nice to imagine that you might not?
Frequently Asked Questions
Question: Is a LEGO play table really necessary?
Answer: No. Of course not. However, it IS helpful for several reasons.
Question: Okay, So what are the reasons?
Answer: The most significant advantage I always cite: Consolidation. If there's a Special Table for just LEGO, the children always know where the LEGO are; they know where they're supposed to go, and fewer LEGO end up on the floor, or worse, in your foot!
Question: What's been the biggest problem with LEGO tables in your experience?
Answer: Honestly? Scalability. The children outgrow them. (Sometimes) But, if your family is really into LEGO as mine is, was, and likely will be, then their LEGO Collection will outgrow it as well
Related Read