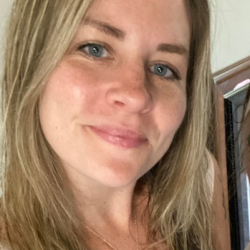 Latest posts by Thea Engst
(see all)
While LEGO excels at creating enormous worlds and telling intricate stories with huge sets, they can easily become pricey. Still, one of the things I love about this company is that they make something for everyone. And that includes a variety of prices. The fact is that if you want a cool LEGO, you don't have to spend an exorbitant sum of money.
I'm here to talk to you about the best LEGO sets you can get for under $100. Because I don't believe you need to break the bank to have a great LEGO and neither does The LEGO Group.
What Makes a Great LEGO Set?
Before we dive into this list, I want to discuss how I made these choices. I believe what makes a great LEGO set is a combination of factors. Firstly, a LEGO set must tell a story and tell the story well. I think that this is something LEGO really excels at, so it's an easy checkmark to make when searching for good LEGOs. Secondly, and this is something else that LEGO excels at, it must have fine attention to detail.
This means that if it is a pop culture set like for example a recreation of a scene in The Avengers, movie references and comic book references are a must!
But when it comes to a great LEGO set that is less than $100, there are more challenges. This set has to have all the intricacies of LEGO without the price tag. It's okay if it's smaller, with fewer pieces and fewer Minifigures, but it must still have the attention to detail that LEGO does so well. In other words, this can't feel like a set that has been 'phoned in'. So in short, this is going to be a tough obstacle to move around.
The Best LEGO Sets for Under $100
New from the LEGO Ideas program is the Sonic the Hedgehog – Green Hill Zone set. The LEGO Ideas program sources ideas and designs from fans, who submit their designs and sets to LEGO for fellow fans and LEGO designers to vote on. The winner receives a portion of the profits and unbelievable LEGO cred!
Some iconic LEGO sets from the LEGO Ideas program are the new Home Alone mansion, the retired and coveted Ship in a Bottle, and the ridiculously adorable (and sadly also retired) Pop-Up Book. I'm personally a huge fan of this program because it shows how much The LEGO Group values their fans, their opinions, and their ideas. Talk about knowing your audience!
But I digress. The Sonic the Hedgehog – Green Hill Zone set falls at just around $69.99 for 1,125 pieces for ages eighteen and up. It isn't always easy to find inexpensive pieces in this age range, so I applaud LEGO and the designer of this set, Viv Grannell.
The inspiration for this set is the Sonic the Hedgehog video game by Sega Genesis. For this reason, this is probably going to appeal mostly to older audiences who grew up with the video game. And while I can't speak for everyone, I do believe this target audience limits the larger pool. Not everyone will be as drawn to this set as much as millennials.
In true video game form, the LEGO design is a pixelated style to match the graphics of the game. You can even collect Chaos Emeralds, just like Sonic must do in the video game. When you complete a build you can earn an emerald and display them on a stand with Sonic. (There are seven emeralds to earn.)
The only Minifig included is the star of the build himself, Sonic, but you build figures of Dr. Eggman (along with his Eggmobile), Moto Bug (who has two face options), and Crabmeat. Dr. Eggman's Eggmobile has a buildable and attachable stand for him to 'float' next to the rest of the set.
He does not connect to the actual set. You also build Sonic's obstacles like the palm tree, bridge, and a loop for Sonic to run through. This set even has a lever-activated spring for authentic 'Super Sonic Jumps'!
More references to the video game are two buildable televisions that have five different screen/sticker options and seven rings for Sonic to collect. There are the iconic emeralds I mentioned earlier too of course.
One drawback to this set is that in order to create the pattern of the ground, LEGO had to be very repetitive with the pattern work depicting the soil and grass. This makes a huge part of the build not very challenging or stimulating. But you can definitely argue that the finished product is worth it!
While there is a bridge with rounded LEGO pieces constructing it, it does not move. I'm not sure why LEGO didn't make that a thing, I think it would be really cool to be able to slide the figures across the bridge.
But I'm sure they have their reasons. It could be simply to keep costs down and maintain this set as more affordable. I can't say for sure. After the bridge is a checkpoint, which you can flip from red to blue once you pass, true to the game.
I do see a missed opportunity with no studs on the underside of the loop. While you can connect Sonic to the bottom and make him appear as he's running up, you can't attach him upside down, which I think would have been a really cool detail.
After the loop is a ramp for Sonic to run up and land on a launchpad to grab more rings. This is where there is a lever in the back of the set, which you simply push down to catapult Sonic up to retrieve three rings. This is really cool and really well done. I love this.
Another reason to love this set is that it isn't huge for display in your house. It measures only seven inches high, fourteen inches wide, and two and a half inches deep. And lastly, you can pair this with another set(s) as it is made to connect with others.
So for my criteria: this set tells the familiar Sonic the Hedgehog story, it has great attention to detail, and it does so without being more than $100.
Pros
This set has the makings of a great LEGO set: excellent storytelling and attention to detail without making shortcuts for a smaller price tag.
Authentic references to the video game by Sega Genesis.
Great size for display measuring seven inches high, fourteen inches wide, and two and a half inches deep.
Cons
Missed opportunity with not having Sonic able to attach upside down in the loop.
Because of the lever in the back, this is really only displayable from the front, which is not a very common factor with LEGO sets.
The checkered pattern can make for a redundant build.
I'm not sure this would appeal to someone who isn't a fan of Sonic the Hedgehog video games.
The Adidas Originals Superstar set is a completely different and completely unique LEGO set. This set is made to display and in the shape of an adidas sneaker. You heard me!
This is only 731 pieces for ages eighteen and up. Ringing in at around $79.99, this set is officially categorized as 'hard to find'. Let's talk about why it's one of my favorite sets for under $100!
This set has a lot of originality. I love the idea of constructing an article of clothing out of LEGOs. It certainly must have been challenging for the designers, and their skills really shine in this sneaker. The set is a white sneaker with black details and an adidas sticker on the tongue. But this set's uniqueness starts at the box, which looks like a blue adidas shoebox save for the LEGO logo on the corner.
Unless you turn the box upside down, it could fool you into thinking it contains shoes. Even opening the box, the pieces are wrapped in tissue paper like real shoes. I love these details, LEGO really nailed it!
I love that LEGO didn't stop building this build-to-display set with the top and sides. You can really display this from any angle and get a cool view of an intricate LEGO. It even offers the choice of the left or right foot to build, with seventeen extra LEGO pieces to build the sneaker of your choice. (These additional pieces could be why the price is a bit higher.)
The shoe has a real shoelace included for you to string through the LEGO pieces once you've constructed the sneaker. There's even a tag inside the shoe on the sole, just like a real sneaker. It comes with a stand to prop up at the heel for display and trust me,  you'll want to display this. I love the idea of having this above where you keep your actual shoes in the mudroom or in your closet. It's really a cool piece!
The building process is straightforward with no surprises but has overall been reported as enjoyable and fun. While I will say that the process isn't challenging for the intended age range, I will also say that the target audience is more about the content of this build, not the build itself. And in this same vein I will say that this does not present an obvious story, the story is more subtle here.
This is a story of the sneaker's history. It rose to popularity in the seventies when it was worn by professional basketball players and is now an iconic fashion piece for non-athletes and athletes alike. The story of this set is cultural, its aim is not to create a world but to recreate a portion of our world.
You also know how I hate stickers on a LEGO set, I can never apply them straight! I like that this set has printed tiles for the adidas logo that goes in the back and the word "Superstar" to go alongside the iconic three black stripes on the side of the shoe.
The tongue logo and inside of the sole text are also printed. That's right, this is nearly a sticker-free set. The stand for the sneaker needs a sticker applied to it with the stats of the set.
I think that the size is best described by how it translates to our feet. This is comparable to an American size 7.5, UK 7.
I will say that this is a unique LEGO set, which isn't always desirable for classic LEGO enthusiasts. For that reason, I think this is a great set to gift to someone who maybe is into adidas but not necessarily LEGO or someone who is super into LEGO who wouldn't buy this for themselves. They will still enjoy the build and in the end, have a really cool and hard-to-find piece to display.
Does it hit all the notes on my checklist? It references the story of a particular human experience, so I count that as excellent storytelling. It has amazing attention to detail in the printed logo, the shoelace, and the realistic end construction and it does all this while being less than $100!
Pros
Stands out in the LEGO repertoire.
Great gift for adults who love LEGO and/or adidas.
Amazing attention to detail.
Only one sticker to apply.
Easy to display since it isn't large. This measures roughly an American shoe size of 7.5.
You can choose to build the left or right foot.
Cons
Falls under $100 but is still a lot of money for so few pieces.
Might not appeal to the usual LEGO builder.
Not a super challenging build for the intended audience, this is more about the content for the audience not the challenge of the build.
Difficult to find.
Hold on to your caps because it's about to get adorable in here! My next favorite LEGO set for under $100 has to be the Hogwarts Moment: Potions Class for only around $29.99. To say that this is a great gift for the young Harry Potter fan in your life is an understatement. Instead, I should be asking you why you haven't already bought it for them!
This is a 271 piece set for ages eight and up. This is definitely intended to be a short, fun build, with lots of playtimes afterward. The set itself is contained in a book with the Hogwarts crest on the cover. Open the book and unfold an adventure in potions class taught by Professor Snape to Draco Malfoy and Seamus Finnigan. Seamus even has soot on his face from a potion gone wrong!
The book stands on its spine with a centerpiece that comes out to support its standing. That centerpiece serves as a backdrop for the potions class and a table, chair, blackboard, and area for making potions can be set out in front of the backdrop. Step the other side to reveal a secret chamber! Needless to say, this set hits the goal of telling a compelling story.
And while I love that this set includes details like potions, a spoon, and knife, and wands for each of the Minifigs, my favorite part of this set goes beyond the set itself. This is part of a series of book-shaped Hogwarts classroom sets. Some other sets include Transfiguration Class, the new Defence Class, and Divination Class.
You can collect all of the classrooms and play with them together, creating a 360-degree recreation of Hogwarts in your own home! And while I was initially disappointed that Harry, Ron, and Hermione were all absent in this set, it makes sense that you get those Minifigs as you collect all of the Hogwarts Moment sets.
This set definitely hits all the notes in my criteria. It tells the story of a potions class with Professor Snape, Malfoy, and Seamus (especially considering Seamus' face is covered in soot!) and it has wonderful references to the books and movies with its attention to detail, all while staying under $100.
Pros
Excellent price for what you're getting.
Great gift for the intended audience.
Can be part of a larger set.
I love the setup as being contained in a book!
Includes three Minifigs of Professor Snape, Draco Malfoy, and Seamus Finnigan.
Cons
None of the main heroes are included as Minifigs.
You'd have to buy more of the other sets to get the Minifigs of the heroes.
Now we come to the Boba Fett Helmet, a build-to-display set for ages eighteen and up. This set is only 625 pieces for around $59.99.
Star Wars and LEGO really go hand in hand at this point, but unfortunately, a lot of Star Wars LEGOs tend to get big and expensive fast. This is a great option for people looking to spend less than $100 and get a solid, Star Wars LEGO.
This is a part of the Star Wars helmet collection. You can collect them all and have Darth Vadar's helmet, a scout trooper helmet, and more. All of the helmets are similarly priced but not all the same. In fact, all of these are really great LEGOs so if you're trying to find a LEGO under $100, any of these are great options.
Boba Fett as a character in Star Wars has been a fascinating storyline since he first appeared in the original trilogy. He even has his own show (finally) on Disney Plus, The Book of Boba Fett. It seems only fitting then that he has a LEGO set as cool as him, and for $59.99, who can argue with this authentic piece of Star Wars history?
What I love about this set is — surprise surprise — its attention to detail. In fact, the reason why I chose this helmet over the others in the collection is because of the notable dent in the helmet, which is one of Boba Fett's distinguishing characteristics.
LEGO did a great job incorporating the ding into the build. And once constructed, this helmet is only eight and a half inches high, four and a half inches wide, and four and a half inches deep, making it easy to find a home in your home or office.
The helmet sits on a stand with a nameplate in front of it for display. This definitely qualifies as a display only LEGO and while a kid might enjoy helping you construct it, it won't serve as a toy afterward.
As far as storytelling, just like with the adidas Originals Superstar set, this helmet itself is an article from the story it's from. It is meant to elicit the sentiments of watching Boba Fett in action, and of his various adventures. Therefore, I qualify this as an excellent method of storytelling.
I also just plain love the color scheme of Boba Fett's helmet, I think LEGO does a great job at bringing that to life. And while the set is challenging, it isn't impossible for someone who isn't necessarily a LEGO expert. I'd recommend this gift to a Star Wars and/or LEGO fan.
Let's see if it hits the marks! Storytelling? Check, this set references the epic tales of Star Wars and Boba Fett specifically. Attention to detail? Check, from the signature color scheme to the notable dent in the helmet, this is unmistakably Boba Fett's helmet. And yes, LEGO does all this for less than $100.
Pros
Excellent price ($59.99) for what you're getting.
Smaller and easy to display. (It measures eight and a half inches high, four and a half inches wide, and four and a half inches a half deep.)
Great for LEGO fans and/or Star Wars fans.
You can collect more helmets and make a display with all of them.
Great attention to detail.
Cons
Adult-only, this is not meant for play which limits the gift pool slightly.
Not a challenging build.
FAQs about the Best LEGO Sets for Under $100
Question: Do You Need to Spend a Lot to Purchase a Great LEGO Set?
Answer: Absolutely not. LEGO does an excellent job and making sets that are in every price range, for every age level and interest.
Question: Since Sets for Ages Eighteen and Older are Usually More Pieces, are There Many Options for Less than $100?
Answer: Yes you'd be surprised! As I said, LEGO does well at making something for everyone, which includes making beautiful sets in different price ranges. You don't need to sacrifice a challenge when you spend less and LEGO understands that.
Question: What Makes a LEGO More Expensive?
Answer: Great question! The amount of pieces is the best indicator of what the price will be. The more pieces, the higher the price tag. Similarly, more expensive or rarer pieces cost more too.
For example, the price tag on the LEGO Typewriter is higher due to the unique style of many of the pieces and the addition of LEGO Technic pieces, which are gear and the like, to make certain parts move.
Final Thoughts on the Best LEGO Sets for Under $100
In the end, LEGO is really what you make of it. You can get entire sets for less than $100 and create an entire world or a unique piece to display. And while you can get incredible sets for upwards of $200, you don't need to break the bank to get something fun, compelling, challenging, and memorable.
When it comes to choosing a set for less than $100, there are plenty of options from LEGO. What you need to do is decide what you want from this set and go for it. If you're looking for something to play with, the Boba Fett Helmet isn't the right choice but the Hogwarts Potion Class might be. Another helpful hint is to take into consideration the number of pieces included and the age range of the intended audience.
Happy building!
Recommended Reads: