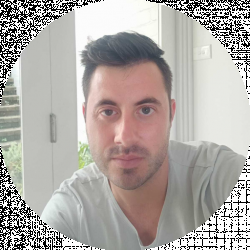 Latest posts by David Borgogni
(see all)
All children are creative, but as they age, their creativity decreases, and in most cases, they stop being creative by the time they reach adulthood. Encouraging your kids to explore creative LEGO ideas while still young rather than following building instructions can improve their divergent thinking abilities.
LEGO pieces allow you to build virtually anything you want, from a simple dragon toy to a countertop. So, the objects you make with your child don't necessarily have to be toys, as the items you create can have a decorative or a utilitarian purpose.
Finding inspiration for projects made of LEGO can be tiring, which is the reason why I put together this creative LEGO idea guide to help you discover new ideas you can develop with your children.
LEGO Set Themes
An international space station, the house from the movie Home Alone, or the Colosseum are just a few among thousands of LEGO sets you can get for your child. Building these sets takes time, as some contain more than 9,000 pieces.
Furthermore, the brand offers a broad spectrum of Disney or DC-themed sets that allow your child to build a batmobile or a Disney castle. You can choose from a wide range of sets themed around Marvel or DC movies, and it will take you a long while to collect them all.
In fact, you can choose from more than 40 LEGO set themes, and each theme features hundreds of sets. Collecting and building all the sets Lego offers doesn't eliminate the need to create something unique.
On the contrary, having thousands of pieces and figurines from different sets will give you more versatility during your search for a creative LEGO idea. Here are some of the best LEGO set themes for adults:
Architecture
Art
City
Creator expert
Ideas
Mindstorm
Serious play
You should explore the following themes if you're searching for a set that might spark your child's creativity:
Dots
Creator 3-in-1
Boost
Education
Duplo
Brick sketches
Classic LEGO Sets
Classic LEGO sets are probably your best option if you want to give your child the freedom to experiment with different designs. Sets like Bricks and Animals or Around the World contain more than a thousand pieces that can be combined in an infinite number of ways.
LEGO offers building instructions for all of its classic sets that can serve as a source of inspiration for some of the projects you can work on with your child. However, toys or structures included in these instructions are usually easy to build, and they don't challenge a child's creative abilities.
However, the high number of pieces these sets feature makes them an ideal choice for DIY creative LEGO designs. Some of the best Classic LEGO sets are:
Organizing the Pieces
You won't be able to materialize your ideas unless you have enough LEGO elements to work with. This usually means that you have to combine pieces from LEGO's classic and themed sets so that you can create something unique.
Working with more than 2,000 pieces and searching for the right piece can be chaotic. That's why you should organize and categorize the pieces from all sets before you start building a model. The easiest way to do this is to separate the bricks, from plates or tiles and place them into different boxes.
Also, you can use the part's ID to group pieces from the same categories, and ensure you have quick access to them whenever you need them. Most sets contain a large number of identical pieces, so combining two or more sets can be useful if you're working on a complex idea.
Here are some of the sets that contain pieces you can use to develop creative LEGO ideas
Developing the Problem-Solving Skills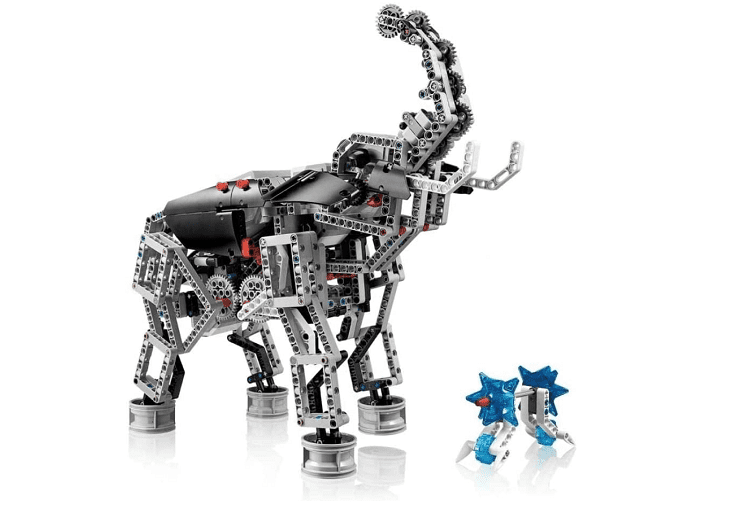 LEGO's building instructions can be limiting in the sense that they don't challenge a builder to search for creative solutions to a problem.
Developing an idea for a LEGO model fosters creativity and improves problem-solving skills because it involves identifying pieces that are suitable for a specific project or discovering innovative ways to combine those pieces.
Creative LEGO ideas can also be used in professional settings to strengthen team chemistry and improve the task-solving skills of all members of the team.
Building unique designs with LEGO  elements encourages children and adults to search for unconventional solutions to the problems they encounter during the construction process.
Some LEGOsets are designed with this in mind, as they emphasize divergent thinking and innovation. These sets might inspire your child or your colleagues to think out of the box:
Finding the Inspiration for a Project
Going through LEGO's building instructions is a good starting point if you're struggling to find the inspiration for the next project you can work on with your children because it will give you an idea of the range of things you can build with the pieces you already have.
On the other hand, avoiding a fixed topic and allowing children to experiment can be an excellent way to facilitate their creativity. LEGOs are built from durable ABS plastic and you can use them to make a variety of everyday objects.
Creating items like boxes, tabletops, calendars, or flowerpots from LEGO elements doesn't require a lot of time or effort. In addition, you can use LEGO pieces on a variety of home decor projects or even create a case for your computer.
You can also try watching The LEGO Movie or some of the LEGO short stop motion animation movies to find inspiration for a film project you can complete with your children.
Preparing the Materials
Besides ensuring that you have enough LEGO pieces, you also have to make sure that the parts you have fit the demands of the project you're starting. The size of the object you want to build or the color of the pieces you intend to use are among the factors you have to consider while preparing for a project.
You should create a list of all parts you may need to design a specific object, so for instance, if you'd like to build a catapult, you're going to need at least one set of wheels.
Finding individual parts like wheels or similar accessories is simple, as they're available directly from the manufacturer or an authorized retailer. LEGO also offers the Connections Kit that features more than 2,000 connecting elements like bridges or ladders.
Depending on the project you choose, you must also need glue, string, and other materials.
The Most Important Factors to Consider While Searching for Creative LEGO Ideas
The complexity of the object you want to build determines how seriously you have to approach the preparation process. Classic and themed sets contain enough pieces to enable you to create simple toys like an airplane or a car.
Building larger models involves a longer preparation process since you may have to acquire some parts or the materials you'd like to combine with LEGO pieces. Having a clear vision of what you want to do is the most important step in turning a creative LEGO idea into reality.
I've shortlisted several factors that can make it easier to build an object with LEGO based on your ideas.
Scope of the Project
One of the first things you need to consider when approaching a new project is the complexity of the idea. Doing so will enable you to assess how much material you're going to need or estimate the number of details you have to include in a design.
Building a birdhouse out of LEGO requires much more effort than creating a simple object like a soap holder. You should also determine how big the design you want to build is supposed to be so that you can know how much time you're going to need to complete the project.
Pieces You Need to Complete a Design
Although LEGO sets can have more than a thousand pieces, the set you have may not feature all the pieces you need to build a specific model. Moreover, the color of the pieces you have might not be suitable for the object you'd like to create.
Choosing a creative idea in advance can help you prepare for the project better since you'll know which LEGO elements you need to get before you can start building a model. You should also try to estimate the number of pieces your idea requires to avoid running out of material in the middle of the project.
The Audio and Video Equipment
Short movies made with LEGO are growing in popularity. A quick search on YouTube will grant you access to hundreds of videos you can use as inspiration for your next project.
Making a stop motion animation no longer requires you to have expensive video equipment, since you can use a Smartphone or a compact digital camera to capture every frame of your movie. You're also going to need basic lighting and audio equipment if you decide to design a movie set out of LEGO.
Projects that involve making a movie take place in several stages and they require more preparation than most creative LEGO ideas. These products can help you create your first LEGO video:
Watch Video Tutorials
Thousands of hours of LEGO video tutorials are available online for free. The primary purpose of these learning resources is to show the viewer how to build different designs, but they can also be used as a source of inspiration.
Watching a video tutorial might be a good idea even if you just want to build a simple piece of furniture, as it will enable you to see which LEGO elements the creator of the tutorial utilized to build a certain object.
Moreover, a tutorial can give you an idea of which types of pieces a project requires or how many pieces you're going to need to complete a model.
Educational Aspects
Besides encouraging creativity and solving problems in unconventional ways, experimenting with different LEGO model designs can have an educational aspect as well.
The ideas you choose can be focused on a specific period in history or explore different methods of applying the basic laws of physics and engineering to a design.
LEGO offers a variety of education-themed sets that can serve as a source of inspiration and starting point from which you develop creative ideas. Most of these sets encourage children to build models that teach them about basic concepts of motion or force.
The following sets can be used for educational purposes
Consider the Budget Limitations
Classic LEGO sets aren't expensive, but they contain a limited number of pieces. Even if you get a set that has more than a thousand pieces, chances are that you'll only have a few hundred identical pieces which may not be enough to complete your idea.
Large-scale projects involve using thousands of LEGO pieces, and you can end up spending several hundred dollars on all the materials you need to build them.
That's why you should create a budget for all projects that require you to use more LEGO elements than you already have so that you can estimate your costs.
The Advantages of Creative LEGO Ideas
Encourages the Child's Creativity
Following the building instructions for different LEGO sets is easy, as a child doesn't have to discover ways to combine different Lego elements. Working on a creative idea that is not included in the building instructions can encourage a child to be more creative.
Learning Divergent Thinking
Divergent thinking is defined as a thought process during which creative ideas are generated by attempting to find a solution to a problem. Asking a child to design a toy car or a windmill can be a great way to teach them the basic concepts of divergent thinking.
Development of Problem-Solving Skills
Working on a project without clear guidelines can help a child to learn how to solve problems. Using LEGO to build different types of models will force children to find solutions to the problems they encounter during the construction process.
Designing Everyday Objects
Instead of spending money to buy simple items like coasters or penholders, you can build them out of LEGO elements. LEGO are made of plastic that can withstand frequent usage, so you won't have to worry about damaging the objects you create.
Allow Families to Have Fun Together
Developing creative LEGO ideas and building them can become a pastime for an entire family, and allow parents to spend time with their children while doing something that is both fun and creative.
The Disadvantages of Creative LEGO Ideas
Some Projects Can be Difficult to Complete
Creating a stop motion animation or designing a lampshade from LEGO can be a slow and difficult process that requires hours of work. That's why you should feel confident that you can complete the creative Lego idea you choose.
Creative LEGO Ideas Often Require a Lot of Material
Building a relatively small object that is several inches wide and less than ten inches tall doesn't require a lot of LEGO elements, but as the object's dimensions increase so does the amount of material you have to use to build them.
20 creative LEGO Ideas
You can build almost anything from LEGO elements if you have enough material. However, you must know which pieces best fit the project's requirements and how many bricks, plates, or figurines you're going to need.
LEGO allow you to let your imagination run free, as you can use them to decorate a shelf in your child's room or create a unique work of art. I've highlighted some of the best creative LEGO ideas that may inspire you to start discovering new ways of combining LEGO pieces.
1. Make a Toy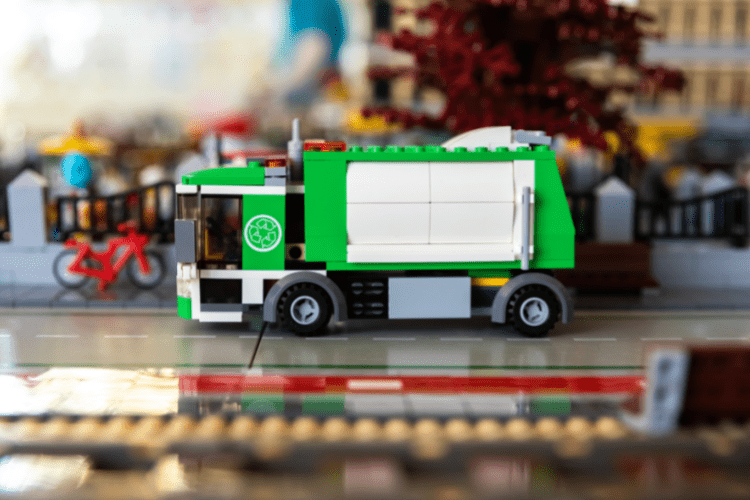 All classic LEGO sets feature more than enough elements to build a small airplane, a car, or a robot. So, you won't have to purchase additional pieces if you want to encourage your child to explore its creativity and build its favorite toy.
However, you do have to check if the classic set you own contains all parts your child needs to build a toy he or she likes.
2. Create Architectural Structures
Sets like The White House, The Empire State Building, or The Taj Mahal are some of LEGO's most sought-after products. Nonetheless, architectural sets can be limiting in the sense that they don't allow you or your children to make different types of architectural structures.
Castles, windmills, or houses are just a few among countless structures you design with LEGO elements. Here are a few LEGO Architecture sets you can use to hone your LEGO building skills:
3. Album Covers
Are you a music fan? If so, you can recreate your favorite album covers from LEGO. Artists have already recreated the albums covers of some of the most influential musicians in history.
Although the result might seem simple, creating cover art with LEGO requires a lot of effort and access to rare LEGO pieces.
4. Build a LEGO Tabletop
Designing a tabletop from LEGO is much easier than it seems since all you need to do is ensure that the elements in the top layer don't have studs. LEGOs are made from sturdy material, which guarantees that the table's functionality won't be affected.
You should measure the table's dimensions before you start building a tabletop so that you can calculate how much material you're going to need.
5. Shoot a Short Movie
Creating a short LEGO-themed movie will allow you to unleash your creativity. The process of making a movie with LEGO is slow since you have to build an entire set and choose the figurines you're going to use as characters.
Besides, you're going to need a basic understanding of the stop motion technique as well as access to the video recording and editing equipment to complete a short movie.
6. Make a Key Holder
This simple but useful idea can be completed in less than an hour. You just need a baseplate and a few pieces from LEGO classic sets you no longer want to use to create a key holder you can mount on a wall or keep on a console table in your entryway.
The options you have at your disposal are endless, as you can combine multiple colors, experiment with sizes, or use different LEGO elements.
7. Build a Gift Box
Placing a gift into a LEGO gift box is a perfect way to deliver a present to someone you care about. Even though creating a gift box from Lego isn't too difficult, you still have to check if you have the right parts.
Building the ribbon is the most challenging part of the project, as you may need pieces that are hard to find to create this element.
8. Design a Bird Feeder from LEGO Pieces
LEGOs are not affected by rain, snow, cold temperatures, or sun exposure, which makes them an ideal material for a bird feeder. You're not going to need a lot of material to build a bird feeder, since the entire structure should be around 25-inches tall.
It is important to pay a lot of attention to the structure's design because your primary aim should be to make the food easily accessible to birds.
9. Create a Lampshade or a Lantern
Building a structure around the lamp's fitter will enable you to create a lampshade out of LEGO. The lampshade has to be at a safe distance from the lightbulb, even if you're using LED lightbulbs, to prevent a potential accident.
Moreover, designing a LEGO lantern is easy, as you just have to create a cuboid shape around the light socket.
10. Make a LEGOPenholder
Any cup-shaped structure you create from LEGO can serve as a penholder. An average pen is around 5-inches long, so your penholder needs to be at least 4-inches tall. You'll have complete creative freedom in choosing the colors or parts for this type of project.
Also, you won't have to buy additional parts, as this is a relatively small project that doesn't require a lot of material.
11. Build a LEGO Planner
A wall-mounted LEGO planner made of baseplates can be a great way to keep track of your schedule. To complete the project successfully, you'll have to figure out a way to connect baseplates and mount them on a wall. Making a wall planner with LEGO shouldn't take more than an hour of your time.
12. Start a Science Project
Building a robot, a rocket, or an air-powered car are just a few among countless science projects you can develop with LEGO. In addition, you can use the LEGO Digital Designer software to build models with virtual LEGO bricks and use the designs as blueprints for your science projects.
13. Make Art
Expressing your ideas and worldviews through endless combinations of LEGO elements grants you total creative freedom. You can make sculptures, pictures, or anything you want and even participate in Lego's open calls for best artworks created with Lego.
The following art-themed sets can be a great starting point if you never used LEGO elements to create a work of art:
14. Design a LEGO Marble Run
We all love watching marble run videos because they're entertaining and dynamic. Classic LEGO sets provide you with all the building blocks you're going to need to make a marble run structure in your home.
You won't need much more than several baseplates and LEGO bricks to build such a structure, but keep in mind that this type of project gets more challenging as the size of the model increases.
15. Make a Phone Charging Station
This relatively quick and simple project won't take long to complete. You can use the elements from any of the LEGO Classic Set such as the Creator Fun or Bricks Bricks Bricks. Optionally, you can leave enough space for other items such as post-it notes or cables.
16. Create a Photoset
You don't necessarily have to build an entire set if you want to take some amusing LEGO photos. Instead, you can place LEGO figurines in funny situations and take pictures of them.
Almost all Classic sets come with a wide range of mini-figures, so you won't have to search for the elements you can use in your photos.
17. Build a LEGO Bridge
Building a bridge out of LEGO might seem like a simple idea until you try to put some weight on your design. The trick is to build a structure that can hold items that weigh less than 0.5lbs.
Ideally, you should have a Classic LEGO set that contains more than 1,000 pieces to design bridges that are several feet long.
18. Design a Clock
Although it doesn't require a ton of material this idea can still be challenging for young LEGO creators. You're going to need a round baseplate, 12 mini-figures, and a wall clock movement mechanism. Once you have all the supplies in one place, you should simply glue the figurines to the baseplate and then install the clock movement mechanism.
19. Make a Chessboard
Designing an 8 by 8 square board from LEGO doesn't take a lot of effort. You just have to make sure that squares have different colors so that you can differentiate between them. Designing all the chess pieces from LEGO is a more challenging task that may take several weeks to complete.
20. Design a Mug
Instead of buying a LEGO coffee mug, you can try to build one on your own. In case you're not sure how to approach such a project, you can always watch a few tutorials that can help you figure out which pieces you're going to need or how to arrange the building blocks.
Make sure to test if your design is leaking if you're not planning on using it for purely decorative purposes.
Frequently Asked Questions About Creative LEGO Ideas
Question: How to identify the pieces I need for a creative Lego idea?
Answer: All Lego pieces have an ID part that is included at the bottom of each part.
Question: Are Structures Made of Lego Safe?
Answer: Studs create a strong connection between pieces, but structures made of Lego can collapse under pressure if you put too much weight on them.
Question: Which Parts Should I Use for My Creative Lego Ideas?
Answer: The parts you choose should be adjusted to the project you're working on. You're going to need different types of bricks and plates to complete most projects.
Question: Do I Have to Buy More Sets to Complete my Creative Lego Ideas?
Answer: You don't have to buy an entire set to complete the idea you're working on because you can buy only the pieces you need to finish a project.
Final Thoughts
There are no limitations to what you can build with LEGO if you have enough patience and dedication. You just have to know what you want to do and find the right pieces for the object you want to make.
However, ideas don't always come easy, and figuring out what you want to make can take longer than building the object. Getting The LEGO Ideas Book might also be a good idea if you're struggling to find inspiration for your projects.
Was this guide to creative LEGO ideas useful? Share your opinion with me in the comments.