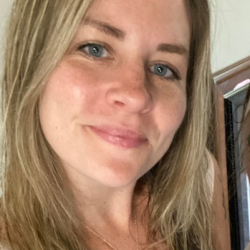 Latest posts by Thea Engst
(see all)
When it comes to the Harry Potter wizarding world, there's no shortage of imaginative settings for LEGO to draw from for their sets. The difficulty in choosing a Harry Potter set therefore isn't about a lack of options, it's about the saturated LEGO market of Harry Potter. So when you're settling in to make a purchase for a Harry Potter LEGO set, where do you even start?
I'm here to discuss the best LEGO Harry Potter sets of all time. We'll talk about why these sets made the list, where they have room for improvement, and which ones are worth your time, energy, and money.
Bottom Line Up Front
I believe that the best option from this list is the Hogwarts Chamber of Secrets because it is moderately priced and a great building block in creating your own Hogwarts castle. By purchasing the Chamber of Secrets you can continue to purchase moderately priced sets that can connect and expand your Harry Potter wizarding world!
Making the List
When it comes to making a list like this, I took several factors into consideration. Firstly, I like to represent a variety of price ranges. LEGO can get really expensive and I truly believe that they make plenty of imaginative, challenging, and successful sets that don't break the bank.
I also do believe that when you are able to spend a lot of money, LEGO soars in creativity, degree of difficulty, and amazing details. So no matter what your price range is for a budget, I believe this list will help you find something that fits what you're looking for. For this reason, I am arranging the sets from least expensive to most expensive.
I always say that LEGO sets have to succeed in telling a story. For a Harry Potter set, LEGO's work has really been cut out for them. So to make this list the set has to tell a story from Harry Potter and tell it well. It could be a direct pull from one of the books or movies, or it could be a setting with the possibility to successfully recreate an element or scene from one of the books or movies.
The more I dive into the LEGO world, the more I understand the immense importance of Minifigures. For that reason, I'm adding the relevancy of Minifigs included in each set. You can also check out our guide on the best Harry Potter Minifigures here. A set can lose points in my book of the Minifigs included don't quite make sense or there aren't enough or maybe there are too many, maybe their outfit choices don't quite make sense for the scene. Whoever they are, they have to work with the set, not against it.
So, in taking all this into consideration, let's get started!
The Best Harry Potter LEGO Sets from Lowest to Highest Price
Hogwarts Hospital Wing
The Hogwarts Hospital Wing kicks off our list at just $49.99 for 510 pieces. This set is for younger audiences of just eight and up. It is definitely meant to be played with and that means we're looking at some great Minifigs!
The scene specifically recreates a scene from the third Harry Potter book and movie, The Prisoner of Azkaban. For that reason, the Minifig of Ron Weasley has a bandaged leg. The Minifig has one leg in gray pants and one leg white for his bandage. And he comes complete with a cane to help him walk! This does limit play with this particular Minifig though unless you want to pretend he has a very interesting pair of pants on, Ron always has to have a broken leg.
The other Minifigs included in the Hogwarts Hospital Wing are the best nurse in the world, Madam Poppy Pomfrey, Hermione Granger, and Harry Potter. Madam Poppy Pomfrey has a cart of potions and candies to make the patients feel better. She wears a dress, true to the books and movies, and has a cool nurse hat on too.
Harry and Hermione also have great details. Harry of course has his iconic glass and lightning bolt scar, and Hermione has her perfectly adorable freckles. The best part of these Minifigs is that they all look disheveled.
They have tears and stains on their clothes and while their facial expressions tell us that they've survived yet another tussle with the dark forces and they're ready for the next round, their clothes are telling me they need Madam Poppy Pomfrey and her potions. Let's hope she can fix them up in time for another Voldemort appearance!
Accessories include a box of candy, a patient chart, an owl, a removable hand cast for any patient in need, a trunk, a lantern, a wand, and the infamous Skele-gro to repair broken bones. It even includes a divider for patient privacy. The storytelling element is really done fantastically in this set!
One thing that bothers me a little is that Madam Pomfrey's cart doesn't have wheels. It has a flat bottom. I feel this could've been done easily, though the bricks and LEGO Technic may be too difficult for the target audience. I don't know the reason, but I do feel it's a missed opportunity by LEGO.
The front of the set is the facade of the building, complete with the clock tower on the second floor. A cool addition is that the clock hands spin with the turning of one of the tower's spires, to mimic what happens when Harry and Hermione time-turn and travel back in time. (And yes, there is a buildable Time-Turner included.)
Aside from that, the front is simple, with paned glass that's really cool and great details on the roof. And there are studs on the roof for the Minifigs and owl to perch on!
If you turn the set you can play with the more interactive side. This is two floors of fun. On the bottom floor, there are adorable hospital blue beds for the patients and even beds enough for all three of the Minifig students included in the set.
There are also bedside tables with lamps and flowers and a chair for visitors of the patients to sit in. Upstairs is the clock tower, with room for Harry and Hermione to stand and use the Time-Turner.
What I love most about this set is that you can disconnect it from itself and connect other sets. I love this because you can connect it to other Hogwarts sets to construct your own, giant Hogwarts at your own pace.
I find this a fantastic element for LEGO. You can spend a little money slowly to create your own masterpiece, rather than spending $400 on the Hogwarts Castle set entirely. This is also going to be larger than the Hogwarts Castle set, and more friendly for younger kids to build and play with. (More on that later!)
This set is also exciting and new, it is due to be released on March 1st of 2022 so get it while and when you can!
Pros and Cans of the Hogwarts Hospital Wing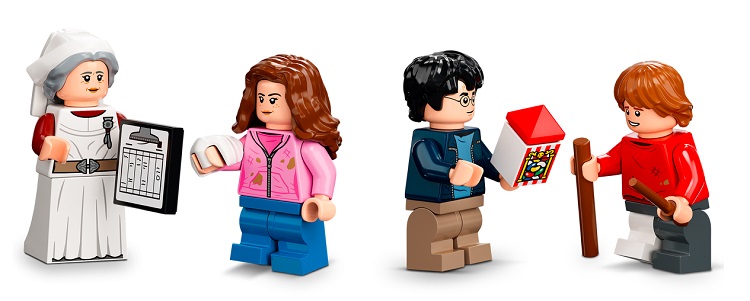 Pros
This is a great price for an interactive toy for kids.
Four awesome, detailed Minifigs.
You can connect this set to other Hogwarts sets to make your own, large, Hogwarts.
The price is right! This is only $49.99.
Cons
Madame Pomfrey's cart doesn't have wheels.
Ron's Minifig is limited in play due to his bandaged leg.
Not quite available yet, but will be available on March 1st, 2022.
Hogwarts Chamber of Secrets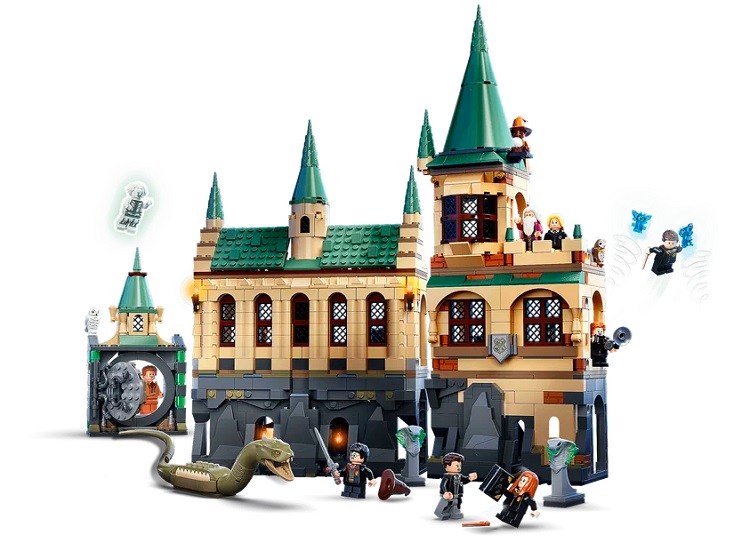 The Hogwarts Chamber of Secrets is a tough set to beat. This 1,176 piece set is meant for children ages nine and up and is a great option for someone looking for a fun set with lots of Minifigs. In fact, there are eleven Minifigs included in this set!
This set is in honor of the 20th-anniversary of the Harry Potter and LEGO partnership, it's also the first recreation of the Chamber of Secrets since 2002.
The Minifigs include a gold, special edition figure of Voldemort with the 20th-anniversary print on the back. (The 20th-anniversary sets will all be including one or more gold Minifigs in honor of the anniversary.) In addition to the golf Minifig, builders can get a surprise wizard tile. There are sixteen in total for builders to collect.
The other Minifigures are Nearly Headless Nick, Harry Potter, Albus Dumbledore, the first-ever Minifig of Professor Sinistra, Justin Finch-Fletchley, Ginny Weasley, Tom Riddle, Colin Creevey (also a first), Luna Lovegood, and Gilderoy Lockhart. Quite a cast of characters!
One of my favorite details in the Minifigs is that Nearly Headless Nick is glow-in-the-dark!  Lockhart also has a great facial expression complete with a bead of sweat dripping from his forehead. (Of course, he also flips his expression to that con man look of confidence!)
The set includes a buildable Basilisk which has head and body movement from head to tail. More accessories are Tom Riddle's diary, a small snake, the sword of Gryffindor, an owl, plenty of wands for each wizard to have, the Sorting House, a chocolate frog, and potion bottles.
The building itself is three sets that both connect and can disconnect. In fact, this is another one of those cool sets that can combine with other Harry Potter sets! I really love this!
Inside, the set has The Great Hall with adorable food bricks like a croissant and boxes of cereal. One of the tables is even flippable, making it fun for playtime as you can flip a Minifig right out of the room.
And speaking of interactive fun, there is a slide to get your Minifigs into the Chamber of Secrets, which is accessible from the back of the build. And if you connect this with another set, there is a flippable part upstairs, which gives secondary access to the slide.
This also has a big circular door to enter the Chamber of Secrets, true to the books and movies. There is another removable part once in the chamber, with jointed wings to remove the bottom of the statue for the Basilisk to come out.
But other than that, this set is larger than the Chamber of Secrets, and you could argue that the chamber itself doesn't get enough space for it to be called the focus of the set. Still, upstairs is a really cool recreation of the Defense Against the Dark Arts classroom, complete what a portrait of Gilderoy Lockhart painting Gilderoy Lockhart, on the wall.
Upstairs, Lockhart's office is depicted, and I love that they have included one of his wigs! Outside the office, there is a clear post to mount a Minifig with a broom, for some flying action! And on the top level is a really cool, moveable telescope.
Overall I love this set, though I do feel it isn't as focused on the Chamber of Secrets as a set called the 'Chamber of Secrets' should be. Still, when you look at it as a piece of the larger set which you can construct as you collect more sets, it's really cool and makes more sense.
Pros and Cons of the Hogwarts Chamber of Secrets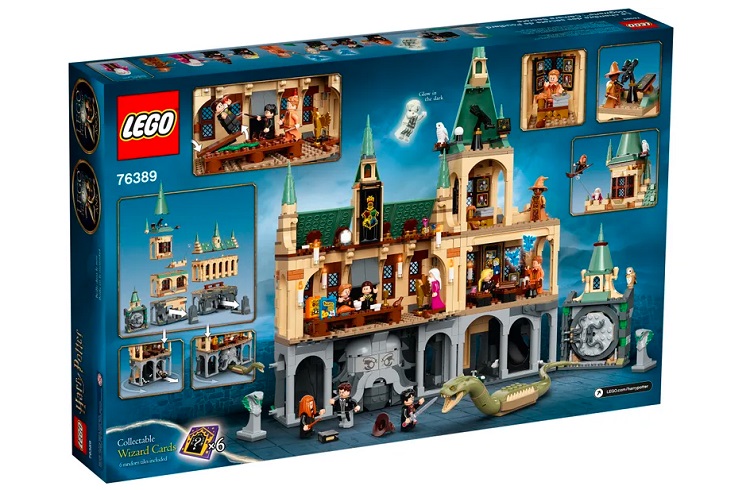 Pros
Excellent selection of Minifigs included two that have never been released before and a golden collectors' edition of Voldemort.
It is a one-of-a-kind 20th-anniversary edition of Harry Potter LEGO.
This fits with a lot of other sets to make one larger version of Hogwarts.
Even though this is about the Chamber of Secrets, it has so much more to enjoy!
The price is good for what you're getting, ringing in at $129.99.
Cons
For a set called the Chamber of Secrets, it isn't entirely focused on that actual room.
Hogwarts Icons – Collectors' Edition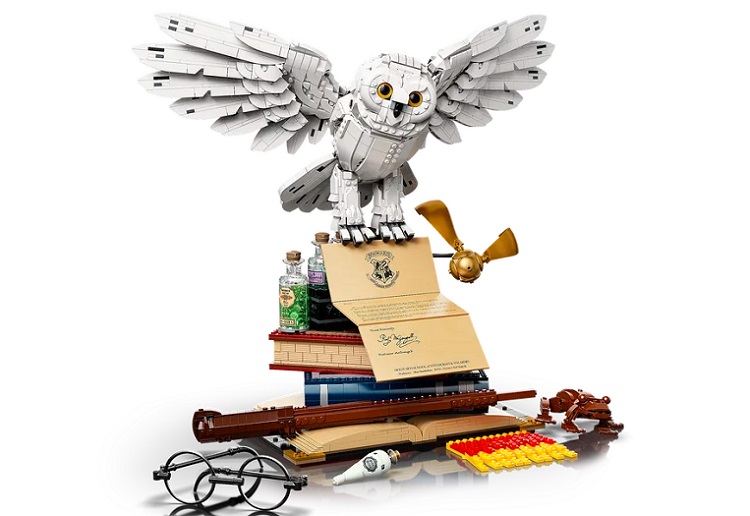 I am obsessed with this new addition to the Harry Potter LEGO universe. The Hogwarts Icon – Collectors' Edition is a 20th-anniversary new release in 2021.
I'm so obsessed that it's honestly a little difficult to know where to get started! For starters, this is a twenty-year collectors' edition commemorating twenty years of LEGO Harry Potter. It is 3,010 pieces for ages eighteen and up.
This isn't about one scene, character, or book. This is about iconic pieces of the wizarding world of Harry Potter. So now you may ask, does this set tell a story? I think you will see that it does!
This set is truly eye-catching with a large rendering of Hedwig, Harry's loyal owl, perched at the top of a pile of more goodies. Hedwig and the letter of acceptance to Hogwarts are references to the first movie, when we meet Harry, Hedwig, and a whole cast of characters we grow to love, fear, and hate.
Hedwig's wings are outstretched and her head even moves, like a real owl, back and forth. I love that the letter itself is not addressed to anyone. That means that the builder of this set can write their own name on the letter of acceptance to Hogwarts.
Connected to the top is a golden snitch, which is Harry's objective to catch during his Quidditch games. This is also a reference to the item Dumbledore leaves for Harry as an aid in fighting Voldemort.
Hedwig, appropriately, carries an invitation letter to accept a placement at the famous wizard school of Hogwarts. The unfolded letter has books underneath it, which Hedgwig rests on. The bottom book is even open, which is a really wonderful and intricate detail. And true to LEGO storytelling, this book is none other than Tom Riddle's diary.
This is a reference to the second book when we find out (spoiler alert!) that Voldemort was a student at Hogwarts, born Tom Riddle. The layers of the open book's pages are gorgeous and so lifelike, I really love this choice.
I do feel as if there is a missed opportunity with the other two books. Both are unlabeled and could easily have text on them. I think that LEGO could've easily made one of these books the half-blood prince's copy of Advanced Potion Making as a nod to the sixth book in the series. There are a lot of options really that LEGO could've included.
Sticking out from Tom Riddle's diary is the end of a scarf, which is a fun 'choose your own adventure' option in this set. You have all the pieces to be able to make the scarf of your house of choosing. So whether you're a Hufflepuff or Slytherin, your colors can be represented in this unique set.
At the base of the pile of books is a lifesize wand, which famously chooses its master. It does connect to the base with only one piece to connect, so you can easily remove it to hold.
Similarly, there is a buildable chocolate frog which is a nod to Ron Weasley and the first time Harry Potter meets him. This is taken from the first book and movie when the boys are on a train to Hogwarts and Ron is giving Harry a tour of the magical candies, most notably a chocolate frog which jumps out the window. This chocolate frog figure is also moveable which is really cool.
Of course, Harry Potter's iconic glasses are a part of this set. They are lifesize, buildable, and able to be folded and unfolded. This is a reference to the one and only Harry Potter, the reason that all of this exists. The round frames are a new piece to LEGO, created especially for Harry and his glasses.
Behind Hedgwig is a tray of potions, all labeled and containing bricks of fun colors and shapes. This is a nod to Hermione Granger, one of the main characters of Harry Potter.
The tray has her initials on it, so everyone knows who's behind these potions. If you're a Harry Potter fan, you know Hermione was particularly skilled at making potions and saved the day more than once with her intellect. This portion of the build has a new LEGO piece, just like Harry's glasses.
The dome pieces on top of Hermione's potions are new to LEGO with this set. And one more really cool detail in this area of the build is that one of the potions bottles is comprised of glow-in-the-dark pieces. That's right, one of these bottles glows!
But what about Minifigs? Well, in honor of twenty years of Harry Potter and LEGO, LEGO has released special gold Minifigs. This set includes a gold Dumbledore, Professor McGonagall, and Hagrid. They are put on a platform to be displayed wherever you'd like around the entire set.
All three even have a 20th-anniversary text printed on their back and Dumbledore is his own setting, designed to look like the Dumbledore enchanted card which comes with the chocolate frog.
All of the text aside from the labels on Hermione's potions are printed, which I love. I am not a fan of stickers for LEGOs. I can just never get them right!
Pros and Cons of The Hogwarts Icon – Collectors' Edition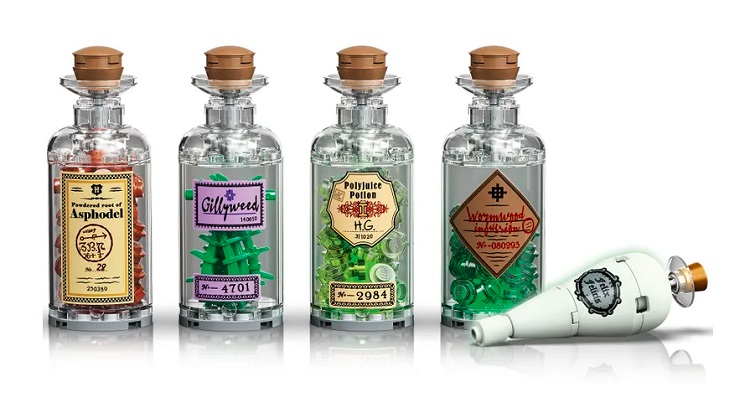 Pros
This is a one-of-a-kind special 20th anniversary of the Harry Potter and LEGO partnership.
Features three new, 20th-anniversary edition, golden Minifigs.
Wonderful references to the Harry Potter story including the moveable glasses and frog and Tom Riddle's diary.
Two new-to-LEGO bricks are included in this set.
One of the potion bottles glows in the dark!
This is available now!
Cons
The Minifigs are not meant for play, which can be disappointing for classic LEGO builders.
The books without labels are a missed opportunity for a storytelling element and reference to one of the many books featured in the Harry Potter saga.
Despite the glasses being lifesize and wearable and the wand also being lifesize, this is definitely a display-only set.
Price-wise, this is a little steep at $249.99 for just over 3,000 pieces.
This set is categorized as 'hard to find' by LEGO, so if you see it, I'd grab it while you can.
Hogwarts Castle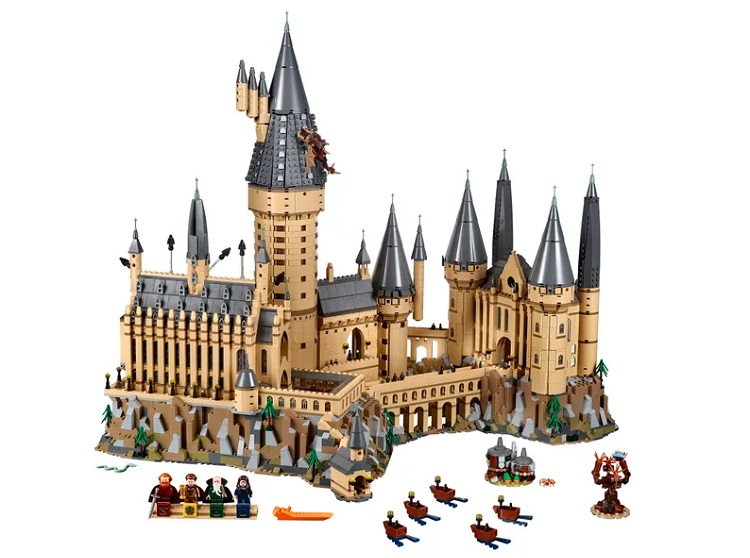 The Hogwarts Castle is a coveted, expensive set. When it was initially released, it was the largest of the LEGO sets. Today, it isn't quite the largest, being 6,020 pieces, but it is still hard to find, even if you can afford its hefty price tag of $399.99.
The Hogwarts Castle is for ages sixteen and up. It has four Minifigs of the four founders of the Hogwarts houses (Godric Gryffindor, Helga Hufflepuff, Salazar Slytherin, and Rowena Ravenclaw), which are not meant for play with this set but rather display on their platform. There are, however, plenty of Microfigures. That's right, Microfigs.
These are only half an inch high, versus the 1.6 inch high Minifigs. The existence of these little guys is to make the build bigger with more tiny details and also be able to include figures. Once you see the set completed, you understand the choice of Microfigs by LEGO.
And while I understand the choice of Microfigs for this set, I will say that I was disappointed in building it for myself, when I found that the chairs in the set don't have studs. This makes it difficult to keep the Microfigs balanced for play or for display. And when they fall, you can probably easily imagine how much of a headache it is to search the ground looking for these tiny things.
The Hogwarts Castle has amazing detailing like moveable doors, stained glass, even graffiti, flying keys, and Moaning Myrtle stickers for the walls. This set includes a multitude of references to the Harry Potter books and movies.
There are various rooms including the famous Chamber of Secrets, The Great Hall, and even Professor Umbridge's creepy pink office. The storytelling element is more than satisfied with these details.
Outside the Hogwarts Castle are rocky cliffs and trees, boats, and the Whomping Willow, complete with the Weasley's Ford still stuck in its branches. The Whomping Willow branches even move, which is really cool. This is one of my favorite items in the set. And lastly, this set even has a buildable Hagrid's hut with his pet spider Aragog outside waiting for her friend.
Some highlights of this enormous build for me are the moving staircase, (which actually moves) and the stained glass, I love the potions room with all the bottles too. I will say that the scale is so small, it makes playing with this masterpiece difficult. This is why I prefer constructing your own Hogwarts from smaller sets into a larger Hogwarts.
Pros and Cons of the Hogwarts Castle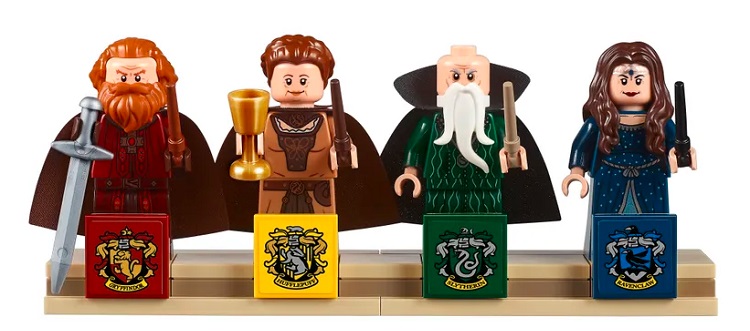 Pros
Gorgeous amount of detail, I particularly love the stained glass (especially with a light behind it).
Despite the tiny size, LEGO succeeds in achieving a huge amount of small details.
A great building experience with challenges and a huge visual reward at the end.
That moving staircase is a great touch and not difficult to build either.
Cons
The Microfigs are difficult to handle and without studs on chairs, they fall over easily.
The price is hefty for this set. While it's a huge set and that means more pieces and therefore more money, this is a whopping $399.99 which is a lot of money to spend on a toy.
Difficult to find and is currently out of stock.
FAQs on the Best LEGO Harry Potter Sets
Question: What Makes a Good Harry Potter LEGO Set?
Answer: I think that the storytelling of Harry Potter needs to be executed well. That means that the details and book/movie references need to be on point.
I also think that Minifigs really figure into this equation because Harry Potter is really about the people and the relationships and the personal growth that everyone gets from their friendships. The Harry Potter saga is really a huge cast of characters that deserve to be represented and represented well.
Question: Do you Need to Spend a Lot of Money to Get a Good Harry Potter LEGO Set?
Answer: Absolutely not. That's why I love the sets which fit into each other to create larger scenes. LEGO really makes something for everyone!
Question: Do You Need to be a Harry Potter fan to Enjoy a Harry Potter LEGO?
Answer: While I do think it helps, I don't think it's necessary. LEGO does a great job at creating intricate worlds and stories and Harry Potter is really just a theme for them to follow. If you haven't read the books or seen the movies, I believe you can still get joy from the puzzle of the accompanying LEGOs.
Final Thoughts on the Best LEGO Harry Potter Sets
Because the Harry Potter LEGO universe is so vast, it can make choosing the right Harry Potter set overwhelming, even for the well-educated LEGO enthusiast and Harry Potter fan. And it's hard to not feel like you need to spend a lot of money to get a 'good enough' set. However, just one of the things I love about LEGO is that the company has always done a great job of creating worlds within different price ranges and aimed at various ages. Harry Potter is no different.
As I said earlier in the article, my favorite pick out of them all is Hogwarts Chamber of Secrets based on what you get and the price of it and it might be yours as well.
So when choosing your next LEGO choice, take a look at the Harry Potter options, especially the exciting 20th-anniversary sets that have recently come out! I can guarantee you won't be disappointed!
Recommended Reads: