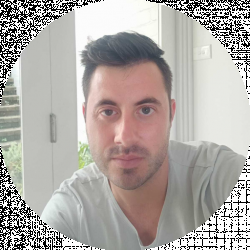 Latest posts by David Borgogni
(see all)
Regardless of how young or old they are, LEGO fans take pride in designing unique creative ideas or completing challenging sets. In this guide to the biggest LEGO sets, I will introduce you to models that will test your building skills and provide you with a beautiful display piece upon completion.
LEGO sets have gotten progressively bigger through time, and just a decade ago, most models the brand offered had fewer than 5,000 pieces. Today, large sets with 5,000 pieces or more have become common since nearly all major LEGO themes feature at least one set with a high piece count.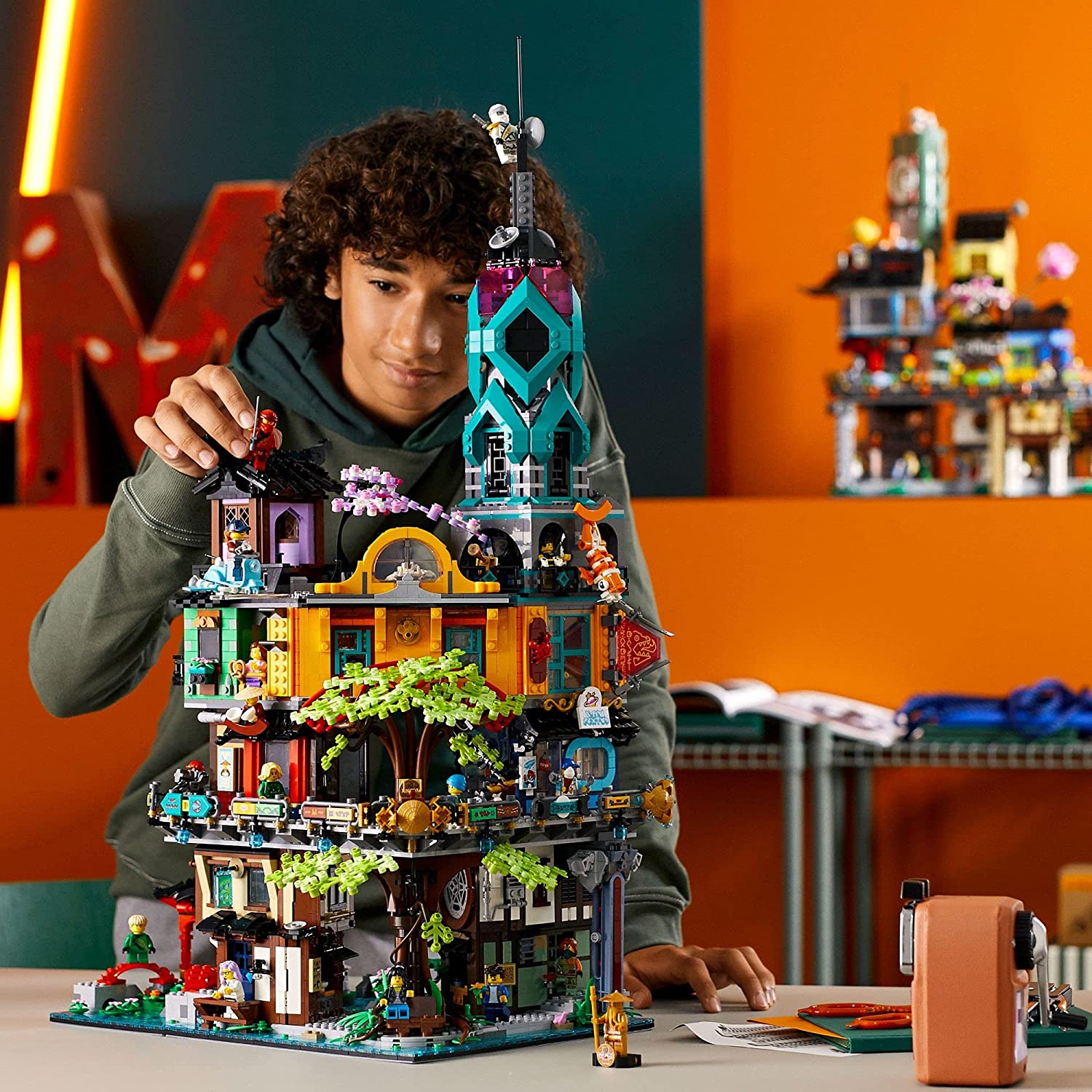 Choosing the biggest LEGO set isn't as easy as it seems, so in this guide, I will supply you with the information you need to go through the selection process smoothly and recommend sets that might catch the eye of different LEGO fans.
Please read our guide to the best 1,500 piece LEGO sets if you're searching for a medium-sized LEGO set.
At a Glance – The 5 Biggest LEGO Sets
Bottom Line Up Front
The World Map 31203 is the largest set LEGO ever released, and it is clearly the best option for anyone searching for a set that is difficult to build. The assembly process takes a few days, although some fans reported that they managed to build this set in just 16 hours.
Selection Criteria
Even though it was the most important parameter, the piece count wasn't the only criterion I utilized while choosing sets for this article. LEGO currently offers more than ten sets with at least 5,000 pieces, and as a result, I had to exclude several models worthy of your attention.
In addition, I didn't consider retired large LEGO sets, so all models you'll find in this guide are still in production. Let's look at the key criteria I used to select LEGO sets for this article.
LEGO theme – I used this parameter to pinpoint the largest sets within different LEGO themes, and then I chose the most representative set from each theme.
Age group – It is easy to assume that all large LEGO sets are aimed at adults. This criterion has enabled me to identify suitable sets for LEGO fans under the age of 18.
Please browse through our guide to the best LEGO City sets to discover the latest sets from this legendary LEGO theme.
Themes of the Biggest LEGO sets
In 2021 alone, LEGO published more than ten sets with 3,000 pieces, further extending its already impressive collection of large sets. This trend is expected to continue in the coming years as the brand releases more sets aimed primarily at adult audiences.
Most of these sets are released within different themes, and they cover topics that range from historical landmarks to spaceship models. So, let's take a look at some of the biggest sets in the most popular LEGO themes.
Creator Expert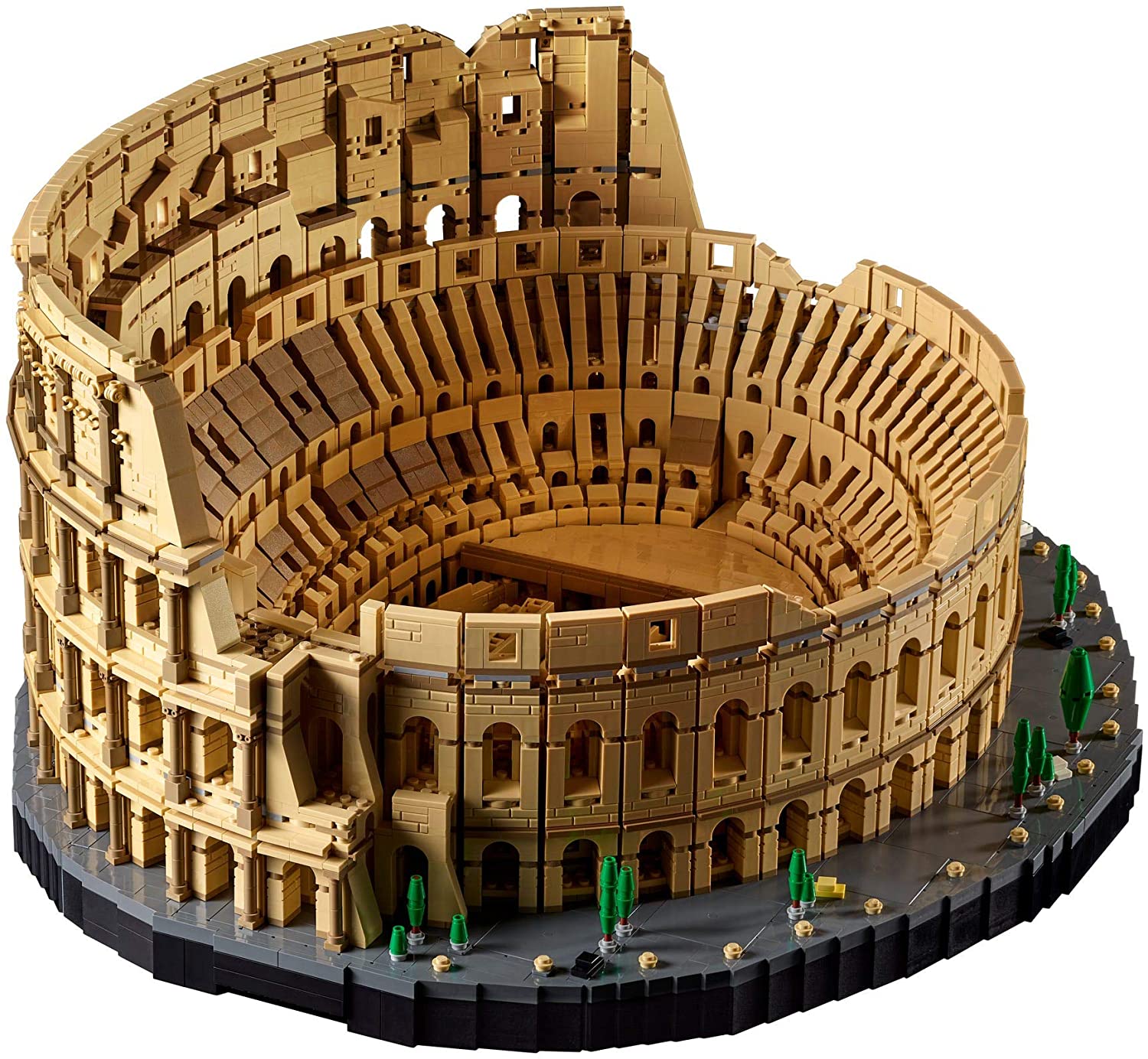 This theme features 26 sets that have over 1,000 pieces, while nearly half of these sets come with more than 2,000 pieces. Here are some of the largest sets from the Creator Expert theme.
Keep in mind that LEGO's Creator 3-in-1 theme doesn't feature sets with more than 1,500 pieces.
LEGO Art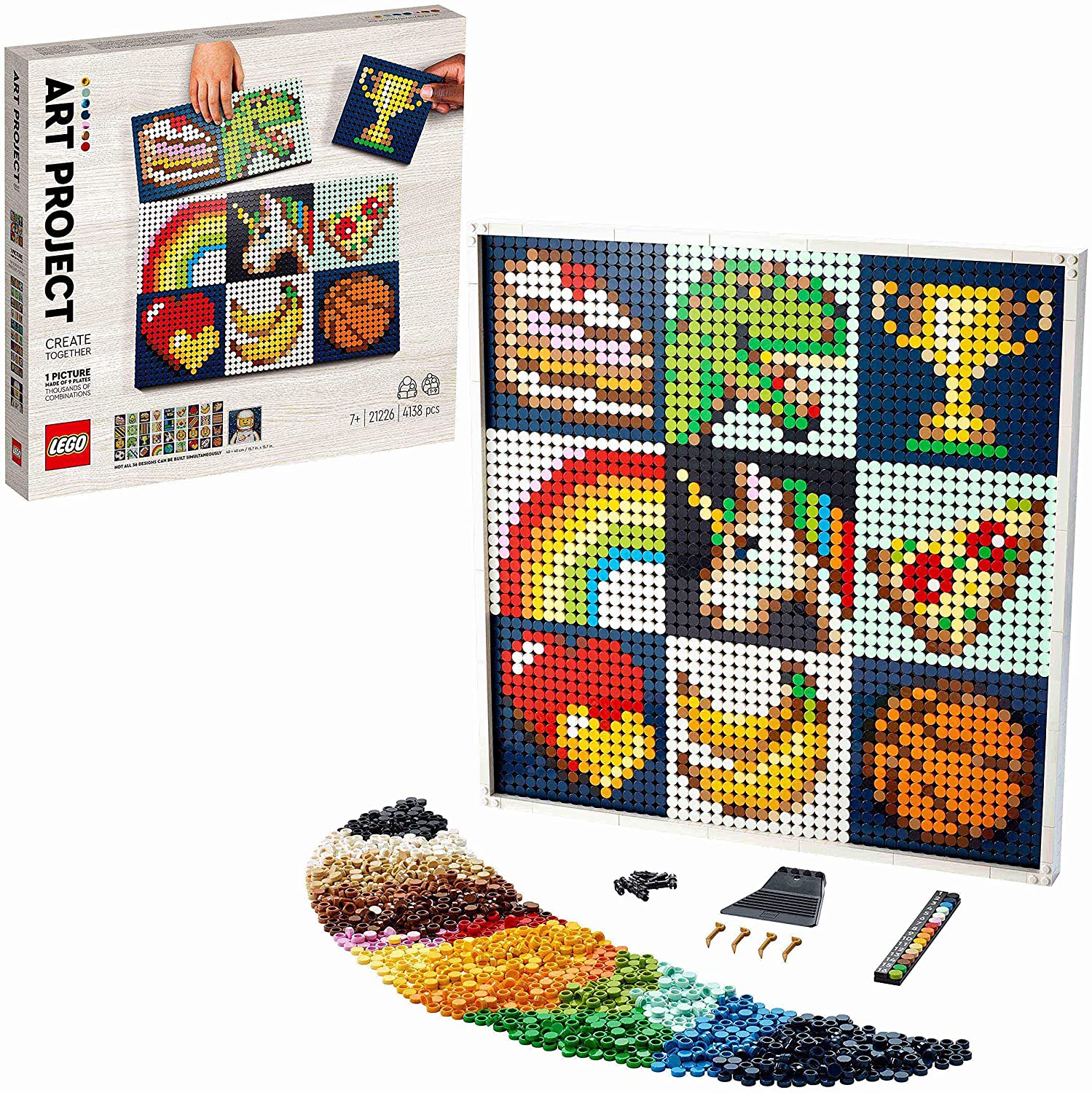 Besides the largest set LEGO ever created, the Art theme also includes a variety of sets with high piece counts. These sets overlap with Star Wars, Disney, or Marvel themes. The largest sets from the LEGO Art theme are.
In addition, the Jim Lee Batman Collection set that has 4,167 pieces is currently available for pre-order, while the scheduled release date for the Elvis Presley – The King 31204 that should contain 3,445 pieces is March 1st, 2022.
LEGO Art and Creator Expert are not the only themes that feature multiple large sets since you can find models with more than 3,000 pieces in themes such as Ideas, Harry Potter, Technic™, or Star Wars. Please go through our guide to the best LEGO castles to learn more about the long history of the Castle theme.
The length of the assembly process
Aside from the piece count, several other factors can affect the length of the set's assembly process. Experienced LEGO builders claim that they can assemble a set with more than 10,000 pieces in less than 24 hours, but most of us have a limited amount of time to dedicate to our LEGO projects each day.
That's why building a LEGO that has 5,000 pieces or more usually takes several days, provided that you can spend at least two hours building a LEGO set every day.
The length of the assembly process also depends on your set-building skills, as it may take you a while to get the hang of things if you've never built a large LEGO set before.
All sets come with building instructions that take you through each step of the process, but despite this, most large models are still challenging to build. Check out our guide to the best LEGO Porsche sets if you're collecting LEGO sports cars.
Playing options offered by the biggest LEGO sets
The vast majority of large LEGO sets aren't meant to be used as toys, as they allow you to create replicas of maps, ships, buildings, and various other structures. These sets are aimed mostly at LEGO fans that already have advanced set-building skills, and they can be overwhelming for novice LEGO builders.
Nonetheless, several models with high piece count like the Hogwarts Castle 71043 or the Mos Eisley Cantina 75290 feature more than twenty Minifigures. In addition, these sets come with a variety of accessories that allow young LEGO fans to develop a broad spectrum of play scenarios.
At the same time, these and similar sets let you build display models you can exhibit in your home. Please read our guide to the best LEGO sets under $20 if you're searching for a fun and affordable set that offers plenty of playing options.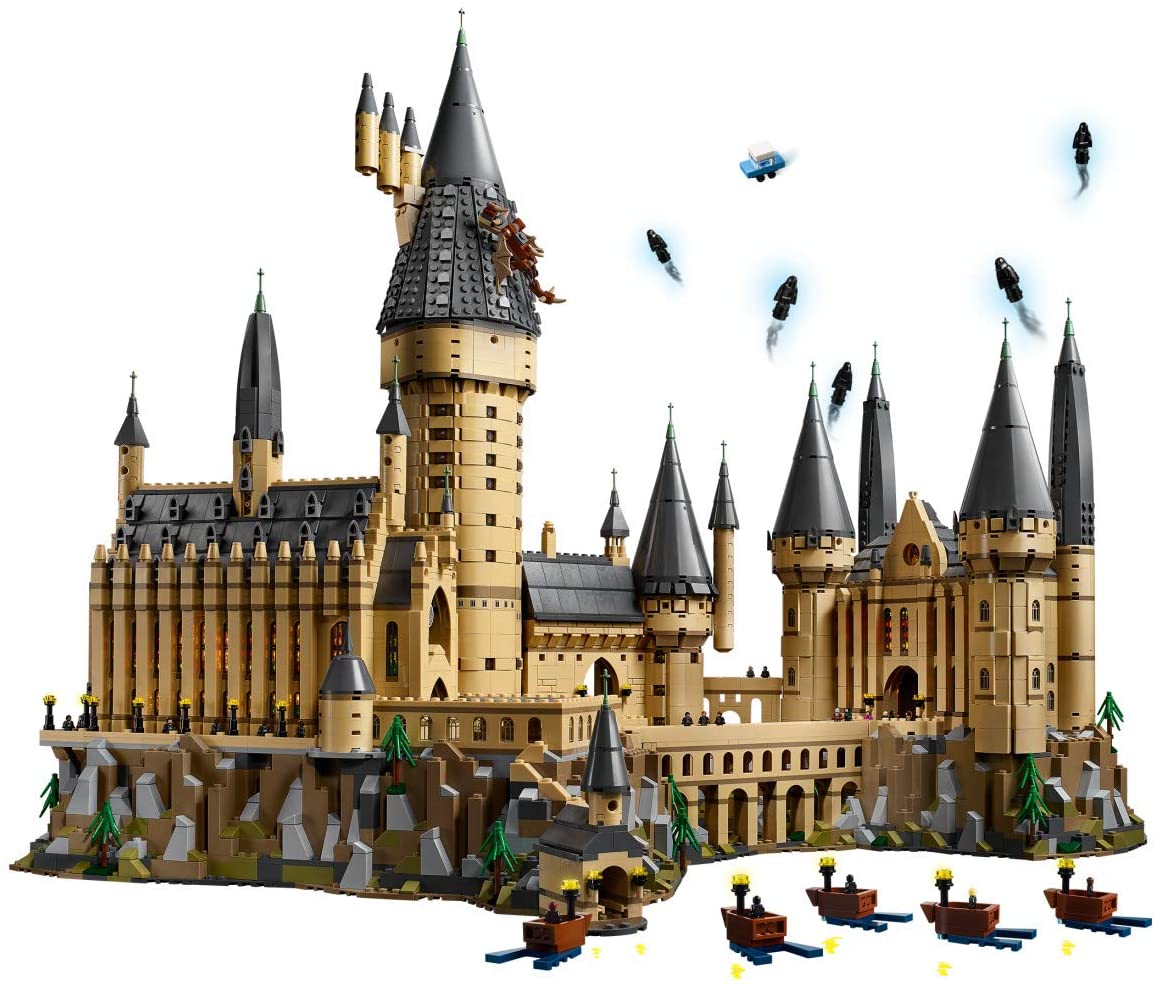 Cost of the biggest LEGO sets
None of the LEGO sets with 3,000 or more pieces are inexpensive, as their prices range from $300 to $1,000.
Moreover, the cost of a large LEGO set varies from one retailer to another. That's why you should always check the model's price on LEGO's website and compare it to the prices different retailers offer for the same set.
In some cases, purchasing a large LEGO set directly from the manufacturer can save you several hundred dollars. However, the set you'd like to get might be temporarily out of stock on LEGO's website, and in this case, your only option is to purchase it from another retailer.
Please read our guide to the best LEGO sets to discover some of the most attractive models from different themes.
The key factors to consider while choosing the biggest LEGO set
Opting for the largest LEGO set you can get your hands on doesn't necessarily mean that you'll get a set you'll enjoy building. That's why you need to take a variety of factors into account while deciding which model to choose.
I've listed some of the key factors that may assist you during the selection process, so let's take a look at them.
Piece count and age group
Deciding if you want to get a set with 3,000, 5,000, or more than 10,000 pieces is one of the first steps you should take. Doing so will enable you to shortlist the models with piece counts that fall within the range you've selected.
The recommended age group for these sets is usually 18 years or older, but some models are suitable for younger LEGO fans. However, this is only a recommendation, and a model aimed at adults can be a good match for a teenager.
The complexity of the assembly process
Building a large LEGO set is a challenge even for skilled LEGO builders. That's why you should start with sets that have around 2,000 if you don't have a lot of set-building experience and progress slowly towards sets with 5,000 pieces.
Building large LEGO sets will get easier as you improve your skills and gain confidence, but you should keep in mind that this process takes a lot of time.
Set's release date and availability of spare parts
Nearly all of LEGO's biggest sets were released recently, and they're unlikely to be retired until the end of the year. Hence, you won't have to worry about replacing the pieces you lose or damage since you can order them at LEGO's website.
Finding spare parts for discontinued sets can be difficult because the company may no longer have them in stock. Checking how difficult it is to find pieces for the set you're interested in can help you decide if that model is the right choice for you.
Minifigures and accessories
Sets that let you build display models don't always include mini-figures or accessories. On the other hand, large sets from themes like Harry Potter or Star Wars usually offer a diverse selection of accessories, while some models can contain Minifigures that aren't available in any other set.
Paying attention to this aspect of the selection process might help you find a set that encourages active play or lets you build outstanding display pieces.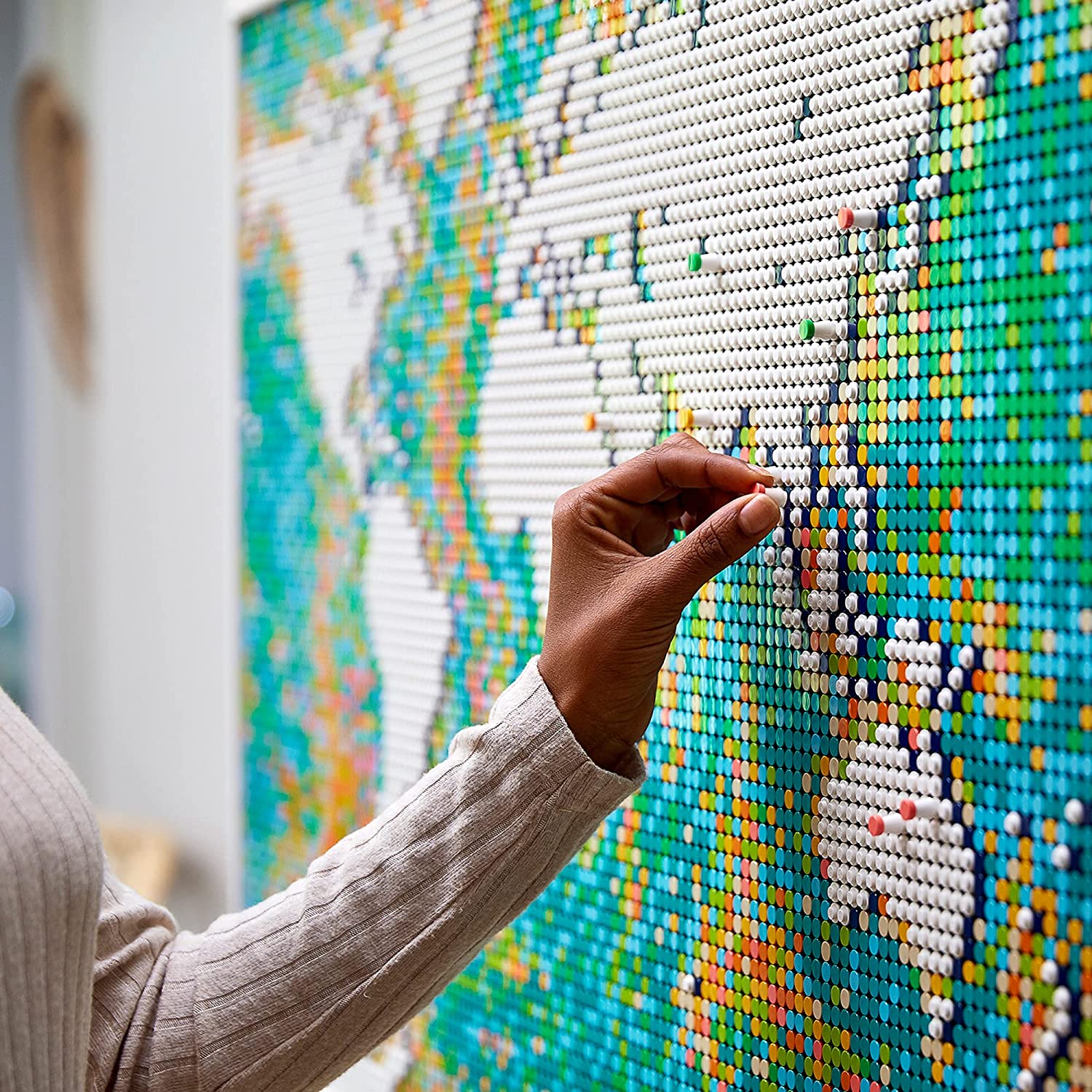 The Advantages of the Biggest LEGO Sets
Exciting collaborative projects
Sets with more than 5,000 offer plenty of room for collaborations. You can assemble them with your family or friends, and they can help you improve your team-building skills.
The slow but rewarding building process
Theoretically, all of the biggest LEGO sets can be assembled in less than a day, but most LEGO fans need a few days to complete a set. Even though the assembly process can be slow, it allows you to create a model you can proudly display in your home or your office.
A broad spectrum of options
At least ten currently active LEGO sets have more than 5,000 pieces, while many more models have over 2,000 pieces. Hence, you can decide how big the set you'd like to get should be and choose a model that fits your needs.
The Disadvantages of the Biggest LEGO Sets
Large LEGO sets are expensive
You'll have to spend at least $300 and, in some cases, much more to get one of LEGO's biggest sets. In addition, some retailers offer these sets at prices that are considerably higher than those provided by the manufacturer.
Top 5 Biggest LEGO sets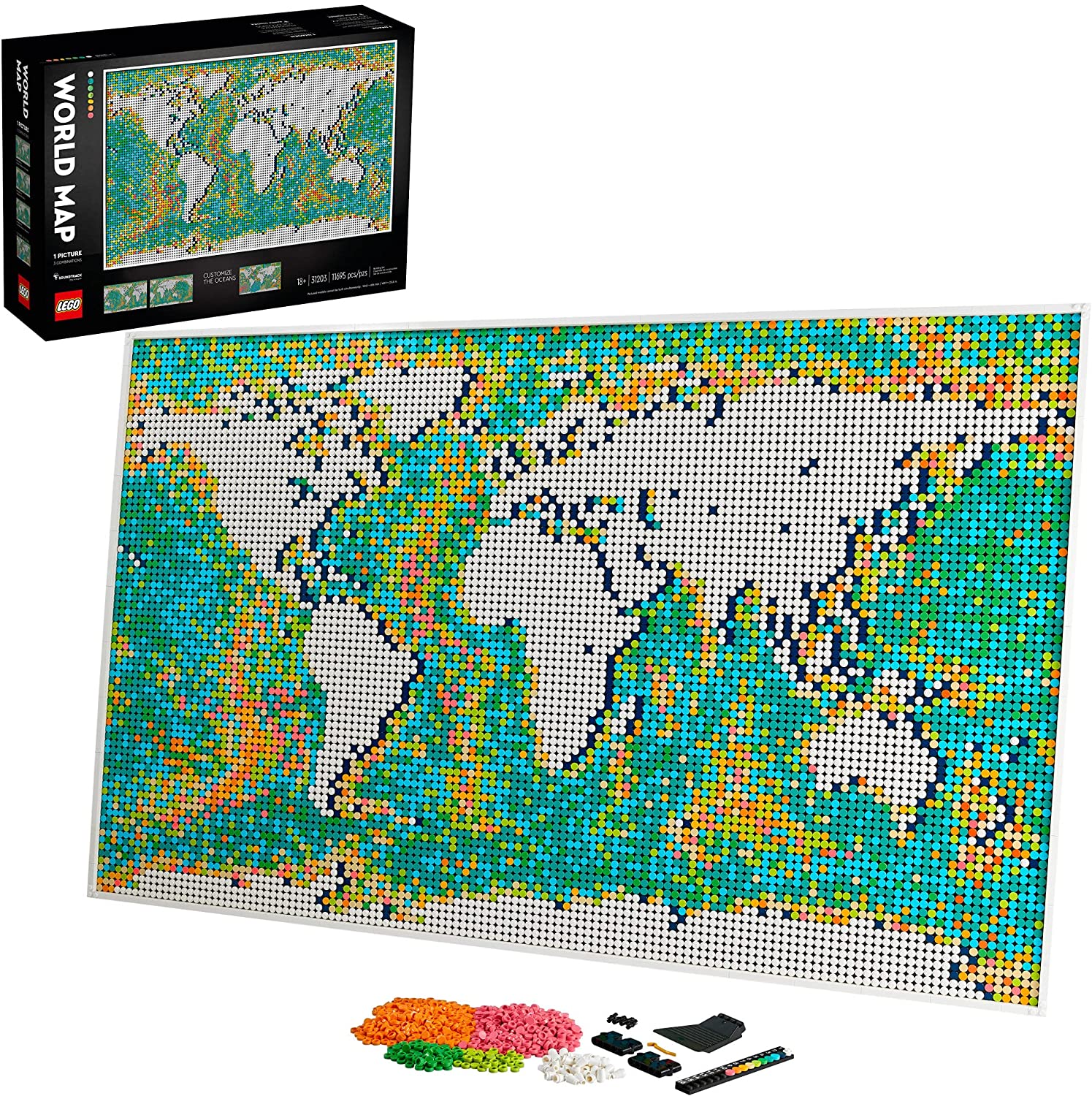 Even though it is the biggest LEGO set, the World Map 31203 isn't the brand's most expensive set. This model has 11,695 pieces, more than any other set company produced in its long history. In addition, the set features forty wall décor plates and bricks that allow you to build a frame.
Brick-built pins that constitute the majority of pieces featured in the World Map set don't resemble classic LEGO elements. This set comes with a soundtrack that takes you on an audio tour of the world as you build different segments of the map.
Pros
The biggest LEGO set ever
It features two hanging elements for an easy wall mount
LEGO builders can recombine pieces to design alternative world maps
Moderate price for a set of this size
Cons
Minifigures aren't included in the set
Building this set is difficult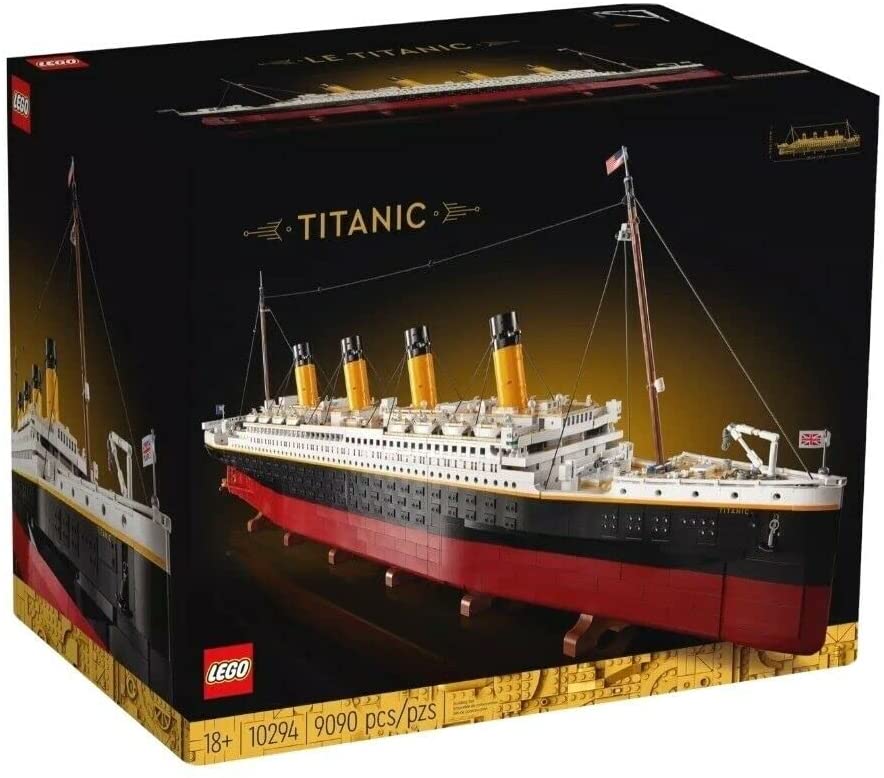 LEGO published its second largest set in November 2021, and just a few months later, the Titanic 10294 is already labeled as hard to find. This speaks volumes about the popularity of this 9,000-piece set that lets you build a 1:200 scale model of one of the most famous ships in history.
The replica has three sections, and it is 53-inches long, 17.5 inches tall, and 6 inches wide, making it one of the largest models LEGO ever produced. Like the original ship, this model of the Titanic has a cargo crane and more than 300 portholes.
Separating the model into sections reveals its rich interior and gives you an overview of the swimming pool, dining room, and other ship's amenities.
Pros
It features a name plaque
Display stand is included in the set
The model contains a high amount of details
Adjustable anchor
Cons
This set is out of stock
Some retailers offer this set at higher prices than the manufacturer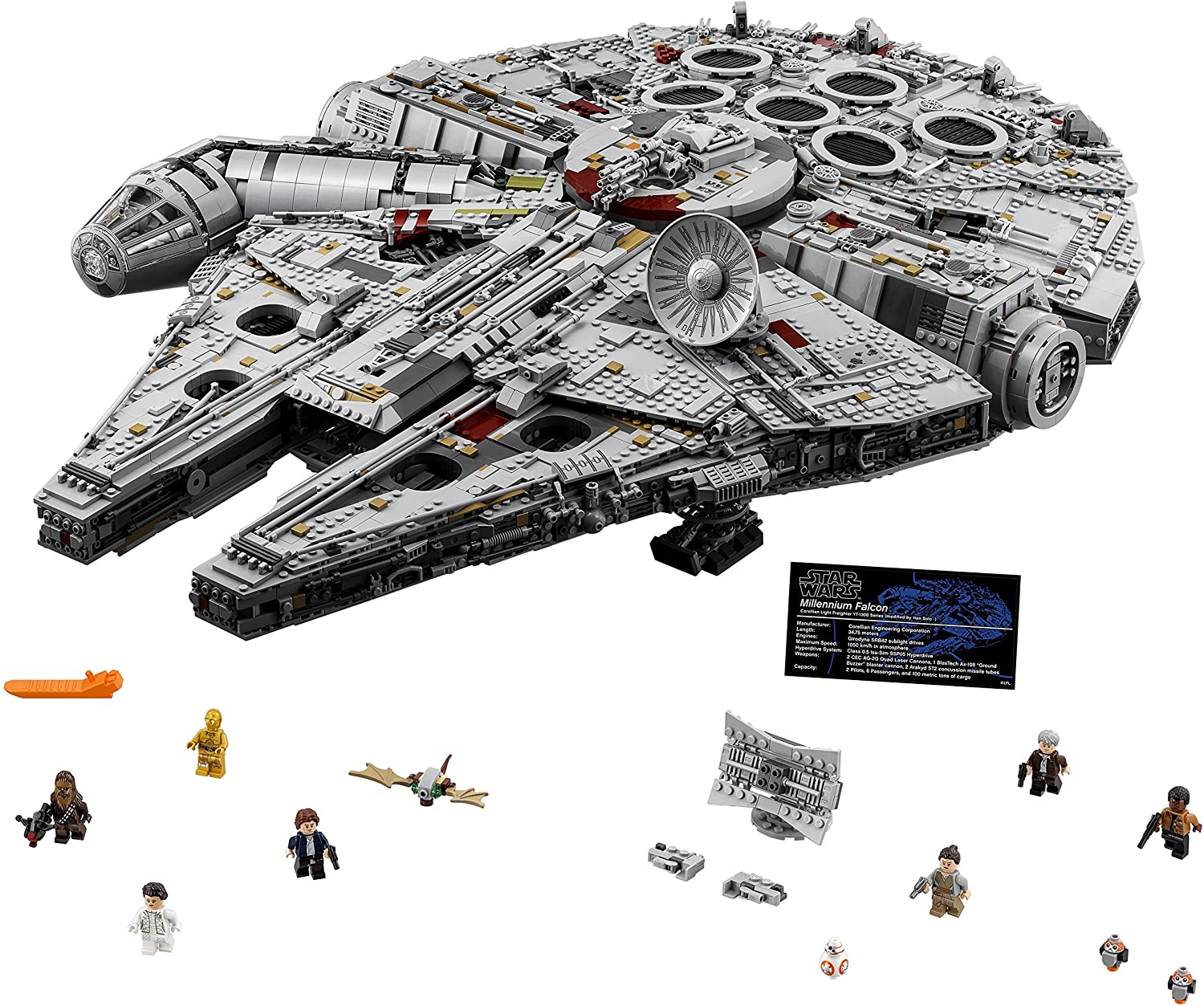 Years after its release, the Millennium Falcon 75192 is still one of LEGO's biggest and most popular sets. LEGO also offers a smaller and more recent version of this set labeled Millennium Falcon 75257 that has just 1,351 pieces.
Besides the pieces you need to build a 33-inch replica of the Millennium Falcon spaceship, the largest set in the Star Wars theme also features minifigures of Han Solo, C-3PO, Chewbacca, and Princess Leia. Based on Episode VII and VIII movies, you'll also get three Minifigures of Fin, Rey, and older Han Solo.
Pros
It includes a booklet with building instructions.
Builders can assemble figures of Mynock, BB-8 droid and Porgs
The model's cockpit has a detachable canopy
An informative display plaque
Cons
This is one of the most expensive active LEGO sets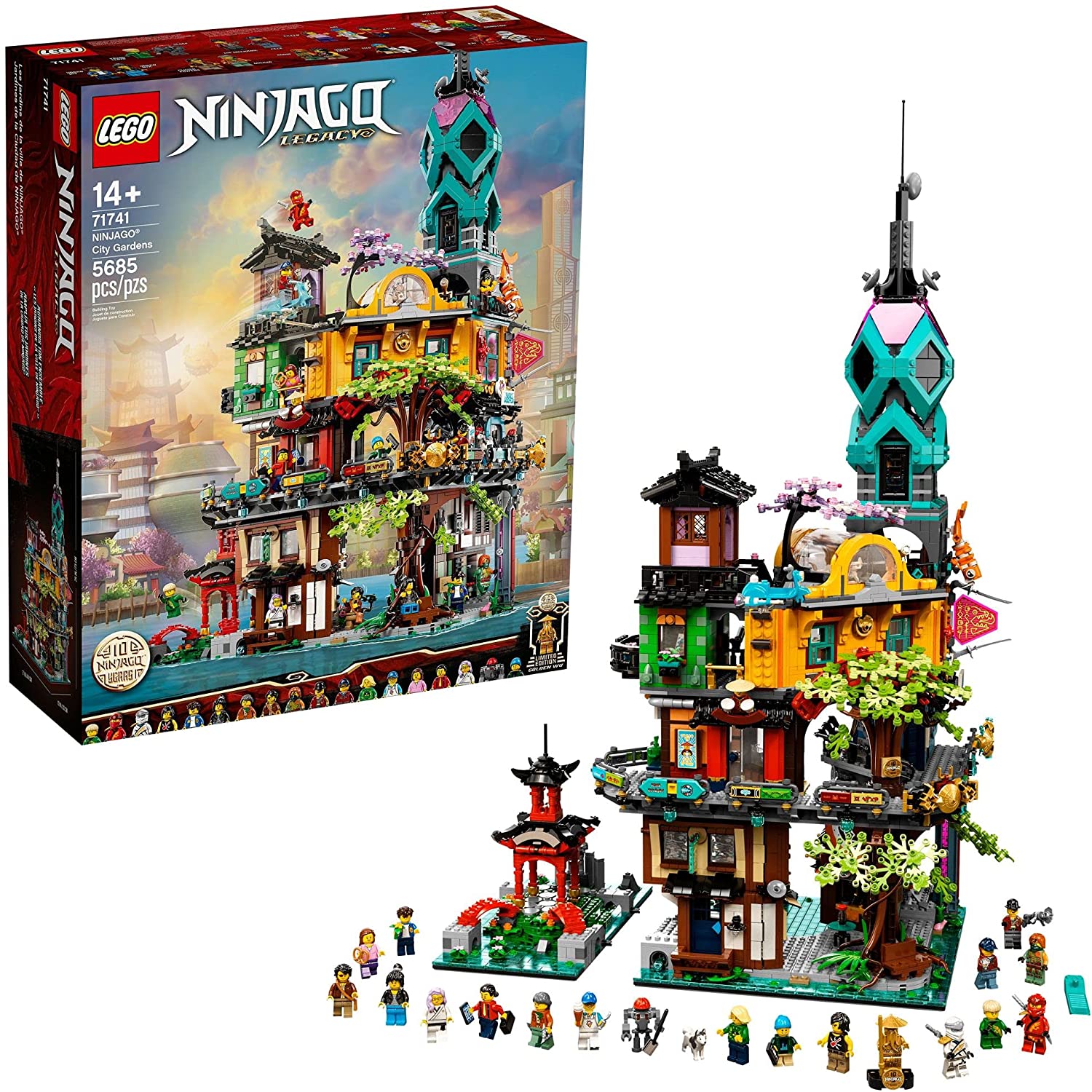 Unlike most LEGO's biggest sets, the City Gardens 71741 provides a perfect backdrop for different play scenarios. This set lets you build a five-story house, and each level is easily removable if you want to access the model's interior.
The model of the City Gardens features a museum, ice cream shop, and Chen's noodle shop rooms that are stacked with accessories. Urban Cole Ronin, Tito, or Kai are some of the Ninjago characters whose Minifigures are included in the set.
Pros
This set is released to celebrate the tenth anniversary of the LEGO Ninjago theme.
It encourages creative thinking and active play
The assembly process isn't difficult
Modular design allows for easy access to the model's interior
Cons
Not an ideal choice for LEGO fans who are unfamiliar with the Ninjago universe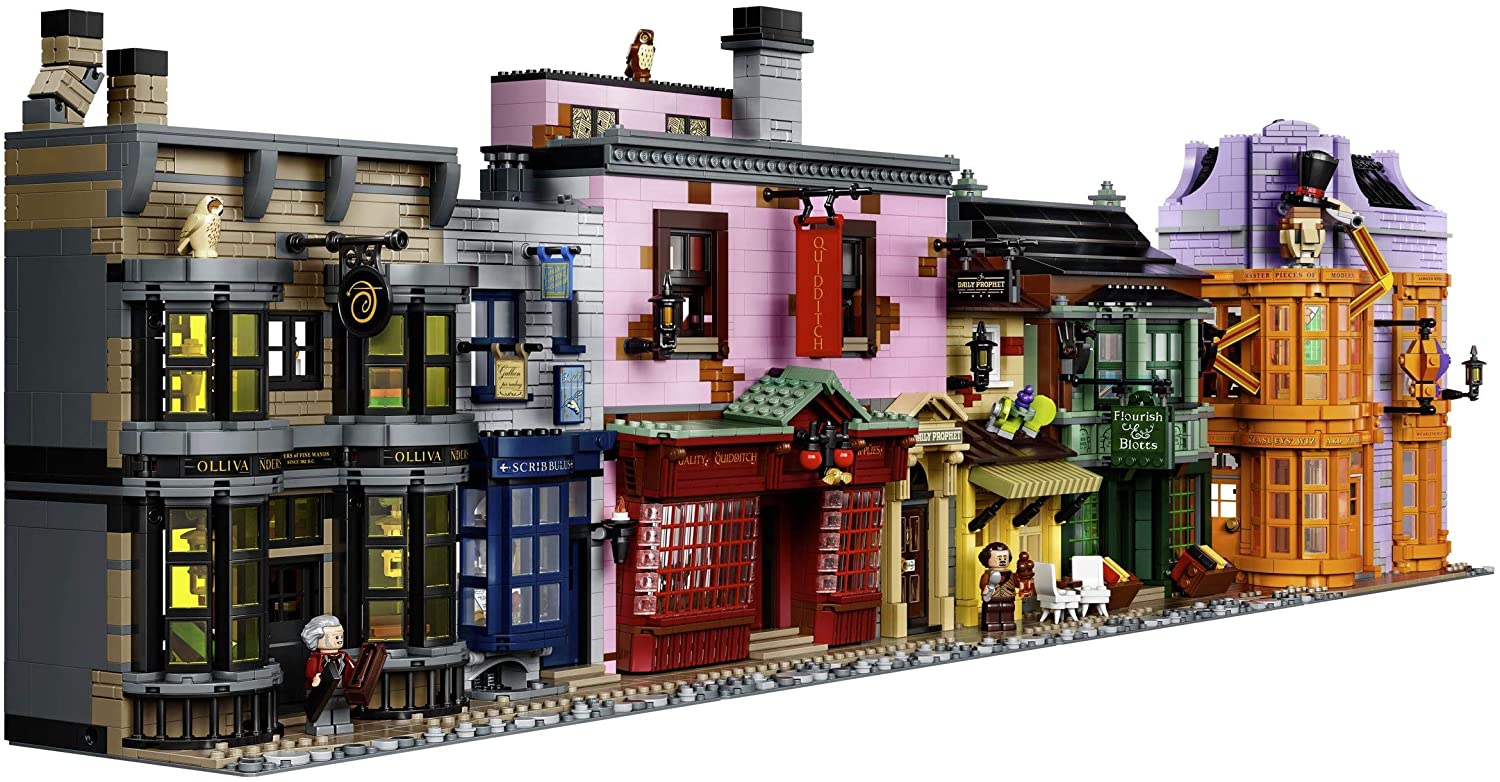 A set like the Diagon Alley 75978 lets you recreate a small piece of Harry Potter's wizarding world. Ollivanders Wand Shop, Florean Fortescue's Ice Cream Parlor, or Quality Quidditch Supplies are some of the stores from the Diagon Alley you can build with this set.
All models are modular, and you can decide how to arrange them. The set includes 14 Minifigures of the main protagonists of Harry Potter movies, and it offers an impressive selection of magic wands, flying broomsticks, and other accessories.
Pros
Clear and detailed building instructions
It offers endless playing options
This set contains unique Minifigures
Models of stores can be arranged freely
Cons
The set occupies a lot of space
Frequently asked questions about the biggest LEGO sets
Question: Is LEGO planning to extend its selection of large LEGO sets?
Answer: Yes, the company already published several sets with high piece counts at the start of 2022, and it is reasonable to expect that more models with 3,000 or more pieces will become available by the end of the year.
Question: Does LEGO produce display cases for large LEGO sets?
Answer: LEGO-licensed brands like Room Copenhagen produce display cases for small and large LEGO sets. Our guide to the best display cases can help you find the right case for the set you want to display.
Question: Are large LEGO sets sturdy?
Answer: Despite their size, all of the biggest LEGO sets are stable and sturdy.
Question: Where to buy one of the biggest LEGO sets?
Answer: Buying a set directly from LEGO is always the safest option, but if the model you'd like to get is out of stock, you can search for it on Amazon and other online marketplaces.
My Verdict: Which of the biggest LEGO sets should you choose?
Piece count shouldn't be the only parameter you're using to select the next LEGO set you want to build, and you should also consider factors like your area of interest or the time you can dedicate to the assembly process.
I recommend getting the World Map 31203, the largest LEGO set to date if you're searching for a challenging building process during which you'll create a small piece of art.
Models like the City Gardens 71741 or the Diagon Alley 75978 are better for LEGO fans who don't want to use their sets only as display models. Which of the biggest LEGO sets are you going to choose?
Let me know in the comments or continue reading our guide to the best LEGO Advent calendars if you're searching for a seasonal set.
Recommended Reads: