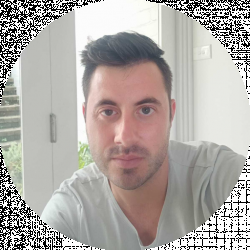 Latest posts by David Borgogni
(see all)
Movie monsters are an endless source of inspiration for LEGO builders who want to explore the options provided by the LEGO pieces in their collections. This article will walk you through LEGO Godzilla builds that might inspire you to start a new project based on different versions of this giant sea monster.
Aside from the LEGO Godzilla video game published in 2014 that featured play scenarios based on all Godzilla movies released to date, LEGO has never released any other products inspired by this movie franchise.
I've gathered some of the best LEGO Godzilla builds you can construct at home and selected several Godzilla toys produced by other brands you can use as a starting point for your project.
Bottom Line Up Front
Classic Burning Godzilla Figure, Basic Godzilla Heat-Ray Figure, and similar toys have one major downside. They're preassembled. Nonetheless, these toys can serve as models for your custom LEGO builds and help you figure out the dimensions and features of the figure you'd like to make.
See also: The best Jurassic World sets
Selection Criteria
Each Godzilla movie released since 1954 can potentially serve as an inspiration for a LEGO build. However, such a wide range of options can make it challenging to decide which version of Godzilla or its archenemies is the best fit for the project you're planning.
I used several parameters during the selection process that enabled me to choose the builds suitable for most LEGO fans. Here are some of the key criteria I utilized to shortlist LEGO Godzilla builds for this article.
Availability of pieces – Introducing this criterion has allowed me to eliminate all LEGO builds that involve using rare or custom pieces. Most Godzilla models in this article can be constructed from parts featured in standard LEGO sets.
The complexity of the assembly process – This article features LEGO Godzilla builds suitable for both novices and experienced LEGO builders.
See also: The best LEGO T-Rex sets
10 LEGO Godzilla Inspired Ideas
Watching Godzilla movies is, in my opinion, the best source of inspiration for a custom LEGO Godzilla build because it will give you an idea of how the finished model should look. In addition, standard LEGO sets from Architecture, Ideas, Creator 3-in-1, and Jurassic World themes can be a good starting point for a DIY Godzilla project.
Watching online video tutorials and browsing websites that offer building instructions for different LEGO Godzilla MOC models can help you decide which variant of this movie monster you want to construct. Let's go through some LEGO Godzilla build suggestions that could inspire you to start a new DIY project.
Miniature LEGO Godzilla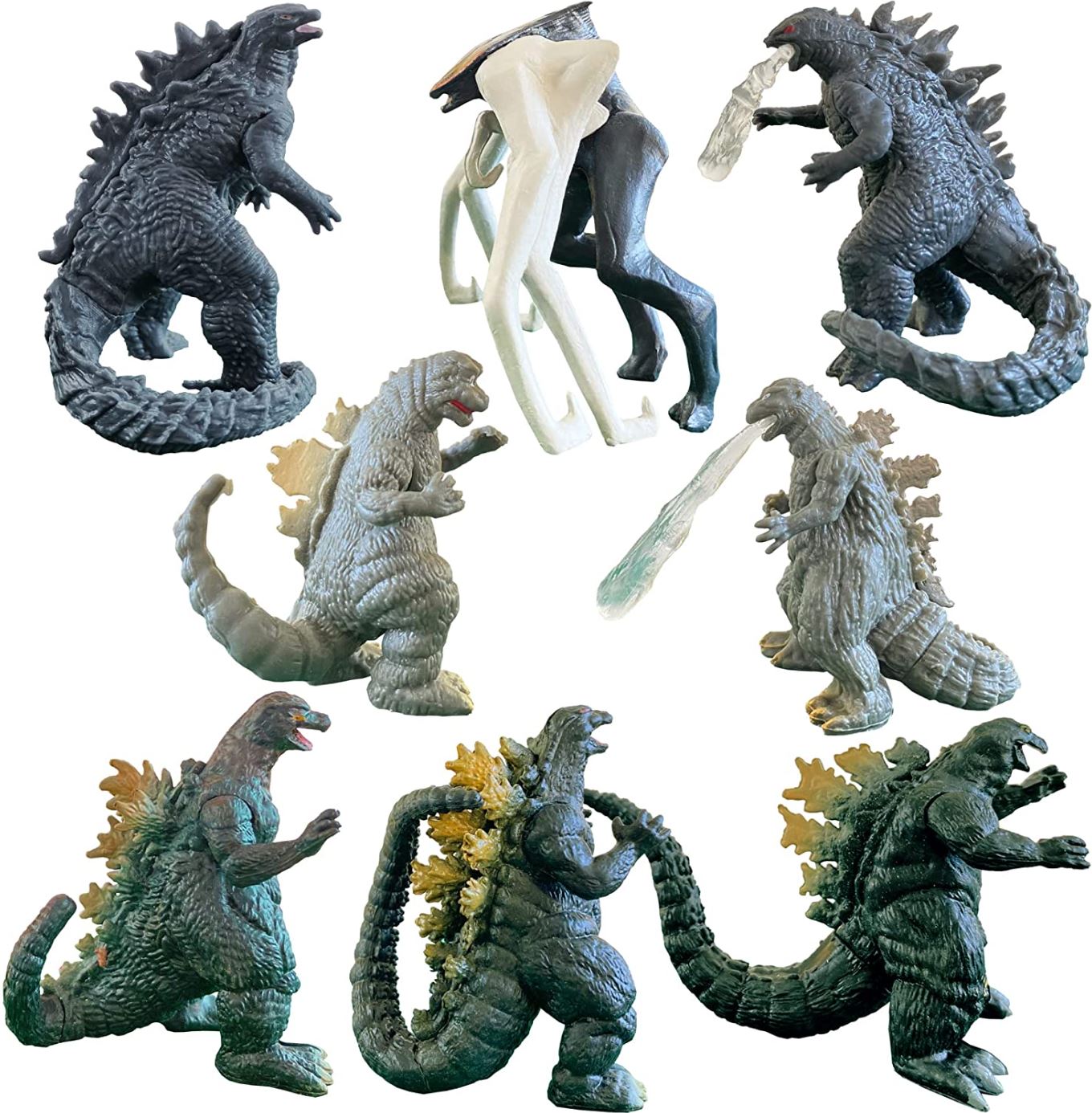 Nearly all standard LEGO sets contain the pieces you'll need to construct a miniature LEGO Godzilla model. This build doesn't require more than fifty brick, stud, and 2×1 LEGO elements, and you can complete it in under twenty minutes even if you have no previous experience.
Getting a Mini Godzilla Action Toy set can help you decide on the model's visual appearance. While watching this video tutorial might help you get the feel of the assembly process.
Godzilla vs. Kong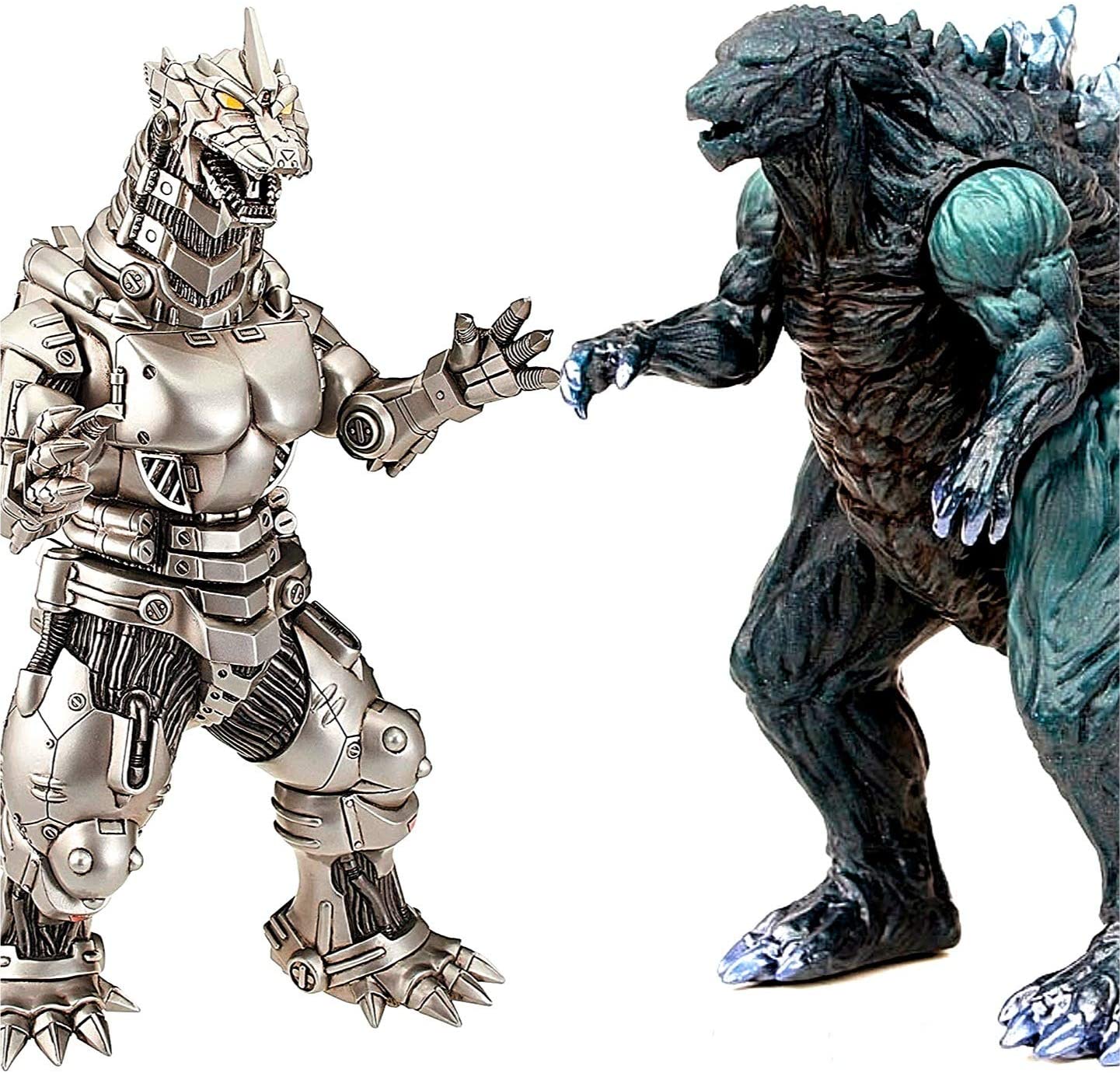 LEGO enthusiasts have created multiple custom models based on the 2021 Godzilla vs. Kong movie. Most builds have high piece counts and involve constructing collapsible buildings.
Kong and Godzilla figures should be taller than the building, while including a battle-axe and other accessories is optional. Variations of this build include constructing a diorama instead of structures the two monsters can wreck.
Amazing Roar Godzilla and similar toys can help you copy the sea monster's look from this movie. Keep in mind that video tutorials for this build usually don't include the part list.
Godzilla Destroying a City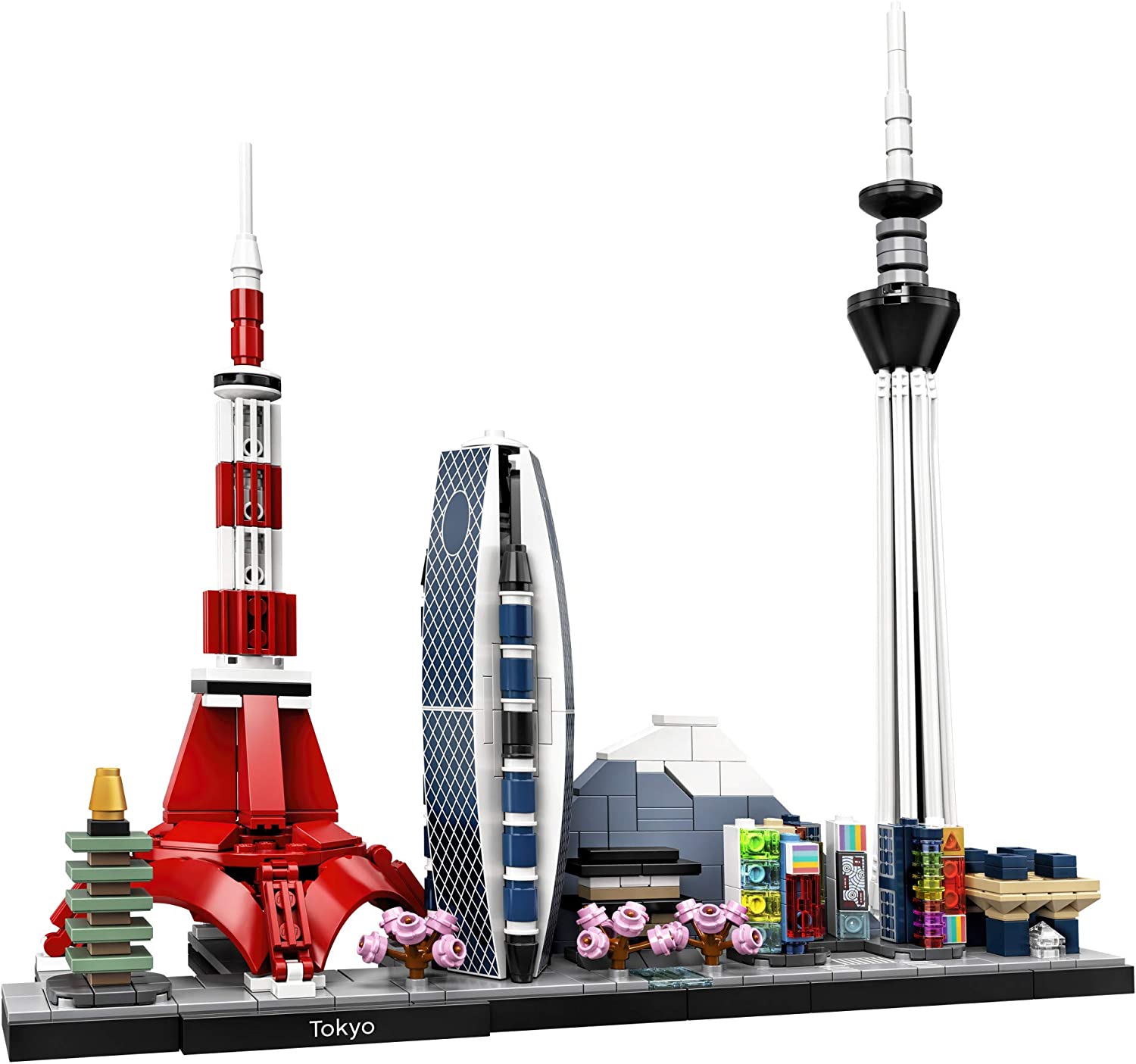 LEGO Architecture theme features a variety of sets you can combine with a custom Godzilla figure. Tokyo, New York City, and Paris are some of the cities Godzilla attacked in the movie franchise's long history, so using these LEGO Architecture sets might make this build easier.
Moreover, you can construct a town from LEGO city sets and use the Godzilla figure to demolish it. You'll need around a thousand pieces to complete the simplest versions of this project while constructing a detailed model of a town requires having access to thousands of LEGO System and Technic pieces.
Large-scale LEGO Godzilla Model
Most tutorials and build suggestions for large-scale LEGO Godzilla models are based on the monster's appearance in movies released from 1998 onward. The piece count of these builds varies from 800 to over 4,000, depending on the figure's size and level of detail.
Obtaining the pieces for a LEGO Godzilla model is the biggest obstacle you'll have to overcome if you decide to embark on this project. How to Build LEGO Godzilla tutorial on YouTube shows how to complete this build with adjustable jaws, arms, legs, and tail.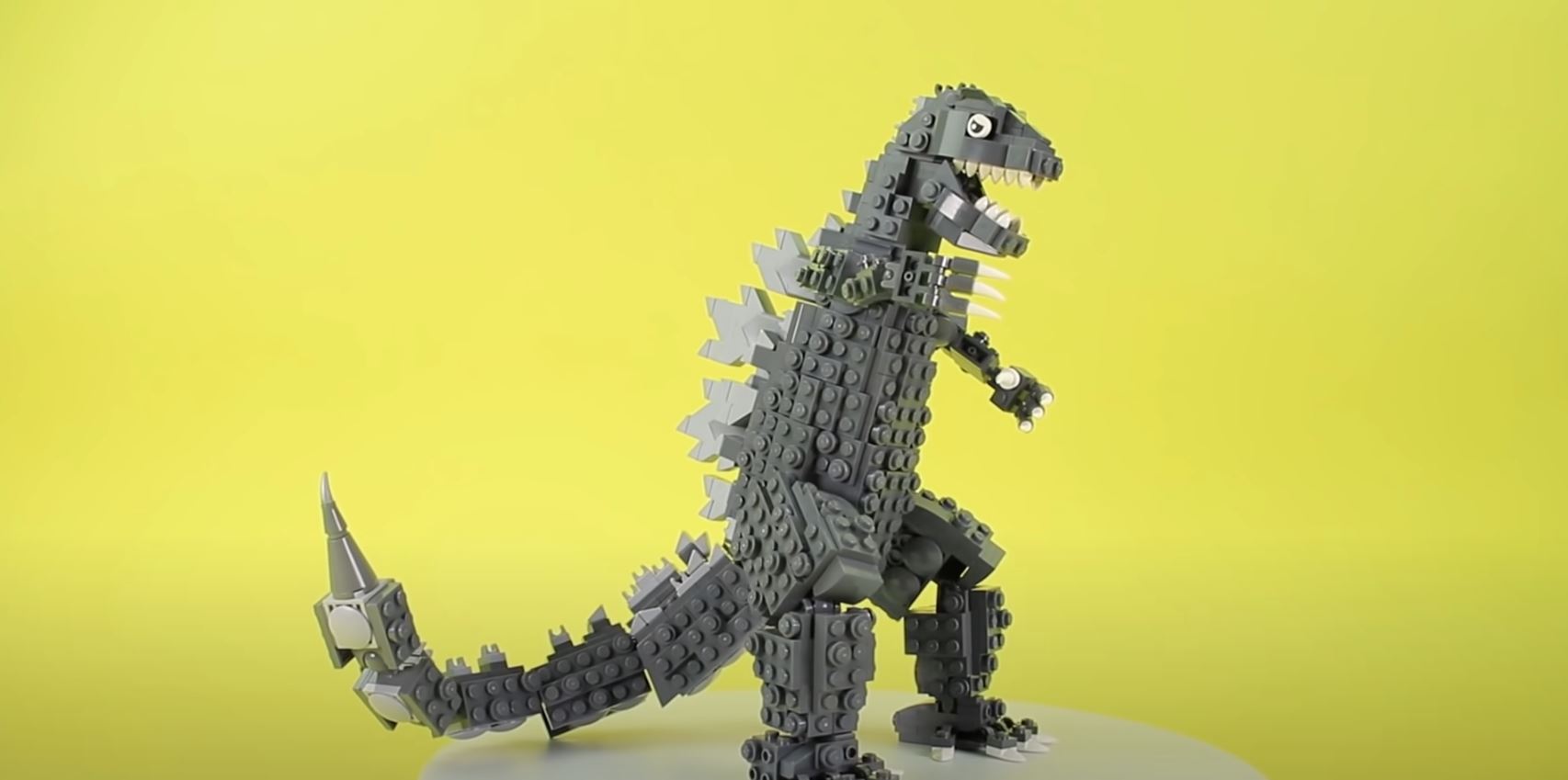 Classic LEGO Godzilla Model
Godzilla's design evolved over the years, and the recent version of Kaiju only resembles its original form. If you're a fan of the 1954 Godzilla movie, you can use it to inspire your LEGO project.
This build is similar to constructing the monster's large-scale model, but the first version of Godzilla didn't have a lot of details. Consequently, you won't have to use a lot of pieces to recreate a classic Godzilla look. Building instructions and video tutorials for this project are hard to find.
Godzilla vs. King Ghidorah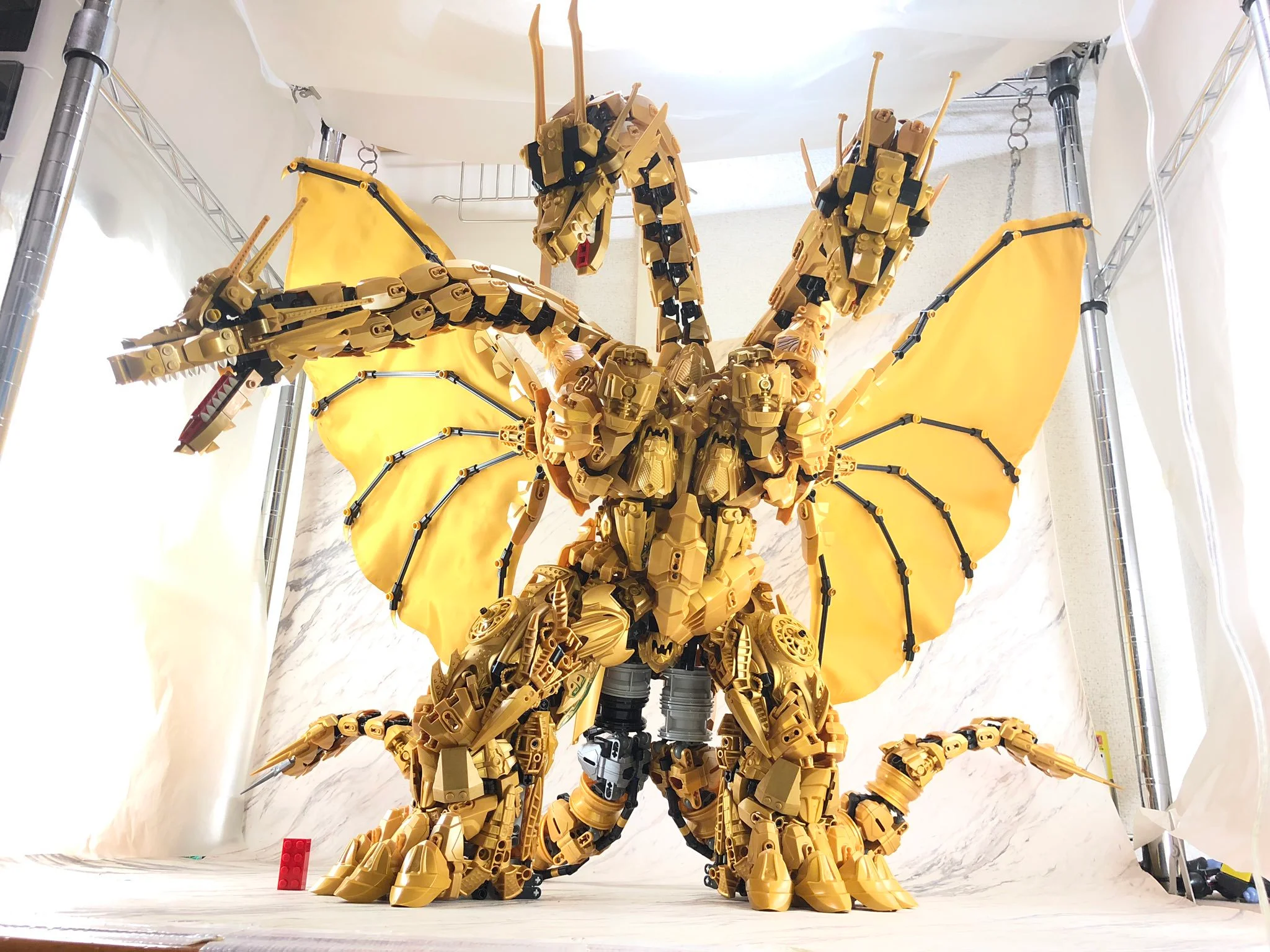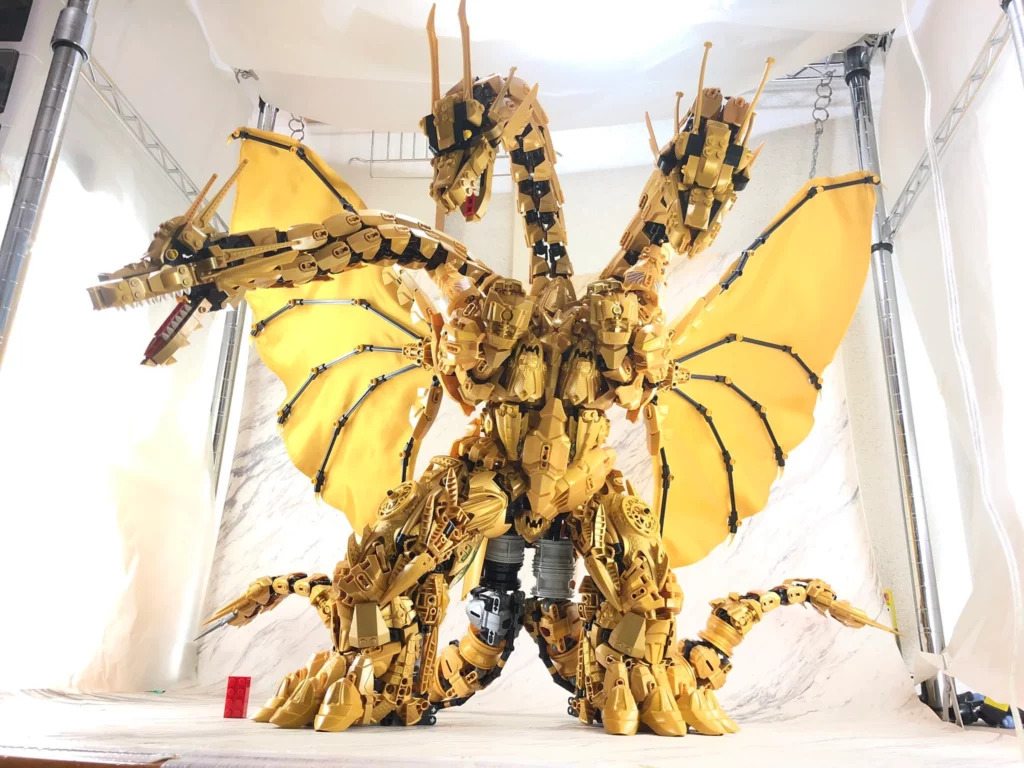 Constructing a three-headed dragon-like monster from LEGO bricks is a challenge for any LEGO builder, regardless of their skill and experience. This build involves constructing models of King Ghidorah (a three-headed monster) and a proportional Godzilla figure.
This build is inspired by the 2019 Godzilla: King of the Monsters film, so watching this movie can help you get the look of these models right. You're going to need 1056 pieces to build the Godzilla figure with flexible limbs and 1191 pieces to complete a model of the King Ghidorah.
The How to Build LEGO King Ghidorah video tutorial might help you understand some of the challenges of this build.
Mechagodzilla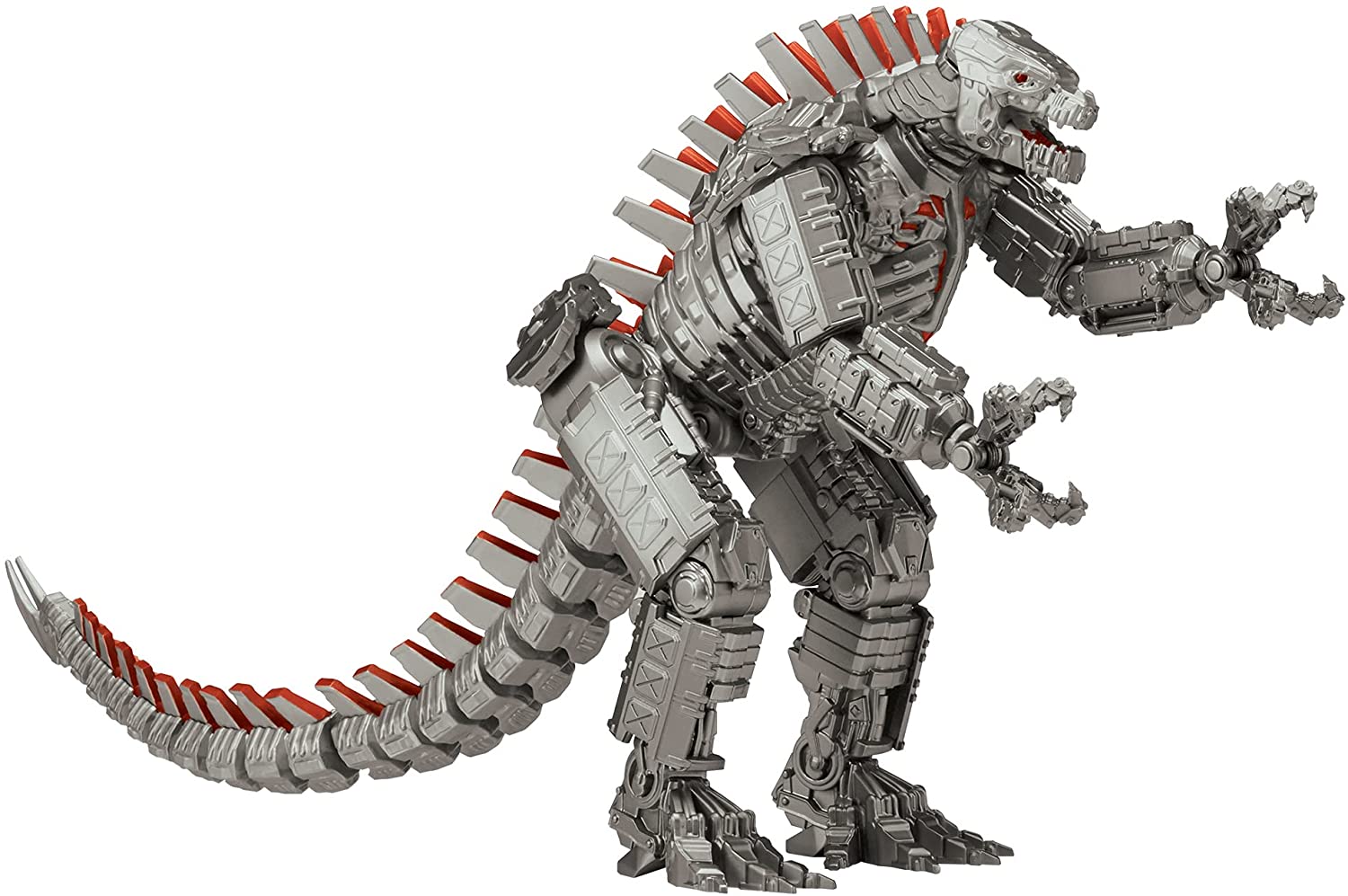 Mechagodzilla has been a part of the Godzilla movie franchise since 1974, while the monster's last appearance was in the 2021 Godzilla vs. Kong movie. The simplest version of this build is relatively easy to construct but bear in mind that the models you'll end up with won't have a ton of detail.
Studying the properties of Mechagodzilla action figures produced by other toymakers might make it easier to complete this build. The part list for this LEGO project is hard to find, so you may have to experiment with different pieces to discover the best solutions for each segment of this figure.
A Godzilla Movie Set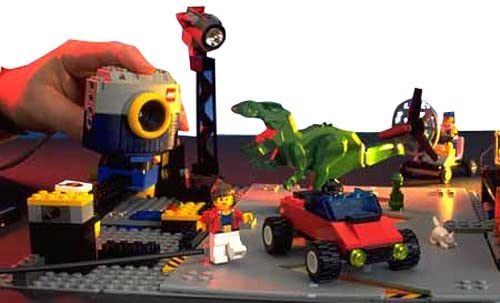 Although considerably smaller than this build, the legendary Steven Spielberg Moviemaker 1349 LEGO set can give you an idea of how the finished Godzilla movie set should look.
This display model should feature a classic Godzilla figure, tanks, jets, helicopters, buildings with fire elements, broken roads, train tracks, and numerous other elements. Ordering the pieces or building instructions for this display model isn't possible.
However, this build doesn't contain a lot of custom pieces, and you can complete it with parts from standard LEGO sets.
Godzilla Skeleton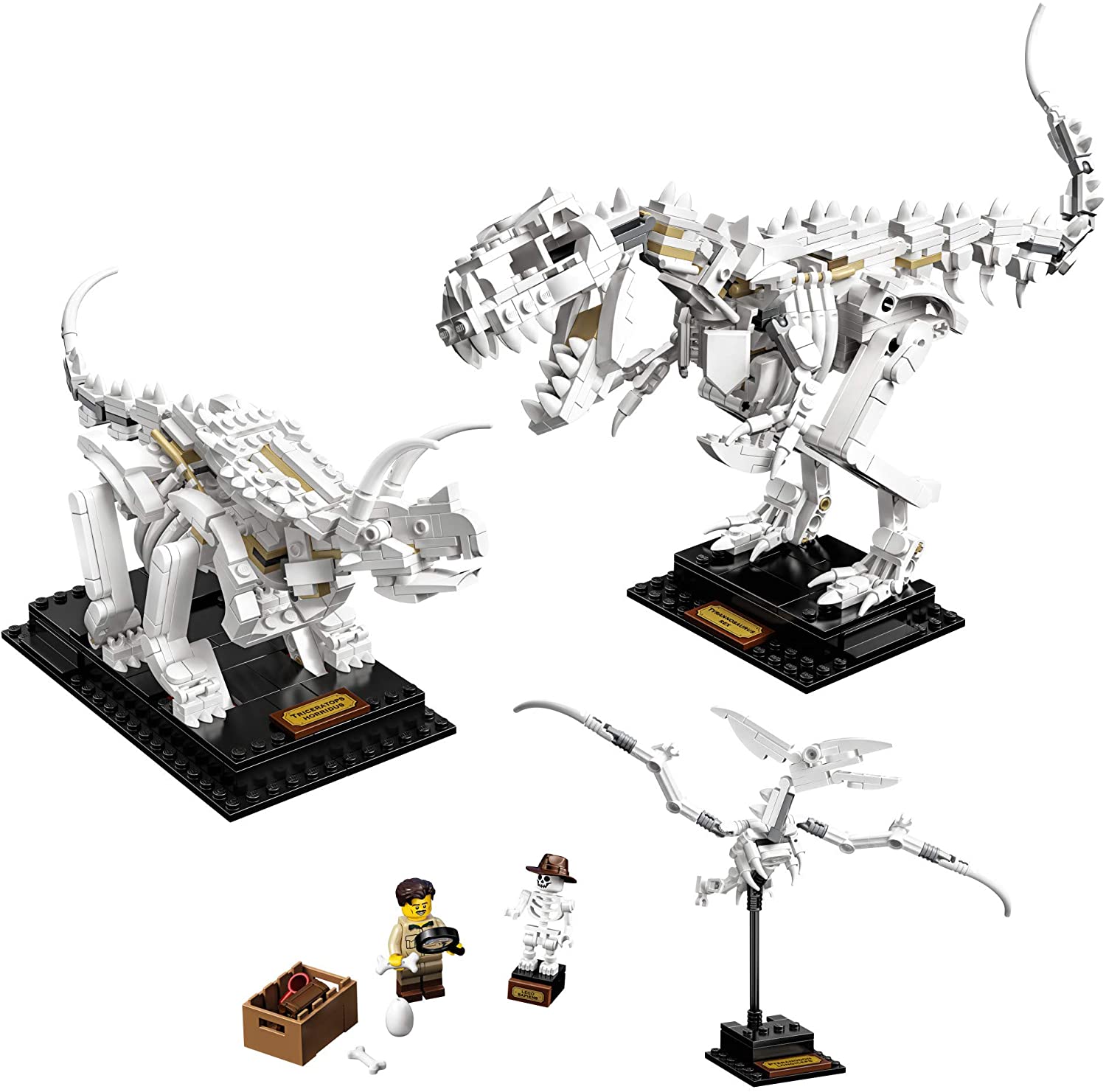 You can construct a display model of the Godzilla skeleton with pieces from the LEGO Ideas Dinosaur Fossils 21320 set. In addition, you can order building instructions for this alternate build that will guide you through the construction process step by step.
The completed model of Godzilla's skeleton stands on a 10 x 12 base, and it measures 14.5 inches long, 10.5 inches tall, and 4.7 inches wide. Its arms, legs, and tail are posable, allowing you to switch between different poses.
SpaceGodzilla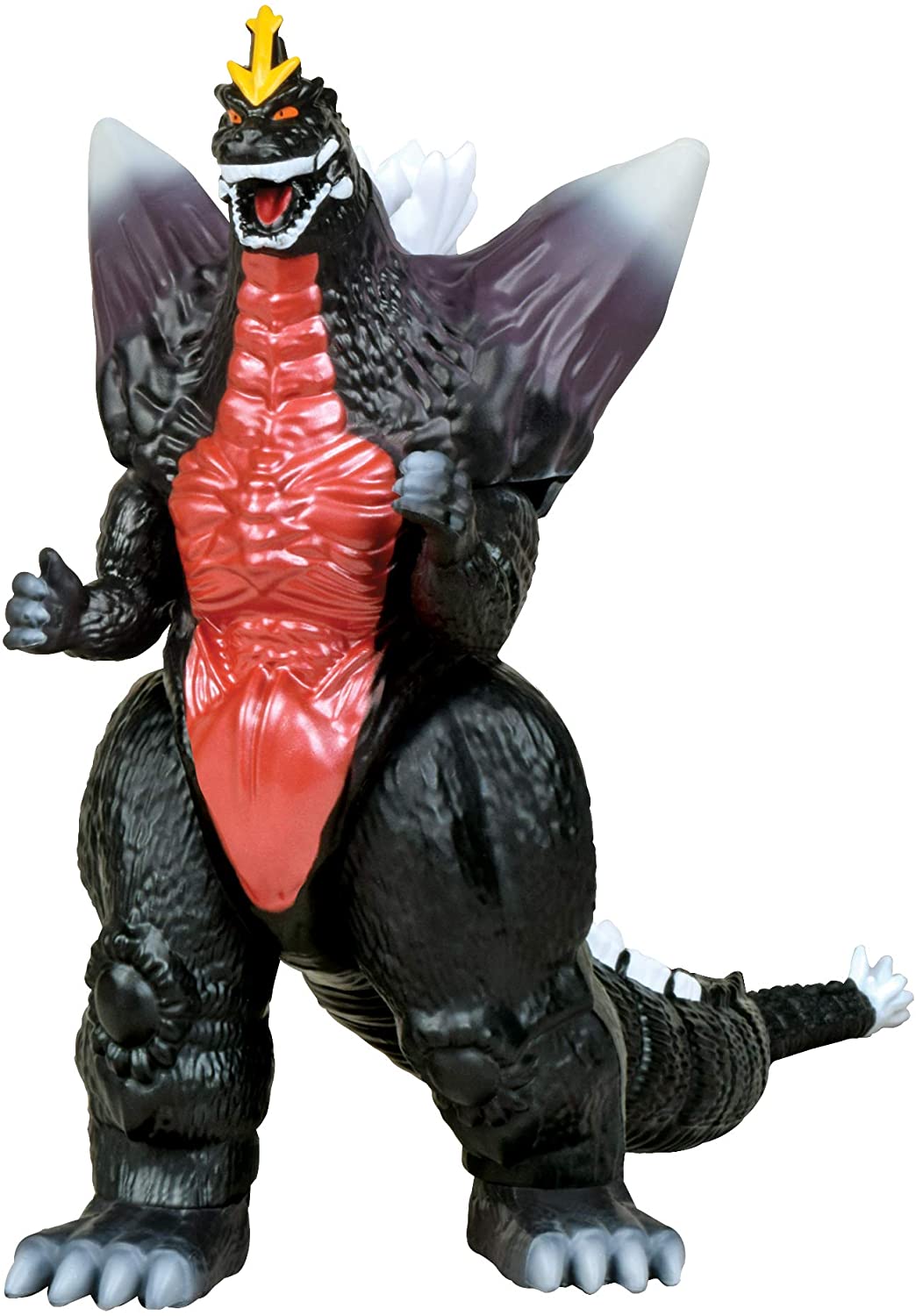 This build involves constructing a 9-inch tall figure of SpaceGodzilla. Despite its relatively small size, the model has more than 2,000 red, blue, yellow, transparent, and gray pieces.
The part list for this build is available on the Rebrickable website, and you should go through it to find out if you have all pieces you need to complete this project.
The construction process can be overwhelming for a novice LEGO builder, and I recommend completing several easier Godzilla builds before you start building a SpaceGodzilla figure.
Does LEGO Make Godzilla Sets?
LEGO has never released a set that featured a buildable Godzilla figure. In addition, there are no indications that the toymaker is preparing a Godzilla set in the future. TOHO's complex licensing process is one of the reasons why LEGO doesn't offer products based on Godzilla movies.
The ideas section of the LEGO website features unique builds designed by fans and has quite a few Godzilla projects, but only a handful of these projects have more than a thousand supporters.
The company only considers releasing ideas with more than 10,000 supporters, so most active LEGO Godzilla projects don't have enough support for potential mass production. Building a custom Godzilla figure is currently the only way to create a display model of this movie monster.
Sets from Architecture and Jurassic World themes contain elements builders can use to complete a LEGO Godzilla build.
See also: The best Marvel LEGO sets
Gathering the Pieces for a LEGO Godzilla Project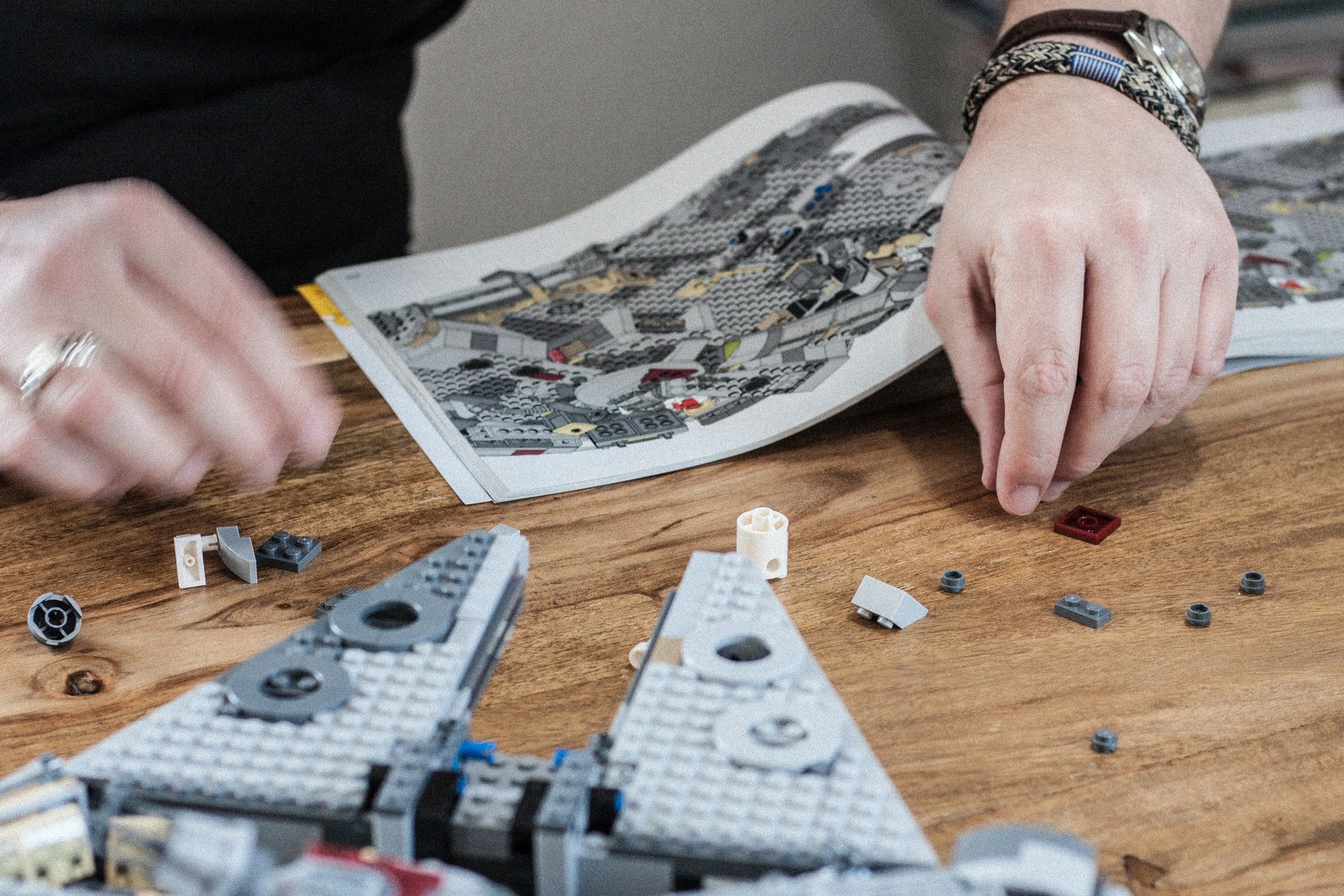 The number of parts you need for a Godzilla build doesn't depend solely on the figure's dimensions since even a 9-inch tall Godzilla model can contain more than 2,000 pieces.
Increasing the model's level of detail or constructing posable jaws and limbs are some of the factors that can inflate the build's piece count. A miniature Godzilla model can be built with fewer than fifty pieces, but these figures barely resemble the famous monster.
Part lists aren't available for all builds, so if you decide to create a model of Godzilla smashing a building, you'll have to look for pieces that fit the segment you're constructing on your own.
I recommend choosing a project like Godzilla Skeleton that allows you to use pieces from an existing LEGO set if you have never attempted to build a custom LEGO Godzilla figure before.
Experienced LEGO builders can benefit from ordering building instructions for large-scale LEGO Godzilla models with more than 4,000 pieces.
See also: LEGO Spinosaurus review
Challenges of LEGO Godzilla Projects
Constructing sets from the Jurassic World theme will give you an insight into the issues you might face while building a LEGO Godzilla figure. Designing and assembling a posable head and limbs is arguably the most challenging part of building a LEGO Godzilla figure.
Fortunately, the toymaker offers a variety of posable figures that can help you find the right solution for the model you're constructing.
The figure's stability and sturdiness are also among the obstacles you'll have to overcome because even toys featured in standard LEGO sets tend to fall apart when meddled with.
Downloading the free LEGO Digital Designer app can help you create a custom Godzilla figure or complete a Godzilla build you stumbled upon online. However, you won't need this software for builds with fewer than 500 pieces.
See also: The best LEGO Black Panther sets
Godzilla Figures Made by Third-party Brands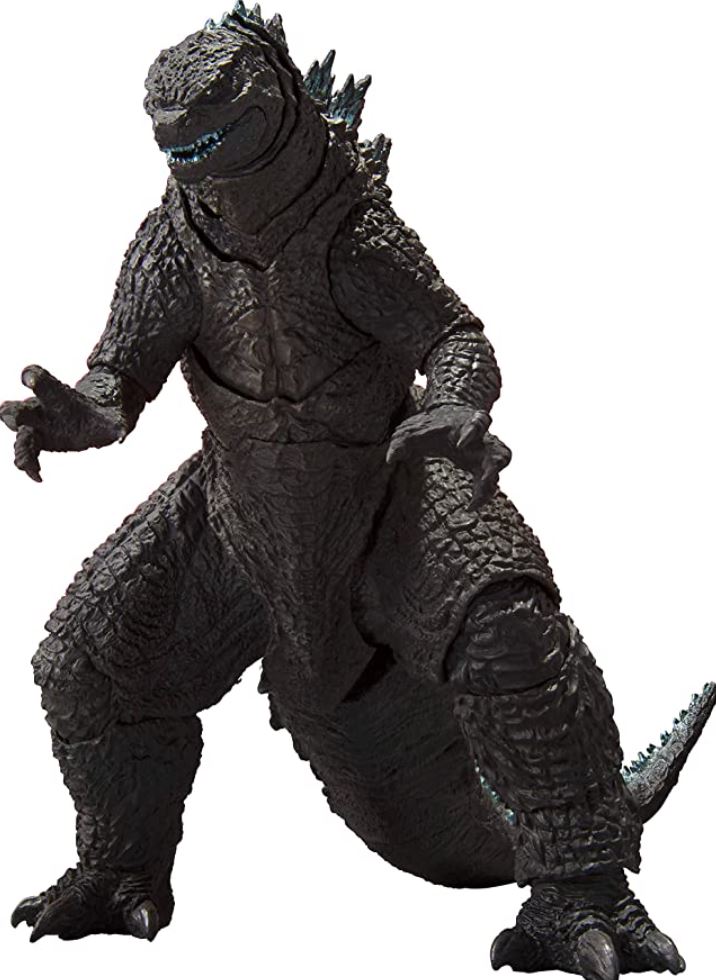 The Godzilla store on Amazon features thousands of products inspired by monsters from this movie franchise, including a broad spectrum of action figures made by brands such as Polar Lights, Diamond Select Toys, Playmates Toys, and Rubie's.
Models like King Ghidorah, Godzilla 1/144 scale model, or Mechagodzilla Vinyl Bust Bank Figure can be an excellent source of inspiration for your next LEGO project. Still, these toys are preassembled, and they won't be of much use if you're trying to figure out how to construct a figure with posable limbs.
King Kong with an axe, Godzilla vs. SpaceGodzilla, or a set with ten Godzilla toys are some of the options you can consider as a substitute for a LEGO Godzilla build.
However, brands that operate under the TOHO license don't produce toys that come with buildings or vehicles, so you won't be able to use their toys to recreate famous scenes from Godzilla movies.
See also: The best LEGO Call of Duty sets
The Cost of a LEGO Godzilla Project
LEGO enthusiasts who already have sizeable collections of LEGO pieces won't have to spend a lot of money on Godzilla build. In some cases, your project's cost might equal the price of a single LEGO set, as you can reconfigure the set's pieces to create a Godzilla model.
Purchasing over 4,000 parts for a custom LEGO Godzilla figure will cost you more than $300, while a smaller build with approximately 1,900 pieces costs around $150. Combining these Godzilla MOC builds with sets from the Architecture theme can increase expenses by an additional $50 to $60.
Moreover, you can spend up to $20 on building instructions for MOC builds available on the Rebrickable website. You can order parts for LEGO Godzilla builds from the Pick-a-Brick webpage on the LEGO website, unless the figure you'd like to construct includes rare or custom pieces.
See also: Critical LEGO pieces guide
The Key Factors to Consider While Choosing a LEGO Godzilla Build
The complexity of the construction process and your LEGO building skills
The number and dimensions of figures and structures you'd like to build
The availability of building instructions and video tutorials for a specific build
The piece count of the Godzilla figure you'd like to build
Don't buy LEGO pieces or building instructions from unreliable sources
Frequently Asked Questions About LEGO Godzilla
Question: Do I need LEGO pieces in a specific color for a custom Godzilla build?
Answer: Depending on the movie, the monster's skin is either dark gray or green, so most bricks for your build should have similar colors.
Question: Can I use the LEGO Creator 3-in-1 Majestic Tiger 31129 set to build a Godzilla figure?
Answer: Yes, you can. The Majestic Tiger 31129 set contains all the pieces you need to build a posable Godzilla figure.
Question: What to use to get the Godzilla figure's scaling right?
Answer: You can use LEGO Microfigures or Minifigures for scaling purposes. Your LEGO Godzilla figure should be tall enough to stomp or bite Microfigures or Minifigures effortlessly.
Question: Are Godzilla action toys produced by other brands expensive?
Answer: Yes, these action figures can be expensive as some models can cost more than $500.
Final Thoughts
Completing a LEGO Godzilla build requires excellent skills, creativity, and attention to detail. However, you don't have to be a seasoned LEGO builder to construct small models of monsters from Godzilla movies.
Some builds can be completed with pieces from standard LEGO sets, so if you own a Majestic Tiger 31129 or LEGO Ideas Dinosaur Fossils 21320 set, you already have everything you need to build a LEGO Godzilla figure.
Moreover, you can combine several sets from the Architecture theme with custom LEGO Godzilla models and recreate famous movie scenes.
Which LEGO Godzilla build do you like the most? Let me know in the comments, or continue reading our guide to the best LEGO Disney sets to learn more about this LEGO theme.
Recommended Reads: