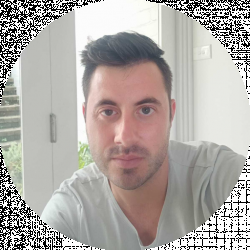 Latest posts by David Borgogni
(see all)
LEGO released more than 700 Star Wars-themed sets and over a thousand mini-figures in the last twenty years. Despite this, finding the best LEGO lightsaber set is surprisingly easy, as there are only a handful of sets focused on the weapons the key characters of Star Wars movies are using.
Lightsabers also appear in sets and building kits that enable you to reenact the scenes from one of the episodes. So, besides building Yoda's or Luke Skywalker's weapon, you can also use these accessories to recreate characters like Obi-Wan Kenobi or Darth Vader.
In this guide to the best LEGO lightsaber sets, I'm going to take you through all the steps you need to take to find the set you want, and I'm going to suggest several products that might be a great fit for your Star Wars-themed LEGO collection.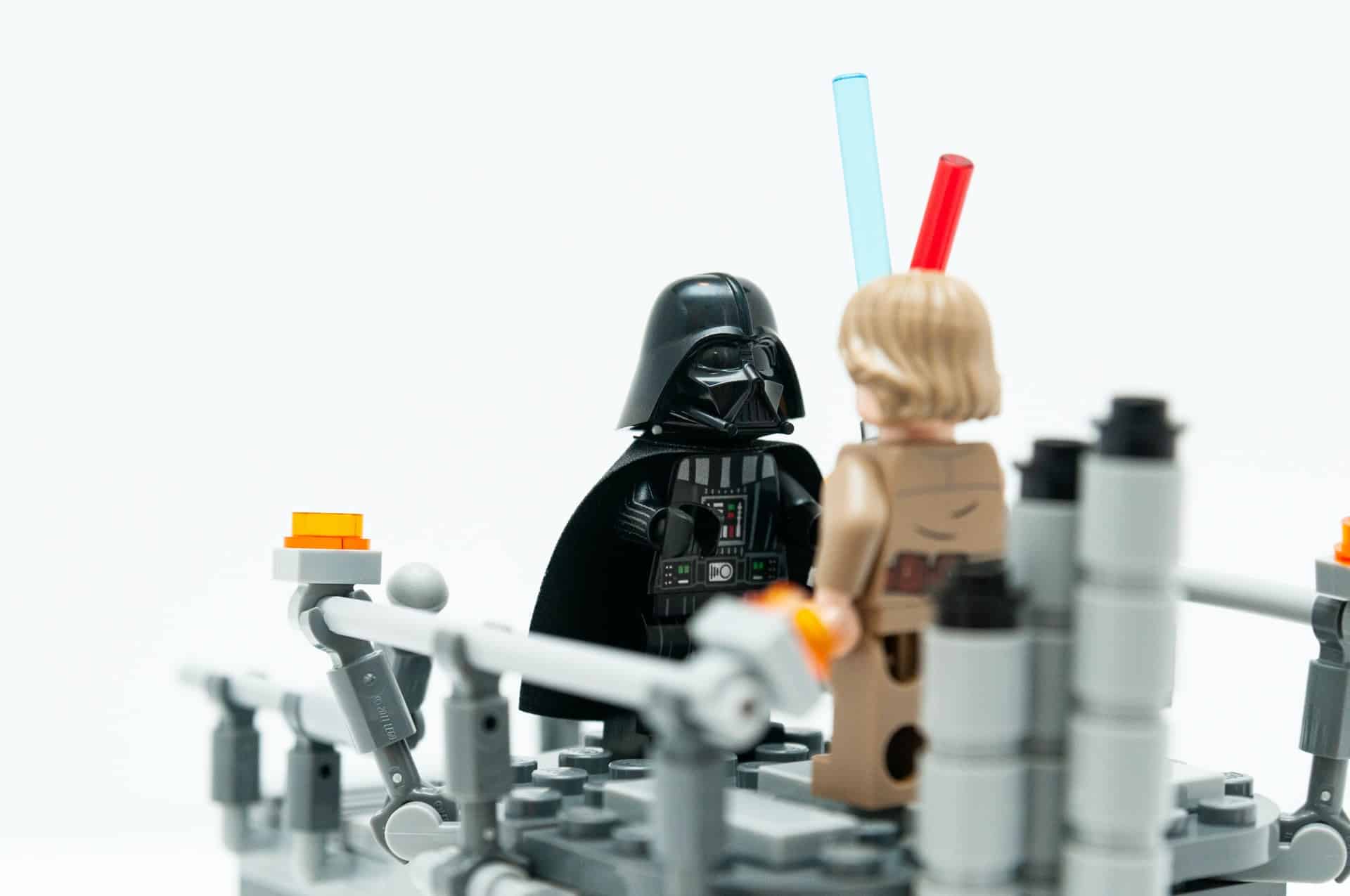 At a Glance – The 5 Best LEGO Lightsaber Sets
Selection Criteria
The lightsaber is arguably the most iconic weapon ever created in cinema because it has captured the imagination of millions of fans. LEGO only offers a handful of sets that recreate the weapons characters in Star Wars are using.
That's why shortlisting the best LEGO lightsaber sets wasn't a complicated task. Nonetheless, I utilized several parameters while trying to decide which sets to include in this article. Let's take a look at the criteria I used to determine which LEGO lightsaber sets are the best:
Intended use – Not all LEGO sets that contain lightsabers serve the same purpose, as some are designed as standalone decorative models while others utilize these elements as accessories. I used this parameter to pinpoint sets you can use in different contexts.
Set's complexity – Some LEGO sets can be notoriously difficult to put together, and lightsaber-themed sets aren't an exception. This criterion has helped me choose sets with different levels of complexity that are aimed at different age groups.
A Brief Introduction to Lightsabers
A lightsaber is a weapon that can cut through virtually anything, but wielding it requires training and skills. Its plasma blade receives power from the kyber crystal that is located in the sword's hilt.
Approximately 16 different versions of the weapon appear in Star Wars movies, including a double-bladed lightsaber and crossguard lightsaber. LEGO currently offers only Joda's and Luke Skywalker's lightsabers as standalone models, while all other versions of this weapon are available as accessories.
Standalone lightsaber sets only recreate the hilt, and they don't have the blade. However, the lightsaber accessories usually have recognizable green or red blades. You should also keep in mind that blade colors indicate their strength or offensive and defensive capabilities.
For instance, a sith figure should have a lightsaber with a red blade, while blades of lightsabers used by Jedis usually have softer colors.
Star Wars LEGO sets
The first Star Wars LEGO set hit the market in 1999, and since then, the company has released more than 700 Star Wars-themed sets and over a thousand mini-figurines. Unfortunately, it is hard to determine how many lightsabers sets LEGO published over the years because the brand doesn't offer any official data.
At the moment, there are only two sets that have a lightsaber as a dominant theme. However, this element appears in numerous LEGO sets based on the Star Wars universe. The size, type, and color of these accessories vary from set to set.
This element appears in at least fifty, and possibly more Star Wars LEGO sets and in most cases, the lightsaber will be green, red, blue, or purple. LEGO stopped producing lightsabers with sliver chrome hilts in 2007 and replaced them with metallic silver models.
Dull-chrome silver, white, gray, and golden color variations of this accessory are also available. Lightsabers appear in the following sets: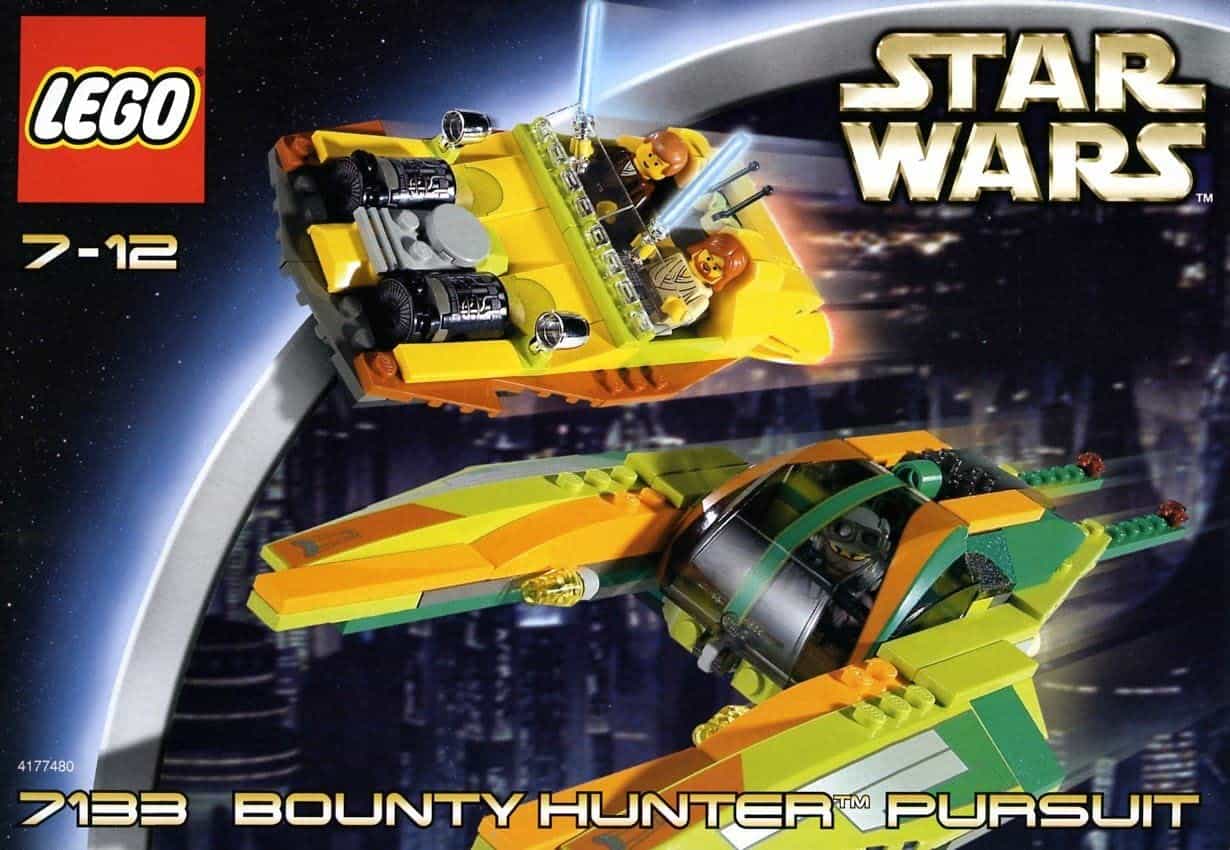 Types of LEGO lightsaber sets
Learning to differentiate between different types of LEGO lightsaber sets won't take you a lot of time, even if you're unfamiliar with LEGO's Star Wars-themed sets.
This weapon can be either a standalone model or an accessory in a set based on the character or some other element from the Star Wars movies.
Standalone LEGO lightsaber sets – LEGO currently offers only two standalone lightsaber sets, and you can choose between Luke Skywalker's and Yoda's lightsabers. Both models recreate the hilt, and they don't have the blade.
Lightsaber accessories – Numerous Star Wars sets include lightsabers as accessories. They're designed to fit the mini-figurines included in a set. Some LEGO's lightsaber elements can have a glowing blade.
Lightsaber replacement parts – Lightsaber accessories are often included in LEGO's weapons packs that feature a variety of weapons from the Star Wars universe.
Custom-Made LEGO Lightsabers
Aside from the Yoda and Luke Skywalker lightsaber sets, all other lightsabers LEGO offers don't have realistic sizes. That's why fans often choose to build the hilts of these iconic weapons on their own because LEGO produces all parts they need to build the Darth Maul's or Dart Vader's lightsaber.
Part lists and building instructions for these lightsabers can be easily found online, but they might not be available for free. Also, you should keep in mind that you're going to need over two hundred LEGO pieces to build a model of the Darth Vader's lightsaber.
Finding all of the LEGO elements necessary to build different types of lightsabers can be difficult, and you need to go through the model's part list before you decide to build it.
The Most Important Factors to Consider While Choosing a LEGO Lightsaber Sets
Finding the LEGO lightsaber set you like doesn't take a lot of effort, but you still need to consider a variety of factors before you decide which model is the right choice for you.
Moreover, you won't have a ton of options at your disposal if you're looking for a set dedicated exclusively to lightsabers because the brand mostly treats this element as an accessory.
Hence, most sets that include lightsabers are either centered around a movie character or some other theme from Star Wars movies. I have shortlisted several aspects that can assist you in your search for a perfect LEGO lightsaber set, so let's take a look at them.
Star Wars Character
Obi van Kenobi, Kylo Ren, Mace Windu, or Count Doku are some of the Star Wars characters who used lightsabers in different episodes. Each of these characters has a different lightsaber since Count Doku's lightsaber has a curved hilt, while Kylo Ren uses a crossguard lightsaber.
Sadly, these weapons aren't available as independent LEGO sets, but you can still get a replica of Yoda's or Luke Skywalker's lightsaber. That's why choosing a specific character can make it easier to find the lightsaber set you're searching for.
In addition, LEGO offers a variety of Star Wars character figure sets that come with matching lightsabers.
Lightsaber Models vs. Accessories
Just two LEGO sets include replicas of lightsabers used in the movies, and neither of them features a blade. Instead, these sets allow you to recreate hilts of lightsabers, that look as if the weapon isn't in use and place them on a display stand.
LEGO's selection of lightsaber accessories is much more versatile, as you can choose from hundreds of parts that come in a broad range of sizes and colors. Some lightsabers even have LED blades, but these parts are usually designed for Star Wars-themed mini-figures.
Set Size
The number of pieces a set features can reveal how difficult it is to put the set together. Sets based on Luke Skywalker's and Yoda's lightsabers have more than a hundred pieces, while sets that only include a lightsaber as an accessory often have fewer elements.
Besides the number of individual pieces, a set contains, you should also pay attention to the model's dimensions. Some sets that include lightsabers are miniature, and they only contain accessories you can use with mini-figure Star Wars characters.
Is the Product Retired?
LEGO retires a certain number of sets every year, as most sets are only available for 18 months. By the end of this year, the following sets will no longer be available:
Keep in mind that this list isn't conclusive as LEGO announced their plan to withdraw more than 20 Star Wars-themed sets from the market. Although none of the brand's lightsaber sets are scheduled to be retired, some sets that are no longer in production contain lightsaber elements.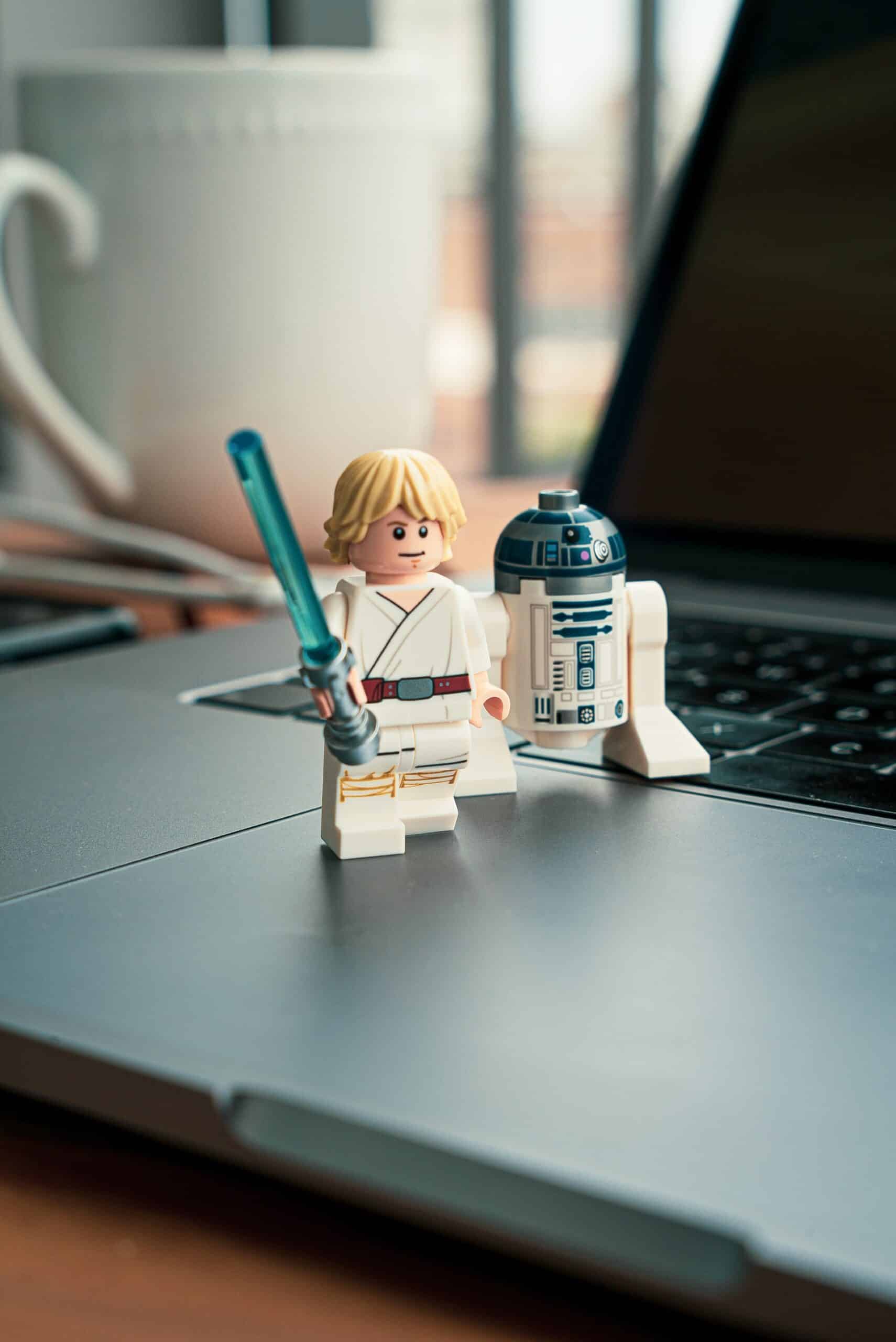 Price considerations
A lightsaber set can cost between $5 and $300 depending on their type and the number of pieces they contain. Standalone lightsaber sets are considerably more expensive than mini-figure sets based on Star Wars characters.
Sets that contain replacement parts for lightsaber accessories are the least expensive option you have, but they're only useful if you already own the mini-figures they're compatible with.
The Advantages of LEGO Lightsaber Sets
Multiple options available
You can use LEGO lightsaber sets to build an army of Jedis armed with miniature lightsabers or a shrine dedicated to Joda. LEGO offers a variety of sets that can meet the needs of Star Wars fans regardless of how old they are.
Detailed building instructions
LEGO offers building instructions for each of its lightsaber sets. So, you just have to follow the instructions to make the model you selected.
Some LEGO lightsaber sets are collectible
The value of LEGO sets often skyrockets after they're retired. Several LEGO lightsaber sets are labeled as collectible, which means that their price is going to increase several times once they're withdrawn from the market.
The Disadvantages of Lightsaber LEGO sets
Lightsaber replicas aren't available for all Star Wars characters
Finding a replica of the lightsaber your favorite Star Wars character is using isn't easy. At the moment, building a custom-made model of a lightsaber is your best option if you're not interested in Yoda's or Luke Skywalker's lightsabers.
Top 5 Lightsaber LEGO sets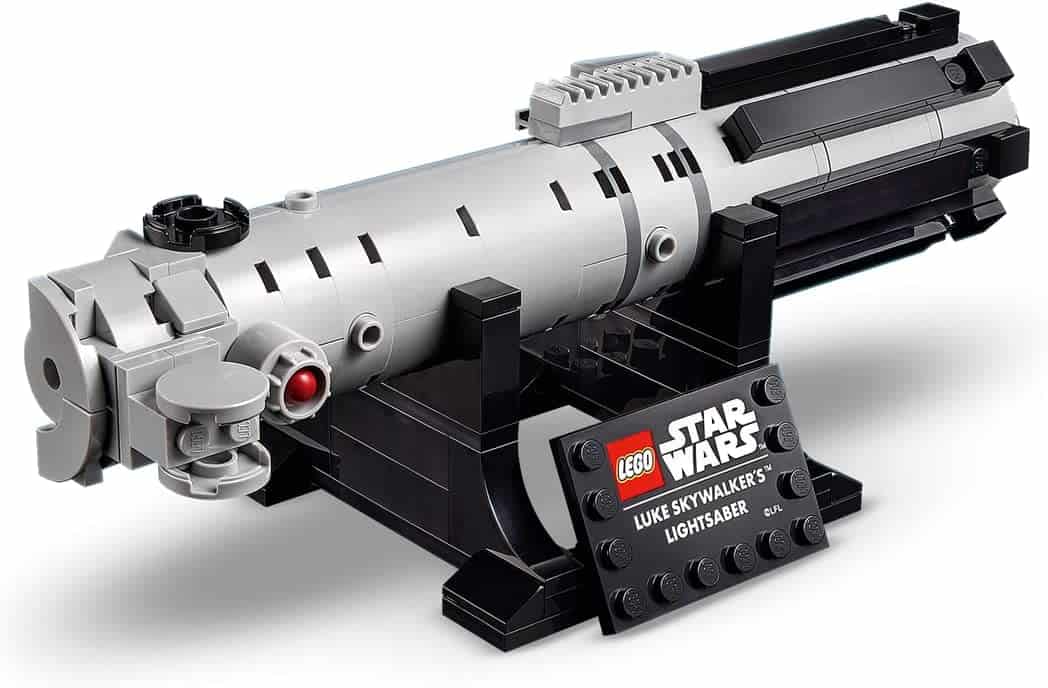 Luke Skywalker's Lightsaber building set is a recent addition to LEGO's Star Wars product line. The set was released in November 2021 and will remain available for at least a year and a half.
The model of the lightsaber only features a hilt mounted on display, and the kit doesn't include a blade. The display stand has a nameplate, which indicates that the lightsaber belongs to Luke Skywalker.
This set contains 173 pieces, and it comes with step-by-step building instructions that make the process of assembling the lightsaber quick and easy.
Pros
Beautiful design
Straightforward assembly process
Fosters team-building skills
Excellent birthday or holiday present
Cons
Not budget-friendly
Not suitable for children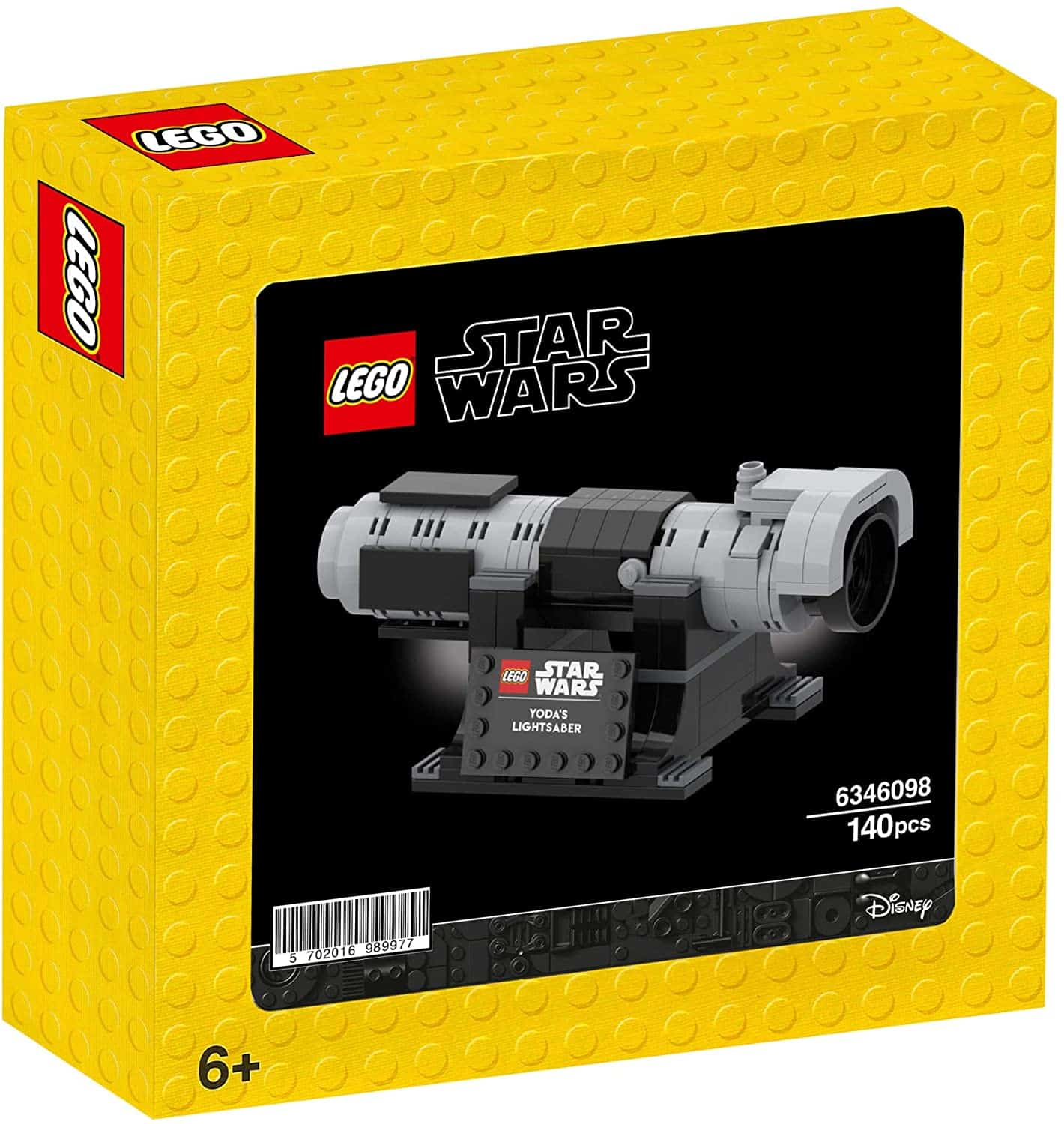 A decorative LEGO set, like the Yoda's Lightsaber, can be a great addition to your child's room or any other space in your home where you can keep LEGO collectibles. This set is aimed at children or adult Star War fans, and the assembly process is so easy that a five-year-old can complete it.
The Yoda's Lightsaber set has 140 pieces, but despite a relatively high number of elements, the model occupies a minimum amount of space. Like Luke Skywalker's lightsaber, this set features a display stand equipped with a nameplate that indicates that the lightsaber belongs to Yoda.
Pros
Lightweight and compact
Realistic replica of Yoda's lightsaber
Suitable for children and adults
A collector's item
Cons
The set may not be available for long
Finding replacement parts might be difficult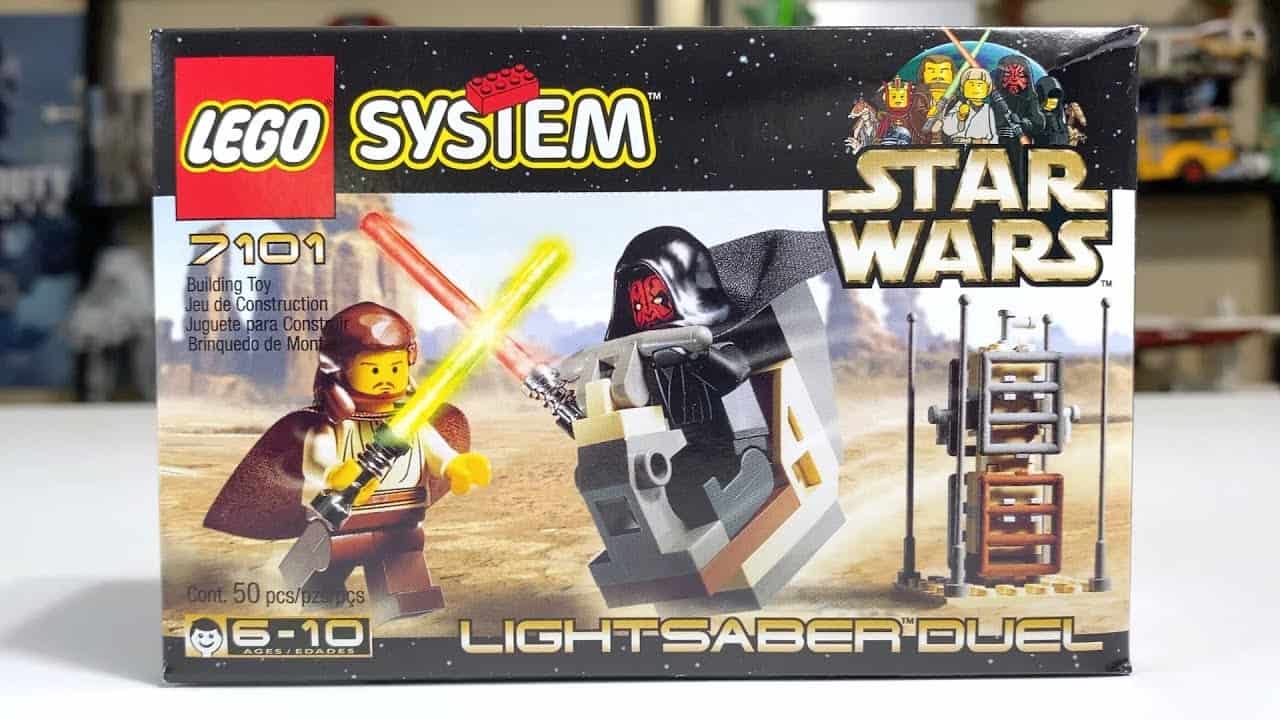 Even two decades after its initial release, the LEGO Lightsaber Duel set is still one of the best lightsaber sets LEGO has to offer. This was one of the first Star Wars sets ever, and it is based on the theme from Star Wars Episode 1 – The Phantom of Menace.
It features Darth Maul and Qui-Gon Jinn characters and compatible lightsabers. The set has just 52 pieces, so putting it together won't take too much of your time. However, finding replacement parts for the Lightsaber Duel set can be challenging.
Pros
Iconic LEGO Star Wars set
Affordable price
The set comes with two mini-figures
Compact dimensions
Cons
Finding an unused version of this set can be difficult
Lightsaber design is overwhelming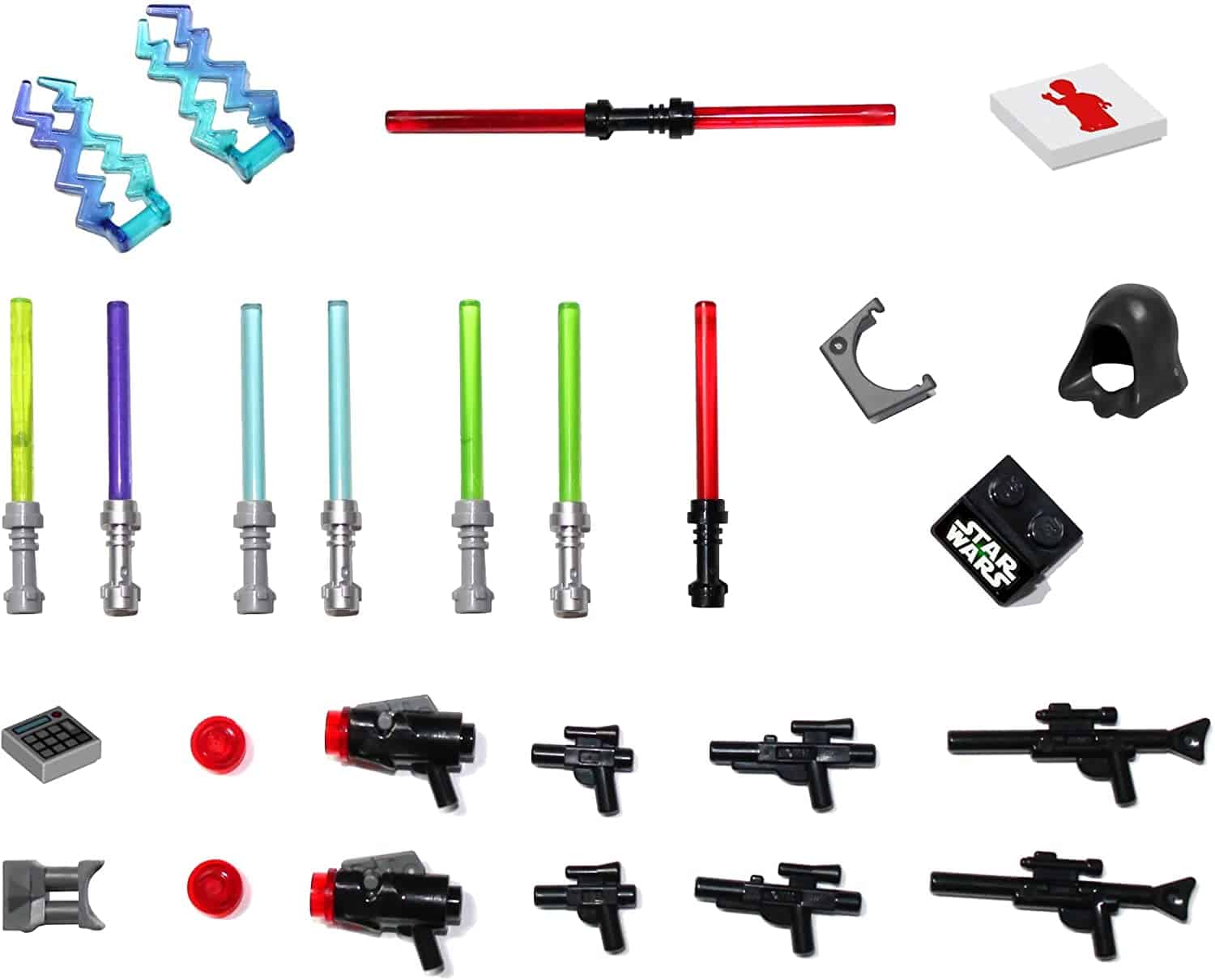 Recreating epic battles between stormtroopers and Jedis will be much easier if you decide to get the LEGO Star Wars Accessory and Weapons Pack. The set contains six lightsabers with silver hilts and purple, green, red, and light blue blades, as well a single piece with a black hilt and a double-bladed lightsaber.
In addition, this accessory pack features eight blasters, a pair of space binoculars, a black hood, and two lightning bolts. The pieces are compatible with most LEGO Star Wars sets, and you can use them to equip the mini figures with suitable weapons.
Pros
Versatile selection of Star Wars-themed parts
It contains several lightsaber types
No assembly required
 Compatible with multiple sets
Cons
It doesn't contain mini figures
Not suitable for children under the age of five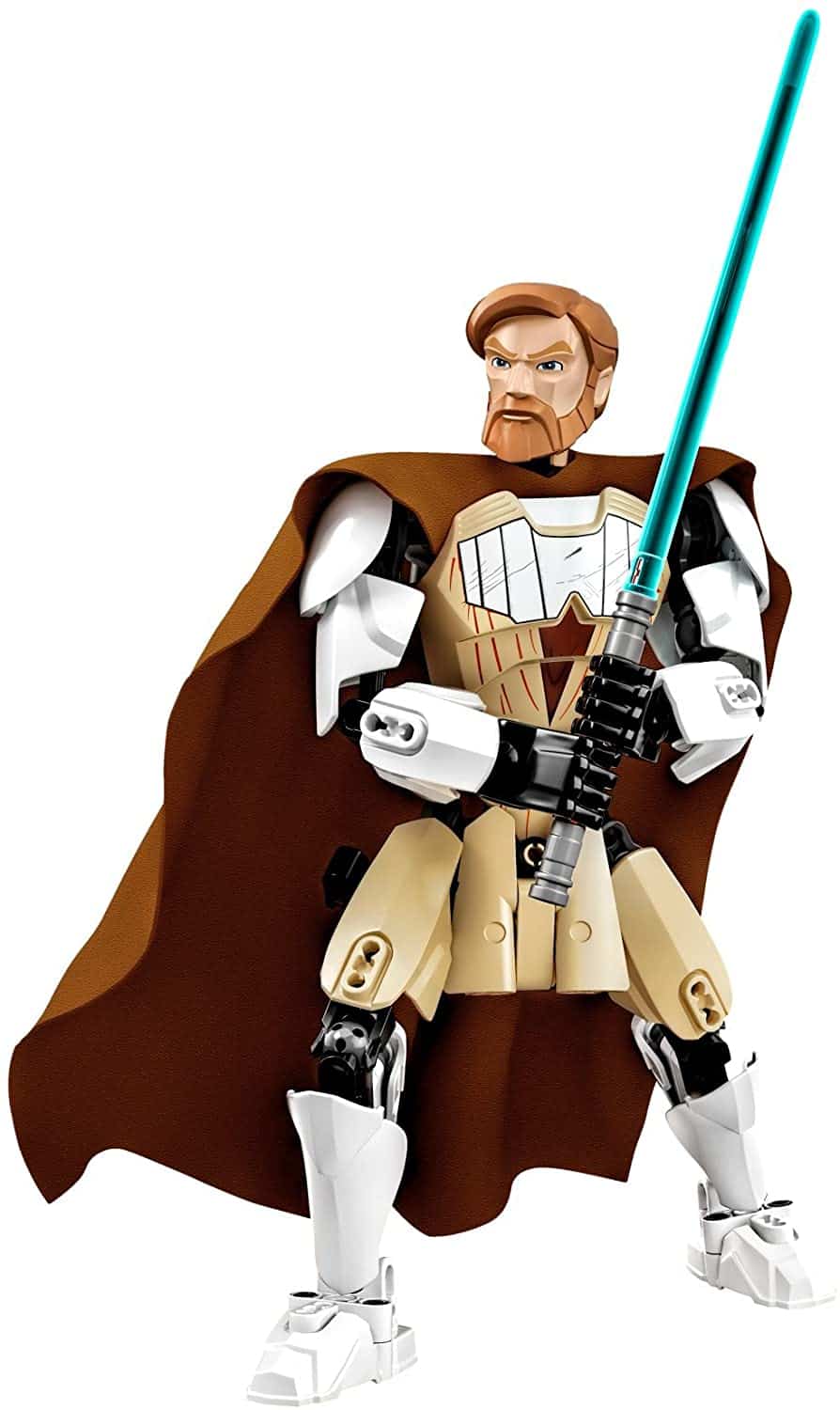 You should consider getting the Obi-Wan Kenobi Building Kit if you're looking for a set that will enable you to recreate the scenes from the original or prequel Star Wars trilogies.
Moreover, you can pair this kit with the General Grievous building kit to recreate the iconic scene from Episode III: Revenge of the Sith. The Obi-Wan Kenobi kit contains a fully assembled 9-inch tall figure of this character and a buildable blue lightsaber with interchangeable hilts.
The figure's limbs are fully adjustable, and you can place them in any position you like.
Pros
Action play toy
Built from sturdy materials
Straightforward assembly process
Kit contains two lightsaber hilts
Cons
This product was retired
Aimed only at children
Frequently Asked Questions about LEGO Lightsaber Sets
Question: Do LEGO lightsaber sets have glowing blades?
Answer: Just four LEGO sets containing lightsabers feature versions of these parts with glowing blades.
Question: Can I buy a retired LEGO lightsaber set?
Answer: You can, but not directly from LEGO or LEGO authorized distributors. Also, finding new retired LEGO lightsaber sets can be difficult.
Question: Are LEGO lightsaber sets collectible?
Answer: Yes, some of LEGO's lightsaber sets are collector's items. As a result, their price can be several times larger than their original value, especially if they're no longer in production.
Question: Does LEGO release new lightsaber sets?
Answer: Yes, the brand frequently adds to its collection of Star Wars-themed sets, but it is currently unclear when new sets are going to hit the market.
My Verdict: How to Choose the Best LEGO Lightsaber Set?
It's been more than two decades since LEGO obtained the licensed theme for Star Wars from Lucas Films. Sets that depict scenes and characters from these iconic movies are among LEGO's best-selling products, and they remain in high demand even after they're retired.
LEGO offers just a couple of sets that focus entirely on lightsabers the key characters in Star Wars movies are using. However, these weapons appear in numerous Star Wars-themed sets, and you can even purchase them as accessories.
I recommend getting the Luke Skywalker's Lightsaber building set or the Yoda's Lightsaber if you're searching for a standalone set that lets you recreate the weapon your favorite Star Wars character is using.
The LEGO Star Wars Accessory and Weapons Pack can be useful if you want to reenact battles from some of Star Wars episodes. Which LEGO lightsaber set are you going to choose? Leave a comment and let me know.