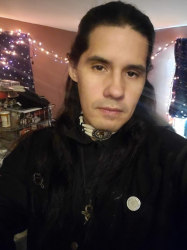 Latest posts by Logan Boese
(see all)
The 70s were an exciting time.
I assume. I wasn't actually there and lack the magical ability to see the past. (Beyond having the same capacity with Google that most of us do.)
However, my mother was there during this time and was also a LEGO fan. Fortunately for me, she was also a massive hoarder, and when she was reasonably confident that I wouldn't eat them, she passed her collection of old LEGO bricks and sets to me.
The boxes were mostly destroyed and replaced by various plastic containers. However, my mother had kept many of the front pieces on the front, so I usually had a good idea of what I was playing with. Keep reading this Best 70s LEGO Sets guide to relive the nostalgia!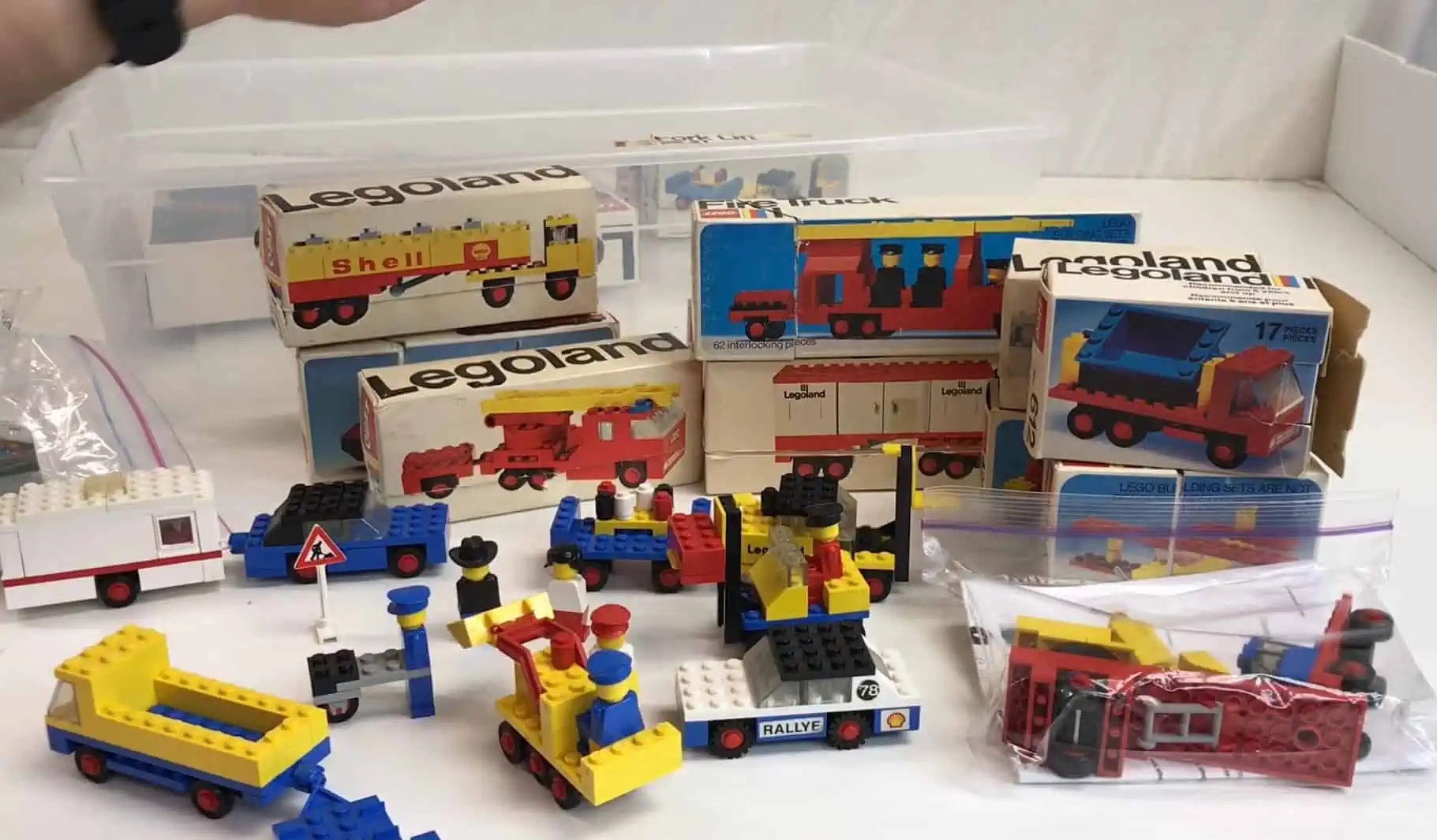 Criteria
So what makes something a good LEGO set in the 1970s? In my book, it comes down to about three things:
Value: I may have been too young to buy these or even exist, but I still appreciate a bargain. If a set has more bricks for the price, it will probably get placed higher.
Creativity: LEGO is supposed to bring out a person's inner creativity. If a set has more creative thought put into it, then it's going to get rated higher.
Versatility: In that same vein, if a set includes more bricks to help create more things than just the items intended in the collection, it will get a much higher rating.
Bottom Line Up Front: The LEGO Castle was released as one of the first sets that included what we now know as the classic LEGO Minifigs. It was also a fantastic complex build with many pieces for a reasonable price. Also: it was a castle, and I love that.
Without further ado, I'd like to get this train rolling with, appropriately enough: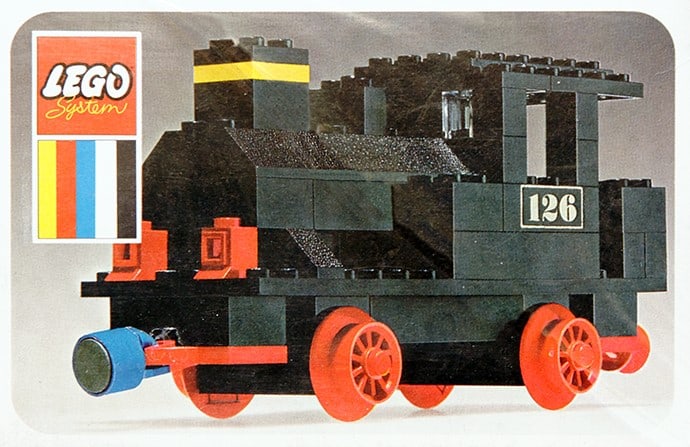 Year Released: 1970
Pieces Included: 60
Theme: None
Rough Skill Level: Beginner
This is a straightforward red and black train that gets pushed by hand. I enjoyed hours of fun with this bad boy. It was one of the first LEGO sets I ever had that ACTUALLY Had wheels. That absolutely blew my mind as a child. I didn't have to just build square "wheels" or octagonal shapes that vaguely resembled wheels with the standard bricks. This set had actual wheels that were actually round and had existing axles.
It was amazing.
If there are any negatives to this set, it's only that there are more impressive designs later.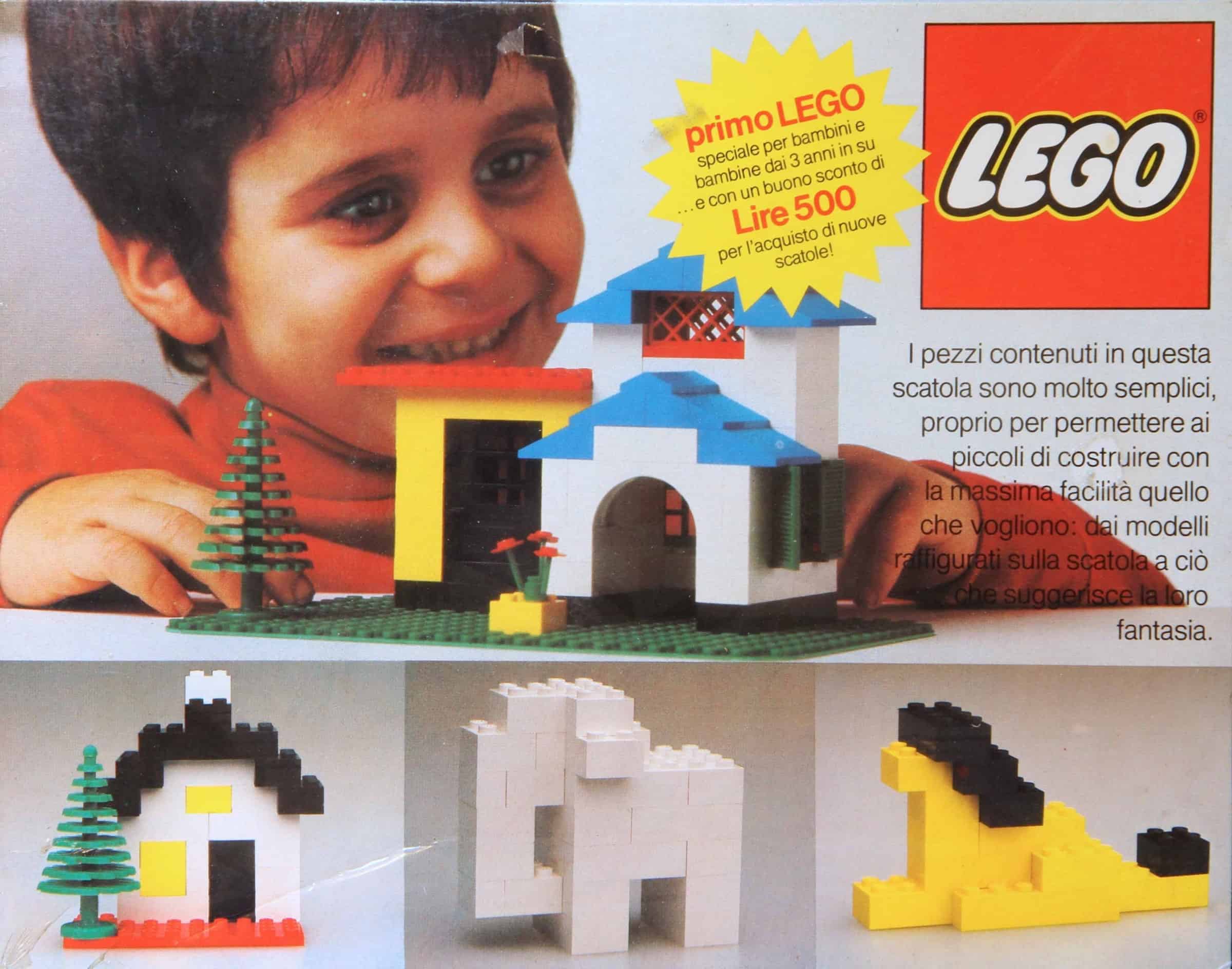 Year Released: 1977
Pieces Included: 91
Theme: None
Rough Skill Level: Beginner
This is a beautiful little set. It's small and full of simple, uncomplicated bricks that can be used to make all manner of designs. It proves the old saying, "Big things come in small packages."
These 91 Bricks can be combined in almost limitless ways. (Well, it can be combined 91 to the 91st power ways, but I'm not good enough at math to figure that out, so we'll go with limitless). The only limit is the imagination of the user. Given that it was designed for small children, there's not much limit involved.
It's the perfect example of a child's first actual LEGO set.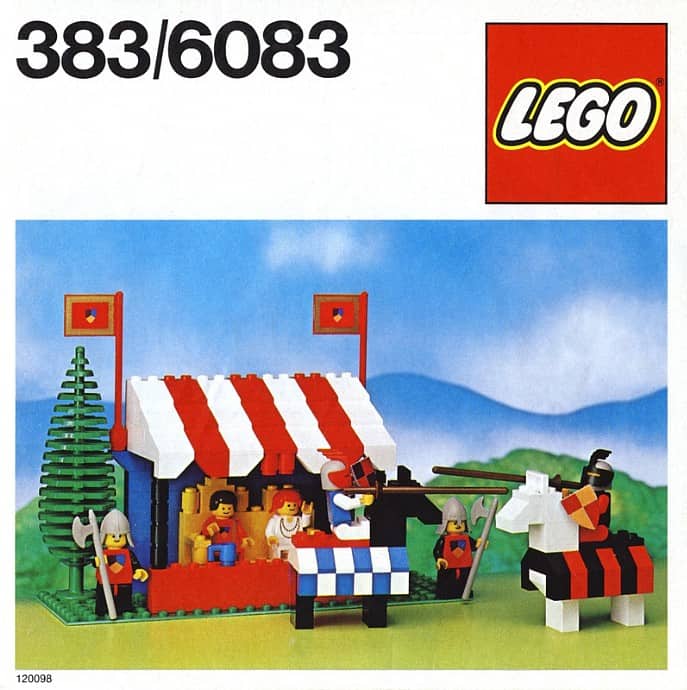 Year Released: 1979
Pieces Included: 210
Theme: Castle
Rough Skill Level: Beginner
I absolutely love the European Medieval period! Castles, Dragons, and Wizards were all part of my earliest fantasies and stories.
This is one of the earliest sets released in the Castle Theme. (It's the third, actually.) It predates LEGO horse minifigs by far enough that it includes bricks and instructions to create horses made from more common LEGO bricks. The horse builds are complex enough that they have barding and tabards for the horse.
It's also one of the earliest sets to include regular bricks and the same kind of LEGO minifigs that we're still familiar with today.
Apparently, when my mother was given this set brand new, she'd try to reenact the joust that killed King Henry II, whereas I would later use this set, with a few other pieces, to try and recreate the tournament scene from the Disney version of Robin Hood. I wasn't the most creative child, but we all have our moments.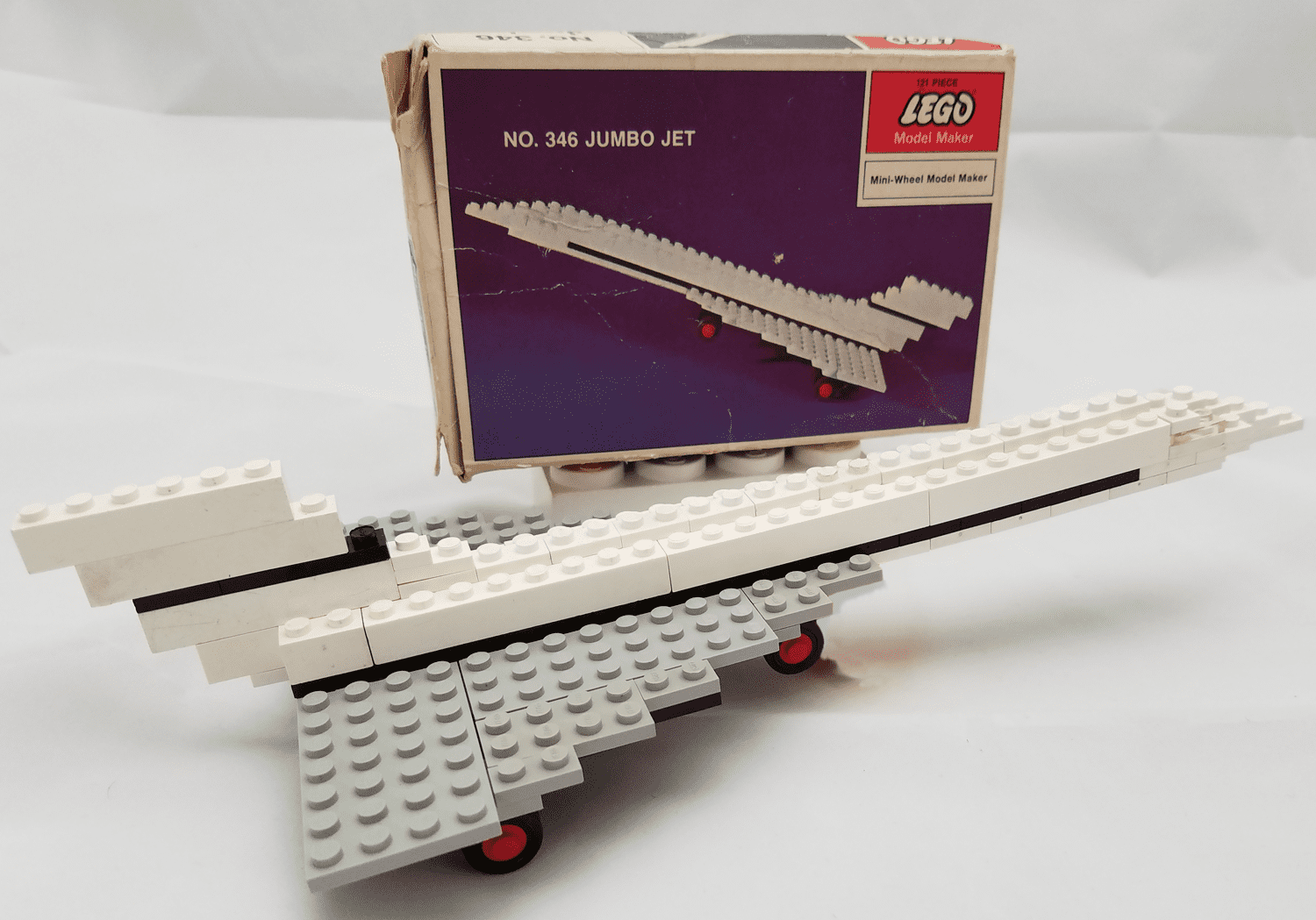 Year Released: 1970
Pieces Included: 121
Theme: Model Maker
Rough Skill Level: Beginner
The Model Maker line was designed to recreate more common items within the world rather than fantastical things from fantasy or history. This one represents a Jumbo Jet from the 70s. It's a big design, all put together.
It's a straightforward design, mostly made of white, black, and grey bricks. The most exciting thing about it is the black and red wheels that make up the gears. So, why does it make the list if it's so… comparatively dull?
Frankly, because I think it looks REALLY Cool.
The design is straightforward, but it's a very solidly built design. It's essentially a toy jet that you put together. Except it's better because when you're tired of having a plane, you can break it down and use the standard colored bricks to make something more incredible.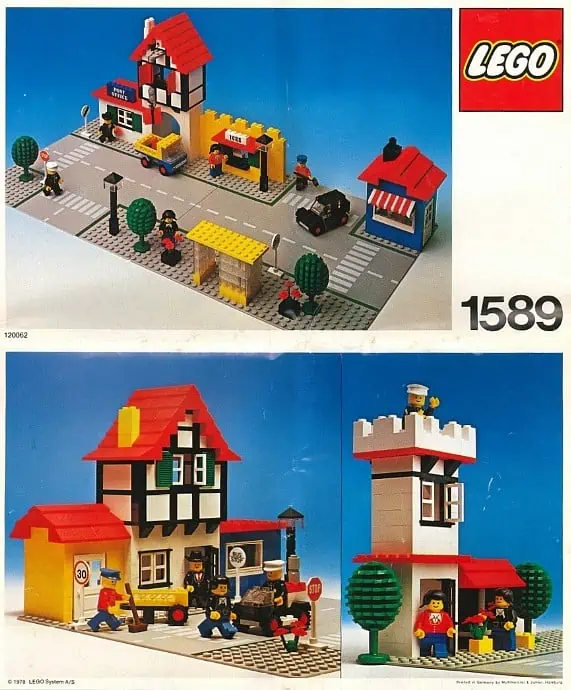 Year Released: 1978
Pieces Included: 458
Theme: Town
Rough Skill Level: Moderate
This is an early entry into the town set, containing some of the earliest minifigs (although not THE earliest, we're not there yet). It's a happy little LEGO town full of happy little LEGO minifigs.
There's a majority of white bricks and several multicolored bricks suitable for use in roofs, window boxes, and other little adornments.
This town set isn't the first in the Town theme. There were other things before it that would go in a town, including fire stations, police officers, hospitals, and gas stations. However, this is the first one that focused on the concept of a town itself rather than a part of a town. This could be considered the centerpiece of any delightful town set in many ways.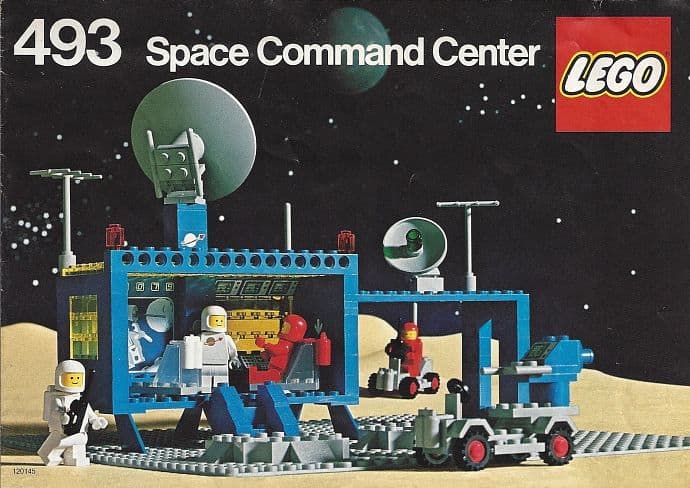 Year Released: 1979
Pieces Included: 186
Theme: Space
Rough Skill Level: Moderate
This wasn't LEGO's first space-themed set, nor was it the first in the theme labeled Space. However, this one is special because it included 4 of the earliest minifigs. It also had a majority of a particular shade of blue bricks that only appeared in a few sets.
It also may have included the first appearance of the transparent green bricks and the red transparent cylinder pieces.
I often used the cylinder pieces as tiny representations of people for builds I couldn't make large enough to fit actual minifigs. The red ones from this set were superheroes, robots, or ghosts, depending on what I was trying to make.
Year Released: 1973
Pieces Included: 31
Theme: None
Rough Skill Level: Beginner
Behold one of LEGO's earliest attempts at adding motorized vehicles to their sets. This 4.5-volt motor required C batteries to work; honestly, by the time I got it, it was only half-worked.
According to my mother, however, it only ever half-worked.
Sparking imagination is one of the primary goals of the LEGO building systems, and this did it as much as anything could have. However, while it never really worked like it was supposed to. It did inspire me to keep building more and more complicated things.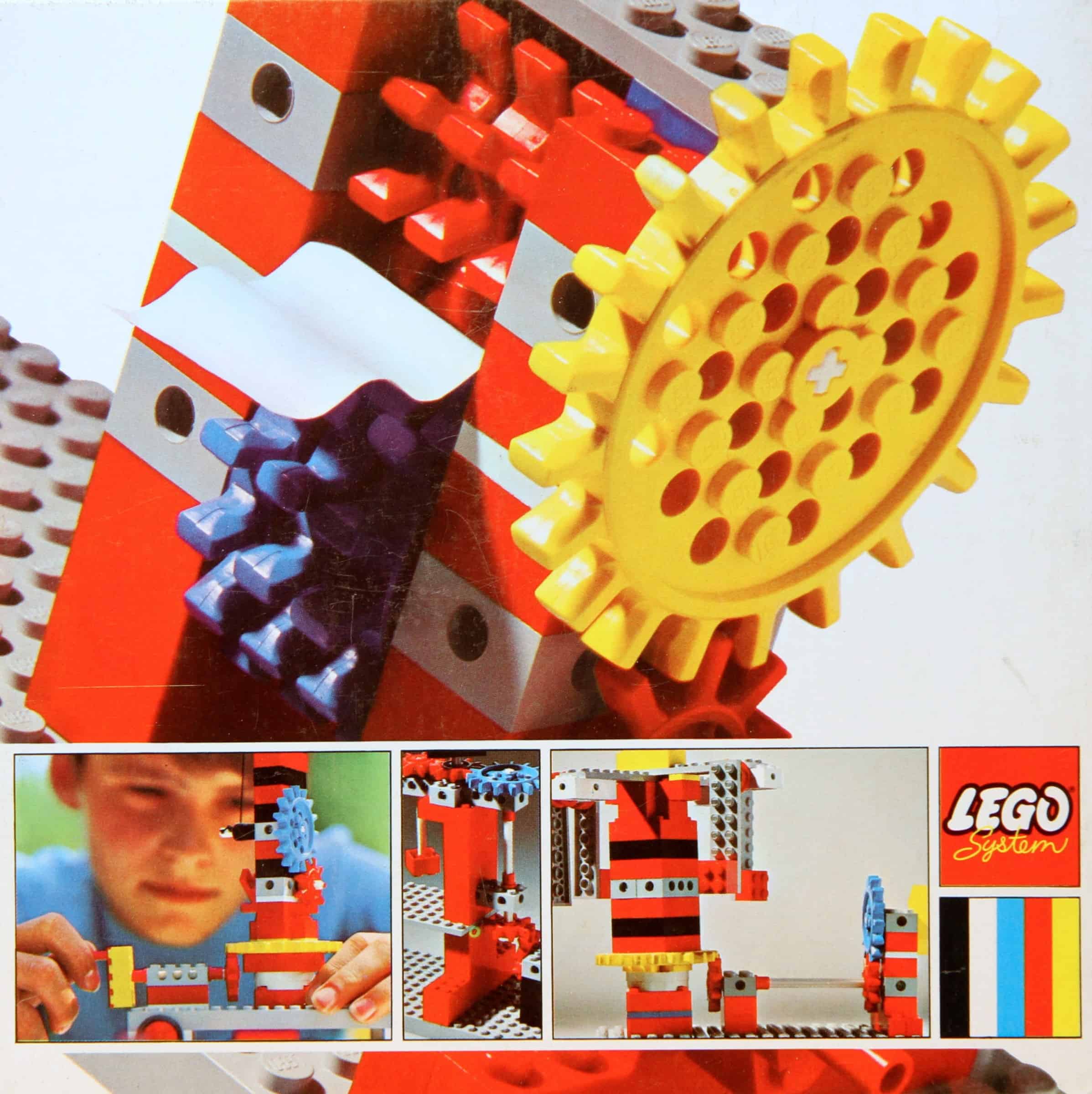 Year Released: 1970
Pieces Included: 115
Theme: None
Rough Skill Level: Moderate
These are some things that motor inspired me to build with next. Technically, there was a motorized version. However, I never had that, and I was grateful, given how frustrated the motor above made me.
I used this to play with gears and build reasonably complex LEGO creations. They boiled down to loose elevators and wobbly horizontal elevators, mostly. However, they were more complex than most other LEGO builds I made, and I was absolutely fascinated by the idea that I could rotate a bottom gear and then watch the top gear move without ever having touched it.
It showed me the fundamental idea of how mechanized devices worked. It demonstrated the interconnectivity necessary in complex systems and helped me think critically about how things worked.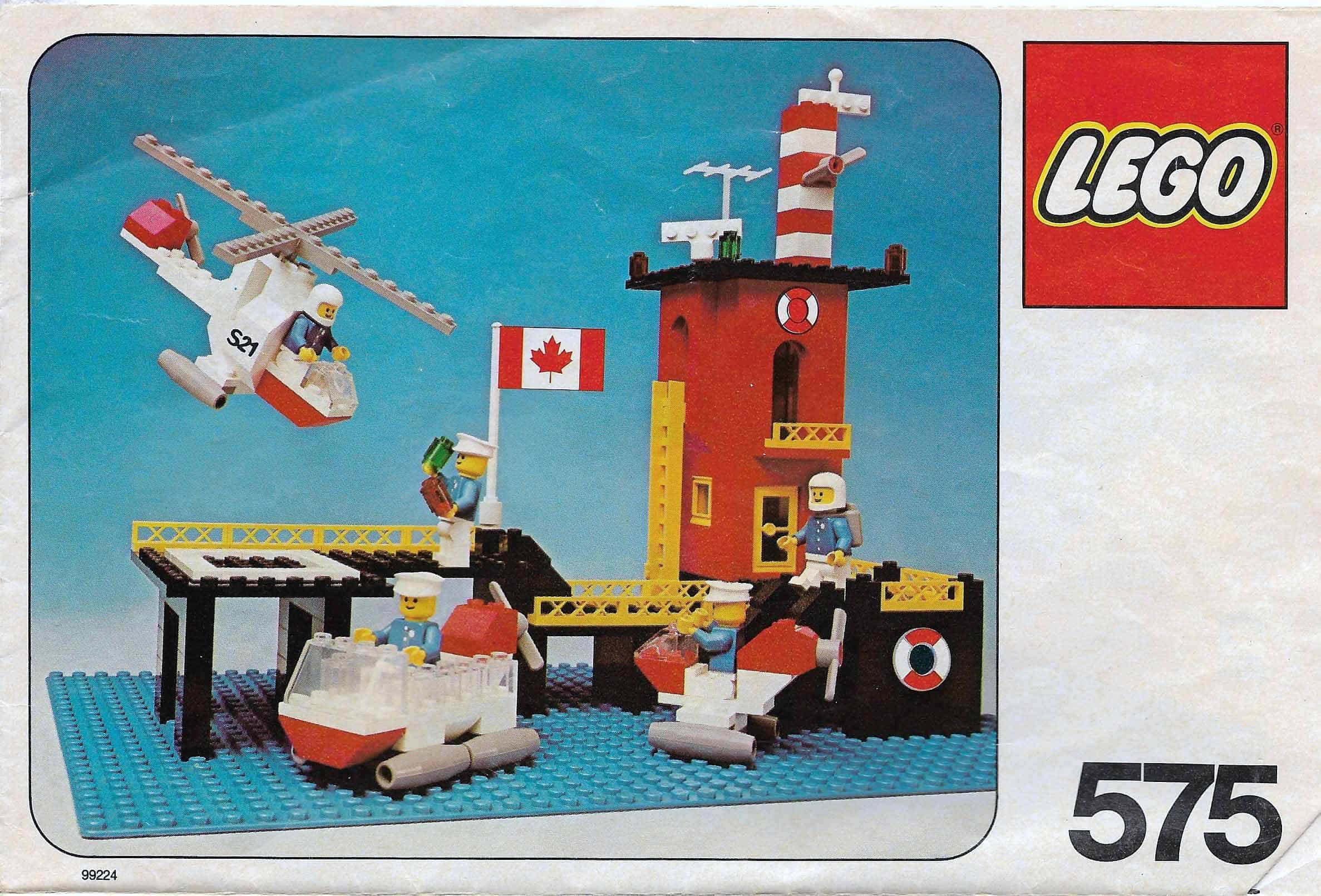 Year Released: 1978
Pieces Included: 284
Theme: Town
Rough Skill Level: Moderate
This is an updated version of an earlier release. It's very similar. In fact, it's almost exactly the same.
The differences are that the figures in this version were updated to be the ones they had released in the interim. Specifically, the ones that are still used, even today.
The other difference is that there were two versions of this released. One of them was an American Version, while the other one was this one, a Canadian Version. They might look identical to the untrained eye. However, there were some crucial differences between the two: Namely, the flags are different, and the emblems on the helicopter are other.
Also, this one was a little cheaper at a store in the seventies, so it ended up being the version Mom got and the one that was eventually handed down to me.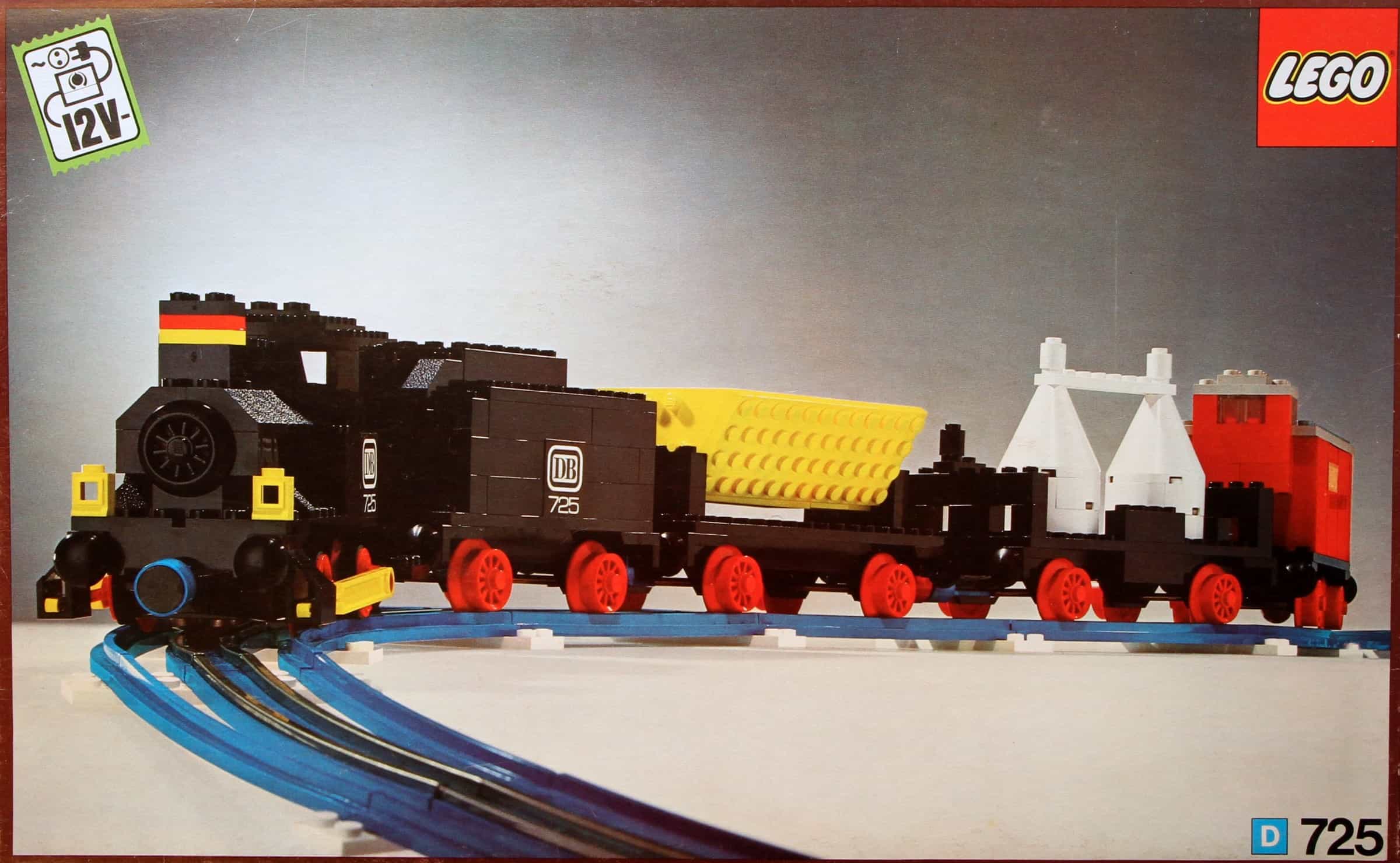 Year Released: 1974
Pieces Included: 425
Theme: Trains
Rough Skill Level: Advanced
This is one I wished I had growing up.
Needless to say, I never did, given that it was expensive even when it was launched, and by then, it was twenty years old. However, it was a nerdy child's absolute dream. It combined both model trains and LEGO.
It was motorized, so it likely would have frustrated me even if I'd gotten it.
However, frustrating or not, this set definitely deserves a place on this list. It was the most extensive set released in 1974 and a flagship for the LEGO Trains line. The level of depth in the bricks allowed you to build and rebuild many train cars from different eras. Trains have never been one of my hyper fixations, but they might have been if I'd had this set.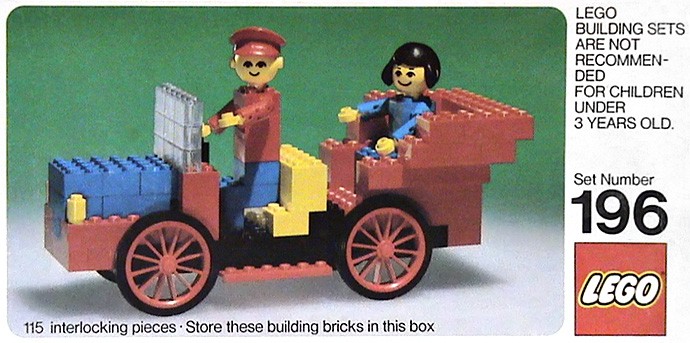 Year Released: 1974
Pieces Included: 115
Theme: Homemaker
Rough Skill Level: Beginner
The minifigs we know were far from the first LEGO people the company introduced.
Meet the Maxifigs! These were an evolutionary stop to the minifigs initially released as part of the Homemaker line. There had been LEGO figures before these, but these were the first released in almost two decades.
This included instructions to make a classic antique car. However, the wheels were generic enough to be used for any wheeled conveyance before the advent of the keyed entry. The wheels wound up on carts, soft tops, and wagons.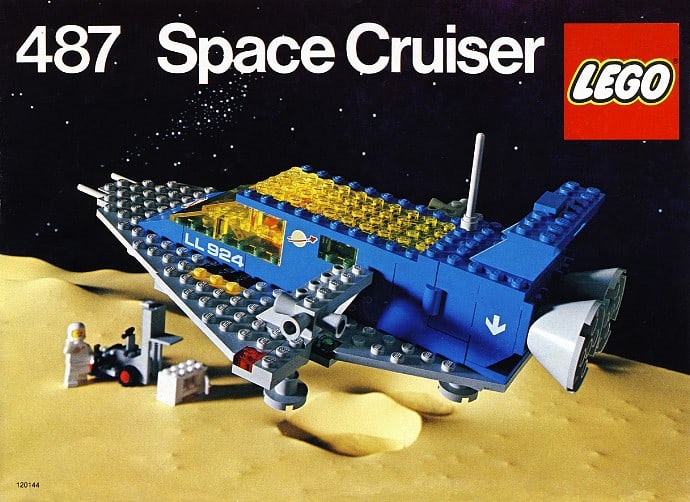 Year Released: 1978
Pieces Included: 170
Theme: Space
Rough Skill Level: Beginner
This set is a part of the classic Space Line of LEGO. This was one of the first sets in that line to get a bit more fantastical with their designs, as most were based on realistic or historical pieces.
However, I would argue that it wasn't so much fantastical as aspirational.
This isn't a wild design. It doesn't include elements that would find their homes in science fantasy. It's a comparatively believable design for a small vehicle with a single pilot and not much else. It also includes one of the earliest minifigs and the pieces to build a small rover. Everything that would be needed for one person to explore different planets.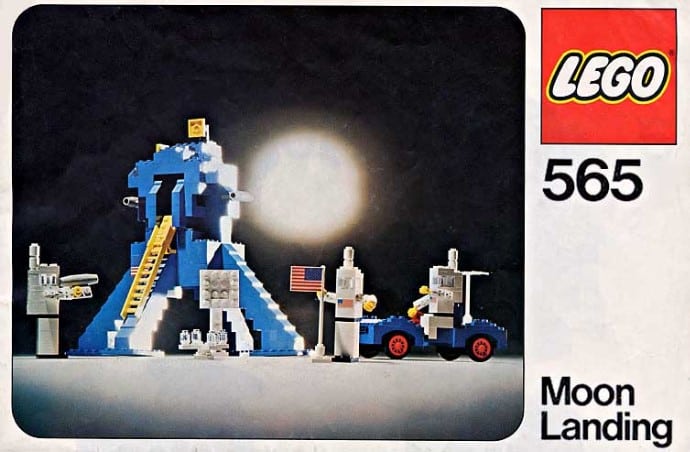 Year Released: 1976
Pieces Included: 364
Theme: Space
Rough Skill Level: Moderate
However, while the Space Cruiser might be aspirational, there is no denying where the aspiration to fly beyond the bounds of the sky began. For many, it started by watching a rocket take off in 1969. It was man's first step to exploring space, and a driven society still works to fulfill every day.
This set commemorates the moment when Apollo-11 landed on the moon.
It's not the most faithful example of the moon lander, but it serves the job. It doesn't include any short pieces, as it's back when LEGO was trying to focus on their more common brick designs. The "Minifigs" in this set also aren't traditional minifigs. This was before their introduction two years later and included small enough bricks to build small figures to represent the brave astronauts.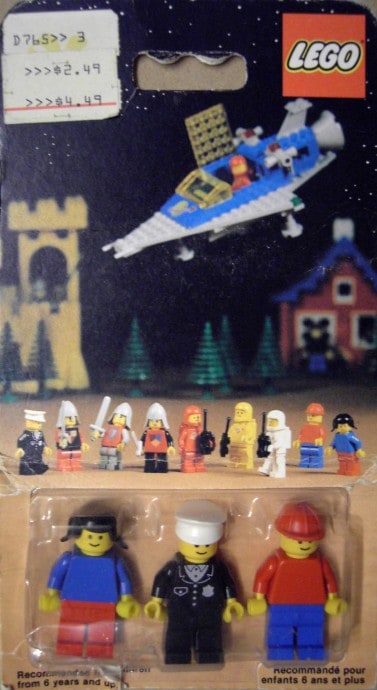 Year Released: 1979
Pieces Included: 3
Theme: Town
Rough Skill Level: Not really applicable
This is one of the first three sets released that included only minifigs. As a bonus, this is the one that had the Police Officer minifig that is now widely recognized as the first-ever LEGO minifig. (Though in development, they were called "LEGO men.")
The minifigs were the brainchild of Jens Nygaard Knudsen, resulting from years of planning and development. They were designed to be yellow to be racially neutral because making different races wasn't feasible then. This has obviously changed in the years since, but it's worth noting that the familiar design started here.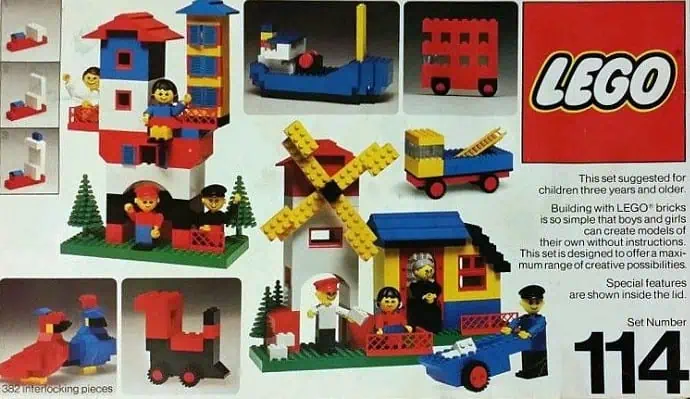 Year Released: 1977
Pieces Included: 390
Theme: Homemaker
Rough Skill Level: Beginner
This set is a child's dream come true.
Or at least that's how my mother described it sometime after I got it. It was designed for children three and over. In essence, this was literally custom-made to be a child's first LEGO set.
It has everything you need to make a whole house, boat, or anything else that one might find in or around a small town in the seventies.
It also includes several maxi-figures for aspiring LEGO builders. After all, what would a town be without inhabitants?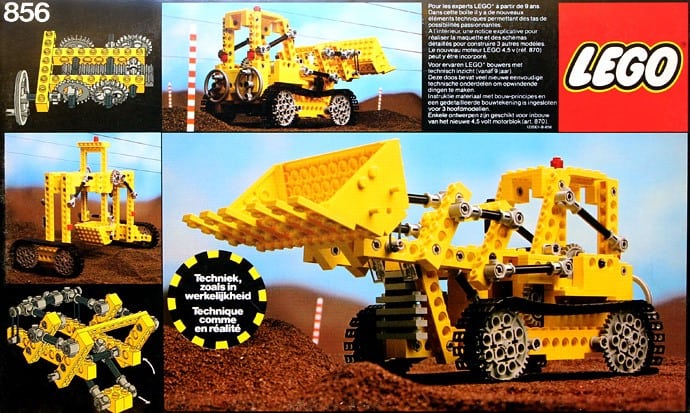 Year Released: 1979
Pieces Included: 372
Theme: Expert Builder
Rough Skill Level: Moderate
The Bulldozer is remarkable not just for being an unusual design at the time but also for being the first in the Expert Builder line of LEGO designs.
These were created to focus more heavily on a series of rods and gears that let aspiring builders create more complex designs than could be accomplished with the locking stud and tube designs of the more common bricks. It was a technical marvel that opened up a whole new world for children at the time, and it was among the pieces I played with the most as a kid.
Not for the bulldozer. I built that once, then took it apart to keep experimenting with gears and devices like that. (I DESPERATELY wanted to make a working drawbridge for another set I had.)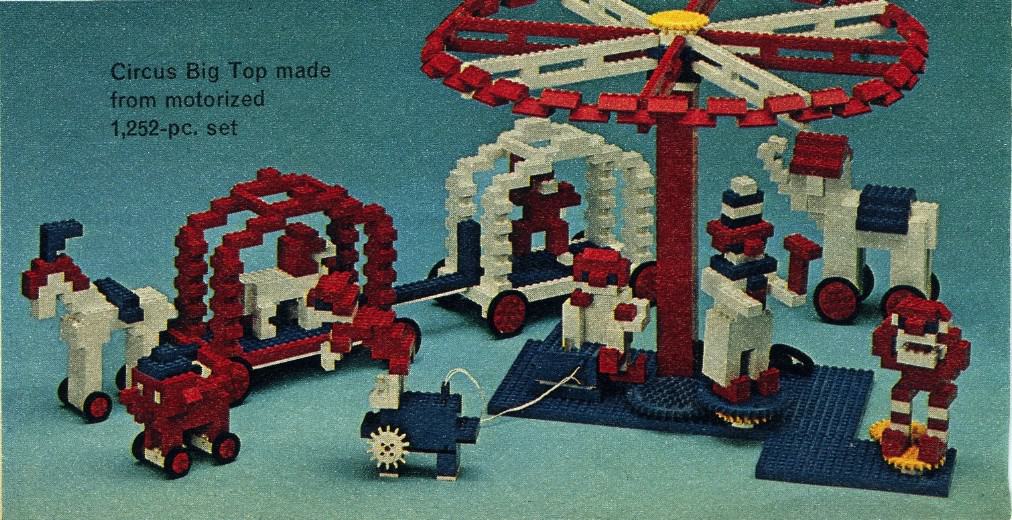 Year Released: 1971
Pieces Included: 1242
Theme: None
Rough Skill Level: Expert
Do you like the carnival?
How about early mechanized toy technology?
The chance to scream in pain as you step on a stray LEGO?
Well, if any of these questions was yes, this set had you covered! It was HUGE. This was one of the most extensive sets to date. It allowed kids to recreate the carnival and the circus and almost anything they could think of. The pieces were familiar and varied enough colors to enable LEGO fans to make almost anything they could think of with this single set.
Although, it did also suffer from the same problem that other mechanized sets had at this point. The motor was small and faulty, and it was prone to going out after you played with it just a little while. However, it also had pieces built so that even after the motor went out, you could still have articulated designs you could work with your hand.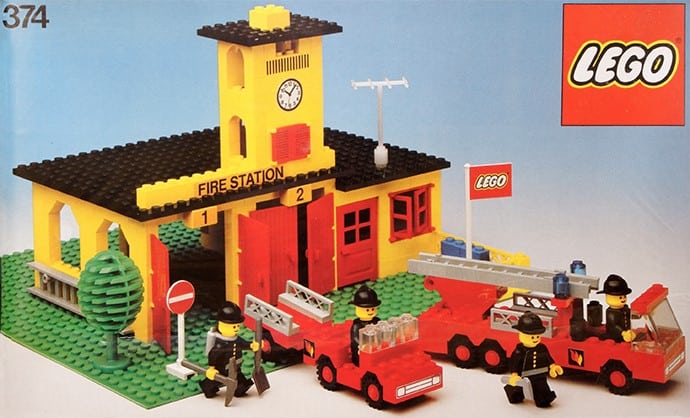 Year Released: 1978
Pieces Included: 349
Theme: Town
Rough Skill Level: Moderate
This set is one that I didn't have. However, its importance can't be understated.
The set is complicated and includes some pieces only found in a few other sets for a very long time, like the transparent bricks and the windshield pieces attached to the firetrucks.
However, the most important milestone is that this is one of the earliest sets to have been released with the now iconic minifigs. It's not considered the very first, unfortunately. The very first was a policeman design. However, this is one of three sets released simultaneously with interchangeable parts.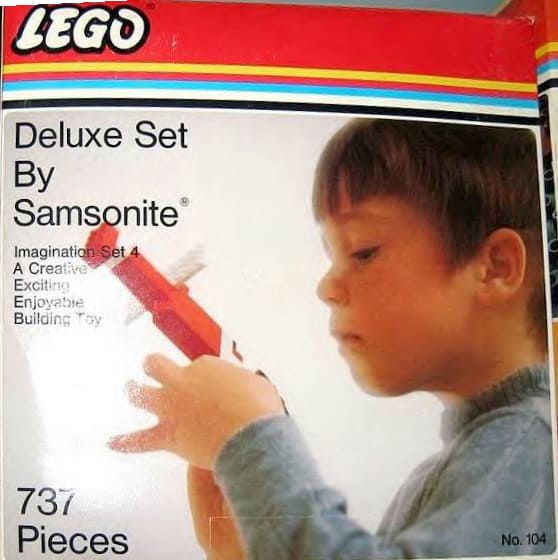 Year Released: 1971
Pieces Included: 737
Theme: None
Rough Skill Level: Beginner
This was an exclusive through JC Penny (specifically their catalogs) and was something every child wanted for Christmas that year. The sheer amount of bricks meant that your designs were limited only by the space your parents gave you and your own imagination.
However, it was more than just a big pile of bricks. This was essentially a box of possibilities. The sheer amount of LEGO pieces involved was mind-boggling. With this many bricks, it was unrealistic for them to remain together. The container it came in was also not particularly tough or durable, and losing pieces was not only a possibility but an inevitability.
This set likely originated the "Stepping on a LEGO" meme that the internet and standup comedians have made famous over the last forty years. It was an invitation for children to indulge their sweet imaginations. Although, that does remind me…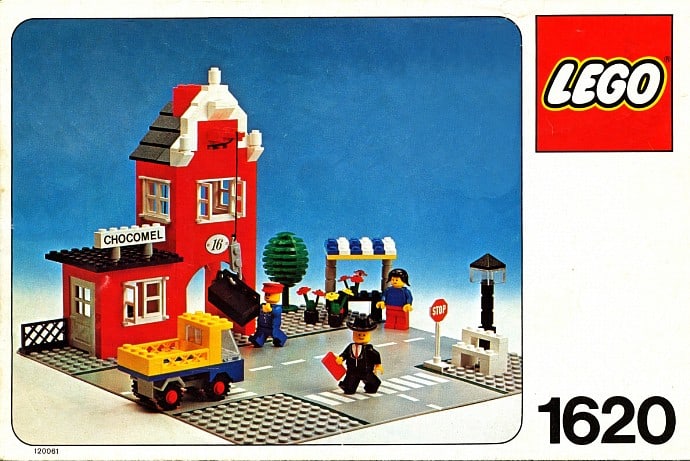 LEGO wouldn't start making Licensed Sets for almost twenty years after the seventies ended. However, that wouldn't stop them from wearing their inspirations on their sleeves.
Now, am I saying that this set was directly inspired by a particular movie about a whimsical chocolatier reopening his factory after decades? Of course, I'm not. There's no proof for that.
I AM Saying that it's interesting that the movie was released a few years before this set did, and LEGO sets could take a few years to develop. It's also interesting that this particular set uses a color palette that's very familiar to anyone who was a fan of Gene Wilder movies in the seventies.
Even without that tenuous connection, however, this delightful set included some of the first minifigs with a nice little town scene.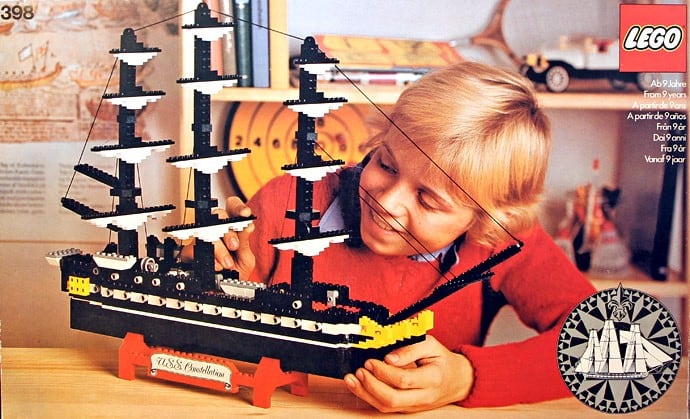 Year Released: 1978
Pieces Included: 973
Theme: Hobbymaker
Rough Skill Level: Expert
LEGO was awesome. Everyone knew that at the time. But there was at least one demographic that people weren't reaching: hobbyists. This was their answer to capture the bottled shipwrights much as the Trains line aimed to grab the model train enthusiasts.
This design commemorated the last sailed warship commissioned by the United States Navy. With 932 pieces, it would take a builder an incredible amount of time to go from brick to built. However, when it was finished, a person would have a design they could be proud of.
Some people could be so proud of it, in fact, that they superglued the pieces together to keep it solid for decades to come. At least, glued together solid enough that it would frustrate children who found it and wanted to cannibalize it for parts for an awesome spaceship they were building.
Not that I know from experience or anything.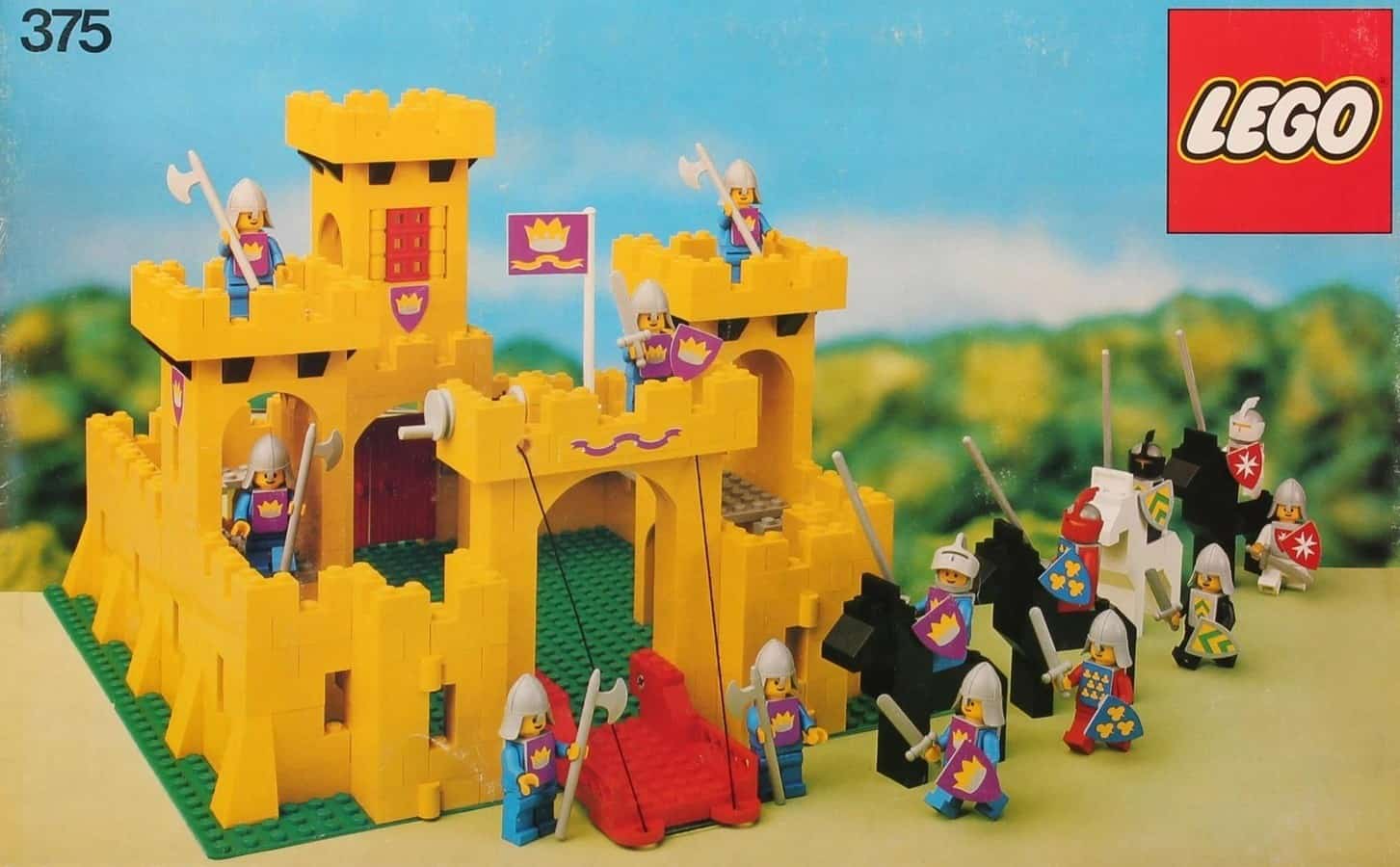 Year Released: 1978
Pieces Included: 767
Theme: Castle
Rough Skill Level: Expert
This is historic.
This was the first castle set that LEGO released to the public. It was also one of the first sets released with the iconic minifigs included as knights of the realm. This gorgeous design was mainly made of yellow bricks to allow builders to make a golden castle shining like a beacon in the middle of their LEGO realm.
Or at least that's what I always imagined.
It had a real, working drawbridge that could raise and lower. It was a good start, but I always wanted to build something a bit heavier with this set as a centerpiece.
Conclusion
The seventies were a time of pastels and peace. It was a time when people let their imaginations thrive.
It was a golden age for LEGO.
This was the decade LEGO really began to let its hair down and explore some alternatives to its classic designs. We can recognize today when they would shape themselves into the company. You can see how even their packaging took on the design elements they would have well into the mid-2000s.
In other words, this is when LEGO really found its groove!
Related Read