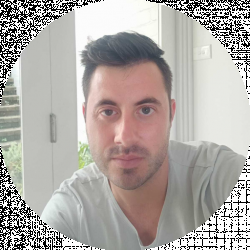 Latest posts by David Borgogni
(see all)
Most children dream of doing courageous and adventurous jobs, and you'll often hear them say that when they grow up, they want to become police officers, firemen, or astronauts. Getting one of the best LEGO fire trucks can help your children live out their fantasies and even encourage them to become firefighters.
Besides inspiring children to follow their dreams, LEGO fire trucks also foster their creativity by challenging them to assemble the toy before they can start playing with it. Choosing the best LEGO fire truck can be a daunting task because the brand offers a wide range of products that explore this theme.
In this guide, I'm going to supply you with information that can make the LEGO fire truck selection process easier, and I'm going to recommend several products that could fit your requirements.
At a Glance – The 5 Best LEGO Fire Trucks
Selection Criteria
LEGO themes that involve firefighters, fire stations, or fire trucks are by no means a recent addition to the brand's product portfolio. The so-called fire engine toys were mostly included in LEGO's Town and City themes that explore different aspects of urban life.
Currently, the brand offers a broad spectrum of fire trucks either as standalone sets or as a part of fire station sets. During the selection process, I had to set several parameters that helped me choose the best LEGO fire trucks.
Here are some of the most important criteria I utilized to select the fire trucks featured in this article:
Set's release date – LEGO introduces hundreds of new sets every year. At the same time, the company retires a certain amount of sets, and these sets often become collectibles. I used this parameter to include sets that are no longer in production and those that were released recently.
Age group – Even though the vast majority of LEGO fire trucks are aimed at children, most models are intended for a specific age group. This criterion has helped me identify fire trucks suitable for children of all ages.
LEGO Fire Trucks and Creativity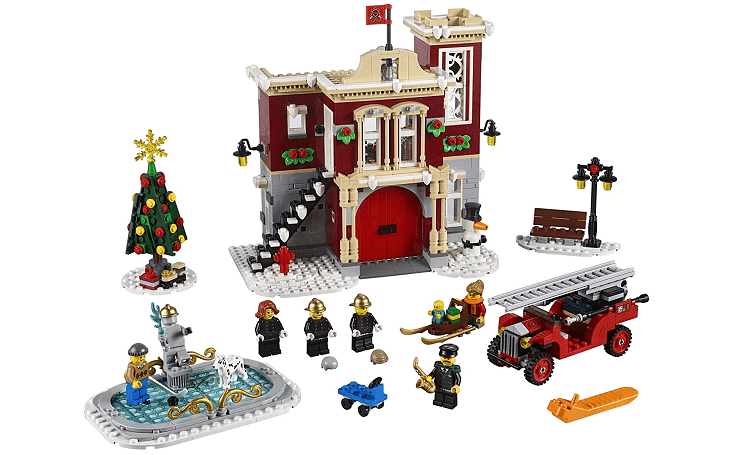 The importance of play for the child's development can hardly be stressed enough. Numerous studies have found that children learn how to engage with the world around them through play. For example, LEGO fire trucks aren't regular toys because children must assemble them, at least partially, before using them.
This, in turn, improves a child's problem-solving skills, divergent thinking, and cognitive capabilities. LEGO fire trucks inspire imagination and creativity by allowing a child to invent different scenarios in which they're going to use the toy.
Sets that include firefighter mini-figures or similar elements extend the range of play scenarios a child can develop. LEGO's fire engines also have an educational side as they allow a child to learn more about the tasks and duties firefighters perform.
LEGO Themes that Include Fire Trucks
The history of LEGO's firefighter-themed sets spans over several decades. The company released the first set that explores this theme in 1978, and its first standalone fire truck set hit the market six years later. Up until 1988, the brand published at least one firefighter-themed set every year.
During the 1990s, sets that covered topics related to firefighting were published within the LEGO's Town series. By the end of the decade, the company stopped introducing sets inspired by firefighters. However, this topic was reintroduced in 2004 as a part of the World City subtheme.
Since the turn of the century, the vast majority of firefighter sets, LEGO releases were a part of City or Creator themes. Currently, the company offers sets that offer a combination of buildings and vehicles or focus exclusively on different types of fire trucks.
The LEGO City theme features more than ten sets that explore different topics related to firefighters.
Combining LEGO Fire Truck Sets
A single LEGO fire truck set can offer a limited range of playing options, as it might lack firefighter mini-figures or other elements that might make playing with the set more entertaining.
That's why most parents decide to combine multiple LEGO fire truck sets. For instance, pairing a fire station set with a fire truck set will extend the range of play scenarios a child can develop. Moreover, firefighter-themed sets often have a limited number of mini-figures.
Getting the firefighters accessory pack or the City People pack can be a great way to make a fire truck set more entertaining. In addition, you won't have to worry about compatibility issues since most firefighter packs and sets come from LEGO's City theme.
However, checking the size of mini-figures or other accessories can make it easier to combine them with a specific fire truck set.
Keeping Track of Retired LEGO Fire Trucks
Iconic sets like the Winter Village Fire Station or Fire Chief Response truck were retired, but despite this, they're still relatively easy to find. The value of sets that are no longer in production increases over time, but finding replacement parts for them can be challenging.
You should always check if a set you're interested in is retired unless you're searching for a collectible LEGO fire truck.
The company releases the list of sets that are scheduled to be retired every year, so it shouldn't be too difficult to find out how much longer the set you're interested in is going to be on the market. On the other hand, finding the list of all LEGO's retired fire truck sets requires quite a bit of research.
You should purchase a fire truck set directly from the manufacturer, or LEGO authorized distributors if you want to ensure that the product you want to get isn't discontinued.
The Most Important Factors to Consider while Choosing a LEGO Fire Truck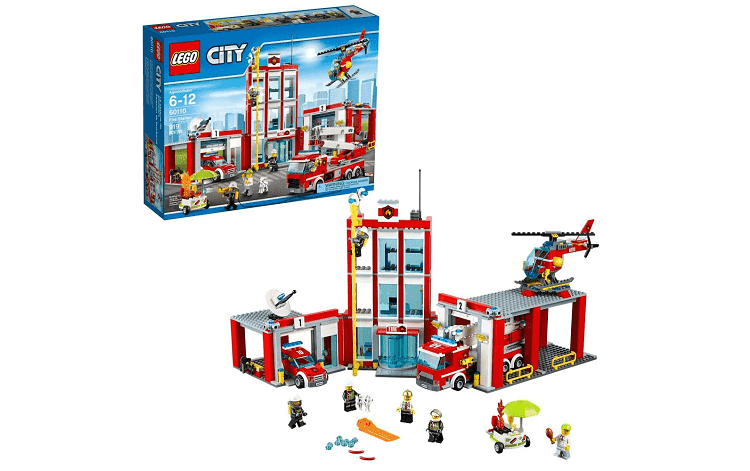 The brand hasn't announced the retirement of any firefighter sets, aside from the 60215 LEGO Fire Station set. Nonetheless, you still have to do a bit of research to find out if the product you'd like to get was discontinued, especially if you want to purchase it from an online retailer.
Besides determining if the set was retired, you need to take several other steps before you can decide which of the LEGO fire truck sets is the best choice for you. I've put together a list of factors that can assist you in finding a LEGO fire truck your children are going to love, so let's take a quick look at it.
Recommended Age Group
LEGO's fire trucks are primarily aimed at children, and only a handful of sets are designed for adults. Nonetheless, most fire trucks from LEGO's City theme are not suitable for children under the age of 4 because they contain small parts that pose a choking hazard.
Opting for one of the LEGO DUPLO fire truck models is a much better option if you're searching for a toy that is safe for toddlers.
Moreover, fire truck sets from the LEGO City theme have recommended age groups as some models are suitable for children aged four or older, while others are geared towards children older than 8 years old. That's why you should consider your child's age while choosing a LEGO fire truck set.
Set Size and Dimensions
Even though they come with detailed building instructions, children might struggle to assemble sets that contain hundreds of pieces. You should opt for a smaller set that contains under 100 pieces if you're searching for a fire truck that won't be challenging for a preschooler.
If your child is already attending school, a more complex set containing several hundred pieces could help develop the child's problem-solving skills and boost its creativity.
Also, you should check the dimension of the LEGO fire truck you'd like to get, as the size of these toys varies from set to set.
Fire Truck's Properties
Besides the recognizable red color, LEGO fire trucks can have a variety of accessories that make the toy more entertaining. For example, some models feature a ladder attached to the top of the truck, a water hose, a portable fire extinguisher as well as fire elements.
In addition, LEGO fire truck sets often feature several firefighter mini-figures, but you can purchase these accessories separately if you want to extend the range of characters your child can play with.
Set ID
Gathering information about a specific set is going to be much easier if you know its ID number. To make matters worse, LEGO often gives fire truck sets similar names, which makes it difficult to differentiate between them or check if they were retired.
Obtaining the set ID is easy because the manufacturer includes this information on the set's box or in an online product description. In addition, this information can help you find spare parts for a specific set.
Price Considerations
The amount of money you'll have to spend on a LEGO fire truck varies from $25 to $250, depending on the set. Retired models tend to be more expensive than sets that are still in production, and you may have to spend several hundred dollars if you want to get a rare retired LEGO fire truck set.
Replacement parts are usually inexpensive, as a single piece doesn't cost more than $1. So, you won't have to spend a lot of money if you lose or damage one of the fire truck's parts.
The Advantages of LEGO Fire Trucks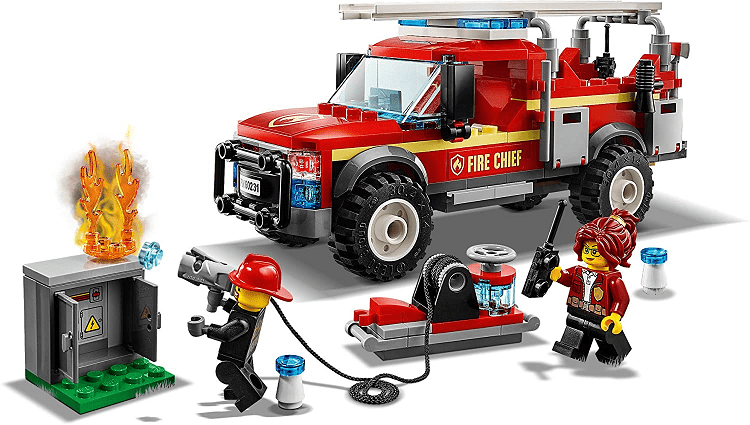 LEGO Fire Trucks Encourage Creativity
LEGO toys nurture creativity in a variety of ways, as children need to use their creative thinking skills to assemble a fire truck and invent situations in which they're going to use the toy.
No Compatibility Issues
The vast majority of LEGO's fire trucks come from the City theme, which allows a child to use two or more sets together. Hence, your child can play with more than one fire truck or choose how many firefighter mini-figures they want to use.
Easy to Assemble
Building a LEGO fire truck doesn't require a lot of effort, and children can assemble most sets relatively quickly. The manufacturer includes the building instructions in every set, which further simplifies the assembly process.
The Disadvantages of LEGO Fire Trucks
LEGO Fire Trucks are Designed for Specific Age Groups
None of the fire trucks from LEGO's City theme are suitable for children under the age of four, and you must get one of the LEGO Duplo models if you're child isn't old enough to play with regular LEGO sets.
Top 5 LEGO Fire Trucks
LEGO City Fire Ladder Truck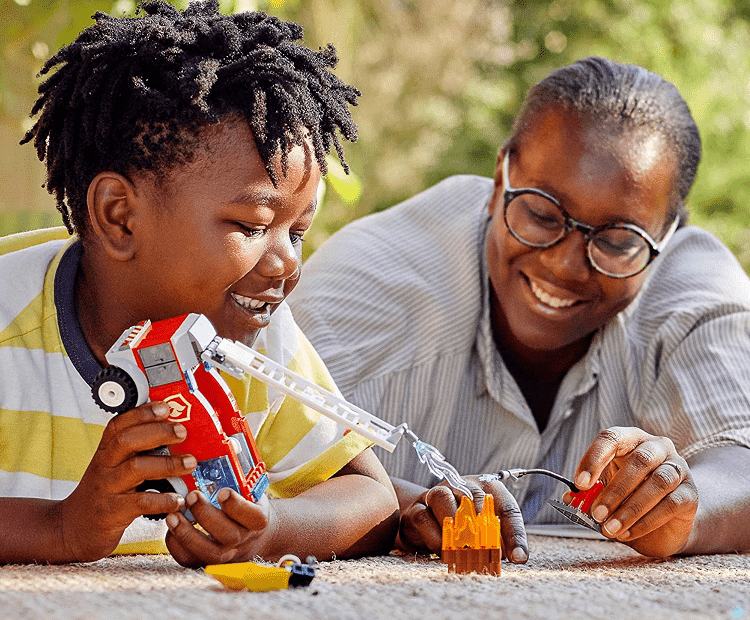 A simple and fun set like the LEGO City Fire Ladder Truck can be an ideal present for children who are old enough to play with regular LEGO sets. Assembling this fire truck is easy because the set contains only 88 pieces, including the mini-figure of Freya McCloud.
The set also features two fire elements, a fire hydrant, a portable fire extinguisher, and other accessories that allow a child to immerse into a fantasy world. The ladder element is adjustable and features a rotating water hose at the top.
Pros
Fun and immersive playing experience
Simple assembly process
The set features two firefighter mini-figures
Great for children who are learning to build LEGO models
Cons
A limited number of accessories
LEGO City Fire Command Unit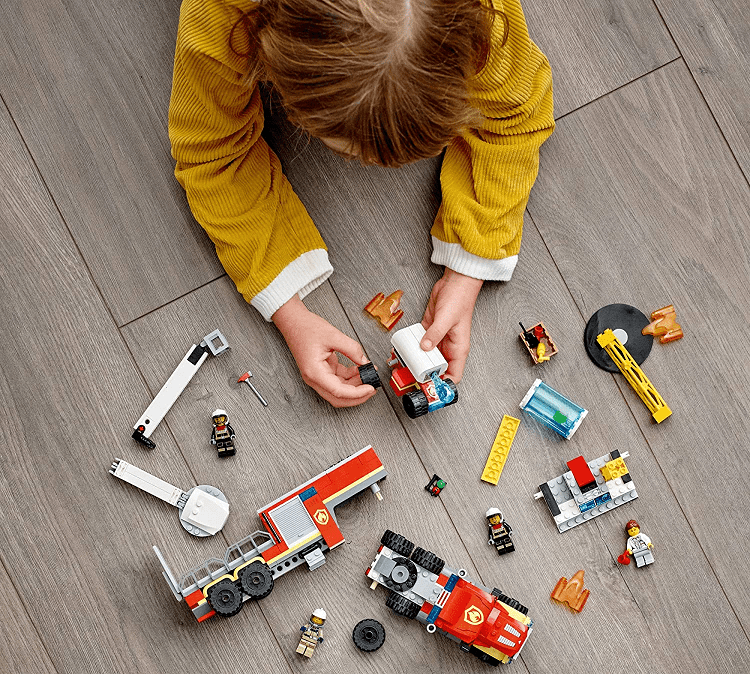 Besides a fire truck, the LEGO City Fire Command Unit Set has a variety of accessories that make it easier to develop situations firefighters are trying to solve. The fire truck has an adjustable cherry picker arm that is spacious enough to hold Feldman or Bob mini-figure characters.
There are four firefighter mini-figures in this set, and each of them can use tools like axes or fire extinguishers. The Fire Command Unit Set features the Toastie firefighter robot, and the science lab that can serve as the structure firefighters are trying to save.
Pros
It offers endless play scenarios
Nurtures creative thinking
The fire truck features an adjustable cherry picker
The set includes numerous accessories
Cons
It contains small parts that are easy to misplace or damage
Adult's assistance might be required during the set assembly
LEGO Creator Fire Rescue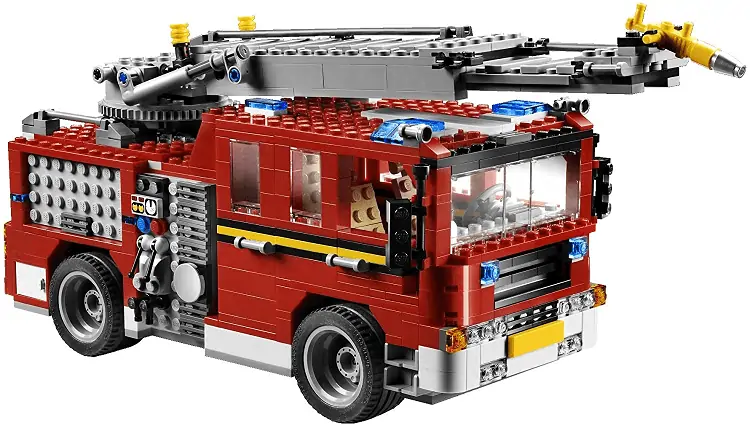 Despite being retired almost a decade ago, the LEGO Creator Fire Rescue set is still one of the brand's best fire trucks. In addition to building a fire truck, you can also make a helicopter or an off-road fire vehicle from the set's parts.
The fire truck features a ladder on the top that measures more than 17 inches when fully extended. The set contains 771 pieces, but it doesn't include mini-figures or accessories. Once it is fully assembled, the toy can serve as a decorative piece or as a toy your children use with other LEGO firefighter sets.
Pros
Allows children to create multiple models
Works well with other LEGO's firefighter sets
Beautiful fire truck model
The rescue ladder is easily adjustable
Cons
Building a fire truck can take more than two hours
Finding replacement parts for this set can be difficult
LEGO City Fire Ladder Truck (60107)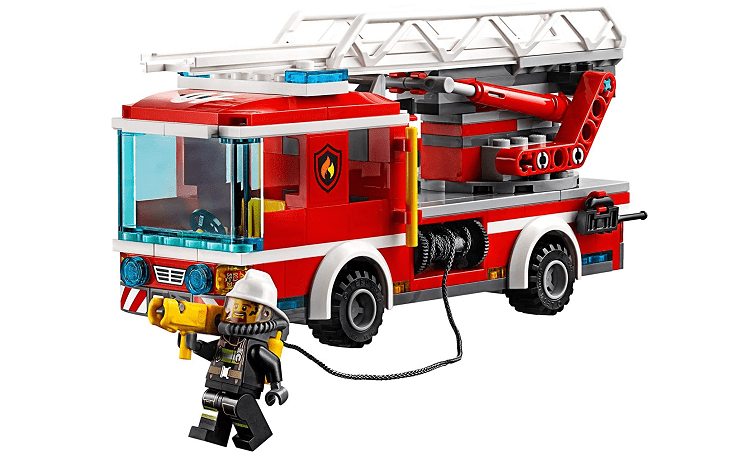 The range of play scenarios the LEGO City Fire Ladder Truck set offers is limited, which is the reason why parents often decide to combine it with one of the brand's fire station sets. This set features a pair of mini-figures, several fire elements, and a pull-out fire hose that can shoot studs.
The fire truck's ladder element is extendible, and you can adjust its position within the 360-degree radius. So even though LEGO retired this product a few years ago, it is still relatively easy to find it.
Pros
Adjustable and extendible rescue ladder
Children can assemble the fire truck unassisted
Compatible with multiple LEGO City sets
The set comes with a wide range of accessories
Cons
More expensive than similar fire truck sets
Compact dimensions
LEGO Duplo Town Fire Truck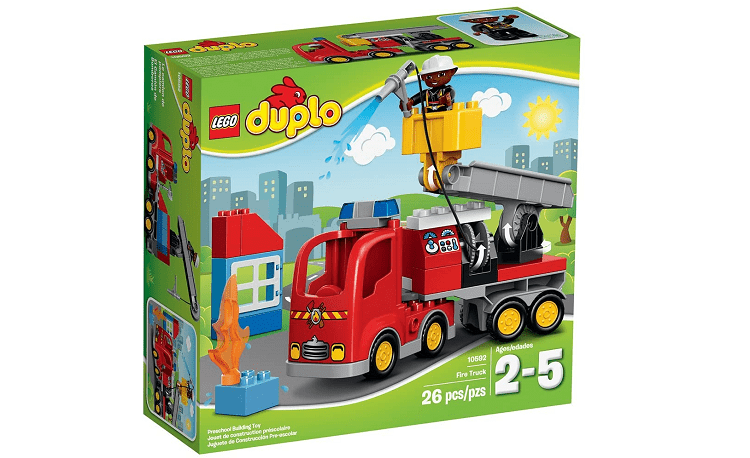 The LEGO Duplo Town Fire Truck might be the right option for you if you're searching for a set that is safe for toddlers. Each of the set's 26 pieces is too large to swallow, which enables you to leave your child playing with this toy unsupervised.
The set features an adjustable cherry picker equipped with a water hose that can function as an independent element or be mounted on the fire truck. Your child can use accessories like the ax or fire piece during the fire-extinguishing missions.
Pros
Safe for all children regardless of their age
Children can combine this set with other LEGO Duplo sets
Easy to assemble
The set doesn't occupy a lot of space
Cons
Playing experience can be underwhelming
Limited availability
Frequently Asked Questions about LEGO Fire Trucks
Question: Do All LEGO Fire Trucks Have Rescue Ladders?
Answer: This is not a standard feature on all LEGO fire trucks, and you must check if the model you want to get has this element.
Question: Does LEGO Update Its Fire Truck Product Line?
Answer: Yes, the company releases new fire truck sets every year.
Question: How Long Does it Take to Assemble a LEGO Fire Truck?
Answer: Depending on the set you have, it can take you anywhere between 20 minutes and 2 hours to put together a LEGO fire truck.
My Verdict: Deciding which LEGO Fire Truck is the Best
The sheer amount of available LEGO fire trucks is probably the biggest obstacle you'll face while searching for a set that is suitable for your child. Choosing a specific age group will enable you to narrow down your options and find a fire truck your child can assemble without anyone's assistance.
I recommend the LEGO City Fire Ladder Truck if you're searching for a set that is engaging and easy to put together. You should consider getting the LEGO Duplo Town Fire Truck if you need a set that is safe for children younger than four years old.
Which LEGO fire truck are you going to choose? Leave a comment and let me know.
Recommended Reads: