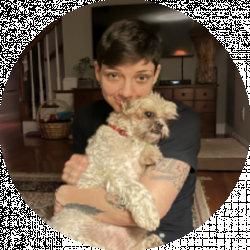 Latest posts by Sarah Weisberg
(see all)
Hello, fellow brickster. How's it going, seasoned builder? If you're anything like me (and if you're here, you probably are) then you have your dream Lego Sets. Since 2008, the launch of Lego Ideas has given many among us the opportunity to see those dreams come to reality. Here's my complete Starry Night LEGO set review!
When The Dream Became Reality 
This year, thanks to Truman Cheng, the 41st Lego Ideas set went on sale in the US on May 25th for VIP Members and June 1st for all consumers. Number 41 is a collaboration between the Museum of Modern Art (MoMA) and Lego, to create a 3D rendition of Vincent van Gogh's Starry Night.
The Inspiration
Inarguably van Gogh's most well-known piece, as soon as I could, I got my hands on the set and went to work. So how about we talk about it. I built this bad boy from the ground up, and I've got the insider scoop on the good, the bad, and the ugly. Honestly, it's not remotely ugly, so just the good and the bad.
Vincent Van Gogh
Now for a brief background on the man of the hour. Vincent van Gogh was born in the Netherlands in 1853. He completed more than 2,000 works of art between 1880 and his death in 1890. Yes, we remember the incident with his ear that's very well known, but it's not what we're here to discuss. A visionary and artistic savant, van Gogh put brush to canvas often. As I said, this is one of his most famous pieces, and I think a reason behind that is his outlook.
"It's clear that to pain a starry sky it's not nearly enough to put white spots on blue-black." – Vincent van Gogh.
The Set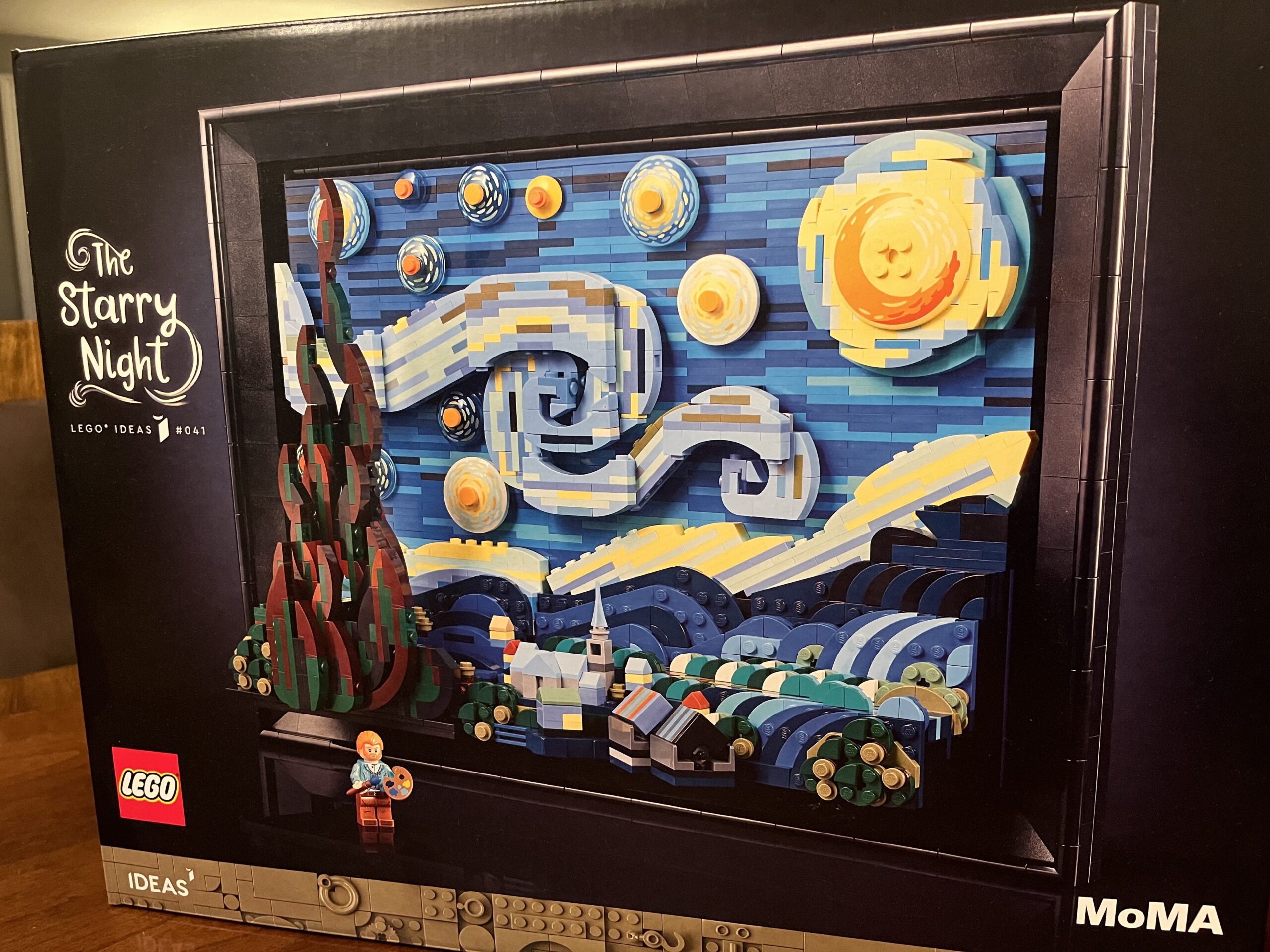 The arrival of the set was a seamlessly smooth effort. A shout out to whoever delivered the package, it wasn't dinged up in the slightest. A big thing to always consider when ordering items like Legos is how they arrive. Everything inside has value. Lego actually goes a step further, and when ordering from the online store, it will arrive at your residence in a discrete box. We all know the bright yellow bags we see coming out of the Lego Store, and while it's exciting if it shipped in something similar, every porch pirate on the block would be looking for it. There wasn't even a Lego logo (say that three times fast) on the shipping box. Run-of-the-mill cardboard to keep prying eyes away.
The set box is aesthetically pleasing, and I was happy when I saw this little message once I dug in to get the manual.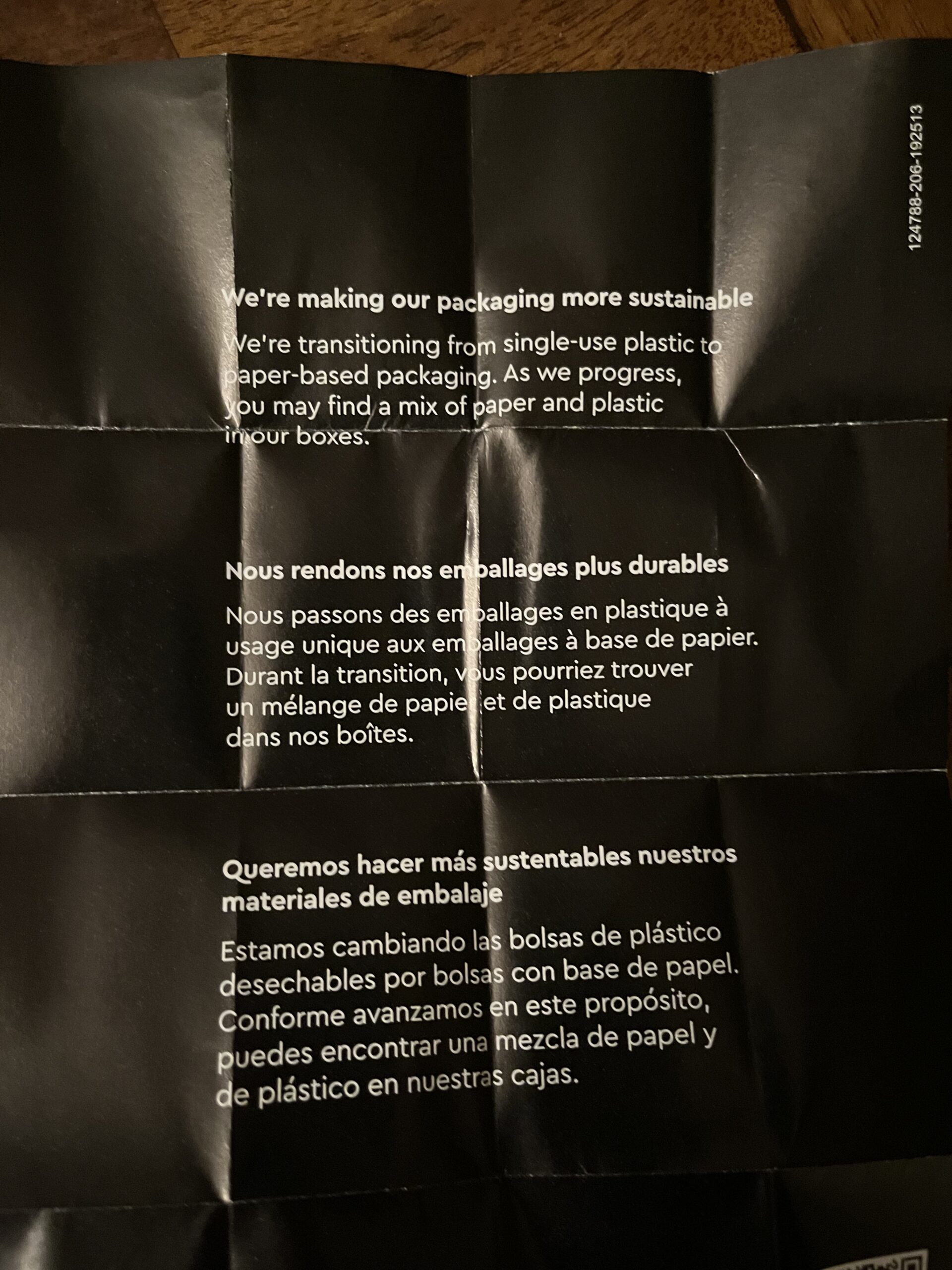 Legos are relatively indestructible, made from thermoplastic, with the power to bring the toughest human to their knees should they step on one. Dichotomously, making the packaging more eco-friendly is a well-thought-out move.
As you can see, what looks innocuous to the untrained eye looking at the packaging is a substantial build; I did it, and now that I'm on the other side of it with a fun new piece of artwork in my house, I have your breakdown of what to expect.
The Build
I'm a pretty quick builder; Lego's largest set, The World Map took me in total, a week or so to get together and then hang it up on the wall. Granted, this was with breaks sprinkled in, for as an adult, I have to go to work instead of building all day. Silly, right? I think so.
As I said, I build pretty fast, and I went at this with my usual stamina to put this set together. In one sitting, start to finish, I spent eight hours. I know what you're thinking; it took me the equivalent of a full work day to put together a painting, and you call yourself a seasoned builder? Listen, once you build this beauty, you'll get it.
Before the build, I assembled Vincent so he could supervise my work.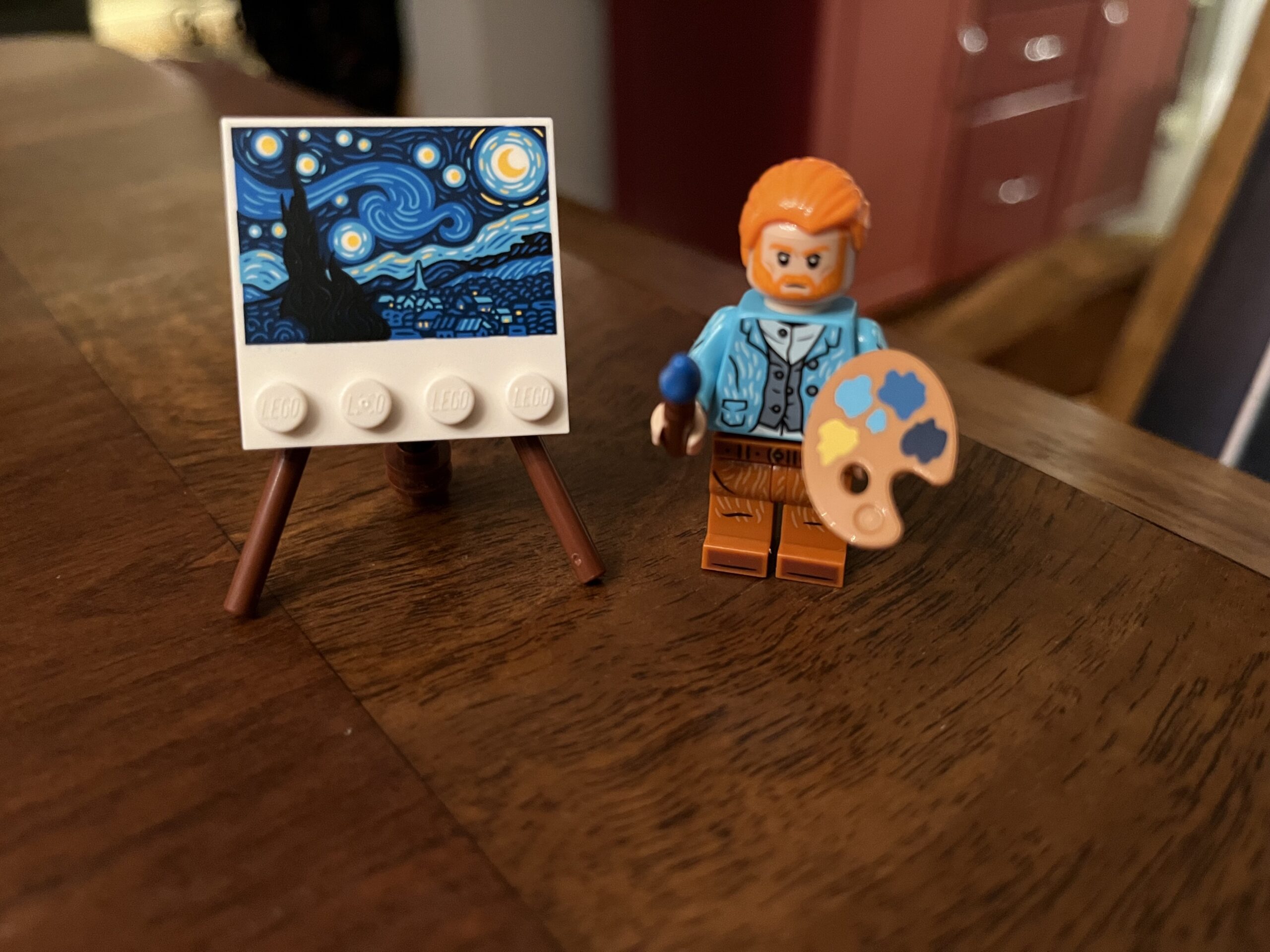 Then I took a look at this daunting pile of glory and got to work.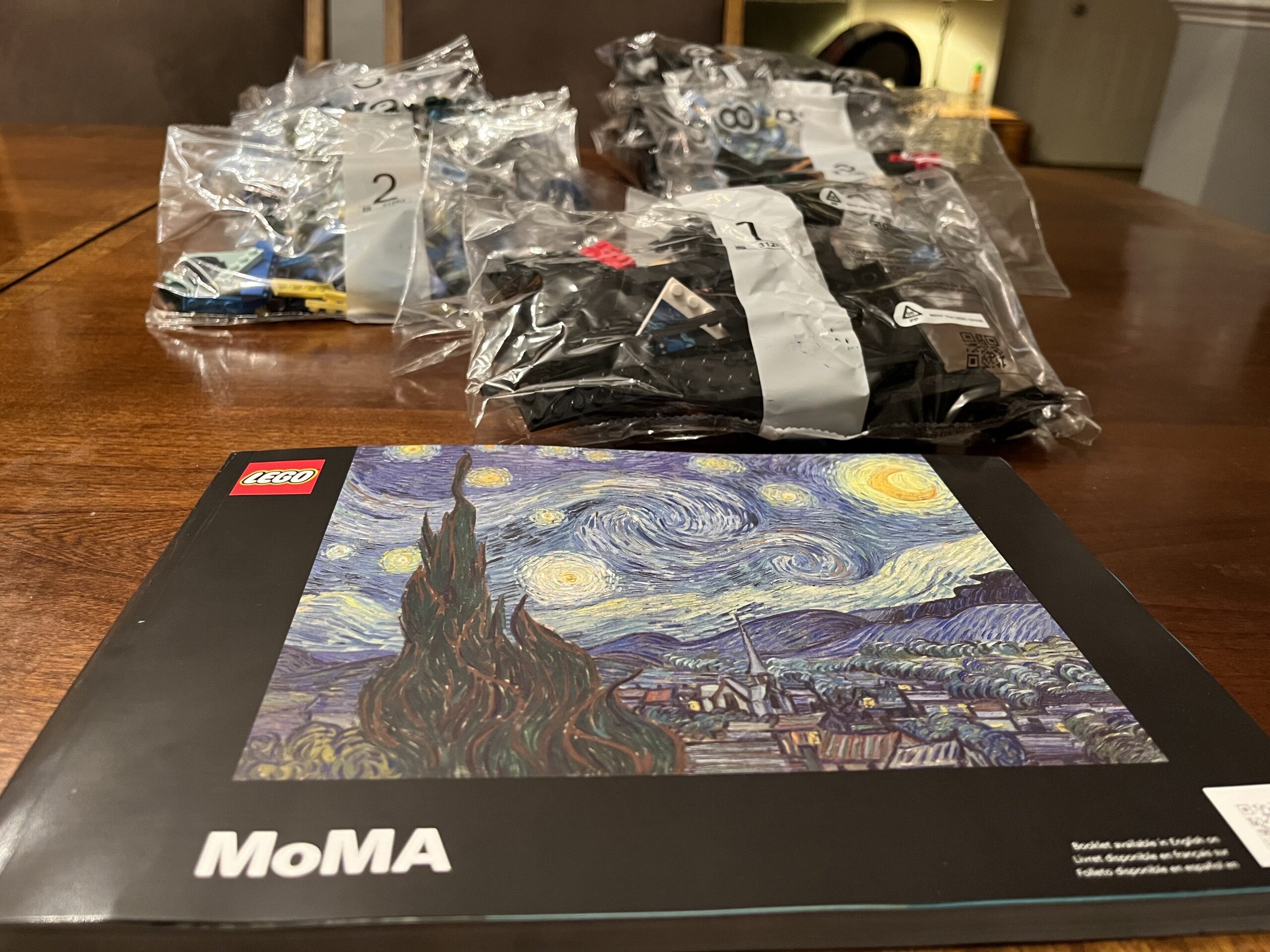 Eight hours, four cups of tea, a Monster, and a fair amount of popcorn later, I have this! So pretty, right? I think so.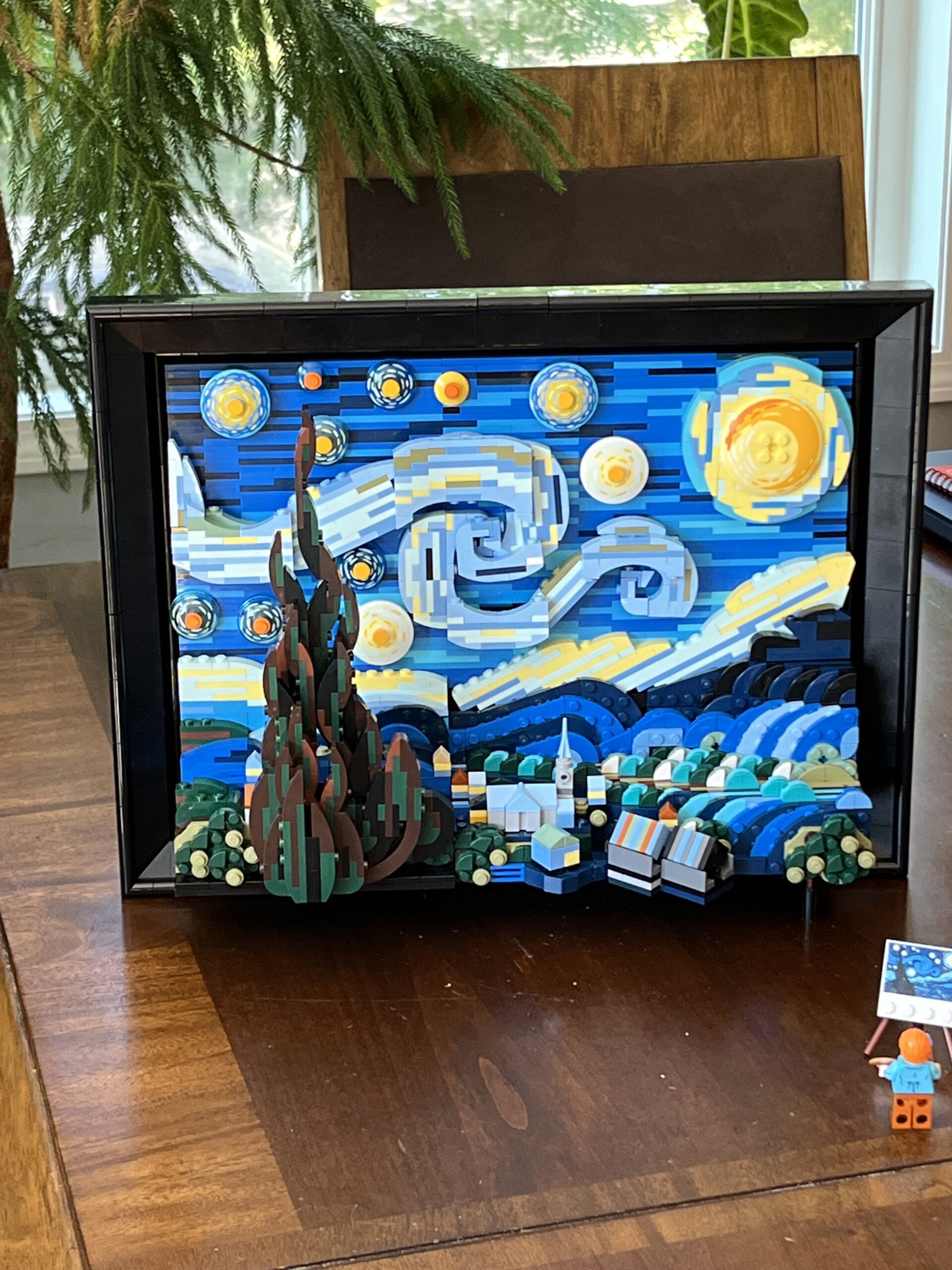 Set Breakdown
Bag Count: 9 (variety of sub bags)

Piece Count: 2,316

Age Range: 18+

Display: Freestanding or Wall Hung (hanger included and installed during build)

Dimensions: Height: 12" | Width: 15" | Depth: 5"
The nine-bag project is separated by grouping bags 1-5 and 6-9. As you will see, many of the bags have two or three with the same number on them, and like most sets, there is a smaller bag with more intricate pieces within the first big bag. 
The first couple bags are where the 3D imagery comes to life as you begin to create the foreground of the painting. The rolling hills of the village and the houses stretch out and become instantly tangible. The picture itself comes to life shortly after you put the base together. Then immediately, Lego has you building the greenery up front and the cottages beside it. Alas, we have the first place I ran into the time-consuming part of this build: the pieces.
Pieces like the 1/4 Circle Tile, the Plate With Bow, the Plate 1×1, and the Plate 1×1 Round are your new best friend. If you've built with them before, you're aware you're in for sore fingers. However, these pieces are crucial in recreating van Gogh's famous painting style and represent the strokes he put on the canvas. Getting each piece turned the correct way or hinged into the next can be tedious but so worth it. For me, aligning the 1/4 Circle Tile into just the right spot was the hardest on my hands, but when you get it built correctly, it's gorgeous.
All five bags of Bag Five are slightly different shades of blue to create the iconic background. Hear me now and hear me clearly: THERE IS A PATTERN TO FOLLOW. Given that a few shades of blue are almost identical: pay close attention to what you're doing and how you're doing it. A component of the magic of this set is the bright pops of color that come from a painting that looks dark. Follow that pattern precisely because it pays off when adding the stars. The overall composition is beautiful. 
Once you've completed the 50 Shades of Blue, your backdrop is complete, and it's time to attach all the foreground work already done. A word of warning: this is heavier than anticipated. Though it's a smaller, delicate piece, this set has some serious bulk, and getting the foreground work attached to the back is a bit of a dance between you and the wall. However, once all the parts are lined up and locked in, it's not going anywhere.
The frame is thick. The pieces to reinforce the plates to attach the painting are smooth for a very finished, professional look, and that's accomplished. Setting the now connected foreground and sky is akin to getting the bulky foreground to connect to the backdrop. Once it's locked in, perfect. Until then, be gentle, or you'll be chasing pieces. I'm fortunate that it didn't happen to me, however, there are other sets from my past that I'm still finding the small round plates from because a single piece wasn't locked in correctly. I don't want to think about it.
Once the frame is together, you're creating the stars of Starry Night, before you know it, you're onto building the stylized cypress tree. Suddenly eight hours have flown by, and you're looking at your latest creation. If you're like me, you lifted it, were surprised by its weight, put it down, and decided that hanging it on the wall is another job for another day. 
Set Pros and Cons
The Pros
A beautiful rendition of a famous painting

Attention to detail is spot on for the rich nature of van Gogh's strokes

The set comes with a brick separator

The booklet's filled with history along with a detailed guide

A Lego Ideas original

Looks like genuine art

Unique 3D creation unlike any other art sets

A small Vincent van Gogh for fun
The Cons
The surprisingly small pieces add time to your build

Sore fingers from the aforementioned tiny pieces

USD 169.99 (this is a minor con, relatively speaking it is a fair price)

Heavier than expected, so harder to anticipate the level of gentleness needed in attaching parts
Where To Buy
If you're feeling like throwing caution to the wind, you can try eBay or Amazon, but remember, this is a new Lego set. Typical purveyors like Target and Walmart don't have it in stock yet, so anything you're seeing online that isn't from a licensed store is more than likely going to be an enormous letdown. If there's a waiting list, it's worth being on it because the legitimate product is well worth the delay.
Frequently Asked Questions
Question: You said you got early access as a VIP LEGO Member. Does it cost to become a VIP?
Answer: It does not! Being a VIP is free, and if you're a consistent builder, I suggest it. Every time you buy, you build points, and those points go towards taking money off of your next big purchase. It also allows for you to be eligible for little freebies that can go in with a new set shipment. Everything to gain, nothing to lose, and a barcode that gets your hobby off the ground if it's not already soaring.
Question: How close to reality is this set? What does it depict?
Answer: The set is as realistic as you can get to a 3D rendition of a painting, and here, that's very close. Starry Night is said to depict what van Gogh could see from his asylum bedroom before sunrise in Saint-Rémy-de-Provence. It's also said that the village is imaginary, something he concocted to add more to the painting.
Question: Does LEGO ship worldwide?
Final Thoughts
Overall, I love this set. In the interest of being candid because I appreciate that when I'm making a purchase, I did find parts of the build to be tedious. Aligning pieces "just so" and getting the blue pattern perfect was a bit frustrating. I only say this because like I said, I pride myself on being a pretty quick builder. Slowing down isn't my favorite, but I genuinely appreciate the finished product because I did.
The Starry Night set is undoubtedly one of the best Home Decor pieces that have come out. The hangable art pieces are a newer iteration of Lego, but easily one of my favorite styles. There's something incredibly satisfying about looking at a piece you built that hangs on a wall, with a hanger you installed mid-build. The attention to detail that's gone into the brush stroke style, the color scheme, and the durability of the frame are key features that I find are well worth the money.
If you're going to recreate one of the greatest paintings of all time, I suggest doing so by building Starry Night. It's fun, it takes up a solid chunk of your day, and it's a timeless piece that can go into your house, dorm, apartment… van, if you're into the van-lifer craze that's all the rage right now.
I don't recommend this for someone going through a van-life stage. Save it for later. You'll thank me, I promise.
In all seriousness, if this is your first Ideas build, you're in for a solid amount of work, but if you're up to it, the world is your oyster. If you're a seasoned builder, this is going to take time, but it's going to be pretty straightforward once you get going. It's going to be more swirly than straight… you get it.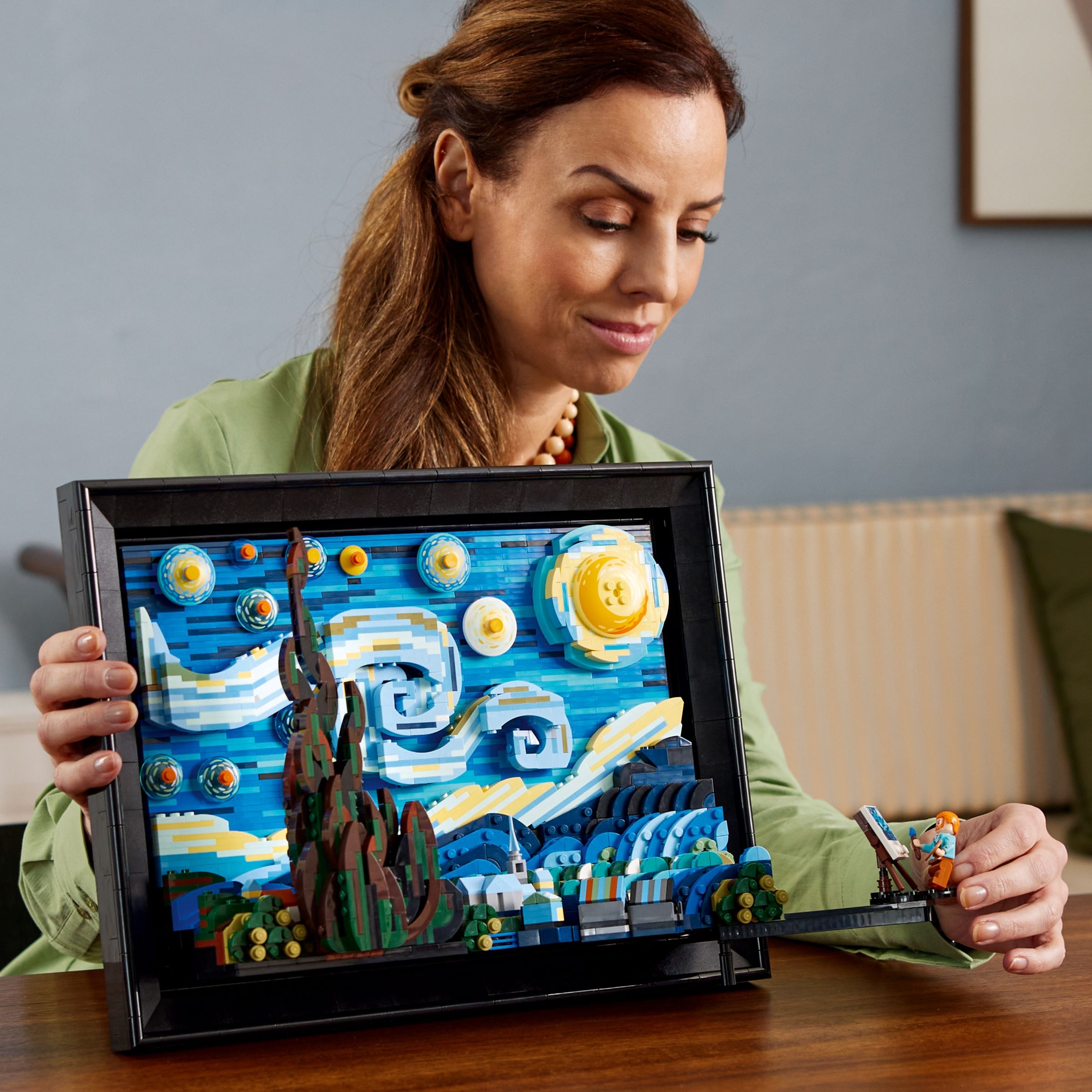 Recommended Reads: