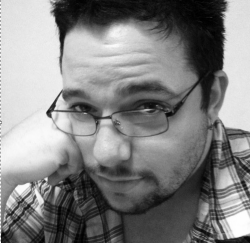 Latest posts by Mark LoProto
(see all)
First released in 2003, the Call of Duty series has remained an ongoing series, spanning multiple console generations with its wartorn battlefields, controversial themes, and memorable characters. The series has spanned the great battles of World War II, taken players to the distant future, and pit heroes against undead hordes. But there's one thing publisher Activision has yet to brave, and that's the buildable world of LEGO. 
Call of Duty LEGO may sound like a ridiculous concept at first, considering the often child-like whimsy of traditional sets. However, AFOLs (Adult Fans of LEGO) and ALEs (Adult LEGO Enthusiasts) have long since proven that there is a market for adult-friendly kits. 
While these builder sets often fall within categories of travel and history, science and tech, and art, Jim Lee's Batman portrait collection, the most recent Ghostbusters Ecto-1 set, and the nostalgia-laden F.R.I.E.N.D.S. and Seinfeld blocky replicas suggest something like a Call of Duty set wouldn't be too far off the mark. 
As a curious builder myself, I dug into the annals of Call of Duty history to determine if there was a potential for custom builds. As it turns out, there's a bit of inspiration in the decades-old series that could translate well into homemade LEGO sets. 
Bottom Line Up Front
Because of the scope of Call of Duty's firefights, pulling custom ideas from the series' history meant sticking to replicable concepts like notable characters, vehicles, and other in-game elements. With little physical media from the series on hand, building these custom Call of Duty LEGO ideas will require a lot of reference to cutscenes and still images scoured from all over the Internet.
Selection Criteria
Though there have been 19 Call of Duty games to pull inspiration from, not every title left a lasting mark. Building this list of ideas meant exploring the Call of Duty community to determine what elements from the series stuck with its members the most. The list could be quite exhaustive, but I felt a few elements needed to be pinpointed as must-try projects, including iconic maps to staples of the horrifying Zombies mode. 
10 Call of Duty LEGO Ideas
One of the biggest dilemmas with coming up with ideas for a Call of Duty LEGO build is simply the sheer number of hours you would need to put in to see and get a feel for every feature of the series. You will need to dig into the series a little, but with the following ideas queued up, you can at least pinpoint which Call of Duty games to use for reference.
Builders will need to rely heavily on dark grey, black, and Earth Green bricks for many of these ideas as they carry either a mechanical or military aesthetic. Since guns will also be a common theme, you may want to pull up tutorials on building weapons for Minifigures. And speaking of Minifigures, you may need to break out some paints and get creative using this YouTube tutorial on How to Make Custom LEGO Minifigs.
Captain John Price (Modern Warfare)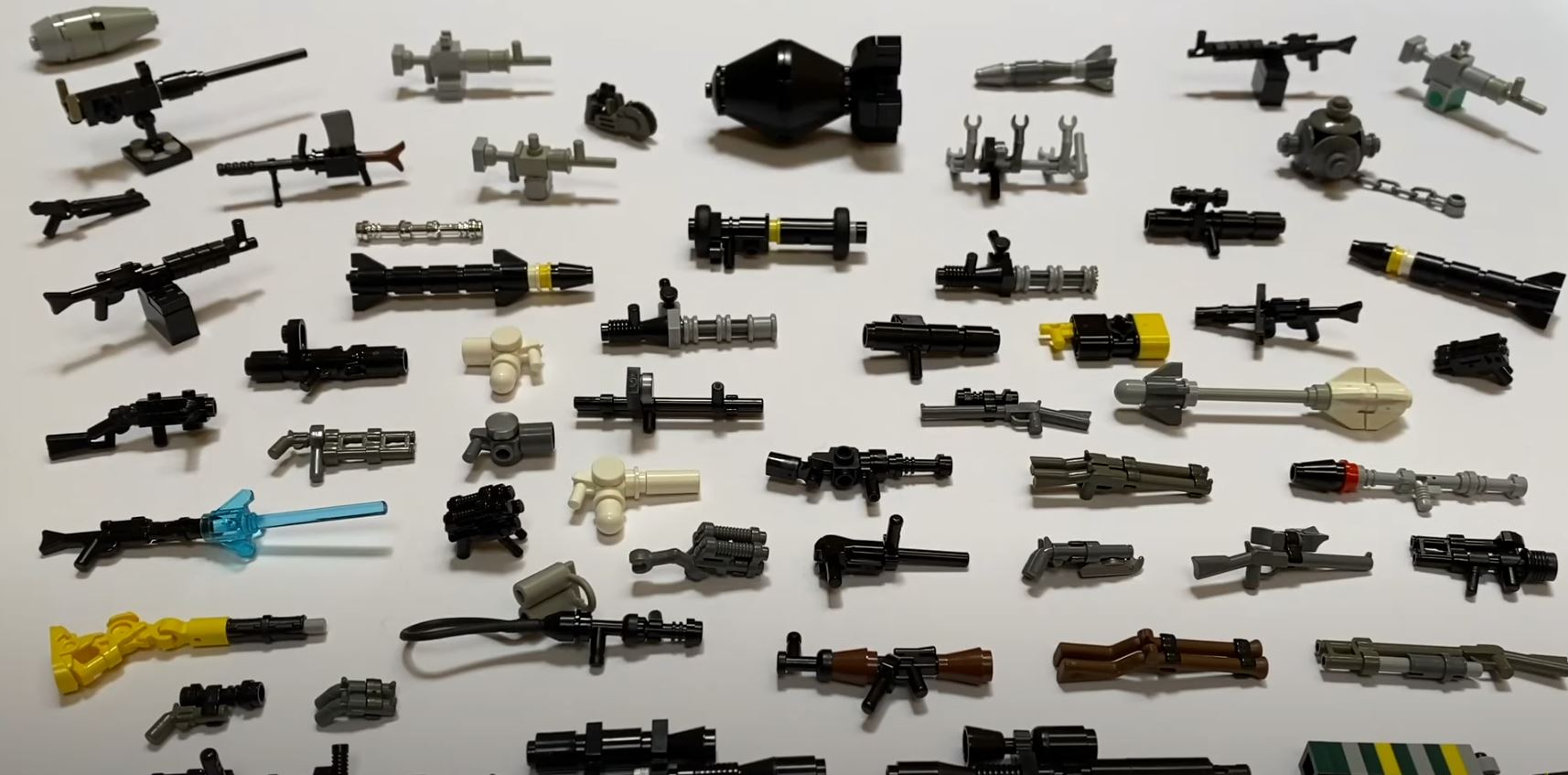 Introduced in 2007's Call of Duty 4: Modern Warfare, Captain Price took no time becoming a fan favorite. He's also one of the most uniquely dressed and styled characters of the series, sporting his signature boonie hat and some very distinguished facial hair. Though the Boonie may be a little difficult to pull off, he also sports a beanie in some missions.
That custom minifig tutorial I provided earlier will come in handy here, as Price's look is quite unique to LEGO. His attire has changed throughout his many appearances, but standard military garb is a pretty safe bet for his minifig. The focal point will definitely be that facial hair, which can be painted onto a blank minifig head. 
Captain Price isn't fond of any one particular weapon, so whatever sort of handgun or rifle you can make from this Easy Custom LEGO Gun / Weapon Tutorial will fit the character.
Sergeant Frank Woods (Black Ops)
The Master Sergeant of the Black Ops series is another very distinguished character whose boisterous personality has earned him praise from fans. One of Sergeant Woods' best looks is his military-issued vest opened to a scarred and bloodied shirtless chest and accompanying bandana. Like Price, you'll need to get a little creative, using tan and green paints to recreate this look.
Since Frank is a little more on the wild side, you may want to equip him with a heavy machine gun. He's also known for getting right into the battle, so you may consider dirtying his Minifigure up a bit. 
Captain "Soap" MacTavish (Modern Warfare)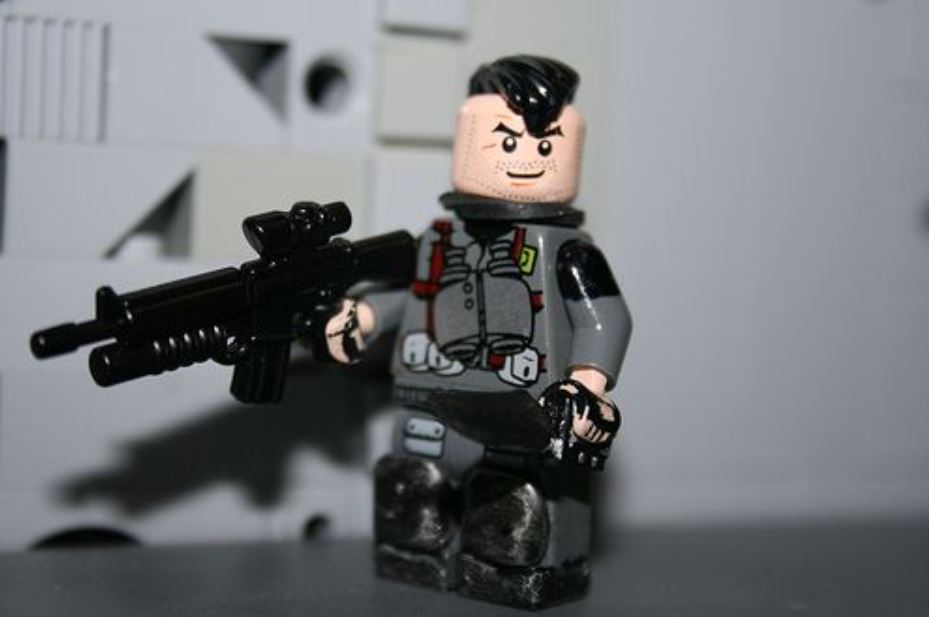 Soap helped kick off the Modern Warfare series as one of several key players in the Ultranationalist crisis. Under the tutelage of Captain Price, this British Special Air Service newcomer became a crucial part of Bravo Team. Save for his faux hawk haircut, there's not much distinguishing Soap from other custom military minifigs, so you may want to check out this Sculpting Hair | LEGO Minifigure Tutorial.
In Call of Duty: Mobile, he's quite partial to the M16, so you could equip him with a custom-built rifle to distinguish him from other Minifigures. His apparel is fairly basic, and the jeans and pouched vest look should be fairly easy to replicate with some customization.
XS1 Goliath (Advanced Warfare)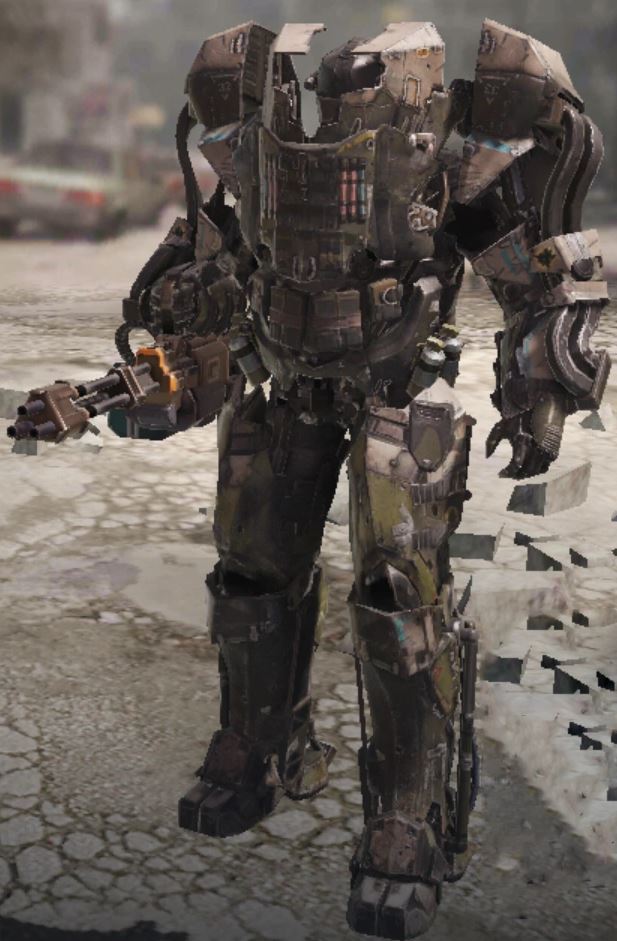 Building the XS1 Goliath is going to take a bit of creativity. The color scheme is mostly tan and metallic, so the spread of bricks you need will be largely uniform. Recreating the XS1 Goliath from Advanced Warfare may best be done from the floor up, starting with the feet and arms before trying to tackle the slightly more involved torso. 
The best part of this build will be creating a detachable minigun, which may come in handy in future builds should you decide to branch off into other FPS video games. For the XS1, there are plenty of images and videos online that should make the custom build a little less taxing. Just remember that the Goliath towers over players and should be able to fit a minifig inside.
Perk-A-Cola Vending Machine (Zombies)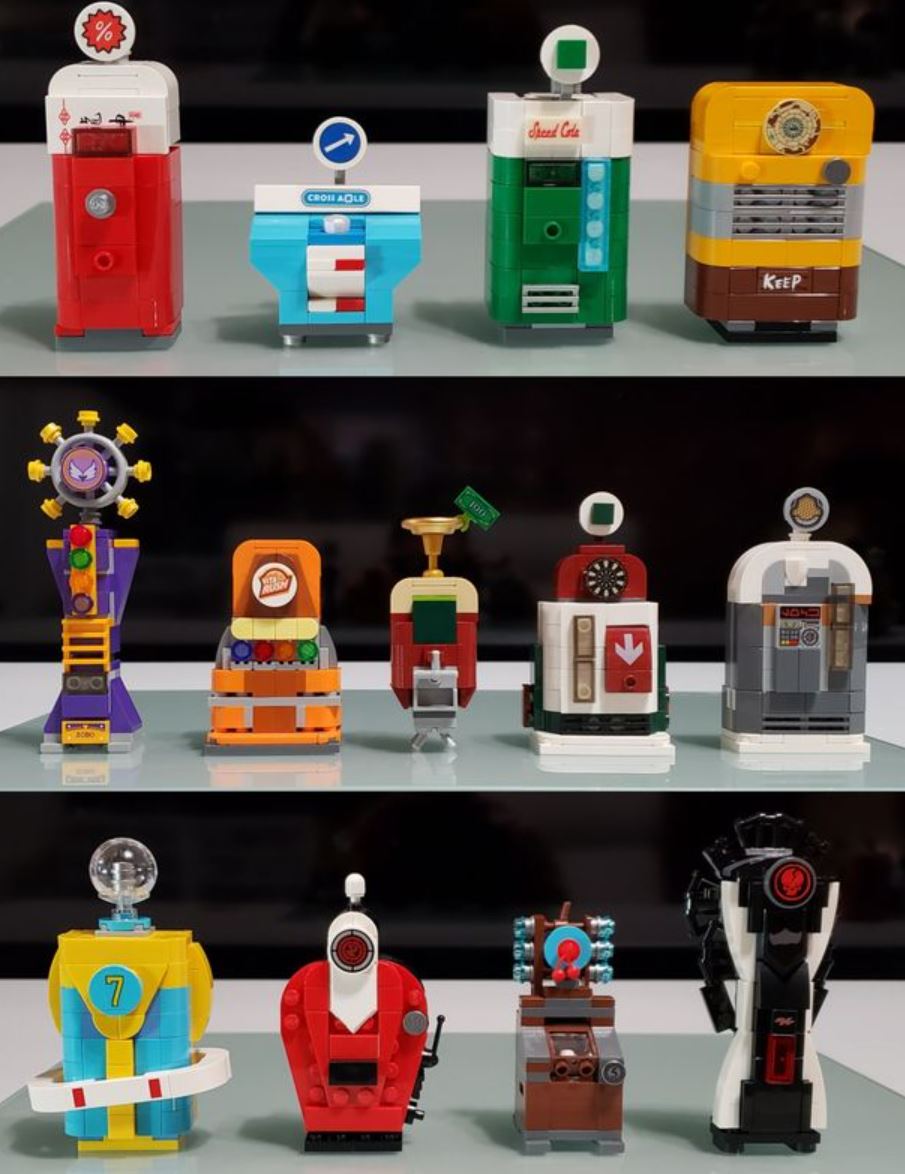 Call of Duty's Zombies mode introduced players to the Perk-A-Cola, a stat-boosting drink that can turn the tide of battle. There is a variety of vending machines to choose from, like the Speed Cola and the Jugger-Nog, which alter a player's speed and health, respectively. Each machine is a fun little build, using a variety of block shapes and colors.
Reddit user u/infamousKONVICT actually took on this project and created a MOC complete with every brick needed and the instructions for each machine. Completing the build takes 871 bricks, so if you're not looking for a larger project, you may consider picking and choosing the Perk-A-Cola machines you think look best.
Gulag (Warzone)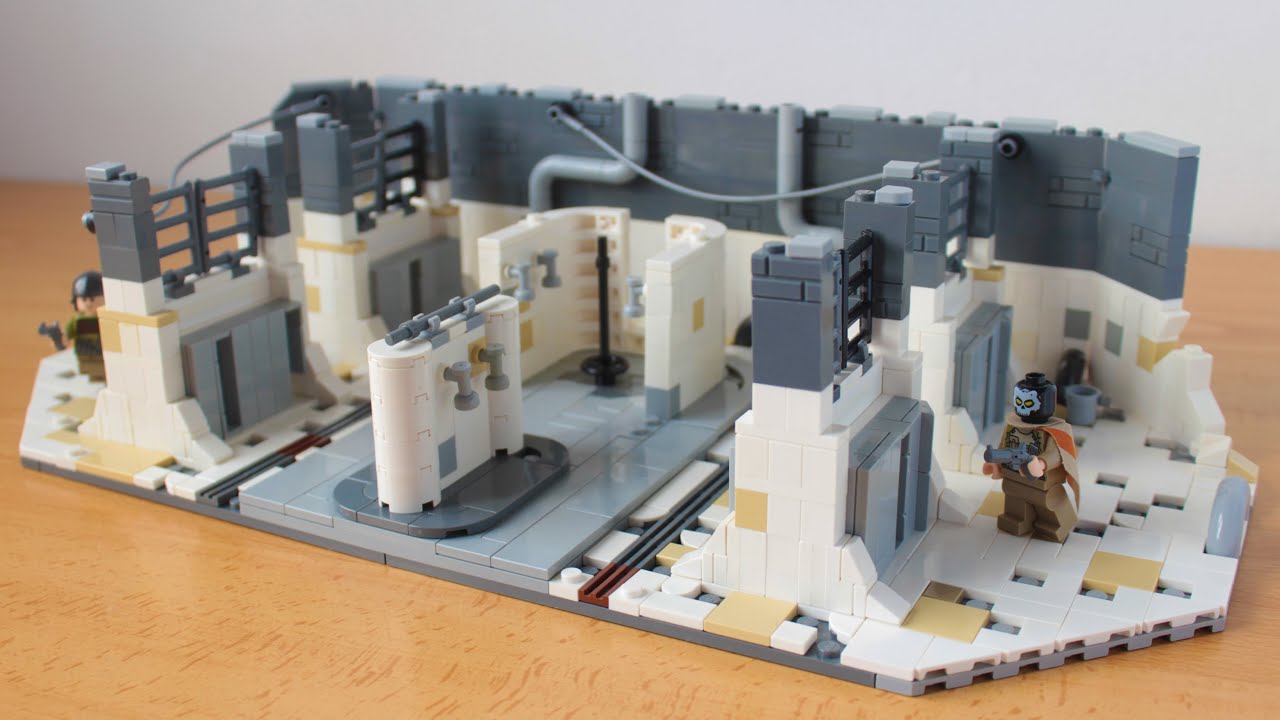 The Gulag serves as a "second chance" arena in Warzone. Its tight quarters and sudden corners make it the perfect place for two players to duke it out for a chance at redemption. It also makes for a pretty interesting LEGO build, and this LEGO CoD Warzone Gulag MOC video gives a framework on how to bring this space to life.
You could follow that MOC brick by brick, but I recommend a bit of customization. As it stands, the MOC is a little too sterile. The Gulag is dingy and dark, so it may take a paint job or swapping out bricks for darker colors to achieve that look. Once finished, though, it's a great arena to throw one of your custom-made Call of Duty Minifigures 
Nuke Town (Black Ops)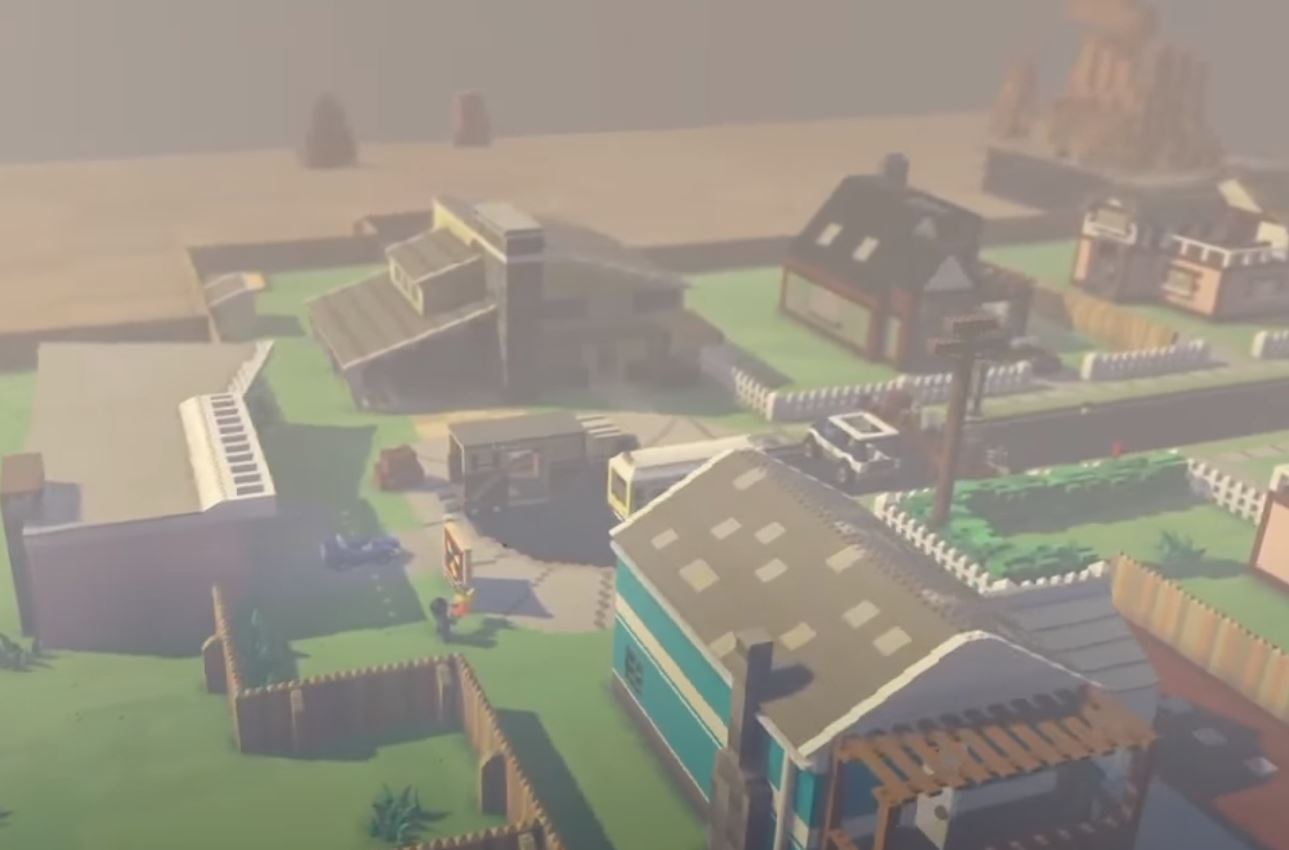 There are quite a few locations you could choose from for a custom Call of Duty build, but the 50's aesthetic of Nuketown really sells the design. YouTuber and builder BrickinNick pieced together a small piece of Nuketown, complete with the school bus seen in the multiplayer map and several buildings. 
There is plenty of room to scale this MOC up, adding more detail to the structures and opening the space a little to create a suitable Minifigure battleground. You can explore the Black Ops multiplayer map through video or by jumping into a private match, which will help perfect the details of the 3D model. 
D-Day Invasion Scene (Call of Duty 2/WWII)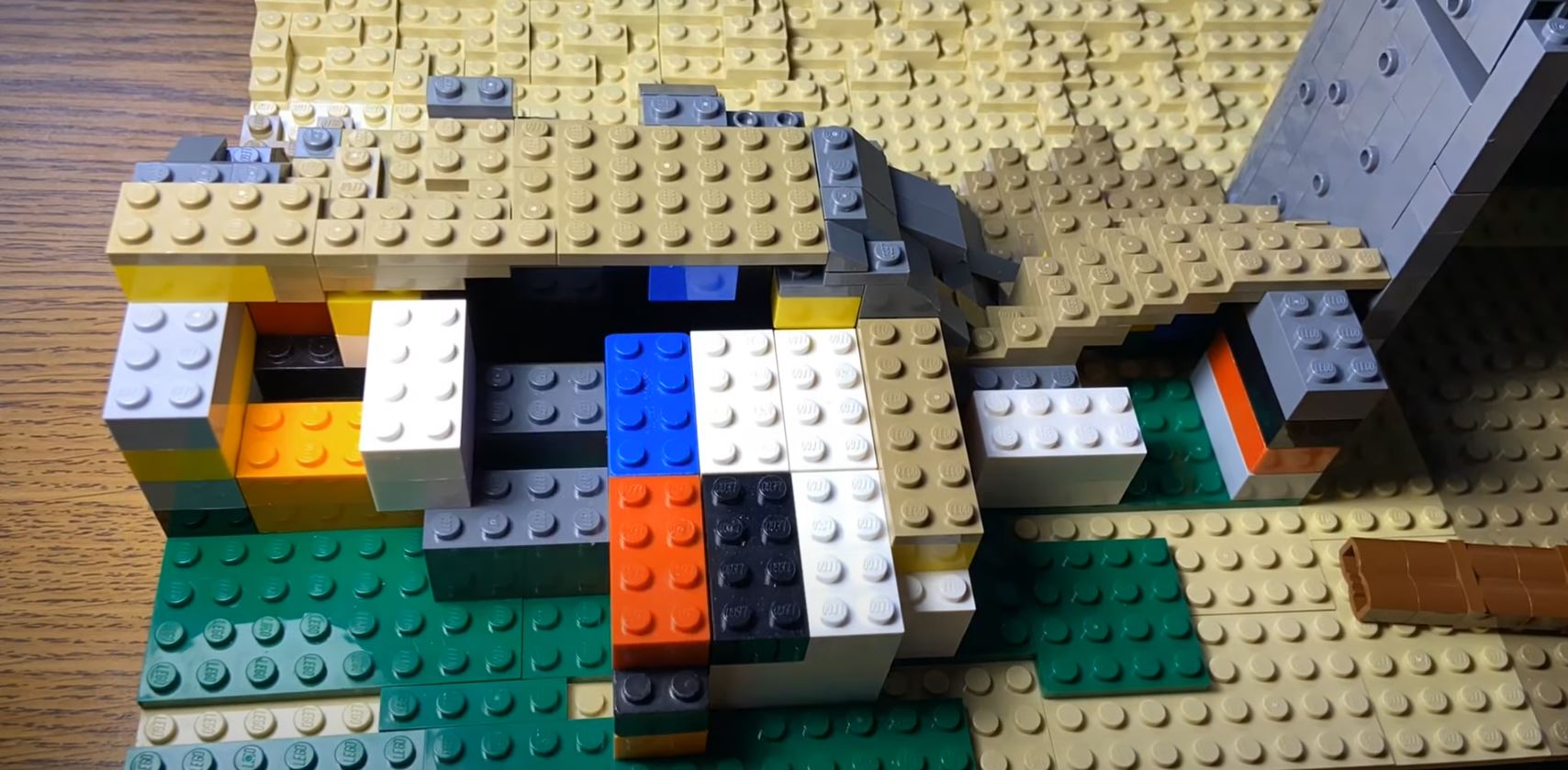 The storming of Normandy on D-Day is one of World War II's most known moments. It also happens to be one of the best levels of Call of Duty 2. Recreating this scene won't be easy, but you have some options on how you want to do it. 
First, you're going to need a lot of brown and tan bricks. The seacliffs and beach are the primary focus of this idea unless you opt to stretch out into the water to depict Allied soldiers ferrying in on transports. There's no wrong way to do it, but focusing on the land battle will be a little easier. 
This LEGO WW2 D-Day MOC is pretty user-friendly, and it fits within the aesthetics of an iconic Call of Duty moment, whether you're pulling from Call of Duty 2 or Call of Duty: WWII. 
UAV Drone Scorestreak/Killstreak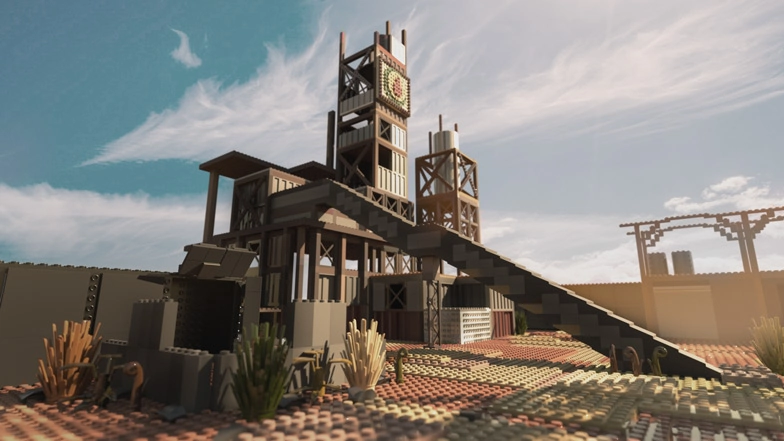 Success in Call of Duty multiplayer is rewarded with a Scorestreak, and among the most popular and accessible is the UAV Drone. The design of the Black Ops II UAV is recognizable but still pretty straightforward, using mostly metallic and white bricks. It's a fairly simple model comprised of two wings, a head, and a tail, and the available images online and gameplay videos should make building this Scorestreak a breeze. 
There are variations throughout the series, so it's simply a matter of deciding which game you wish to emulate. For example, the UAV in Advanced Warfare is a bit more elaborate and futuristic, while the UAV in Black Ops 4 is sleeker with a longer wingspan and no tail.
Care Package Scorestreak/Killstreak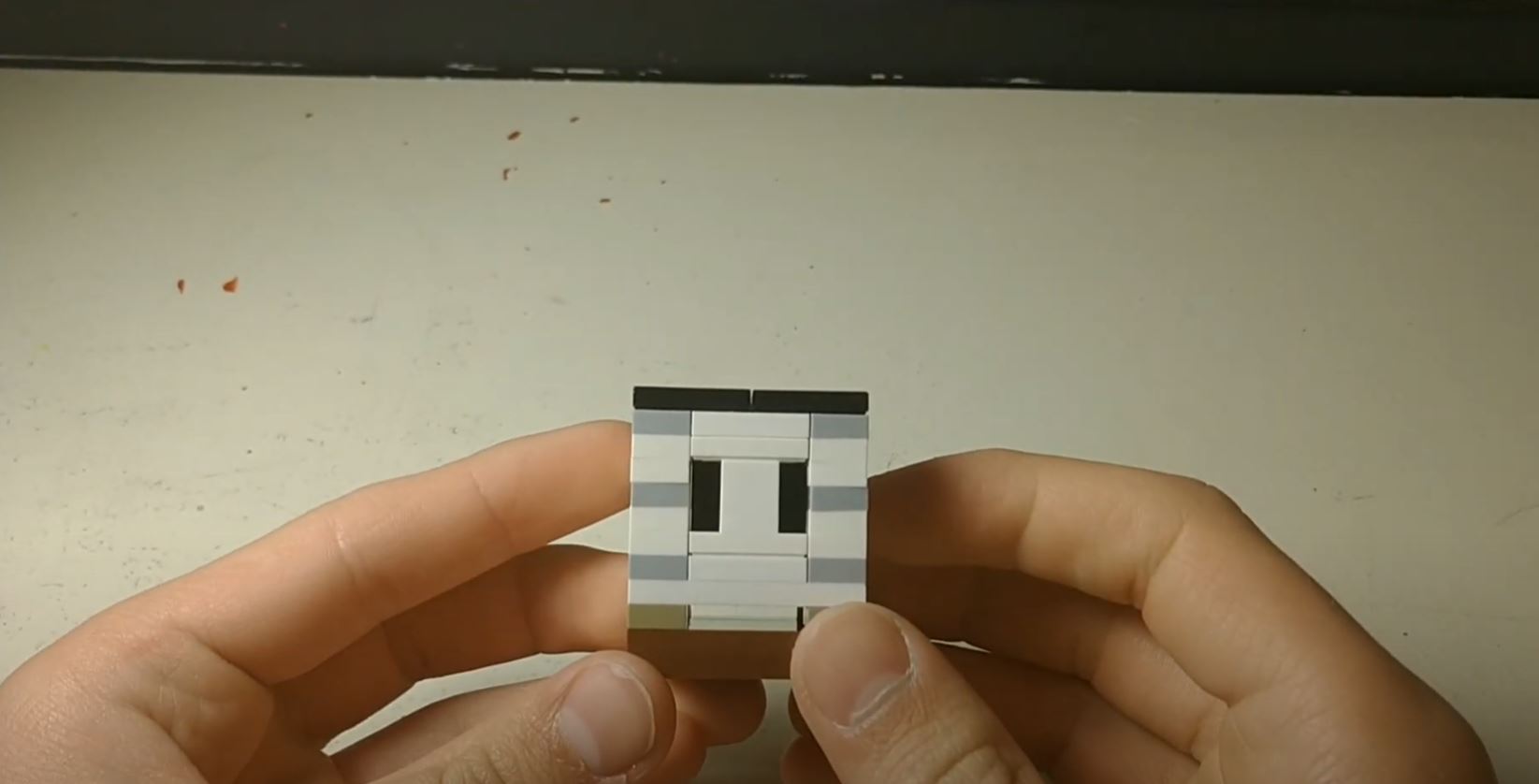 Another popular Scorestreak, the Care Package is a neat build as you can either make it a solid piece with no moving parts or make it so it opens and can be used to store the minifig weapons you create. Like the UAV Drone, there are a variety of Care Packages you can choose from, depending on whether you want a modern, futuristic, or historical appearance. Pre-Black Ops II, they were called Killstreaks, though they served the same purpose.
If you want to stick to Modern Warfare aesthetics to match your custom minifigs, this How to Build a LEGO Care Package tutorial is fairly basic and easy to follow. Using the video as a foundation, though, you can develop your design further and build one of the more elaborate Care Packages.
The Biggest Challenge with Call of Duty LEGO
Sets
Every custom LEGO build comes with challenges. It's possible, though, that these Call of Duty MOCs and customs may be amongst your biggest building challenge. Your first hurdle is that there aren't a ton of references and guides to work off of. If you're building a Call of Duty model, you're pretty much doing it off the in-game rendering. Translating a crisp 3D model into a completed set is no easy task, and it will require you to really sit and think about the part each piece will play.
You're also dealing with a medium that you want to look as realistic and "adult" as possible. That means more small bricks to achieve definition. It will add to the build time, but it's absolutely worth it.
Why Haven't We Seen Call of Duty LEGO Sets Yet?
There are a few reasons why Call of Duty hasn't crossed into LEGO territory, but chief among them may simply be its more mature nature. Though LEGO does delve into more teen-oriented content like the T-rex Breakout set from Jurassic Park, it doesn't tend to veer into military violence. In fact, when I say "adult" sets, that's technically referencing difficulty and not the actual theme.
Another reason LEGO hasn't released an official Call of Duty set is that Mega Construx has its own line of sets based on the popular video game. The Mega Construx series is character-based, featuring a line of characters from the Call of Duty series. There is really only one set, and it's more vehicle-based than anything else. Does that mean LEGO will never release a Call of Duty set? No, Mega Construx can lose or forfeit its license, but that still leaves the issue of the series' realistic violence that doesn't align with LEGO's child-oriented mission. 
Check out our complete guide for the best alternatives to the Best LEGO Call of Duty Sets here!
Other Video Game Builder Sets
While you may have to rely on your creativity and proficiency with LEGO bricks to build custom Call of Duty minifigs and sets, if you're looking for other video game LEGO sets, you're in luck. LEGO is frequently dipping into pop culture for inspiration, and gaming is often tapped.
Super Mario Bros. has an entire line of sets that can connect and expand upon one another. With each expansion, the set gets more elaborate as Mario and company can interact with different elements of the build. Nintendo also lent the design of its Nintendo Entertainment System (NES) for an elaborate set featuring the console and a television displaying Super Mario Bros.
Minecraft also has a fairly elaborate assortment of environmental sets that send builders into dangerous mines and through Ruined Portals. From a Pig House to a Treehouse, LEGO ran with its creativity to capture the fun of building unique spaces in Minecraft. 
Frequently Asked Questions About Call of Duty LEGO Ideas
Question: How Much Will It Cost to Build Call of Duty Custom LEGOs?
Answer: It really depends on which build you're looking to complete. Finishing a Captain Price Minifigure will cost quite a bit less than Nuketown, which could easily require 100 times more pieces. If you're buying one of the above-referenced MOCs, you could be spending about $50 per MOC.
Question: Are There Any Current LEGO Sets I Can Use to Build Call of Duty Sets?
Answer: Unfortunately, there aren't any military-themed LEGO sets that you could piece apart to at least capture the coloring of Call of Duty figures. It may be possible to convert Star Wars blasters into guns, but there is no one set that can be pinpointed to build a Call of Duty custom.
Question: Are Call of Duty Mega Construx Sets Compatible with LEGOs?
Answer: LEGO and Mega Construx aren't inherently compatible. Some pieces may connect, but you'll find that most won't connect well. 
The Final Word
Venturing into uncharted territory is always a thrill, and, for the most part, Call of Duty LEGO is uncharted territory. Some of these ideas will challenge you to use everything you know about LEGO bricks. Others are pretty simple and only require a little paint job. They're both rewarding, especially since you're mostly starting from scratch.
You can scour LEGO sets past and present for one that may serve as a good groundwork for a Call of Duty set, but you're likely to find that you are really taking on these builds on your own. The trick is to be patient and go slow. Plan out how each brick will be used before you even put it to use. If you have to, storyboard the idea with a rough sketch and a general idea of how to lay the foundation.
When you think Call of Duty, you may not immediately think of LEGO. There is a market there. It just requires some creativity, as Activision and LEGO haven't made a move to make Call of Duty an official part of the LEGO lineup.
Recommended Reads: