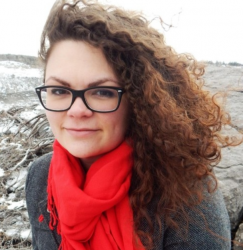 Latest posts by Candace Osmond
(see all)
Playing or watching Pokémon is always a good idea, in my opinion, no matter how old you are. You can immerse yourself in their world to catch and train some cute monsters for battle. Add in a few LEGO pieces, and you have another favorite activity to try!
Prepare your building blocks and creativity with these 17 LEGO Pokémon build ideas. The list contains projects from beginner to advanced levels. You can also create your favorite Pokémon in both miniature and statue forms! Let's go catch 'em all!
Top 3 Picks
Best Overall: Visit the Pokémon Center With Professor Oak
Most impressive: Pokémon Statues Ever
Best for Beginners: 2D LEGO Pokeball
Best LEGO Pokémon Build Ideas
While LEGO doesn't sell Pokémon toy sets, it has incredibly diverse pieces that will let you build anything! Here's a list of LEGO Pokémon ideas to inspire your next project.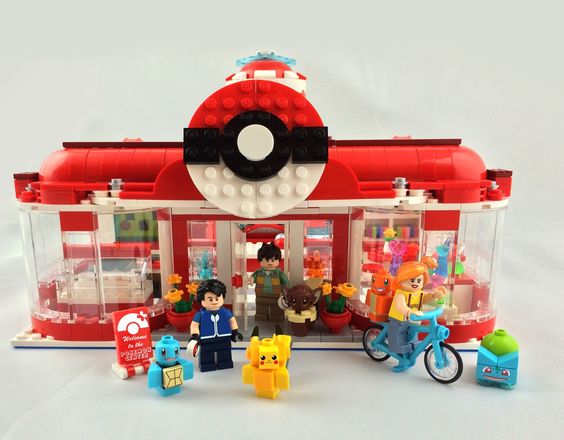 This epic Pokémon Center will let you imagine buying essential potions and updating your Pokedex inside. The shop has everything you need for the Pokémons to safely battle and evolve!
This LEGO build includes an adorable dressing room with fun clothes and hats that trainers will enjoy.
It also has Pikachu, Squirtle, Charmander, Bulbasaur, and Eevee. Ash, Misty, Nurse Joy, Brock, and Professor Oak are also here.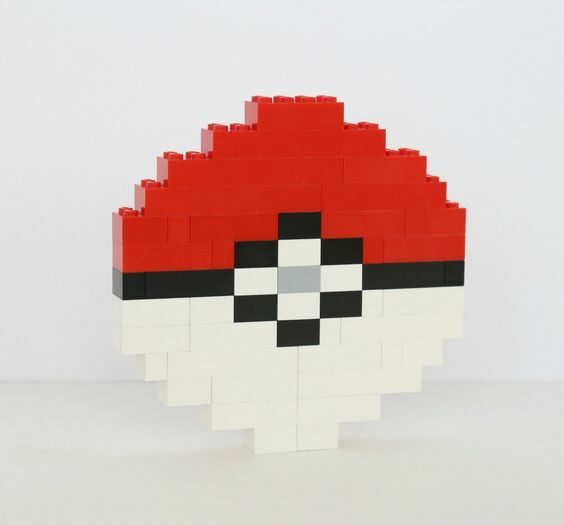 Your LEGO Pokémon collection wouldn't be complete without this Poke Ball project. I know I'm tempted to do it! I just have the pre-made Pokeballs.
It's a straightforward design that even kids can finish. The Pokeball features a 2d structure that doesn't close or open. It's also not spherical, so just let your imagination breathe power into it!
Once you have mastered how to make a Poke Ball, you can start building the Great Ball, Ultra Ball, and other types too!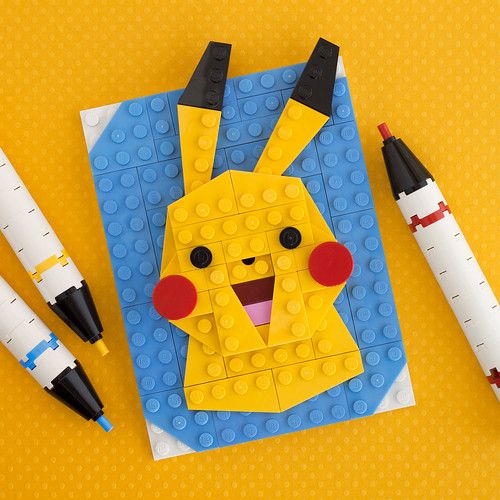 Here's another 2d build you can try with kids! The LEGO Pikachu rests flat against a blue background, perfect as a decoration in your game room or bedroom. It also uses LEGO markers to produce the vibrant yellow color of Pokémon's undisputed mascot.
You don't need a lot of parts for this model, which makes it great to try with little ones. Just assemble a few blocks on the tiles, and you're done!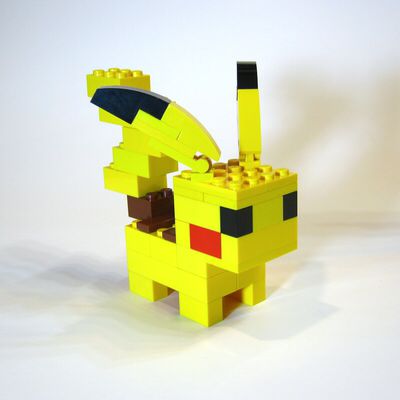 Try these quick Kanto starters project if you have a thing for tiny LEGO models! My son loves them. Only a few bricks and plates will do for this miniature set, so new LEGO collectors are welcome.
The tiny friends include Pikachu, Melee, Squirtle, Ivysaur, and Charizard. Once you have a bigger LEGO collection, you might as well complete the Johto, Hoenn, Shinnoh, and other starter Pokémons.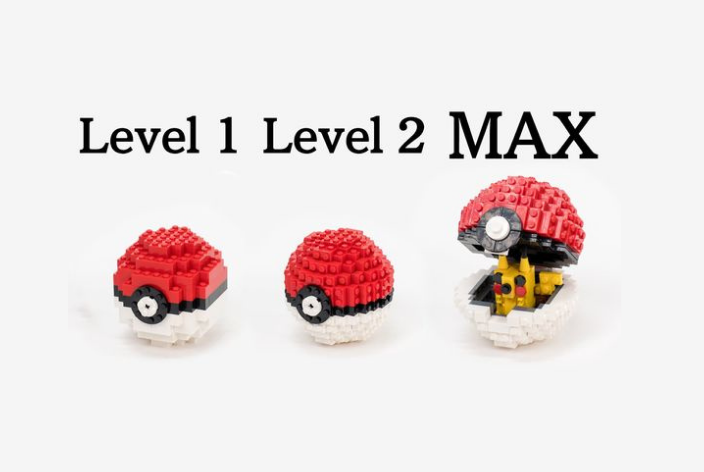 This realistic Pokémon Ball in 3D will let you battle as fast as lighting! It also takes the LEGO Pokémon Ball to a whole new level because you can insert a Pikachu figure inside. And the secret to making it close and open is to use a hinge-like LEGO piece.
This LEGO model is perfect for kids who like to role-play. Like Ash, they can catch and store different Pokémons with this item. If you have different colors of LEGO pieces, why not assemble the other Pokémon Balls?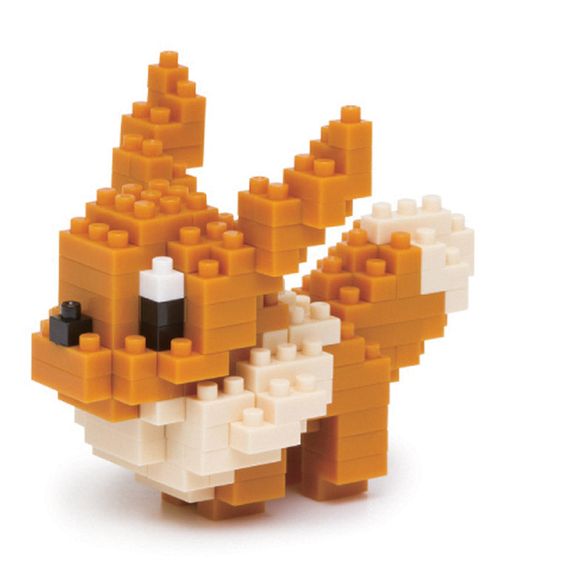 Perhaps you need something smaller than the miniature set! Stack up on some 4x4x5 mm parts to create micro-sized models like this Eevee Pokémon.
But don't underestimate the size of this LEGO construction. This idea requires hundreds of building blocks and hundreds of minutes to assemble! The result is a beautiful Pokémon character that fits the palm of your hands.
See also: LEGO Imperial Shuttle Review and Guide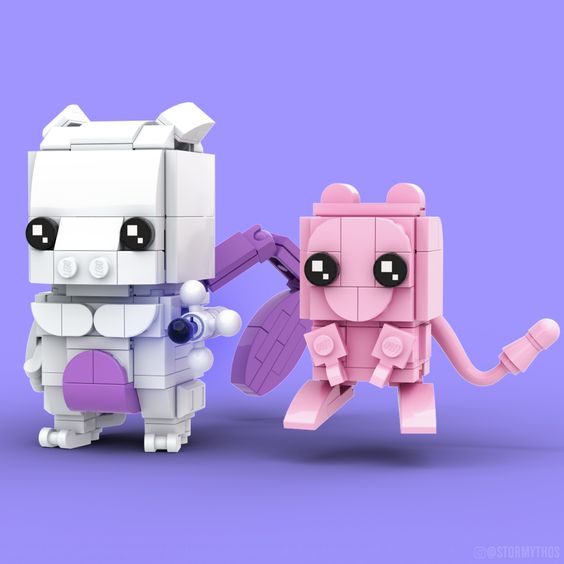 Do not skip the creation of the strongest Pokémon ever! This set contains unique pieces that will let you build an adorable model of Mew and its descendant, Mewtwo.
The pixelized eye completes the adorable pink, white, and purple design. Every Pokémon fan will surely enjoy the unique and kid-friendly appearance of this model.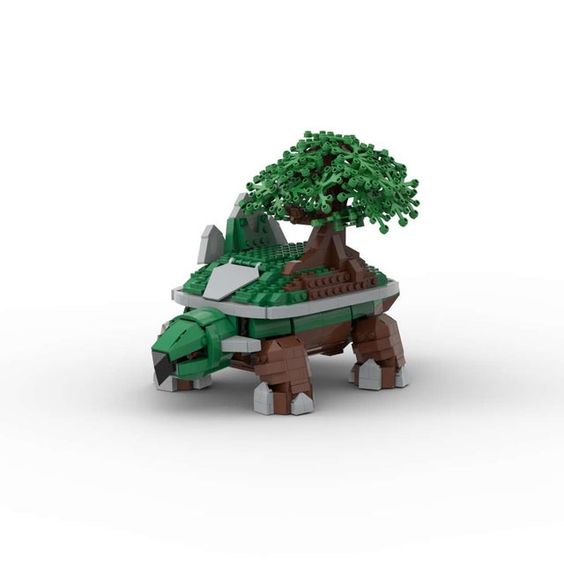 The idea of a giant tortoise character with a tree on its back is already lovable. Why not turn it into a LEGO figure? This Tortora build is so beautiful that it can single-handedly destroy other Pokémons.
But you will need lots of LEGO Green Tree Leaves for this customized project. It's a type of specialty piece that only LEGO offers. Some tile blocks and slopes will also be helpful for the spikes.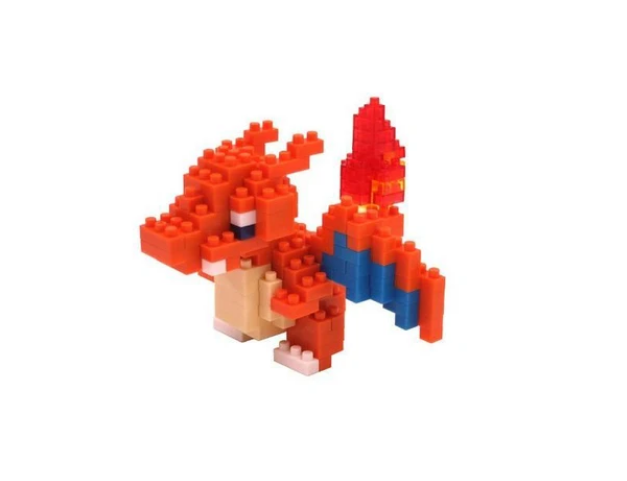 Only real Pokémon enthusiasts will recognize this dragon-like figure. He's my personal fav! Build this Pokémon Charizard LEGO without the need for limited edition pieces. You only need some red, orange, and yellow Nanoblocks and some creativity.
The model is perfect for anyone trying to build all forms of Charmander! That's because this flying Pokémon is its final and strongest form.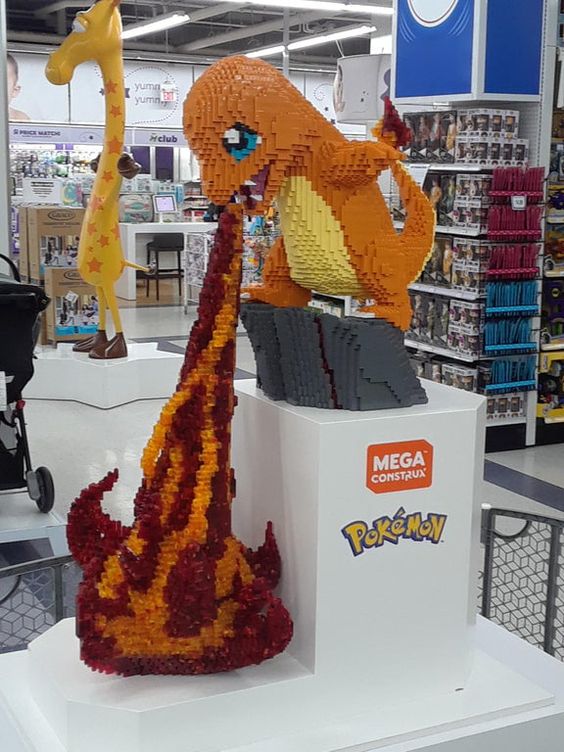 Every fan's dream is to have a giant LEGO model of Charmander breathing fire inside their house. All your visitors will surely be in awe once they see this valuable figure inside!
Prepare thousands of building blocks and an elevated surface to re-create this Charmander model. PS: Don't forget to bring plenty of patience, too!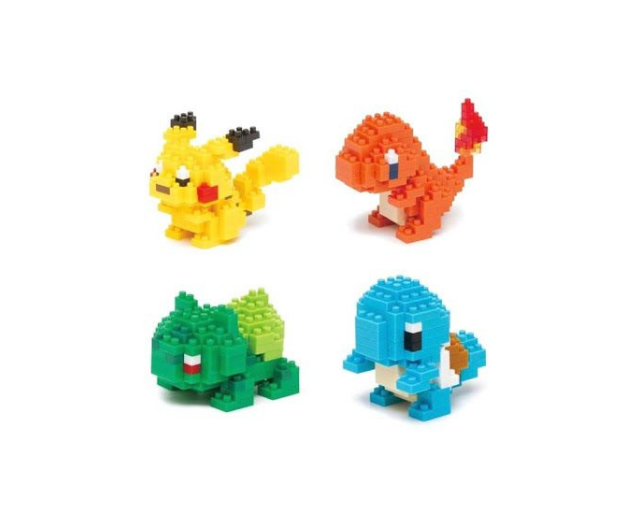 There's something fantastic about pixelated LEGO figures of cartoon and video game characters. This build idea features Pikachu, Charmander, Squirtle, and Bulbasaur made of 4mm Nanoblocks.
They're easy to assemble and can fit your pocket like a keychain! Have fun creating all the other Pokémons and place them in your Pokémon Ball figure.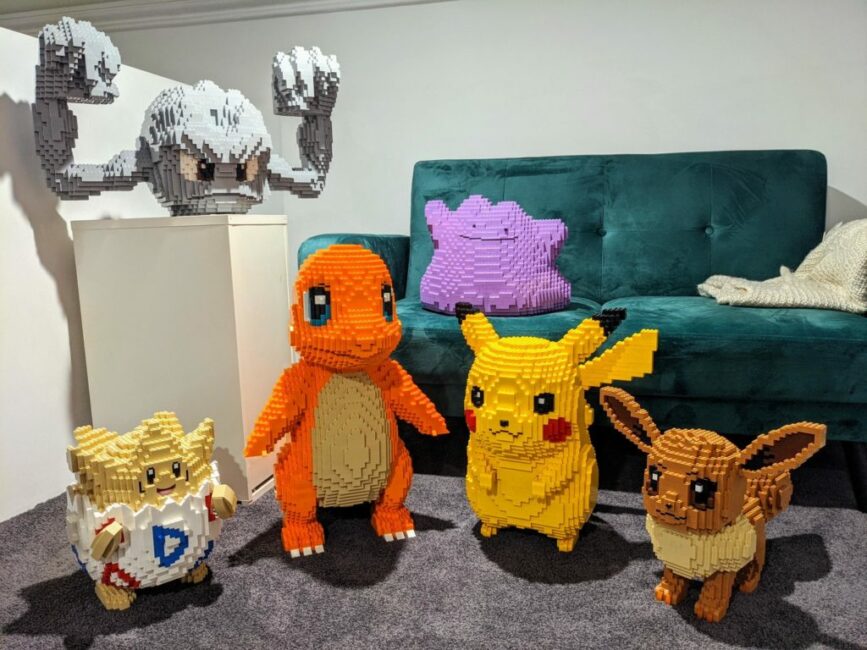 These fan-made Pokémon statues will make you jealous! I'm in awe of these. Like, really…just LOOK at them! They must have taken ages to create.
Redditor Ddave created Charmander, Ditto, Eevee, Geodude, and Pikachu from different LEGO pieces. He mentioned how challenging they were to assemble because of the bricks and plates combined.
You'll need around 2,000 and 15,000 bricks to complete this set. But everything will be worth it once you see your work looking like 8-bit creatures!
It's also a great idea to assemble your favorite Pokémon characters from their starter version to their evolved one. You know that Bulbasaur evolves into Ivysaur at levels 16. And it further develops into Venusaur at level 32. Just a little nerd talk for ya.
This set requires unique pieces so you can copy the blooming bud on its back. Who knows, maybe you'll also add a Mega Venusaur to your collection in the future!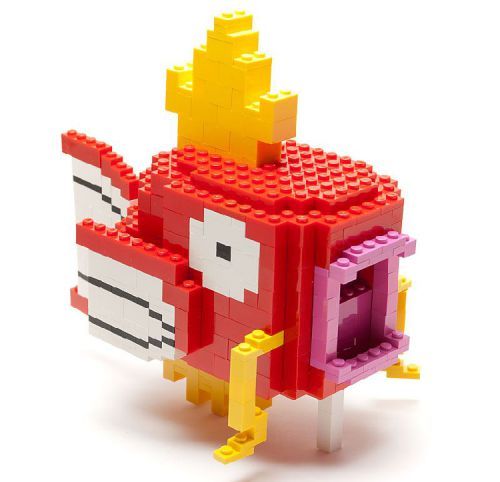 Magikarp is another beloved Pokémon you should build with your LEGO pieces. Although, I personally think it's the strangest one LOL. The fish-like character has reddish-orange scales, but plain red bricks and plates will do for its body. You will also need a few yellow pieces to create the fin.
Unlike some Pokémon characters, you need to assemble Magikarp's eyes manually. Make sure it looks enormous and vacant.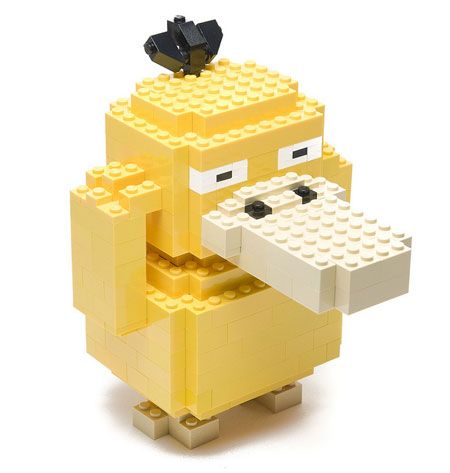 This LEGO figure captures the likeness of another first-generation Pokémon character, Psyduck. Arguably the most annoying of them all. You only need the basic stuff for this model. Start gathering your beige, yellow, black, and white blocks, plus a few black slopes for the strands of black hair.
The best part about assembling this Pokémon is the adorable beak, where all the fighting occurs. Place it alongside your other models for an aesthetically pleasing decor.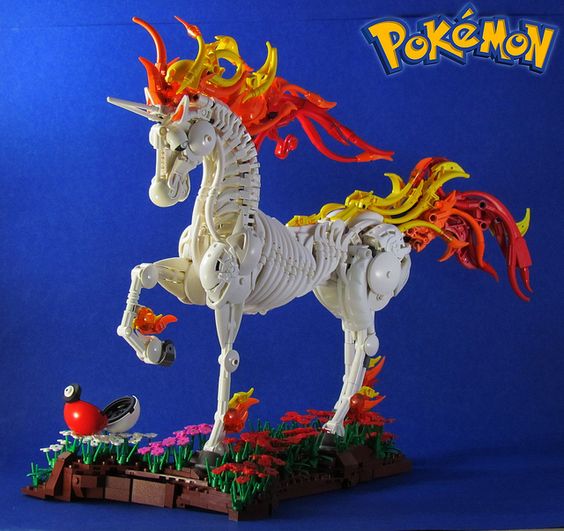 Who wouldn't choose this beautiful fire-type Pokémon that evolved from Ponyta? This graphic Rapidash statue contains unique pieces like the curvy flares to resemble the character as best as possible.
Make sure to cover the other side of the statue. It's where you can hide the connections between every piece.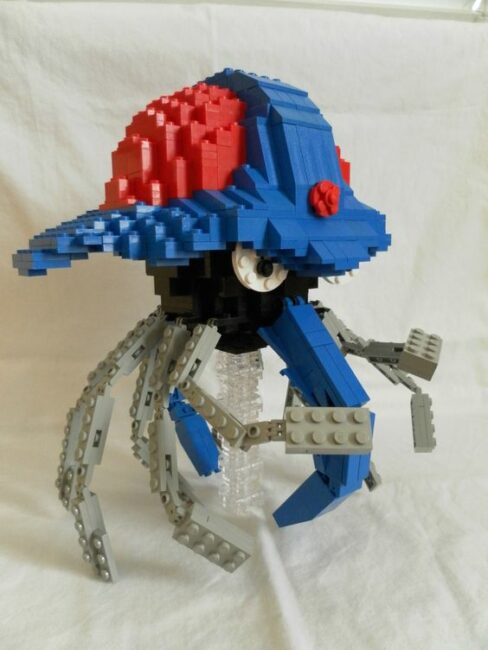 This Tentacruel model proves you can make anything with LEGO pieces. The cnidarian Pokémon has a light blue body and red orbs on both sides.
Even advanced LEGO builders might find this character's bizarre shape challenging. Stack some clear blocks together so you can make this tentacled Pokémon stand. Clip pieces will also help attach each limb.
When Did LEGO Start Making Pokémon Sets?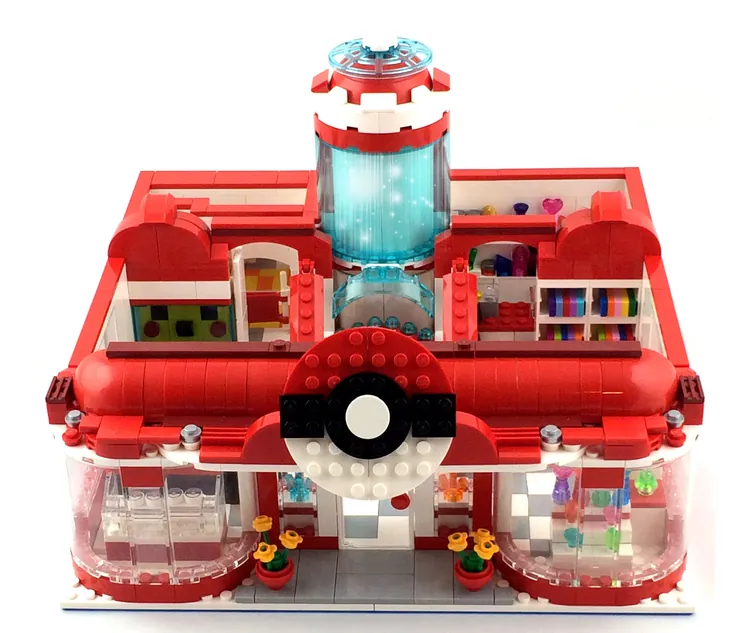 LEGO and Pokémon seem like the ideal collaboration every toy and video game lover wants. LEGO is the leading toy brand globally, while Pokémon is one of the most internationally iconic franchises.
A building block set from both brands could hit two birds with one stone. Unfortunately, the famous toy company doesn't have Pokémon sets.
In 2019, the Pokémon franchise launched its live-action movie entitled Pokémon: Detective Pikachu on the big screens. With Ryan Reynolds voicing the main character, the film received favorable reviews from several enthusiasts.
There's already a rumor of sequels and spinoffs for Detective Pikachu. However, the idea of a LEGO movie with Pokémon characters is still far from possible. Even a Pokémon toy set might never be available in a million years.
What's stopping the two companies from profiting off this excellent idea? It could be that Mattel's Mega Brands, LEGO's rival, owns the license to Pokémon.
A few years ago, an online Pokémon fan named Savath Bunny pitched a LEGO Pokémon Center on the LEGO Ideas site. The set includes five mini-figures and five starter Pokémons in Kalos City's Pokémon Center.
Despite becoming viral, the company still turned the concept down. The brand itself firmly stated that it has no plan of pursuing a license to produce a Pokémon toy set or a movie. Nothing in this world is permanent, right? Maybe, if we hope hard enough, they'll change their minds in the years to come!
But there's no need to wait if you can make your own. Try creating Pokémon figures out of LEGO blocks and tiles. It will help you develop creative thinking by discovering what you can make without restraint!
Despite the disappointing news, there's still a collection of video games, toys, and other merchandise to enjoy. You can also try the newest Pokémon Sword and Shield, which involves a new water-type Pokémon named "Sobble."
How Many LEGO Pokémon Sets are There?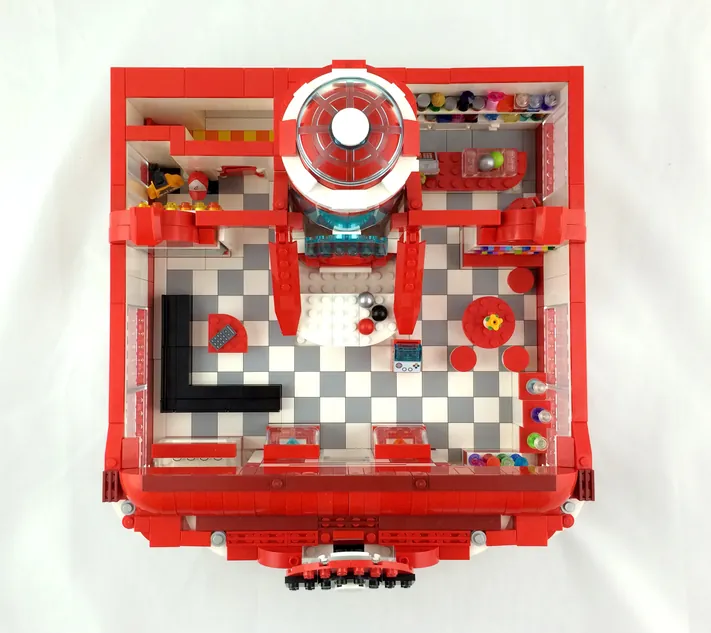 There are no LEGO Pokémon building sets available because Pokémon is still owned by LEGO's competitor in the toy industry. But you can still improvise Pokémon statues and miniatures with these toys. That's what building blocks are for anyway, right?
LEGO pieces come in different colors and types. The sky's the limit! There's a block or plate for Sandslah's spikes, Butterfree's wings, or Charmander's flaming tail. The downside is there are no instructions or guidance from the brand.
Mega Construx is the LEGO-competing building block company that sells Pokémon sets with instruction manuals. It used to be known for its kid-friendly, large-sized bricks, previously known as Mega Bloks.
Later on, it rebranded into Mega Construx to produce smaller blocks that resemble LEGO. It's perfect for builders who want to save a few bucks because of its reasonable price. You can also connect these blocks to LEGO without much inconvenience!
Nothing tops LEGO's high-quality materials and diverse pieces. But Mega brand will make do for kids and non-collectors.
The brand offers over 60 Pokémon building sets! Most of them are miniature figures of different characters like Pikachu, Piplup, Deino, Bulbasaur, and Squirtle. You can also check out their Jumbo Pikachu statue, which stands 12 inches tall.
Mega Construx also lets you build the environment and set the scene for a battle between Pokémons. They have a Pikachu vs. Sobble set on the city fountain and a Machop vs. Galarian Zigzagoon showdown.
You can also buy an evolution set of Pikachu, Eevee, Charmander, and other Pokémons! Perhaps a Kanto region team or a Pokémon building box will amuse you!
Best LEGO Alternative Pokémon Sets
LEGO bricks introduce unlimited, open-ended fun to both kids and adults. Here are three of the best Pokémon sets to kickstart your project.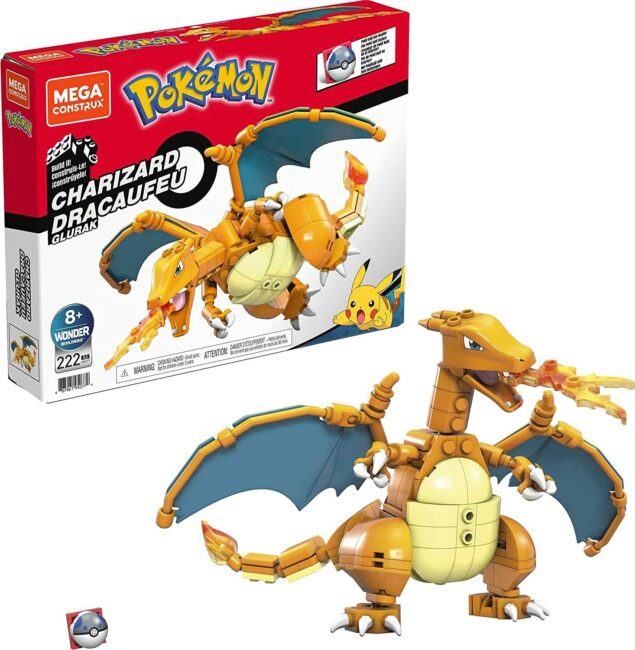 Prepare a fiery battle with this final-form Charizard. The fire-type Pokémon figure stands four inches tall and is made of 222 building blocks. The wing and tailpieces make the model look premium-quality and ready for a flaming fight!
Price Range: $15-$20.
Number of Pieces: 222.
Age Range: 8 years and up.
This mini statue is easy to assemble, thanks to the clear instructions. Mega Construx also guarantees your Charizard figure will look good in pictures. Feel free to move the posable set. Let the character sit, pose for the battle, or breathe fire from its mouth!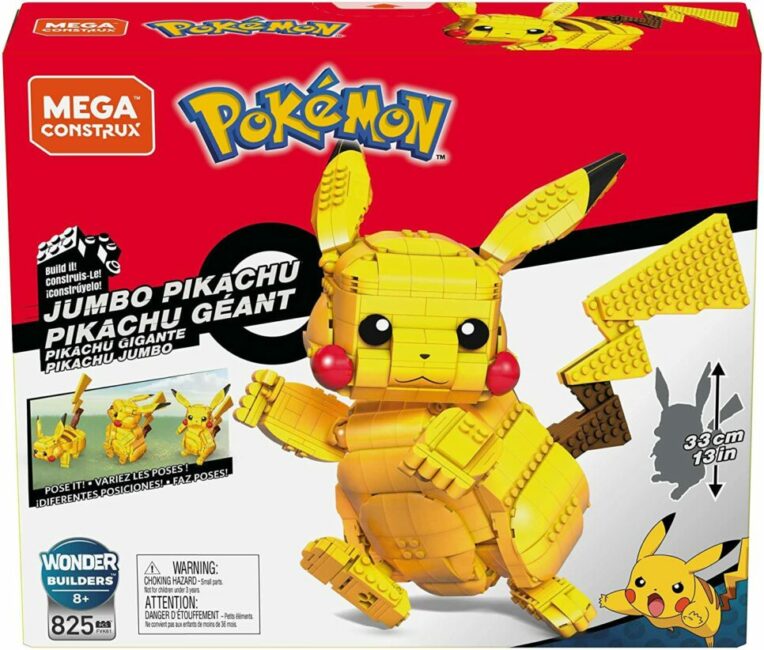 Avid Pokémon fans will fall in love with this affordable Jumbo Pikachu set. The stellar figure is bigger than a ruler, requiring over 800 pieces of building blocks. It features the iconic tail of Pikachu shaped like a bolt of lightning and its adorable red cheeks.
Price Range: $45-$50.
Number of Pieces: 825
Age Range: 8 years and up.
What I love about this toy is how you can position it in multiple poses. Mega Construx's impressive design lets Pikachu crawl on its legs or stand on its feet. The tail's placement also depends on your preference!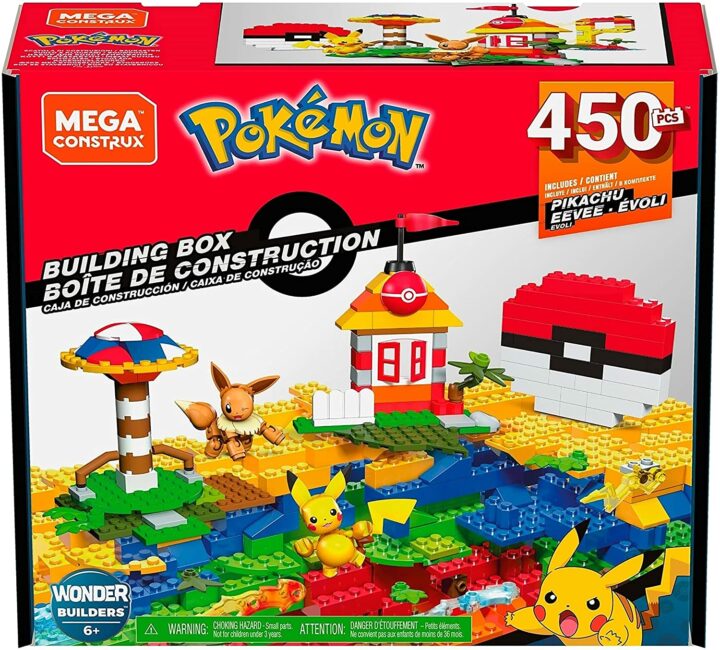 This Mega Construx set is perfect If you're looking for Pokémon-inspired building blocks for schoolchildren. The box contains 450 pieces that will let kids create their very own Pokémon world.
Price Range: $25-$30.
Number of Pieces: 450
Age Range: 6 years and up.
The display shows three building ideas, but you can browse more at Mega Construx's Beyonders mobile application. A Pokémon color palette inspires all the pieces inside. You can even create a Pokémon Ball model!
FAQ
Question: Where Can I Get LEGO Pokémon?
Answer: You won't find any official LEGO Pokémon building toy sets because the brand doesn't sell any. But you can buy Pokémon sets from Mega Construx online and in many physical toy stores.
Question: Does Walmart Have Pokémon LEGOs?
Answer: Walmart offers Pokémon building sets. But they are not from the brand LEGO.
Question: How Do You Make a Lego Pokeball?
Answer: The quickest LEGO Pokeball project you can try is in 2d form. But if you prefer the realistic spherical toy, you will need several tiles and blocks in red, white, and black.
Start with a layered base to give an illusion of a circle. Do the same on the other sides, then attach the round button in front. Add clip pieces so you can close and open the Pokeball.
Bottom Line
Pokémon has become a legend in the world of gaming, toys, and television. But while the franchise is built on collecting, there are only a few building sets and blocks to hoard.
I hope this list of LEGO Pokémon builds helps you decide on your next construction project. Which Pokémon toy set are you getting? I'd love to know your answers in the comments! And for more awesome LEGO ideas, check out our list of the best LEGO play table ideas.
Recommended Reads: