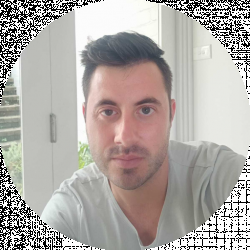 Latest posts by David Borgogni
(see all)
Rumors of the LEGO Optimus Prime set have been spreading online since the start of 2022. If these rumors prove true, the Optimus Prime 10302 will become the first LEGO Transformers set ever.
LEGO still hasn't released an official confirmation of these rumors. This model is not yet available on the company's website, which indicates that we're still months away from the set's potential release date.
Designing and building a display model of your favorite Transformers character is still the only option you'll have if you want to create a LEGO version of Autobots or Decepticons. The Transformers franchise offers plenty of material to LEGO builders as they can choose from a plethora of characters.
In this article, I'll explore Transformers projects you can construct from the LEGO pieces you have in your collection.
Bottom Line Up Front
Hasbro and Takara Tomy have been producing Transformers action figures since 1984, which is why LEGO never released a set based on this animated series.
Models like Megatron Movie Series Action Figure or Trans Scanning Bumblebee Action Figure are some of the best Transformers toys these brands offer.
Building a LEGO Transformers display model can be challenging even for experienced builders who already have extensive collections of LEGO pieces.
Selection Criteria
Transformers Cinematic Universe spans almost four decades, and it features a variety of characters from different continuities. LEGO models I included in this article are based primarily on characters from the Transformers Generation One continuity family.
In addition, here is the crucial criteria I used during the selection process:
Character's fan base – Most LEGO Transformers that made the final cut are based on the most popular characters from the Transformers franchise. This criterion has helped me choose LEGO Transformers that most fans know and admire.
See also: The best LEGO Iron Man sets
10 LEGO Transformers
All Transformers have vehicle and robot modes. Building a LEGO display model of one of the franchise's characters involves discovering a way to switch between two modes without taking the model apart and reassembling it.
Finding the list of LEGO parts necessary to construct one of the main Transformers characters is relatively easy. Once you decide which Autobot you'd like to build, you should search for different solutions offered by seasoned LEGO builders.
I've listed several Transformers characters you can use as an inspiration for your DIY LEGO projects, so let's take a closer look at them.
See also: LEGO Friends Friendship Bus Review and Guide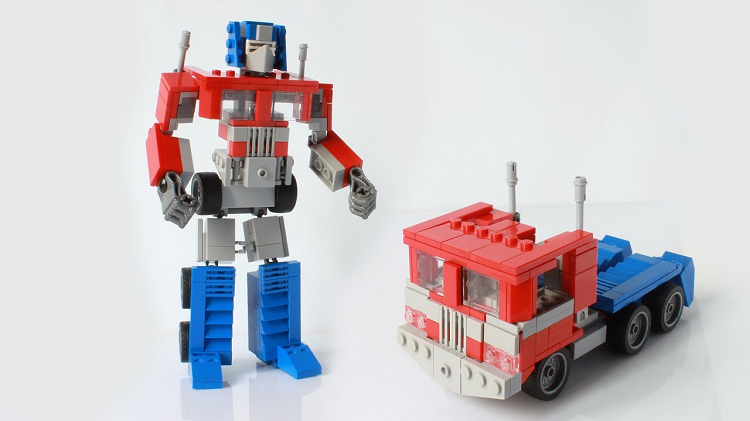 As the most popular Transformers character, Optimus Prime is an obvious choice for a DIY LEGO project. In addition, building instructions and tutorials for mini and large-scale models of this Cybertronian are readily available online.
You're going to need around 500 parts to construct a ten-inch-tall and six-inch-wide figure of this Autobot. Standard LEGO wheels, slopes, or joints are among the pieces you'll need to complete this build. Adding weapons or similar accessories to the model is optional.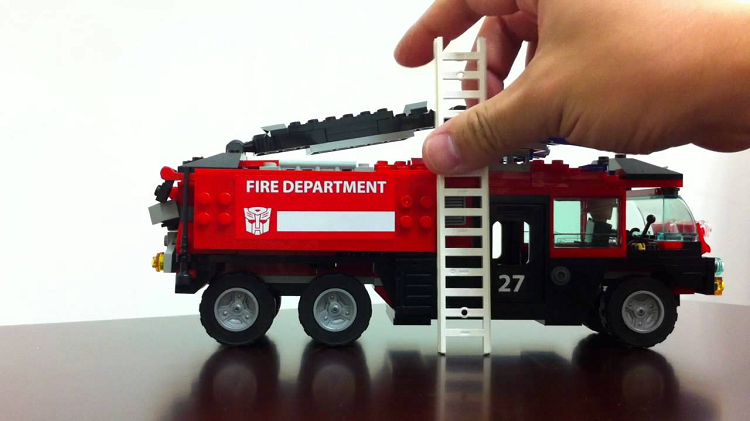 Even though he was Optimus Prime's mentor, Sentinel Prime is one of the main antagonists in the Transformers Cinematic Universe. Constructing the figure of this Autobot is a treat for all LEGO and Transformers fans. Still, you won't find a lot of tutorials online on how to build a Sentinel Prime LEGO figure.
The character's vehicle form is a fire truck, so gathering the pieces for this mode shouldn't be too difficult. However, the robot form is more complex, and you might need a variety of custom pieces to design an accurate replica.
Megatronus Prime – The Fallen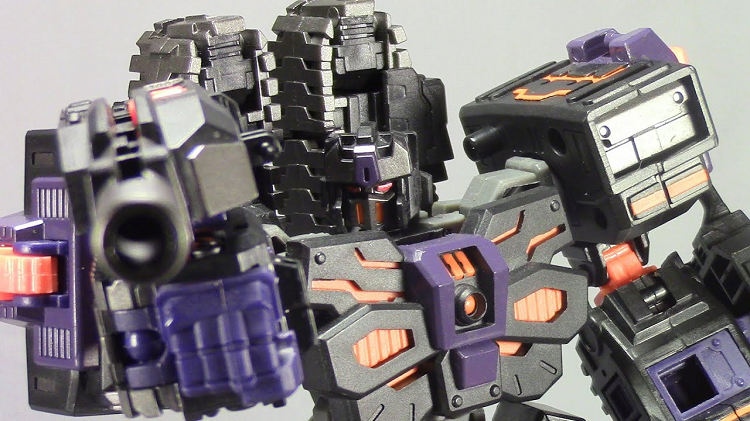 Sets from Technic and Creator Expert themes contain most pieces you need to construct a Megatronus Prime –The Fallen figure. The first Decepticon transforms into a telescopic laser canon, Walther P38 handgun, or particle beam weapon, so you'll have several alternate build options.
Moreover, Megatron can transform into different vehicles, and you can decide if you want to opt for a weapon or vehicle mode. Most building instructions you'll find online are for miniature versions of the Megatron action figure.
Assembling a large-scale model of this Transformers villain requires advanced building skills and quite a bit of creativity.
Leonicus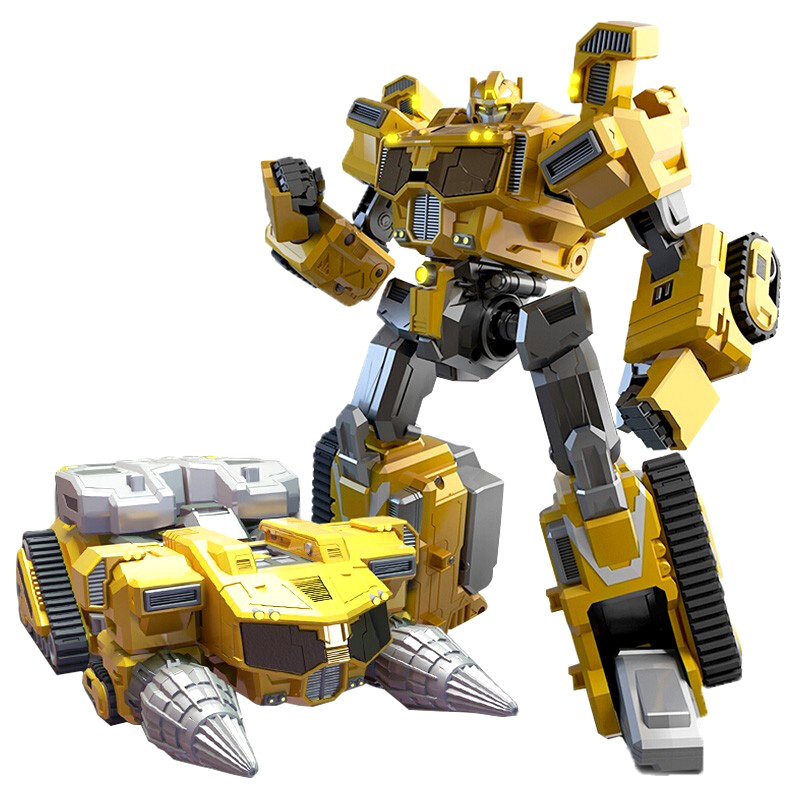 Even though he's not one of the main protagonists in the Transformers: Generation One, Leonicus, or the first of the Ancient Covenant, he is still an important character from the Beast Era. However, finding the character's action figure you can use as a model for your project is almost impossible.
You'll have to use the Leonicus' appearance in the animated series as a model for your project. Choosing this character as inspiration for a DIY project is only a good option for skilled LEGO builders with extensive knowledge of the Transformers Cinematic Universe.
Jazz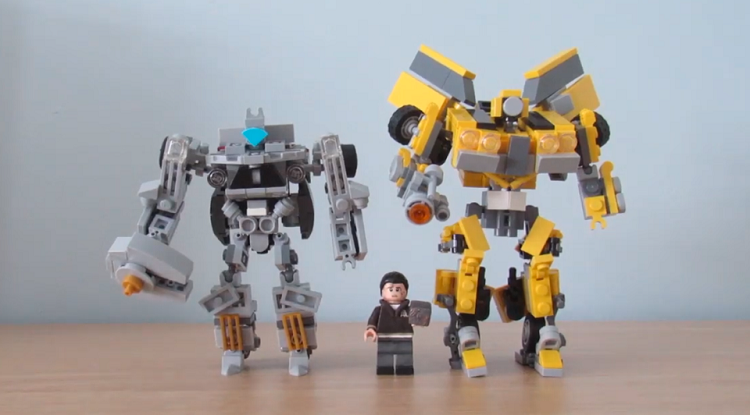 A music-loving robot and one of Optimus Prime's best friends has been the fan-favorite for decades. That's why it's not surprising that Jazz served as inspiration for a variety of custom LEGO builds. Most LEGO figures of this Autobot measure several inches, and they contain less than a hundred pieces.
Hence, you won't need advanced LEGO building skills to construct a small-scale version of this Transformers character. Some websites offer part lists and step-by-step building instructions for this LEGO project.
Bumblebee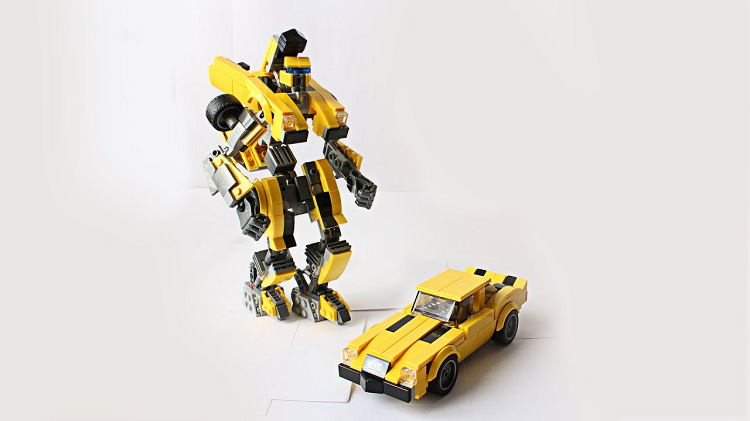 Getting a retired set like Volkswagen Beetle 10252 is an excellent starting point if you want to construct a figure of Bumblebee Autobot. The only downside is that this robot transforms into a yellow Volkswagen Beetle, while the pieces in this set are primarily blue.
Even so, you utilize the set's part list to identify the pieces you can use to build Bumblebee's figure. Optionally, you can go through Hasbro's building instructions for this action figure and find out how to design its car and robot modes.
Grimlock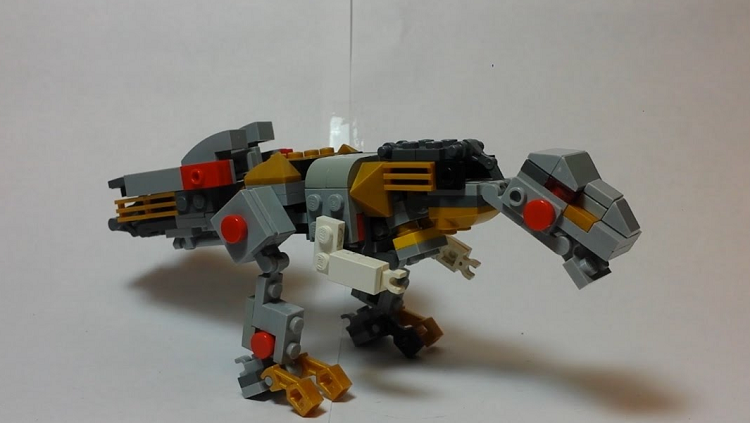 The leader of Dinobots, Autobots with the ability to transform into mechanical dinosaurs, isn't a popular LEGO Transformers project due to the complexity of the assembly process.
Grimlock transforms into T-Rex, so at least hypothetically, you can use pieces from sets published in the LEGO Jurassic World theme to build segments of Grimlock's figure. Building the character's robot mode is a more challenging task because you'll need numerous custom-made pieces.
A variety of online video tutorials offer instructions on how to build a Grimlock LEGO figure. Watching these tutorials can help you figure out which piece you're going to need for your project.
Ironhide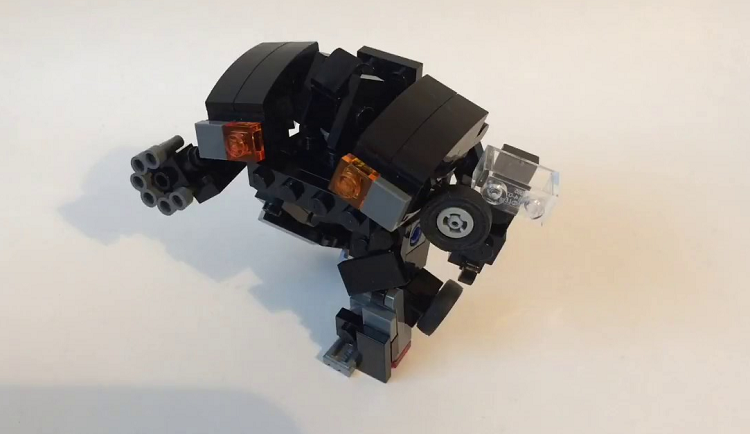 Originally, Ironhide was the head of Autobot security, but in cartoons and movies released after 2000, he was portrayed as a robot ninja. Depending on the version, Ironhide can transform into a red C120 Nissan Cherry Vanette or a sliver Ford F150 Flareside pickup truck.
Most Ironhide LEGO figures you'll find online are modeled after the character's appearance in the 2007 Transformers movie. Opting for the character's look in earlier Transformers in earlier films and cartoons might make your LEGO project more difficult.
Remember that you will need a broad spectrum of firearm accessories to build the Ironhide LEGO figure because this Autobot uses pulse cannons, grenade launchers, and similar weapons.
Starscream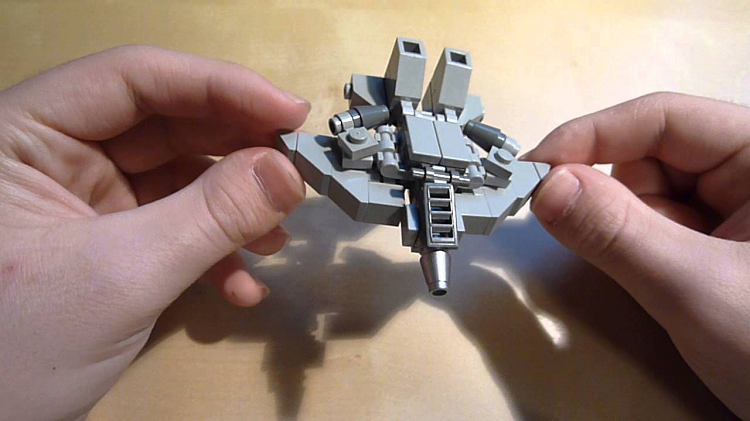 Starscream appears in almost all Transformers continuities, and he's one of the most dangerous Decepticons. He can switch between robot and jet fighter modes, so constructing his large-scale figure from LEGO bricks can be challenging.
That's why most custom models you'll find online are small and have low piece counts. Several online LEGO marketplaces offer pieces for this project, so gathering the parts for a Starscream figure shouldn't take too much time. You won't need weapons or other accessories to complete this LEGO Transformers project.
Alpha Trion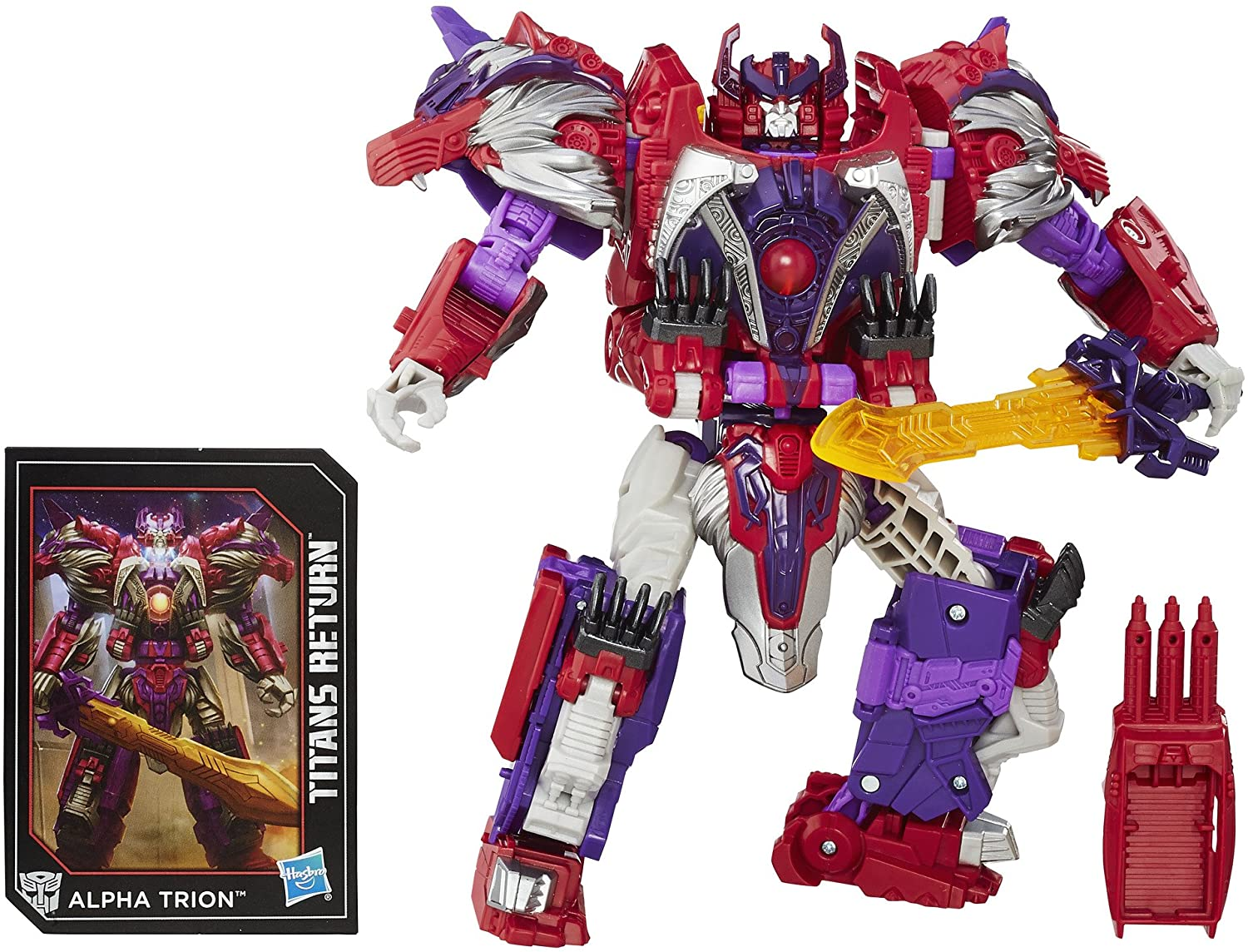 Alpha Trion is one of the central characters from the Generation One Transformers continuity and a member of the Thirteen Primes. Building his figure is challenging because he transforms from a robot to a lion and from a lion to a spaceship.
Action figures of this character produced by competing brands rarely have both modes. Custom LEGO versions of Alpha Trion are rare, so if you decide to use this character as inspiration for your project, you won't be able to find tutorials or building instructions.
LEGO Transformers Rumors
The first action figures of Transformers characters appeared nearly four decades ago. These toys were produced by the Takara Tomy brand for the Japanese market and the Hasbro brand for the United States and global markets.
Hence, LEGO never obtained a license to design sets based on Transformers characters. However, this could change during 2022 since fans are speculating that LEGO is working on its first Transformers set.
According to rumors, the Optimus Prime 10302 model should be published in the Creator Expert theme, although its release date still seems murky. This set for adult builders should have around 1,500 pieces.
However, LEGO hasn't released any official confirmation of this Creator Expert model, so it's impossible to predict when or if this set is going to arrive at LEGO stores. The introduction of the Transformers theme to the LEGO product lineup seems unlikely at this point.
See also: The best LEGO Marvel sets
The Challenges of LEGO Transformers DIY Projects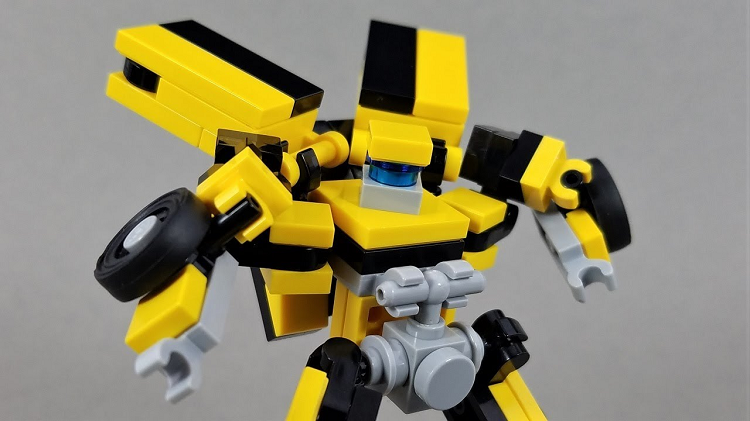 The scope of your project will determine the number of pieces you'll need to build a LEGO Transformer figure. Also, the part list for a DIY project will depend on the Transformers character you want to build.
A ten-inch tall figure of Optimus Prime or Megatron contains approximately 500 pieces. However, you're going to need a variety of Technic pegs and System joint pieces in order to switch between robot, vehicle, and weapon modes.
Besides creating a design that would allow you to reconfigure a Transformers character without having to take it apart, you'll also have to dedicate a lot of attention to getting the colors right. Most LEGO Transformers figures you'll find online don't have accurate colors.
The building instructions and video tutorials are usually available for the most popular Transformers. You'll have to develop a design if you want to build large-scale figures of characters like Leonicus or Starscream.
See also: The Best LEGO Captain America Sets
Gathering LEGO Pieces for a Transformers-themed Projects
Each LEGO Transformers build is different, which means that you're going to need different pieces to build Optimus Prime and Megatron figures. It's difficult to know which parts you might need during the construction process if you don't have access to the model's part list.
Having a large collection of LEGO pieces makes preparing for a LEGO Transformers project easier, but you may still need custom parts that aren't included in standard LEGO sets. Some websites allow their users to order parts they need to construct figures of different Transformers characters.
The only downside is that most Transformers builds featured on these websites have low piece counts, so you may not be able to find rare LEGO parts you'd like to use in your project.
Getting familiar with the components of Transformers action figures produced by Hasbro and other brands might help you understand how to build a Transformers character from LEGO bricks.
See also: Critical LEGO pieces guide
Competing Brands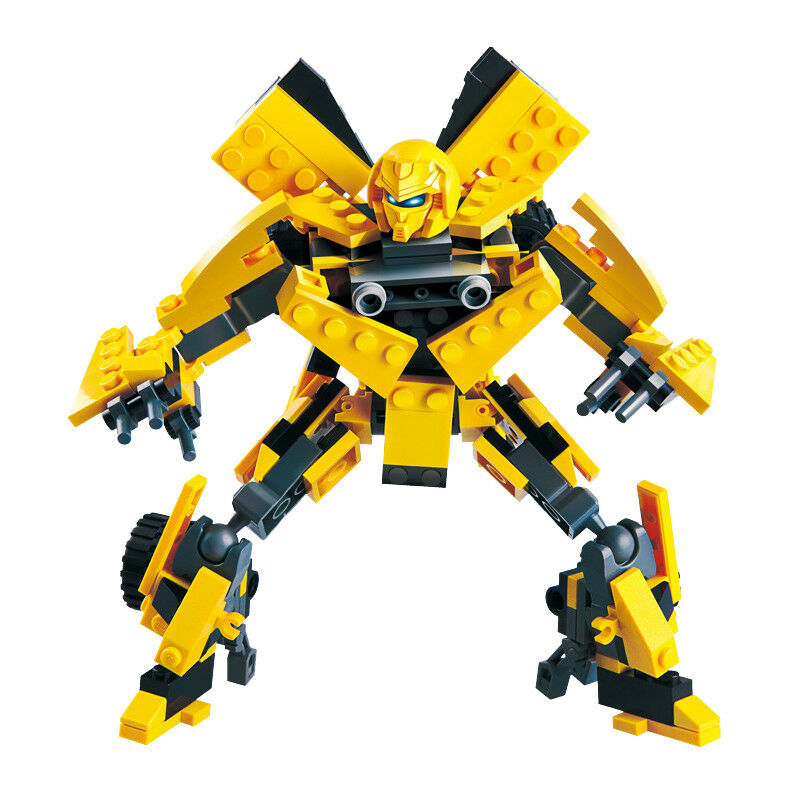 Besides Hasbro and Takara Tomy, Desuccus, HNLZ, KRE-O, and 3A are also among brands that manufacture Transformers-themed toys. Most Transformers action figures arrive assembled, and you don't have to put them together before you can start using them.
Nonetheless, changing the toy's mode is usually a multi-step process. So, for instance, if you get Hasbro's Optimus Prime action figure, you'll have to go through six steps to switch to truck mode. The instructions on how to switch between different modes are included in the box.
The quality of Transformers toys often depends on a brand, and opting for a Hasbro or Takara Tomy model is usually the safest option. It's also worth adding that most products offered by these brands contain just one action figure, which makes creating a collection of 13 Primes relatively expensive.
See also: The best LEGO trucks
Tutorials and Building Instructions
I don't recommend using video tutorials and building instructions you find online as a step-to-step guideline for your LEGO Transformers project. Instead, these resources can be a source of inspiration and a starting point for a new project.
Obtaining part lists for Transformers LEGO figures from unreliable sources can slow down your project because they may not include all pieces you need to build a figure of a Transformers character.
The building instructions are created for figures with specific piece counts, and you should take time to check how many parts the build you're interested in has. Keep in mind that video tutorials and building instructions aren't available for all Transformers characters you can build from LEGO bricks.
See also: LEGO Batmobile Review
The Key Factors to Consider while Choosing LEGO Transformers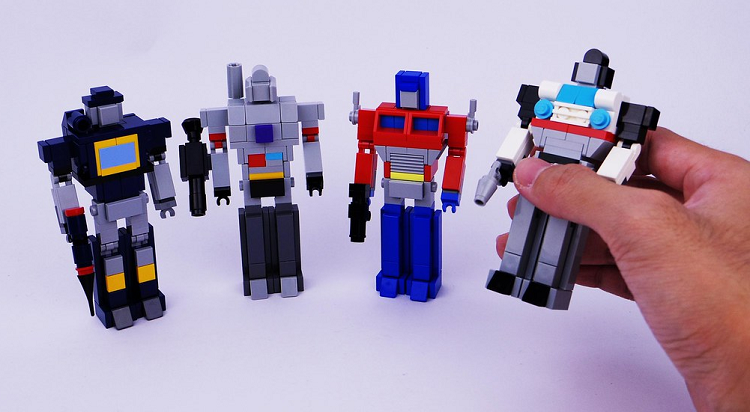 Decide which Transformers character you want to build
Estimate the model's dimensions and the number of pieces you'll need to construct it
Don't try to build a large-scale LEGO Transformers model if you don't have a lot of set-building experience
Set a budget limit to avoid overspending on unnecessary LEGO parts
Watch video tutorials to get an idea of how the construction process of a LEGO Transformers model is going to look like
Frequently Asked Questions
Question: Do I Need a Lot of LEGO Pieces to Build a LEGO Transformers Figure?
Answer: You can build an Optimus Prime or a Bumblebee figure with a hundred pieces or less, so you don't necessarily need a lot of pieces for a LEGO Transformers project.
Question: Can I Use Control LEGO Transformers Figures Remotely?
Answer: Yes, you can, but only if the figure you build has one or more LEGO motors.
Question: How Much does it Cost to Build a Custom LEGO Transformers Figure?
Answer: A variety of factors can affect the cost of LEGO Transformers projects, and you may have to spend anywhere between $20 and $200 to build a figure of your favorite Transformers character.
Question: Can I Order a Custom LEGO Transformers Set Online?
Answer: You can order building instructions for some LEGO Transformers figures, but ordering a custom LEGO Transformers set is not an option.
Final Thoughts
Rumors of the first Optimus Prime LEGO set are spreading online like wildfire, but LEGO hasn't released a lot of information that would confirm these rumors.
Currently, the only way to get a LEGO display model of Optimus Prime, Megatron, Jazz, and other Transformers characters is to build them from scratch.
The most challenging part of any LEGO Transformers project is ensuring a smooth transition between the figure's robot, vehicle, or weapon modes. That's why these projects can be overwhelming for LEGO builders that don't have a lot of experience.
Was this guide to LEGO Transformers useful? Let me know in the comments, or continue reading our LEGO Imperial Shuttle review to learn more about this Star Wars set.
Recommended Reads: