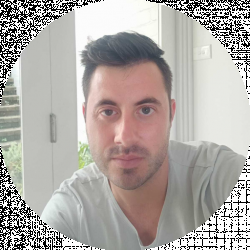 Latest posts by David Borgogni
(see all)
In my LEGO Colosseum review, I will walk you through the key features of one of the brand's largest sets ever.
The size of LEGO sets has increased significantly since the turn of the century. The toymaker's biggest model had 2,899 parts in 2000, while the sets in this piece count range are standard two decades later.
At the time of its release, The Colosseum 10276 was the biggest LEGO set to date, but in the meantime, LEGO has released the Titanic 10294 and World Map 31203 models with higher piece counts. Still, constructing the Colosseum replica is challenging for all LEGO builders, regardless of how skilled they are. Read more in this LEGO Colosseum set review!
Bottom Line Up Front
The Colosseum 10276 is one of the best build-to-display LEGO sets ever. Aside from enabling you to construct a replica of one of the wonders of the world, this set also provides you with interesting facts about the landmark's long history.
See also: The biggest LEGO sets guide
The Ins and Outs of the LEGO Colosseum 10276 Set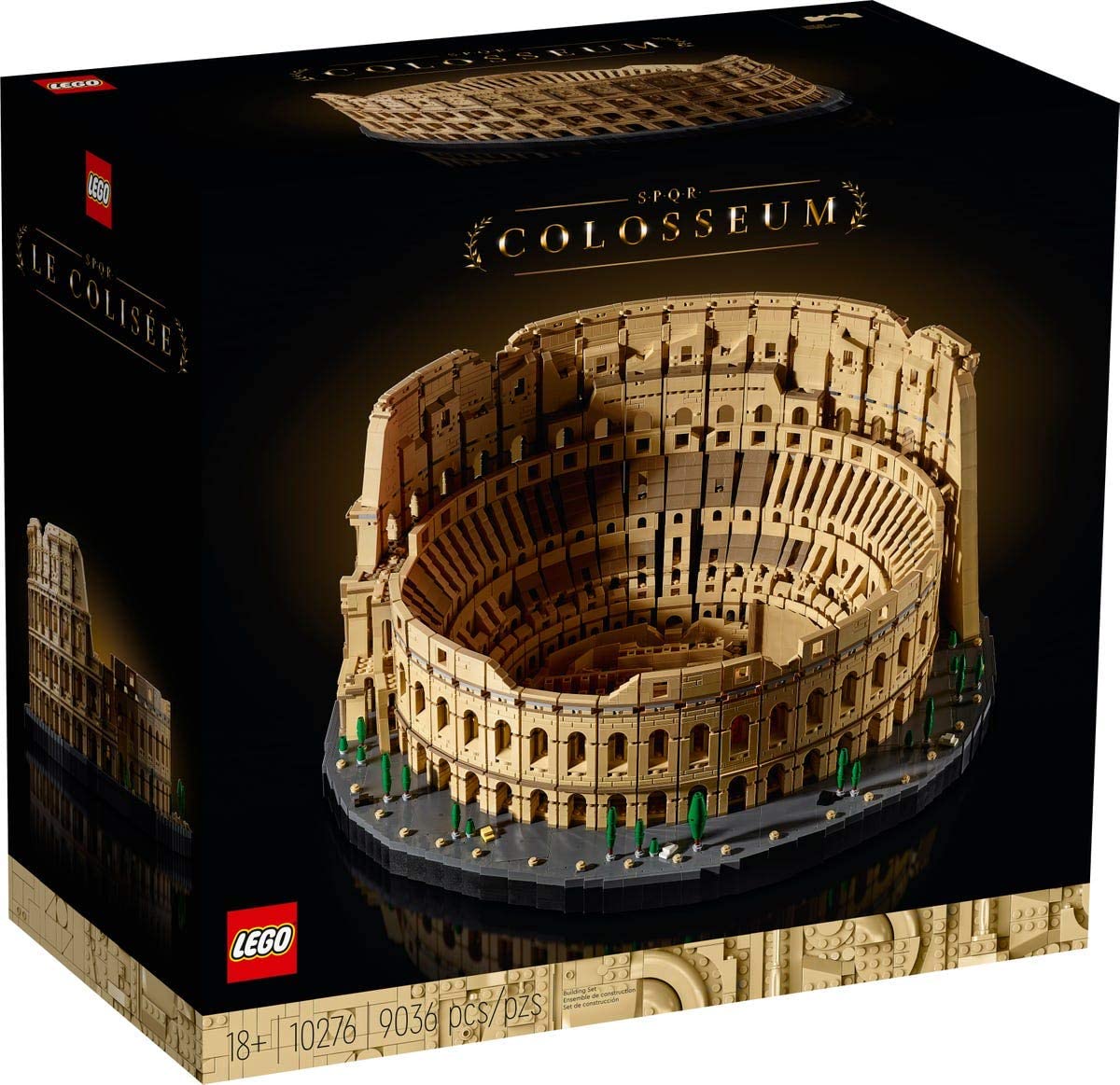 Basic info:
Release date: November 27, 2020
Piece count: 9,036
Recommended age group: 18+
Price range: $$$$
LEGO's efforts to create sets for adult fans have had remarkable results. The brand currently offers more than a hundred active models with 18+ designation, including 78 sets for adults with a thousand pieces or more.
After nearly two years on the market, The Colosseum 10276 remains one of the company's flagship models. High piece count, innovative sub-assembly solutions, and overall sturdy structure are some of the set's highlights.
Minifigures or accessories aren't included in the set, although the exclusive Roman Chariot 6346105 set was bundled with this Creator Expert model during the Black Friday weekend in 2020. Even though LEGO hasn't released an official confirmation, the set will likely remain in production until 2025 and possibly longer.
Despite this, some online retailers are already offering this model at prices higher than those set by the manufacturer.
See also: LEGO Hogwarts Castle review
Packaging and building instructions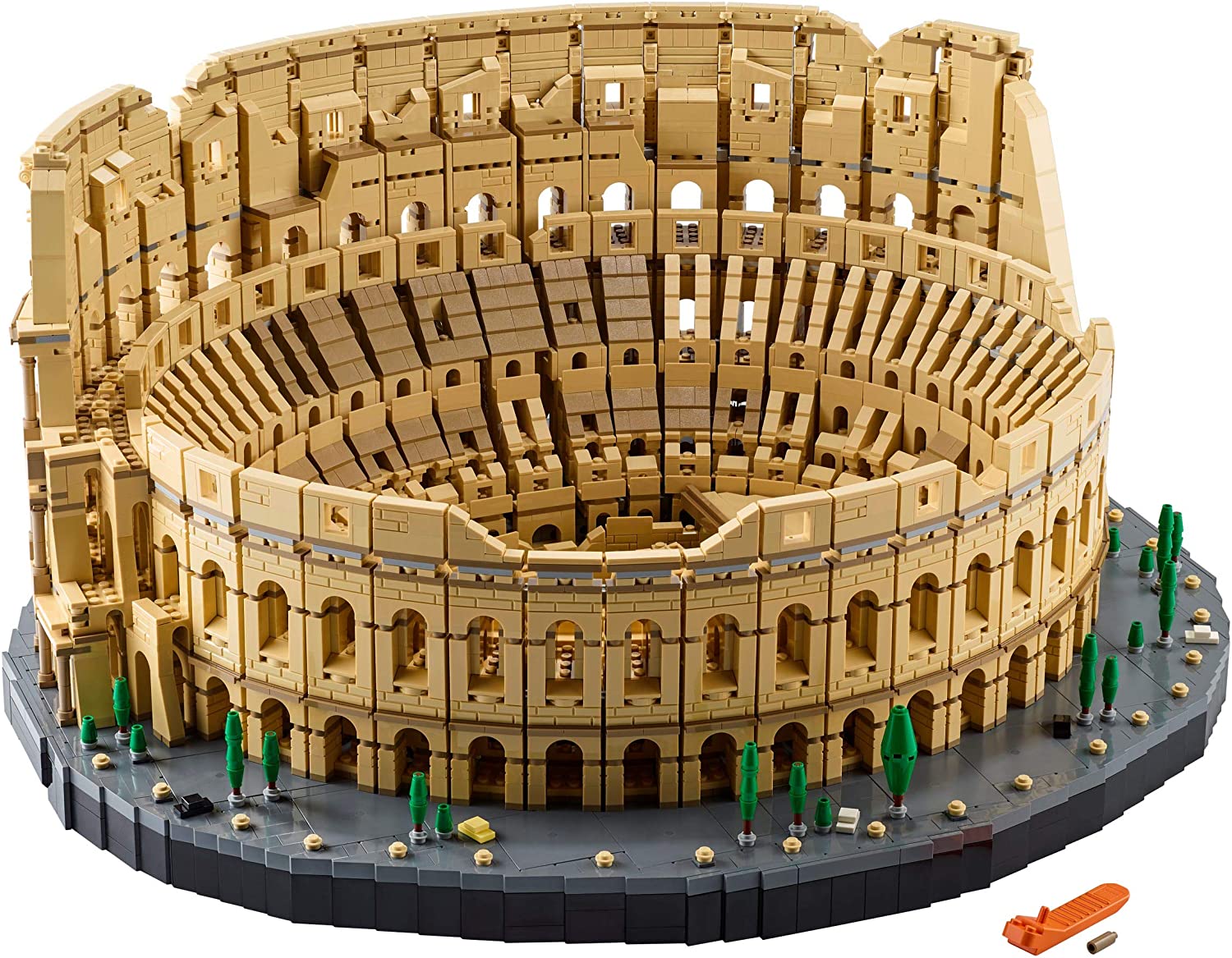 Basic info:
Number of bags: 68
Number of building instruction booklets: 4
Compared to the box sizes of high piece count LEGO sets, the box in which the Colosseum 10276 set arrives seems relatively small.
The centrally positioned image of the assembled model and the set's title dominates the box's front section, while the model's ID and other info are placed in the golden strip at the bottom.
You'll find technical drawings with the replica's dimensions and several breathtaking photos of the Colosseum on the box's underside.
Four smaller boxes with similar front and back covers hold 68 bags of parts numbered 1 through 40 and 4 building instructions booklets.
The first few pages of each booklet are dedicated to the structure's long history, and they offer insight into the construction of the Colosseum. The fourth box and building instruction booklet feature a non-standard version of the Roman number IIII included in original writings on the structure's walls.
See also: LEGO Disney Train set review
An overview of the set's pieces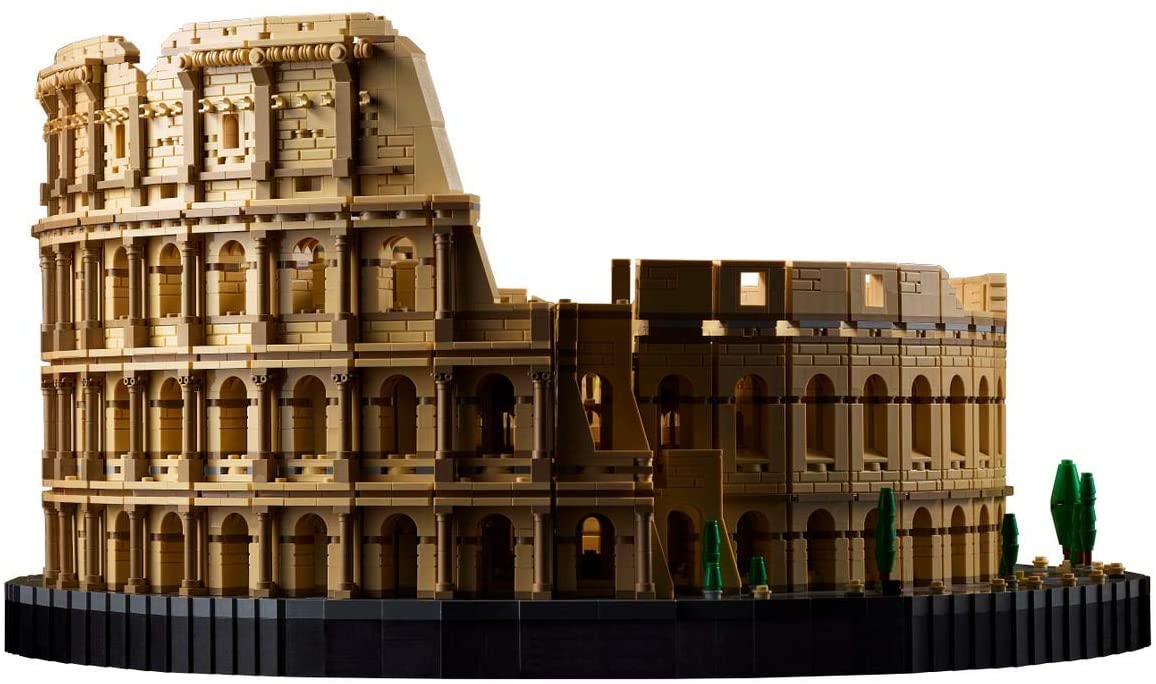 The complete list of the set's parts extends over just two pages of the first building instructions booklet and includes 221 element types in 23 colors. Differentiating between pieces can be difficult because their colors are often similar.
The following five parts appear in the Colosseum 10276 set in unique colors:
Dark tan Minifigure, utensil candle 6300321
Tan 1x3x1 panel 6300325
Olive green 16×16 Technic brick 6301768
Dark tan Minifigure, roller skate footgear 6300318
Dark tan 1×1 round tile with a pin holder and bar 6300320
This set also includes several rare pieces, such as the gray 6×6 tile with bottom tubes (6147337) or nougat 2×4 plate (6286500). However, there are no new LEGO parts in this set, which is understandable considering the size of the brand's inventory of architectural elements.
Optionally, you can purchase a Roman soldier and gladiator Minifigure to enrich the display model.
See also: The best LEGO Storage ideas
Assembly process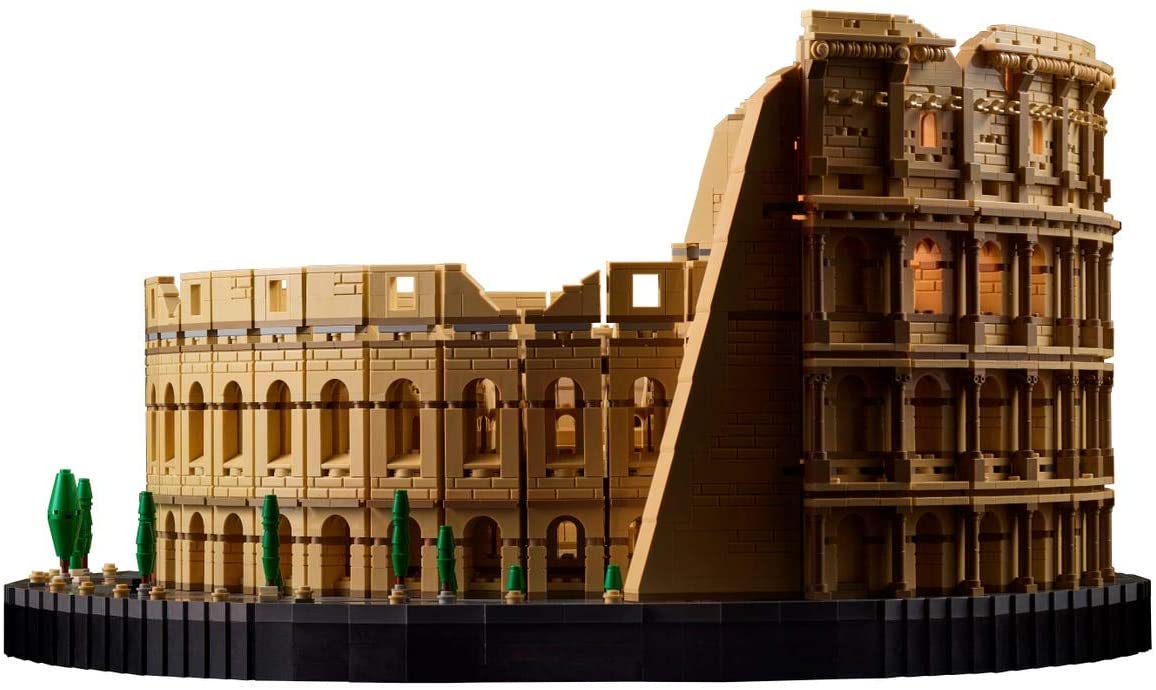 Rome wasn't built in a day. The same isn't true for the LEGO Colosseum 10276 set since, according to the Guinness World Records, the fastest build time for this model is 8 hours and 41 minutes, which means that it is possible to construct this set this big in less than a day.
However, most LEGO builders need up to a week to construct the third-largest LEGO set. The first box features the pieces for the replica's base composed of two identical halves that contain ten 16×16 Technic plates.
After completing the base, you'll have to construct around 200 brackets to solidify the model's structure and create connection points for the building's edges. The second box holds the pieces you'll need to build the Hypogeum and segments of the partially destroyed southern wall.
The construction process becomes repetitive as you move further from the base since you'll have to complete around forty similar sections to construct most of the arena. Each section has slightly different tile and slope patterns, so assembling them requires complete focus.
The assembly process has nearly 2,000 steps, and most steps involve combining multiple pieces to create elements you'll have to attach to a specific part of the arena. So, you should prepare mentally to dig through the contents of a bag to find the pieces you need to complete each step.
Top tip: Take some time to study the building instructions before you start constructing the set. 
A look at the completed model
Top tip: You can recreate the scene from the painting element included in the Fiat 500 10271 set by placing the car in front of the finished Colosseum replica. 
After setting my eyes on the LEGO Colosseum replica, my first thought was that every moment of the arduous and often monotonous construction process was worth it. The oval structure measures 23.5 x 20.5 x 10.5 inches, and its imposing presence becomes even more apparent when you stand in front of it.
Aside from the model's size, its curved walls or rows of columns are also among the features that stand out upon closer inspection. The area around the Colosseum is decorated with olive trees and tiny cars that create an illusion of everyday life around an ancient monument.
Weak connections between pieces in the model's upper sections are the only downside of this otherwise incredible set.
See also: The best LEGO display cases
Thoughts on set's playability and practicality
Like all other LEGO sets for adults, the Colosseum 10276 model doesn't offer a lot of play options. Besides, the construction process is too long and complicated to risk demolishing a part of the model during active play.
Up to eight people can assemble the set simultaneously, making it an excellent project for entire families or groups of friends. I don't recommend getting this set if you're not ready for a long and often dull build because you might struggle to complete it.
Despite nuanced differences in color tones throughout the structure and a high amount of detail, the LEGO Colosseum fails to replicate the visual appeal of an architecture model.
Its size is also something you need to take into account while deciding whether this set is the right choice for you since you won't be able to put it somewhere out of sight without taking it apart.
See also: LEGO Bonsai set review
Price and value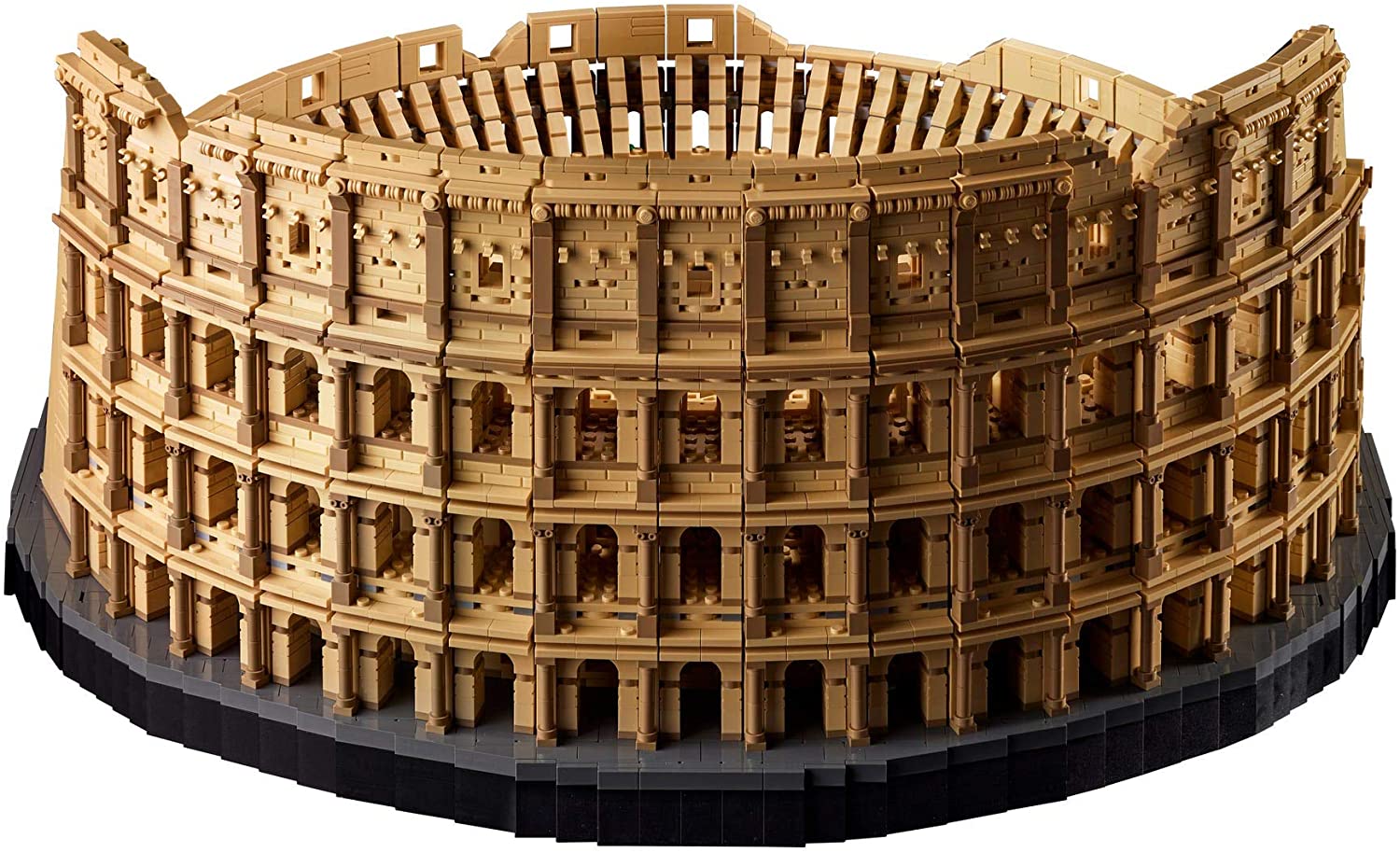 Titanic 10294 is the only active Creator Expert set that is more expensive than the Colosseum 10276. The manufacturer offers this model for $550, but its price at online stores can be $150 to $200 higher.
LEGO plans to continue the set's production for at least three more years, so its inflated price is currently unjustified. Its price will increase in the next few years, and its market value should reach $700 several months before the exit date.
I think that spending such a substantial amount of money on a LEGO set only makes sense if you're fascinated by classical architecture or if you enjoy challenging LEGO projects.
You should consider getting sets inspired by landmarks with lower piece counts like the Empire State Building 21045 or Taj Mahal 20156 if the cost of the LEGO Colosseum 10276 exceeds your budget.
Top tip: Take time to check the set's price on the LEGO website to avoid spending more than you have to.
Pros and cons of the LEGO Colosseum 10276 set
Pros
Informative building instructions booklets
It doesn't contain a sticker sheet
A detailed replica of one of the world's most famous landmarks
An excellent long-term project for adult LEGO enthusiasts
Olive tree decorations and car elements around the Colosseum reference urban life
Cons
The construction process is long and repetitive
It's one of the most expensive active LEGO sets
It occupies a lot of space
The Best Alternatives to the LEGO Colosseum 10276 set
The LEGO Colosseum set is unique in a variety of ways, so finding a suitable replacement for it won't be easy, since most sets inspired by architectural landmarks have lower piece counts and smaller dimensions.
On the other hand, most models in a similar piece count range as LEGO Colosseum aren't inspired by historic monuments. You'll either have to opt for a less complex model inspired by famous monuments or get a LEGO set with a high piece count that isn't related to architecture.
Here are a few alternatives to the Colosseum 1027 set that might fit your needs.
Titanic 10294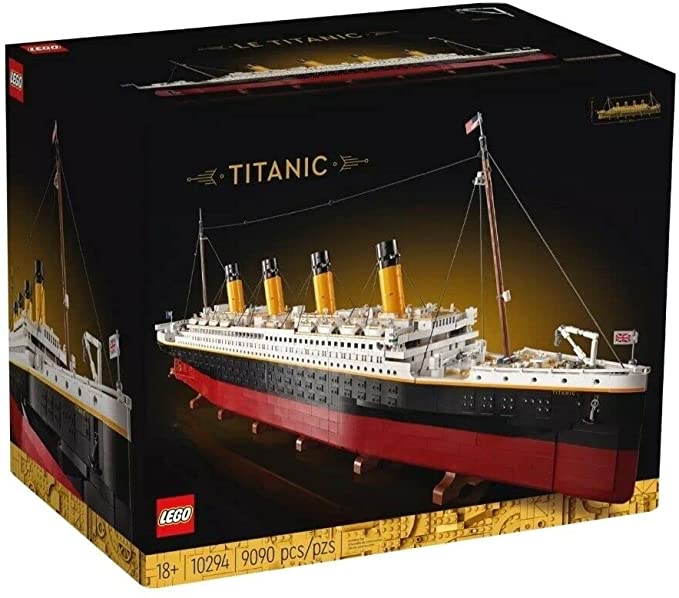 Piece count: 9,090
Recommended age group: 18+
Price range: $$$$
Building a 53-inch long replica of one of the most famous ships in history is a challenge even for a seasoned LEGO builder. The Titanic 10294 set lets you construct a 1:200 ship's model with stunning details like 300 portholes, benches, and lifeboats.
You can split the ship into three sections to gain access to its cabins, dining area, smoking lounge, swimming pool, and the rest of its interior. It may take you a while to construct this set because the assembly process lasts around fifty hours.
Taj Mahal 20156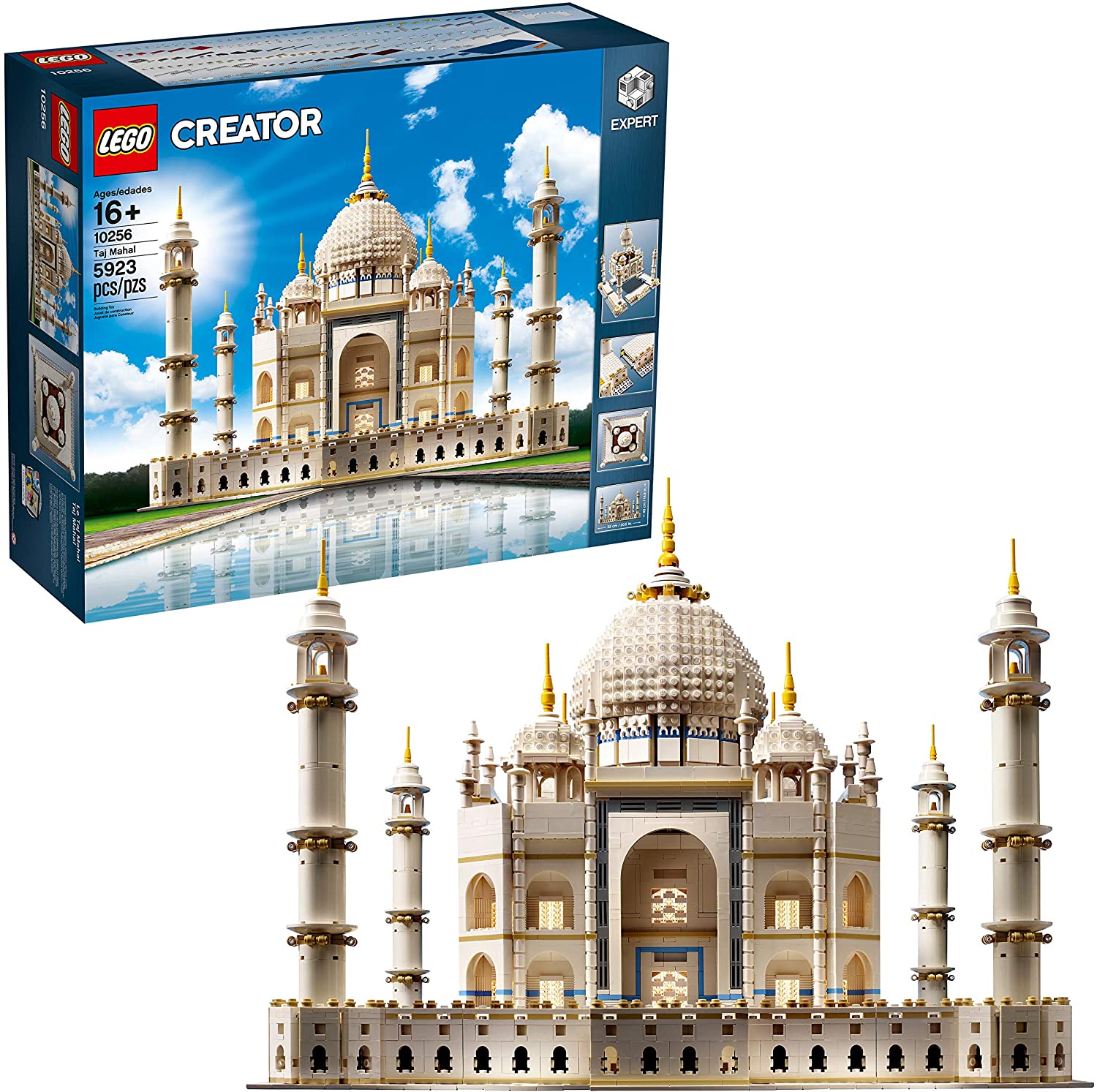 Piece count: 2,022
Recommended age group: 18+
Price range: $$$
LEGO released several versions of this 17th-century monument. The first model was published in 2008 and it contained 5,922 pieces. It was one of the brand's largest sets at the time.
Nearly a decade later, LEGO released the Taj Mahal 10256 set within the Creator Expert theme with an identical piece count as the 2008 model. The most recent LEGO version of this iconic structure was released in 2021 in the Architecture theme.
The Taj Mahal 20156 model has almost three times fewer pieces than its predecessors, but it still offers an immersive construction experience.
Statue of Liberty 21042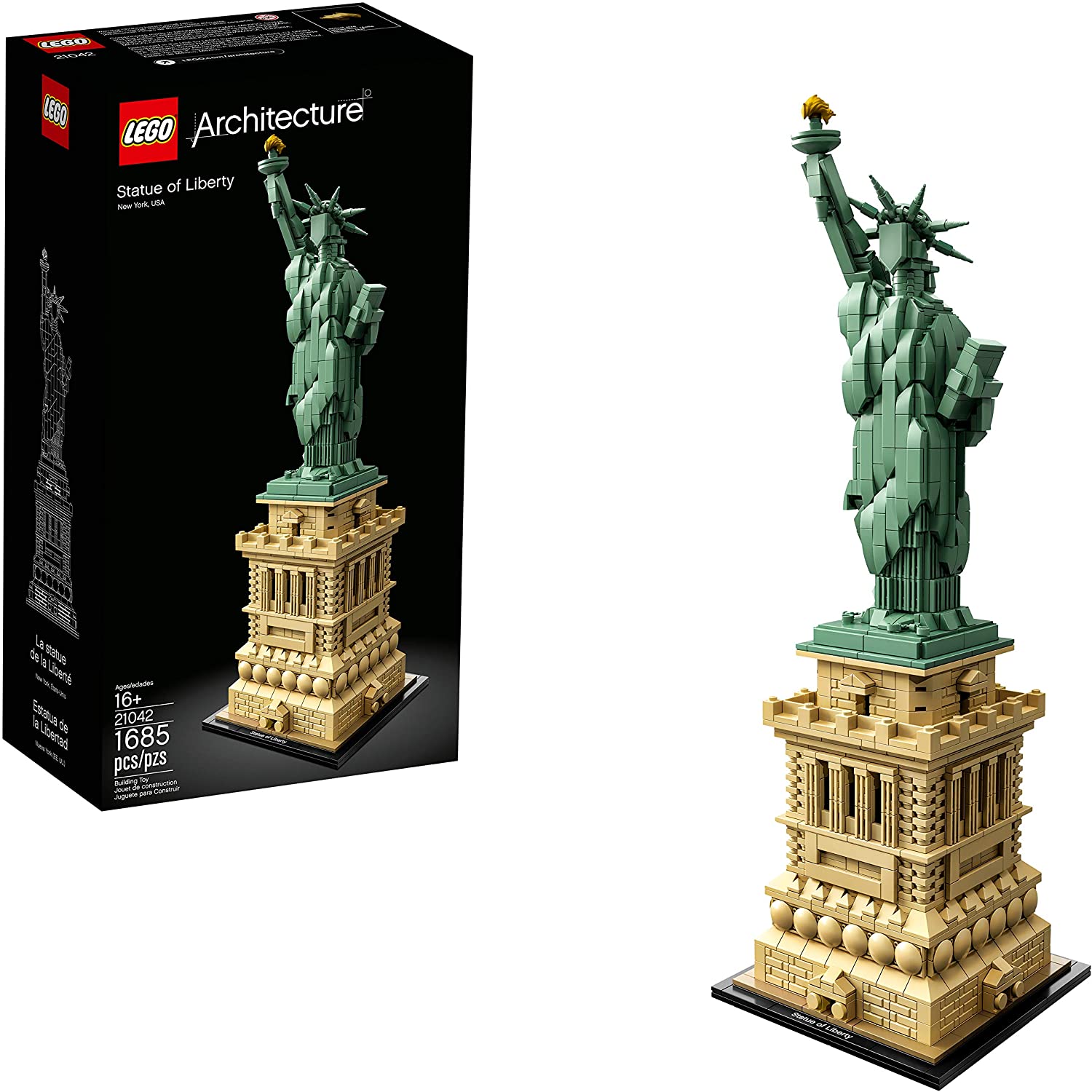 Piece count: 1,685
Recommended age group: 16+
Price range: $$
Despite a relatively low piece count for a LEGO set aimed primarily at adults, the Statue of Liberty 21042 set isn't easy to build. The replica of one of the world's most recognizable landmarks is 17-inches tall, and it features authentic details like the golden torch or the seven-ray crown.
The building instructions booklet has more than twenty pages dedicated to the monument's history and cultural value. Hence, constructing this set is also an educational experience and a treat for all architecture enthusiasts.
Notable mentions
Frequently Asked Questions About LEGO Colosseum 10276 set
Question: Who designed the LEGO Colosseum 10276 set?
Answer: Jamie Bernard and Rok Zgalin Kobe created this set.
Question: Can I purchase a lighting kit for the Colosseum 10276 set?
Answer: Yes, you can. Several third-party brands manufacture LED kits you can use to illuminate this display model.
Question: Is the Colosseum 10274 set heavy?
Answer: The fully assembled Colosseum replica weighs around 17.5lbs, and changing its position in your home or office can be difficult.
Question: How many spectators can fit into Colosseum?
Answer: This ancient arena hosted crowds of up to 80,000 people in its heyday.
Final Thoughts
The Colosseum 10276 is undoubtedly one of the most impressive sets LEGO ever released. The replica captures the curvature and asymmetry of the original oval structure, and it recreates its features in stunning detail.
I found it hard to take my eyes off this display model, and I think this set is a must-have for any LEGO fan who enjoys a challenging build. Still, I don't recommend spending more than $500 on this set if you're not entirely sure that you're up to the challenge of putting more than 9,000 pieces together.
Also, the Colosseum 10276 set doesn't leave much room for creativity, as you'll have to follow thousands of steps to assemble it. Our guide to creative LEGO ideas can help you discover a project that will allow you to unleash your creativity.
Recommended Reads: