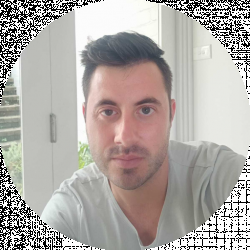 Latest posts by David Borgogni
(see all)
For more than two decades, LEGO has published a treat for LEGO fans every holiday season, seasonal sets that contain mini-figures and toys designed specifically for the Christmas celebration. Getting one of the best LEGO Advent calendars can make this year's holiday season a little more festive.
These specialty sets are in high demand, and they're usually sold out soon after their release. That's why finding one of this year's LEGO Advent calendars can be a challenging task. Moreover, LEGO manufactures a limited amount of these sets and retires them soon after the holiday season ends.
In this guide, I'm going to provide you with the information you'll need to find the best LEGO Advent calendar, and I'm going to suggest several models that might turn out to be perfect stocking stuffers.
You should also check out our guide to the best LEGO gifts if you're searching for a Christmas present a LEGO fan would enjoy.
At a Glance – The 5 Best LEGO Advent Calendars
Bottom Line Up Front: Currently, Star Wars is LEGO's most popular theme, making the LEGO Star Wars Advent Calendar 75397 a safe choice for a wide range of LEGO fans. Optionally, you can get LEGO City Advent Calendar 60303 or the LEGO Harry Potter Advent Calendar 76390 because both of these themes are immensely popular.
Selection Criteria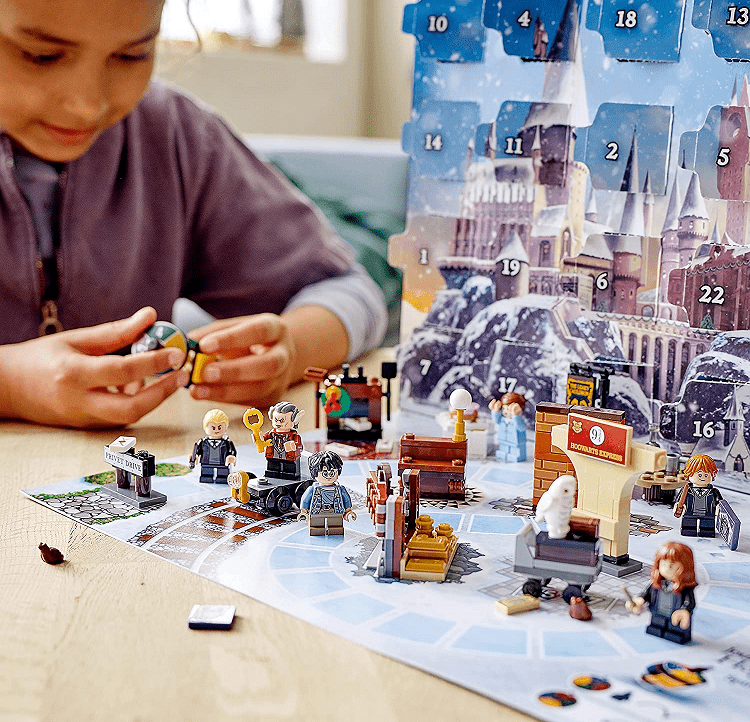 The vast majority of Advent calendars LEGO released since 1998 are no longer in production, and models produced more than a decade ago are almost impossible to find.
The price of Advent calendars can double shortly after they're retired, which is the reason why I excluded all discontinued models from this article. LEGO published five LEGO Advent calendars in 2021, and each of these models is still in production.
The set's release date was the only parameter I used while selecting Advent calendars for this article, even though some online retailers still offer models published in 2020 or earlier.
However, retired Advent calendars are hard to find and several times more expensive than the latest versions of these specialty sets. Read our guide to the best LEGO sets under $100 to find out what LEGO sets in this price range have to offer.
What is the LEGO Advent Calendar?
Advent calendars that offer children a small gift in the days leading up to Christmas were invented after the II World War. They're given to children on December 1st so that they can receive 24 small presents before getting their Christmas presents.
LEGO Advent calendars aren't different from conventional Advent calendars because they feature 24 doors that are supposed to be opened every day starting from the first day of December. Every year LEGO releases a limited number of Advent calendars inspired by different themes.
The company released the first seasonal set in 1998, labeled the Basic Advent Calendar 1298, and until 2004 LEGO published a single Advent calendar each year.
In recent years, LEGO increased the number of seasonal sets it publishes before the Holiday season, and currently, the brand releases three to five new Advent calendars per year. Go through our guide to the best LEGO Disney castles to discover some of the most popular sets from LEGO's Disney theme.
Contents of LEGO Advent Calendars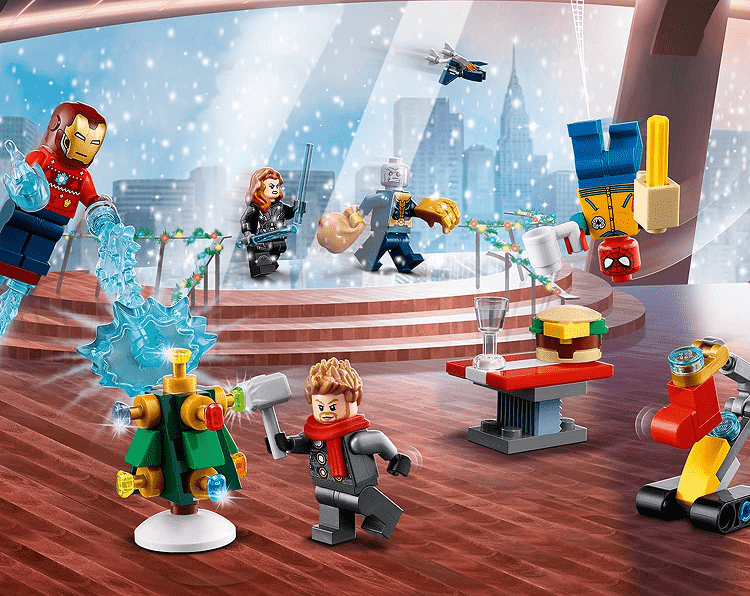 Even though LEGO Advent calendars have evolved over the course of the last two decades, their contents remain the same. These seasonal sets contain rare mini-figures, accessories, and buildable models that wear festive clothes or celebrate the spirit of Christmas.
Each Advent calendar contains 24 numbered doors that contain a gift for a particular day. Mini-figures and similar accessories arrive preassembled, while toys such as spaceships, trucks, or ice cream stands must be assembled.
However, putting these figures together doesn't require a lot of time or effort, and in most cases, children can assemble them without anyone's assistance.
The seasonal character of Advent calendars makes them incredibly popular among LEGO collectors who want to acquire rare parts or unique mini-figures that can enrich their collections. Browse through our guide to the critical LEGO pieces to find out which parts are frequently featured in LEGO sets.
LEGO Themes that Offer Advent Calendars
Like all other LEGO sets, Advent calendars are published within themes. However, the company discontinued themes such as Castles, Pirates, or Kingdoms that contained early versions of these seasonal sets.
LEGO Advent calendars are currently available within five themes, with LEGO Harry Potter and LEGO Marvel being the most recent additions.
LEGO has been releasing a City-themed Advent calendar for seventeen years, and there are no indications that the brand has plans to stop adding new seasonal sets to this theme.
Star Wars is one of LEGO's most popular themes, so it is hardly surprising that the company releases a Star Wars-themed Advent calendar every holiday season for more than a decade.
LEGO published the first Friends-themed Advent calendar in 2012, a year after introducing the Star Wars-themed Advent calendars. So far, the brand has released just two Harry Potter seasonal sets, and in 2021 LEGO published the first Marvel-themed Advent calendar.
Read our Hogwarts Castle review to find out what makes this incredible set so popular.
Availability of LEGO Advent Calendars
LEGO Advent calendars usually become available in stores in September, and they're retired in the first few months of the following year. Licensed sets from Star Wars or Harry Potter themes cost around $40, while unlicensed sets from Friends and City themes can be purchased for approximately $30.
Like all other retired sets, LEGO Advent calendars remain available in stores for as long as retailers have them in stock. Hence, you may still be able to find the 2020 versions of the LEGO City and LEGO Star Wars Advent calendars, although they're more expensive than the models released in 2021.
However, LEGO Advent calendars are in high demand, and you might not be able to find them in LEGO certified stores only months after they're released.
Also, ordering these seasonal sets from LEGO's website may not be possible because they're sold out, and the manufacture doesn't offer any information regarding their availability. That's why buying a LEGO Advent calendar from online retailers is often the best option.
Check out our guide to the best LEGO merch if you want to learn more about the scope of LEGO-themed products.
The Most Important Factors to Consider While Choosing a LEGO Advent Calendar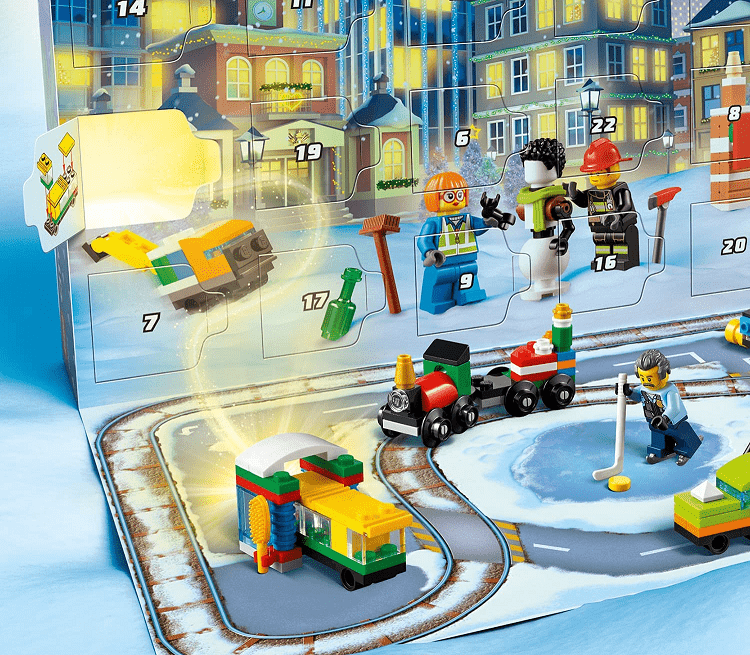 Knowing the number of the seasonal set you want to get can help you differentiate between retired models and Advent calendars that are still in production.
Although this factor may not be important if you're shopping for a LEGO Advent calendar in a brick-and-mortar store, knowing the set number can be crucial for online shoppers. This isn't the only factor you should pay attention to while deciding which LEGO Advent calendar to buy.
I shortlisted some of the most important factors that can make your search for the LEGO Advent calendar much easier, so let's take a quick look at them.
LEGO Advent Calendar's Release Date
LEGO releases between three and five Advent calendars every year and retires them soon after the holiday season ends. Checking the release date of the seasonal set you're interested in will help you determine if it belongs to one of the brand's Advent calendars for the current year.
This information isn't included on the set's box, and you'll have to go through the product's description to find out when it was released. Keep in mind that LEGO certified stores usually have Advent calendars for the current year.
LEGO Theme
LEGO extended the number of themes that offer Advent calendars in the last few years. In 2021, the brand released more Advent calendar sets than ever before, but it is hard to say if this trend will carry over to the next year.
In case you're a fan of Marvel, Star Wars, or Harry Potter movies, you should opt for one of the Advent calendar sets from these LEGO themes, while seasonal sets from City and Friends themes might be a better option for children who like to play with trucks or recreate scenes from the domestic life.
Piece Count and the Number of Mini-Figures
The latest versions of LEGO's Advent calendars have between 270 and 370 pieces that allow you to build vehicles, furniture, and other models. LEGO's Advent calendars have a similar piece count, and each model contains 24 mini-figures and other types of LEGO toys.
Seasonal sets usually have less than ten mini-figures that are designed specifically for the festive season. Also, Advent calendars often have at least one mini-figure that is dressed as the Santa Clause, while Christmas-themed accessories are also featured frequently in these sets.
Age Group
The lower age threshold of LEGO Advent calendars depends on the model, and it ranges from 5 to 7 years old. Unfortunately, these sets aren't suitable for children below this threshold because they contain small pieces that can be potentially dangerous for children aged 5 or younger.
LEGO's seasonal sets don't have an upper age limit, and they can be a lovely Christmas gift for both children and adults who collect rare mini-figures.
Price Range
New LEGO Advent calendars cost between $30 and $40, although you can buy them at a discounted price if you're lucky enough to get a model you like while it is on promotion.
Their price increases rapidly after they're retired, and you may have to spend more than $80 to get a last year's LEGO Advent calendar. However, most retailers offer seasonal sets that are not yet discontinued at the same price.
However, the same cannot be said for old LEGO Advent calendars because their price varies from one retailer to another.
The Advantages of LEGO Advent Calendars
Excellent Source of Rare LEGO Pieces
Each year LEGO creates unique mini-figures and accessories for new editions of LEGO Advent calendars. Some of these items can become very valuable in time since a single mini-figure can reach a market value of more than $20.
LEGO Advent Calendars Enrich Standard LEGO Sets
All LEGO toys included in Advent calendars are compatible with standard sets from the same theme. Getting a Star Wars or City Advent calendar can extend the range of playing options offered by sets from either of these themes.
Affordable Price
Despite being one of LEGO's most sought-after products, Advent calendars don't cost more than standard LEGO sets with a similar piece count.
The Disadvantages of LEGO Advent Calendars
LEGO Advent Calendars are Sold Out Quickly
Finding new Advent calendars can be difficult because they are in high demand, and they're available for a limited time. These seasonal sets don't remain in stores for long, but they continue to be available online even after the holiday season ends.
Top 5 LEGO Advent Calendars
LEGO Marvel The Avengers Advent Calendar 76196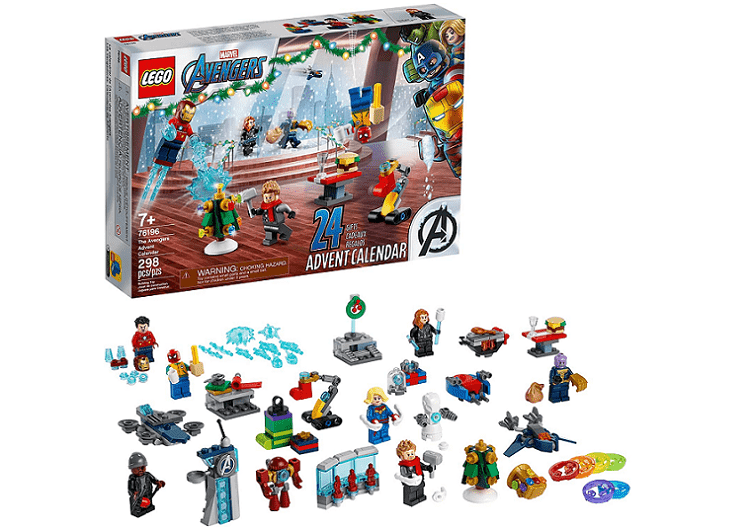 As the latest addition to LEGO's lineup of Advent calendars, the LEGO Marvel The Avengers Advent calendar was one of the brand's most anticipated new releases. These impressive seasonal sets come with seven mini-figures of Avengers characters such as Thor, Black Widow, Iron Man, or Spider-Man.
Besides these beautiful and rare mini-figures, the Advent calendar also features miniature figures of helicarrier, drones, or even a grill that appear in The Avengers movies. Children can also build the Avengers Tower or play with Thanos' Infinity Gauntlet.
Each of the 24 figures is hidden behind a door so that children can discover a new surprise every day.
Pros
All figures are easy to assemble
Children can develop different play scenarios or recreate scenes from The Avengers movies.
This Advent calendar has unique mini-figures
Excellent pre-Christmas gift for young Marvel fans
Cons
Some parts can break easily
LEGO Friends Advent Calendar 41690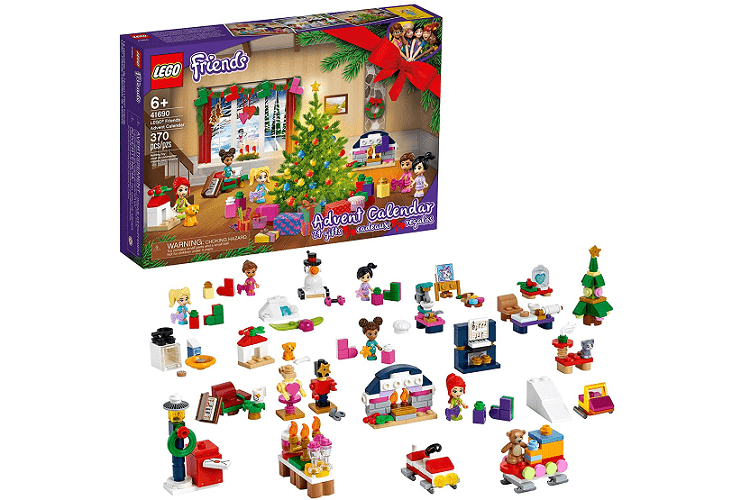 All children regardless of their gender, can enjoy playing with the LEGO Friends Advent Calendar. The latest version of this seasonal set contains a flip-down mat that serves as a playground for figures children find in the calendar.
This Advent calendar has five micro-doll figures, as well as puppy and kitten figures that fit perfectly into the homely atmosphere of the set. In addition, this set features pieces children can use to build a Christmas tree, piano, fireplace, and other models that create a cozy and festive mood.
All mini-figures and models from the Friends Advent calendar are compatible with standard sets from the Friends theme.
Pros
Inspires creative play
High piece count
Inexpensive
The calendar transforms into a playground
Cons
Children older than 10 might find this Advent calendar uninteresting
Some figures and models look generic
LEGO City Advent Calendar 60303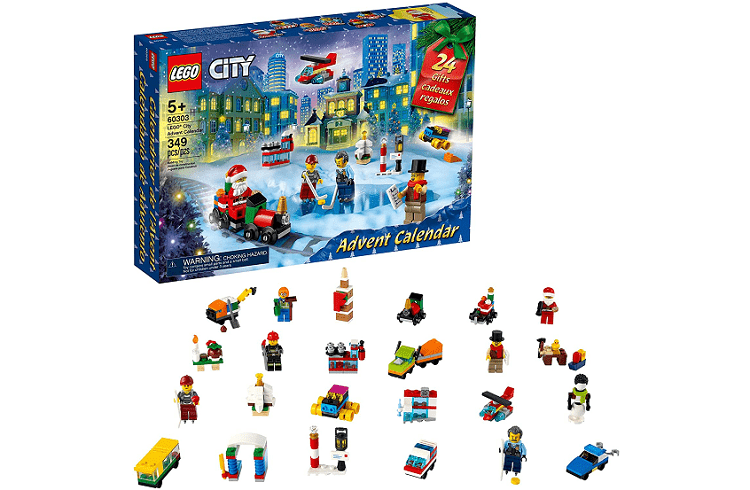 Top Hat Tom, Betty, or Fendrich are some of the mini-figures you'll find in the LEGO City Advent Calendar. The calendar's equipped with a fold-down mat that features a hockey ring, train tracks, and other elements that can enhance the play with the models included in this seasonal set.
Children can build police cars, a snowman, train, and other figures with pieces that come with this latest version of the City-themed Advent calendar. Keep in mind that the set contains a lot of tiny pieces that make the assembly process challenging for children under the age of six.
Pros
It offers a broad spectrum of play scenarios
Cool and unique mini-figures
It fits perfectly with other LEGO City sets
It doesn't require a lot of storage space
Cons
Some wheel parts don't move
Building instructions can be confusing
LEGO Star Wars Advent Calendar 75397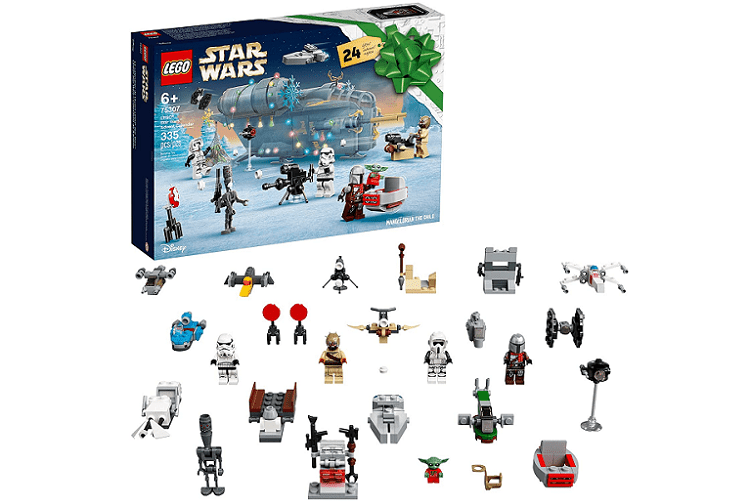 The latest LEGO Star Wars Advent Calendar is inspired by the second season of the TV show Mandalorian, and each of the seven mini-figures is based on characters from this TV series.
Tusken Raider or Stormtrooper mini-figures don't have any special characteristics, but the Baby Yoda and Mandalorian mini-figures are dressed in a Santa suit.
Riot Mar's Starfighter, Imperial Light Cruiser, or the Razor Crest starship are some of the toy vehicles your child can discover in the days leading up to Christmas. All mini-figures and toys from this Advent calendar are compatible with sets from the Star Wars theme.
Pros
Includes replacement pieces
This Advent calendar comes with 11 mini vehicles
Fun to play with
Enriches standard LEGO Star Wars sets
Cons
Some figures may seem common
Not an ideal Advent calendar for collectors
LEGO Harry Potter Advent Calendar 76390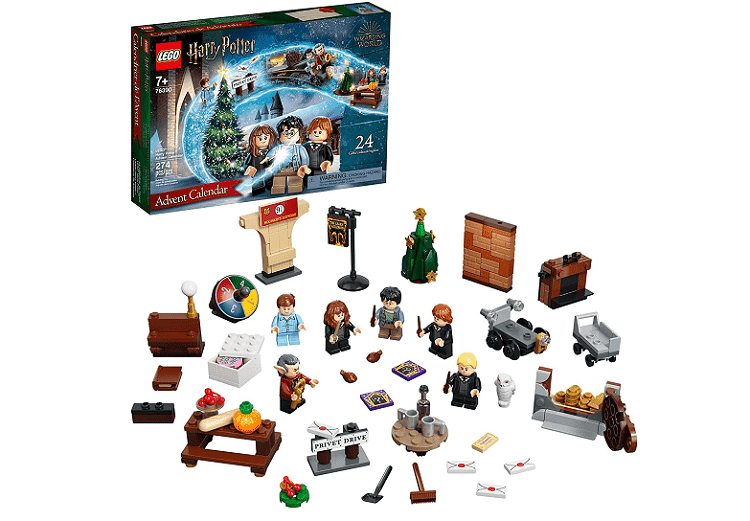 The new LEGO Harry Potter Advent Calendar can also become a simple board game, as you just have to lower the mat and start arranging the models and mini-figures.
LEGO's second Harry Potter-themed Advent calendar comes with Draco Malfoy, Ron Wesley, Hermione Granger, Dudley Dursley, Griphook, and Harry Potter mini-figures.
Moreover, this seasonal set contains two out of 16 LEGO wizard cards that feature characters from the Fantastic Beasts and Harry Potter movies.
Kids can use the figures and models from this Advent calendar to recreate Harry's journey from Privet Drive to Hogwarts or to invent their own stories inspired by the Harry Potter universe.
Pros
Must-have for collectors of LEGO wizard cards
A great introduction to the LEGO Harry Potter theme
Doubles as a board game
It contains lots of accessories
Cons
Underwhelming for adult LEGO and Harry Potter fans
Small pieces are easy to misplace
Frequently Asked Questions About LEGO Advent Calendars
Question: Can I Preorder a LEGO Advent Calendar?
Answer: Yes, you can preorder new LEGO Advent calendars from LEGO's website.
Question: When does LEGO Release New Advent Calendars?
Answer: New Advent calendars should become available in late August or early September of the current year.
Question: Are LEGO Advent Calendars Different Every Year?
Answer: Yes, each new edition of LEGO Advent calendars features different mini-figures, accessories, and models.
Question: How Big are LEGO Advent Calendars?
Answer: LEGO Advent calendars don't occupy too much space since most models are around 14-inches long and 10-inches wide.
My Verdict: Choosing the Best LEGO Advent Calendar
Choosing the best LEGO Advent calendar comes down to personal preference because some LEGO fans like the Star Wars theme while others prefer the City theme.
Each of the five LEGO Advent calendars released in 2021 has plenty to offer, and they can be a great pre-Christmas gift for a child or a grown-up LEGO fan.
I recommend getting the LEGO Star Wars Advent Calendar if you want to introduce a child to this theme or extend the range of playing options other LEGO Star Wars sets you have can offer. The LEGO City Advent Calendar might be a better choice for you if you like to create everyday scenes with LEGOs.
Which LEGO Advent calendar are you going to choose? Let me know in the comments or continue reading our guide to the LEGO hair packs to find models you can pair with mini-figures you discover in LEGO's Advent calendars.
Recommended Reads: