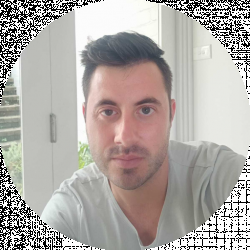 Latest posts by David Borgogni
(see all)
If you like to design creations from LEGO or building sets from the brand's Creator Expert or Marvel themes, you probably already know how difficult it is to protect the models you build from dust. The best LEGO display cases offer an elegant and straightforward solution to this problem, as they allow you to exhibit your creations and protect them from dirt and damage.
The Storage & Display Cases section of LEGO's website features only a handful of display cases, which means that your options are going to be limited if you opt for one of the products offered by LEGO.
Nonetheless, finding a display case for your LEGO models shouldn't be too difficult because numerous brands manufacture these accessories.
In this article, I'm going to take you through all the steps you need to take to find the best LEGO display case, and I'm going to suggest several models that might fit your needs. Go through our guide to the best LEGO sets under $100 to learn more about these cool and affordable LEGO sets.
At a Glance – The 5 Best LEGO Display Cases
Bottom line up front
A model like the Room Copenhagen LEGO Play and Display Case will provide your children with plenty of room to express their creativity and enable you to preserve their creations. I recommend the T-Club Acrylic Display Case if you need a display case designed for a specific LEGO set.
Selection criteria
Floating shelves or glass cloche display domes are some of the most creative ways to display a LEGO set, but LEGO display cases still offer the best way to protect a model or mini-figures from dust, pets, or anything else that might damage them.
A relatively wide range of available options has made the process of choosing LEGO display cases difficult. I had to use several selection criteria that helped me pick the models that had the most to offer.
So, let's take a look at the most critical parameters I utilized, which choosing LEGO display cases for this article.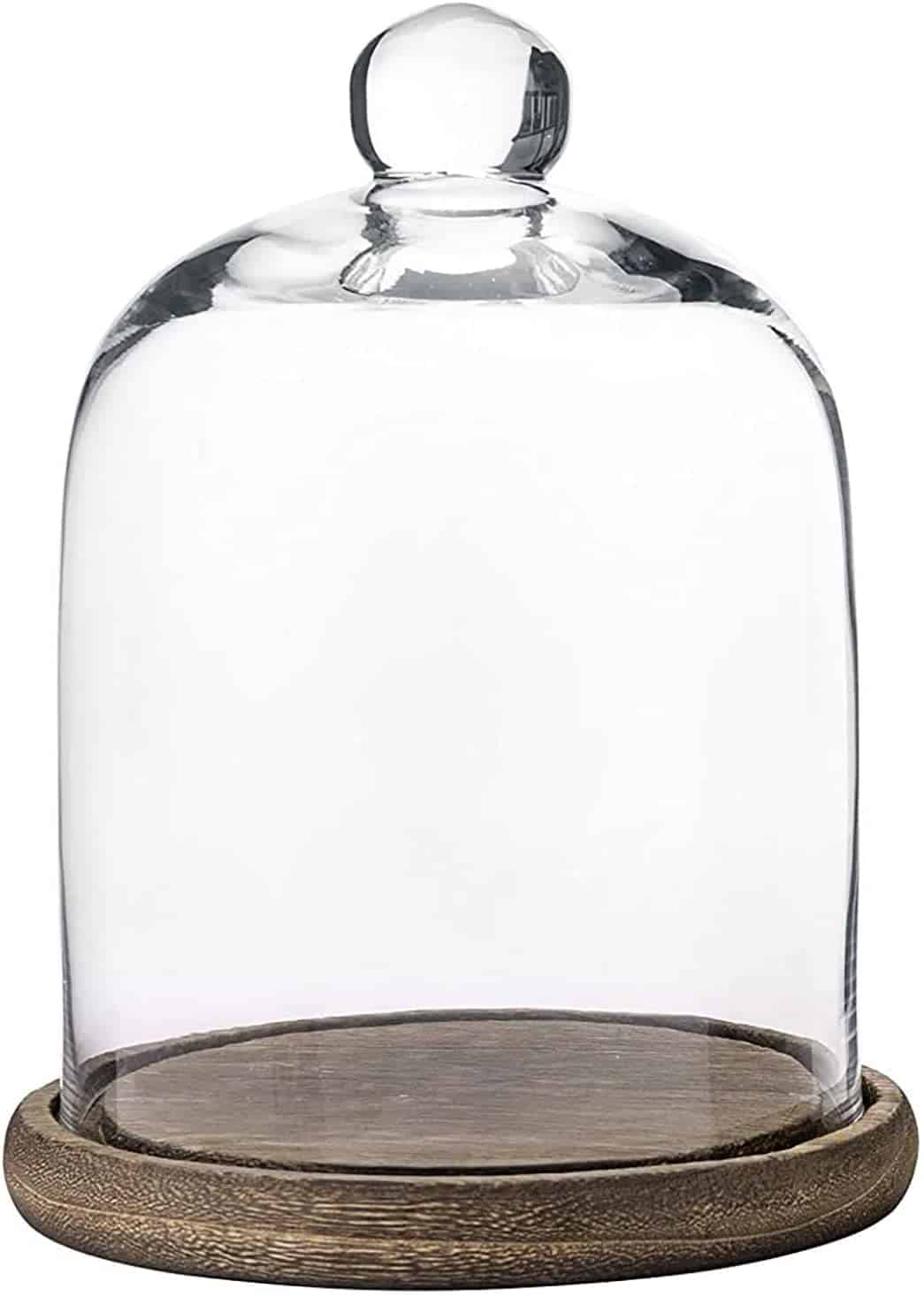 Case type
Display cases are designed to exhibit different types of LEGO models, and you'll find options made specifically for mini-figures or sets. This parameter has helped me choose display cases that can meet the needs of LEGO fans who admire Marvel movies or like to collect rare mini-figures.
Dimensions
My goal was to include both large and compact display cases so that you can choose the option that best fits the space where you plan to keep your LEGO model.
Browse through our guide to the best LEGO gifts if you're looking for a perfect gift for a LEGO fan.
Components of a LEGO display case
Any type of desk or wall-mounted cabinet with transparent front and side surfaces can display LEGO models. However, display cases have several characteristics that make them suitable for exhibiting LEGO sets or mini-figures.
The two most common types of LEGO display cases you'll encounter are designed for large or medium-sized mini-figure collections or specific LEGO sets.
LEGO set display cases
The dimensions of these display cases vary, and you'll have to check if they're spacious enough to accommodate a set you'd like to build and display. Optionally, you can opt for a display case designed for a specific set such as the LEGO Ghostbusters 10274, LEGO Grand Piano 21323, or any other set you'd like to exhibit in your home. 
Mini-figure LEGO display cases
It isn't challenging to recognize a mini-figure LEGO display case because all models have compartments or pedestals that are large enough to fit a LEGO mini-figure.
Despite these differences, LEGO display cases have similar components. For example, most models are equipped with acrylic walls that protect figures from dust and a sturdy base that keeps the case stable. Although very common, backdrops and baseplates aren't a standard feature in all LEGO display cases.
Check out our guide to the best LEGO sets to discover models you can exhibit in your home.
Manufacturers of LEGO display cases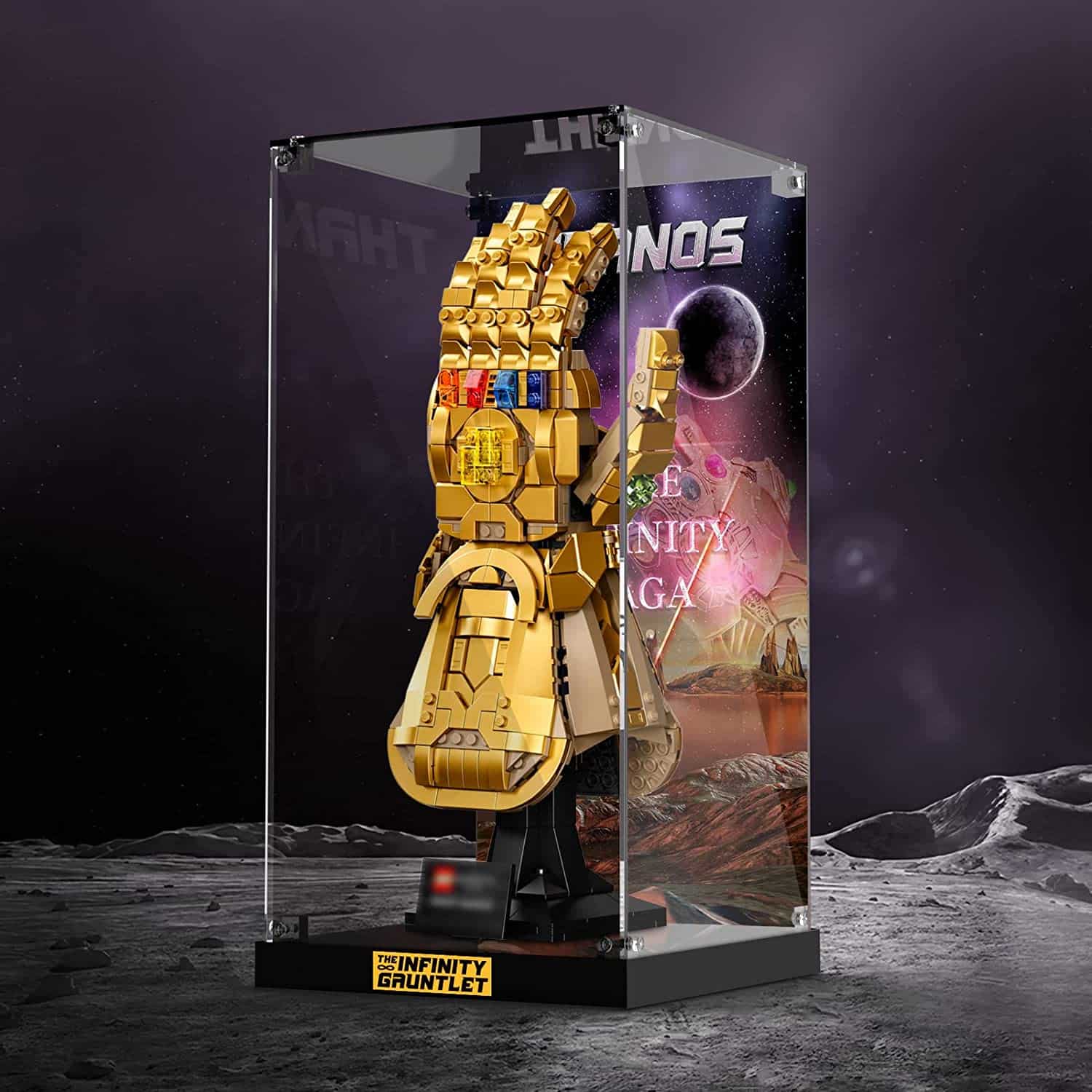 The Storage & Display Cases section of LEGO's website features less than ten models you can use to display your collection of mini-figures or your favorite sets. However, some of these models aren't manufactured by LEGO but rather by LEGO-licensed brands.
Room Copenhagen is arguably the most popular producer of LEGO merch that also manufactures display cases. So opting for one of the brand's products is arguably your best option if you want to make sure that the display case you get is made of high-quality materials.
Companies like the T-Club, ELEPure, Lingxuinfo also manufacture display cases for LEGO sets, but they don't operate under a LEGO license. Hence, their products don't have LEGO's quality guarantee, and you might have to replace them often.
Please read our guide to the best LEGO merch to learn more LEGO-themed products you can find on the market.
Assembling LEGO display cases
Very few LEGO display cases arrive preassembled, so in most cases, you'll have to put together the case you choose. However, the assembly process is usually straightforward because you just have to attach glass panels to the base and insert any available accessories into the case.
It is worth noting that gluing the glass sheets is often unnecessary, and you won't need any tools to assemble a display case. Depending on the model you choose, you can mount a case onto a wall or place it on a flat surface.
Acrylic sheets are heavy and fragile, which is the reason why your LEGO display case should be placed at a safe location to avoid potential accidents. Also, you should make sure that all components are firmly in place before inserting a LEGO model into a case.
Go through our guide to the best LEGO lightsaber sets to discover sets that might fit perfectly into your display case.
Upkeep requirements of a LEGO display case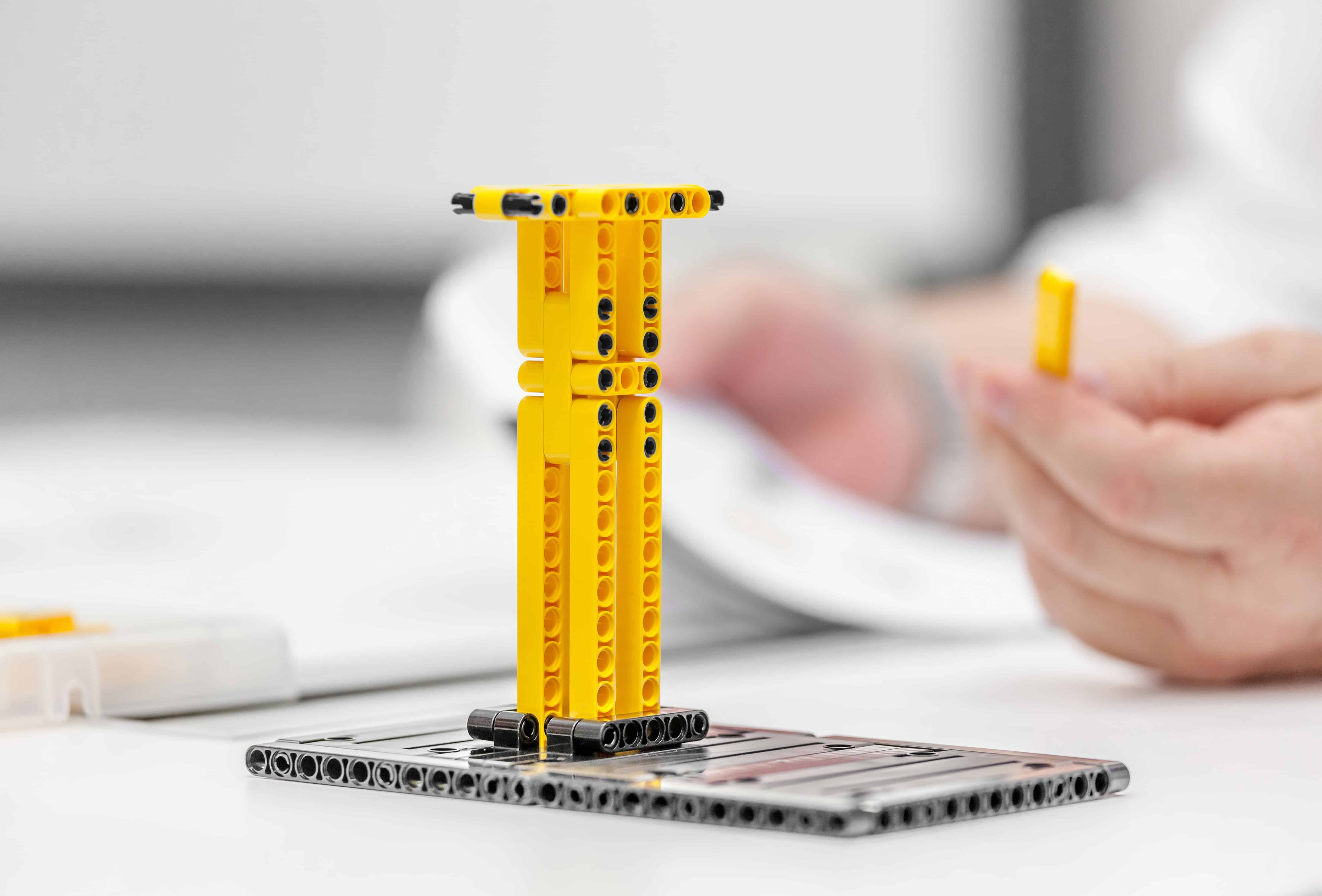 One of the primary purposes of LEGO display cases is to keep dust away from the models or figures you're exhibiting. Front, top, and side acrylic or glass sheets will get dirty over time, but cleaning them won't require too much time or effort.
Usually, you'll be able to remove dust or dirt from your LEGO display case with a clean and dry cloth. However, if you decide to use a glass-cleaning product, you should first test it on a small segment of the case that isn't exposed directly to the viewer.
Don't place sharp or heavy objects near a LEGO display case because they can damage its surface over time. Also, keep in mind that frequent exposure to high temperatures or high levels of humidity can cause acrylic sheets to warp.
Read our guide to the LEGO hair packs to find an option that can enrich your collection of LEGO mini-figures.
The most important factors to consider while choosing a LEGO display case
Besides protecting LEGO models from dust or accidental falls, display cases can make LEGO sets that you build look better. That's why deciding which display case to choose is going to be much easier if you already know which LEGO sets or figures you want to exhibit in your home.
I've highlighted several factors that can make the process of selecting a LEGO display case easier, so let's take a look at them.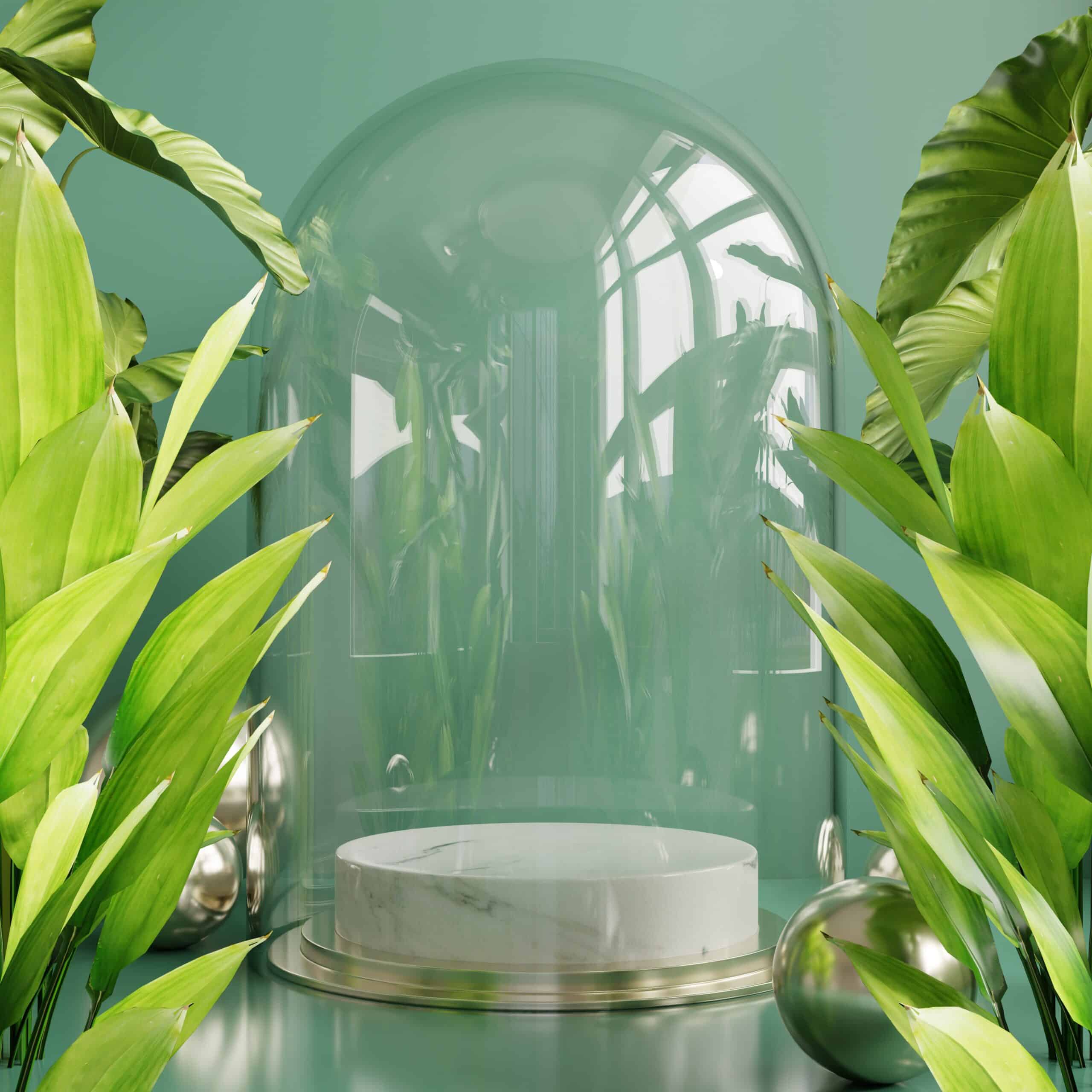 Case type
As we already noted, LEGO display cases are designed to accommodate entire LEGO sets or a certain number of mini-figures. That's why you must decide which type of display case you want to get to narrow down the options you have at your disposal.
Bear in mind that some LEGO display cases are large enough to hold a wide range of models, and you can use them to exhibit a specific set or a creative idea you designed from LEGOs.
Mini-figure LEGO display cases have a limited number of compartments, and you have to check if a specific model is large enough to hold your entire collection of LEGO mini-figures.
Size of the case
LEGO display cases don't occupy a lot of space, as their length rarely exceeds 20 inches, and finding room for them on your desk, shelves, or walls should be easy.
Nonetheless, checking the dimensions of a display case you're interested in can be useful as it will enable you to know the maximum size of LEGO models you can exhibit. Depending on the figures you want to build, you can opt for a vertical or horizontal display case.
Case materials
The base and transparent glass or acrylic sheets are core components of all display cases. However, LEGO display cases usually feature transparent acrylic sheets are more common than glass models.
The thickness of these sheets varies from 1/32 to 1/16 of an inch, and you should choose the options that best fit the conditions in which you're planning to keep a display case.
Checking the quality of backdrops, baseplates, or any other accessories that come with a case can help you determine if it is the right choice for you.
Mounting method
You can either place a LEGO display case on a flat surface or mount it on a wall. However, models designed for desks or shelves are usually heavy and bulky, making it challenging to install them on a wall.
Some LEGO display cases offer a dual mounting option, as they are lightweight enough to be mounted on a wall without the need to install a support structure. However, these models are often small, and they can only hold a limited number of LEGO sets.
Price and durability
A LEGO display case can remain in perfect condition for years if you take proper care of it. That's why you shouldn't keep the model in warm and humid conditions because you might damage the acrylic sheets.
None of the models you'll find on the market cost more than $100, but the price of a specific LEGO display case can vary from $20 to $90. Prices of models produced by brands that don't operate under the LEGO license are similar to the prices of display cases manufactured by Room Copenhagen.
The advantages of LEGO display cases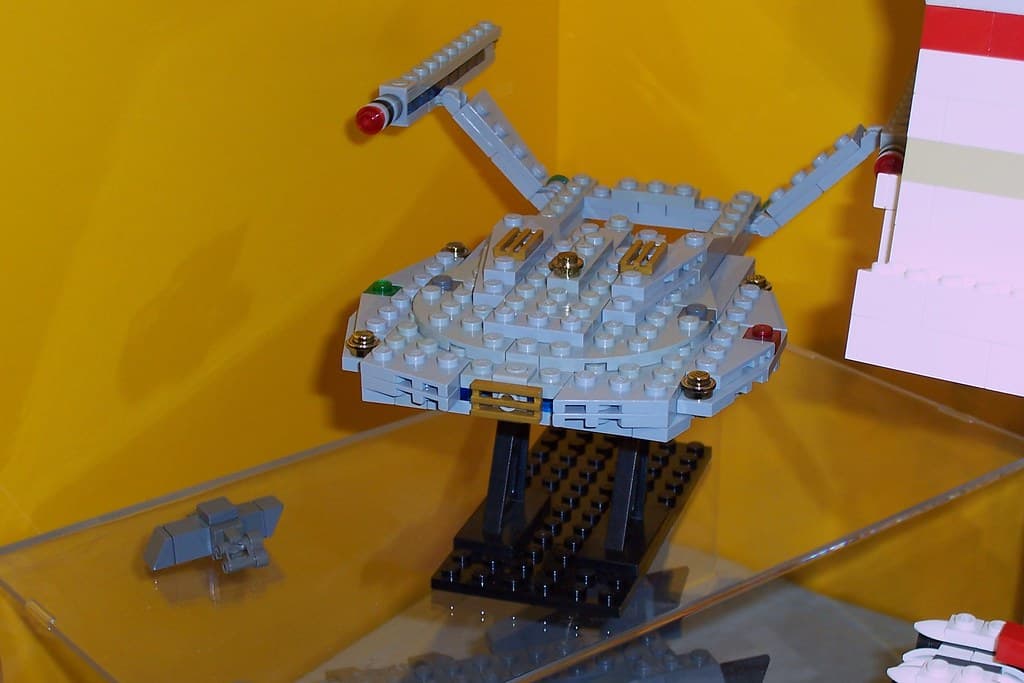 Protection from dust and damage
Removing dust or dirt from a LEGO model can be challenging because you might struggle to approach all parts of the set you've built. Besides helping to keep an assembled LEGO set clean, a display case makes it more difficult for children or pets to trip the model over by accident.
An elegant way to exhibit LEGO models
A LEGO display case offers a simple and effective way to show a set you've built or any other creation you've made with LEGOs to your friends. These accessories allow you to choose if you want to hang the model you've assembled on a wall or place it on a desk.
Made from sturdy materials
Almost all LEGO display cases you'll find on the market are made from materials that are not easy to damage. In addition, most models come with acrylic sheets that are more resistant to scratches and less fragile than glass.
The disadvantages of LEGO display cases
Some LEGO display cases are challenging to assemble.
Even though the LEGO display cases come with a manual, the instructions can be confusing, and you might struggle to assemble or disable the case you purchased.
Top 5 LEGO Display Cases
A display case like the Room Copenhagen LEGO Play and Display Case might be the right option for you if you enjoy creating models from Classic LEGO sets. This case has multi-tier construction that allows you to choose where you want to position each figure you want to include in the scene you're building.
It also includes six baseplates that keep the figures or models firmly in place, while the colorful backdrop makes all scenes more cheerful. Once you're done playing or building your latest LEGO model, you can preserve the creation with the easily removable polyvinyl chloride cover.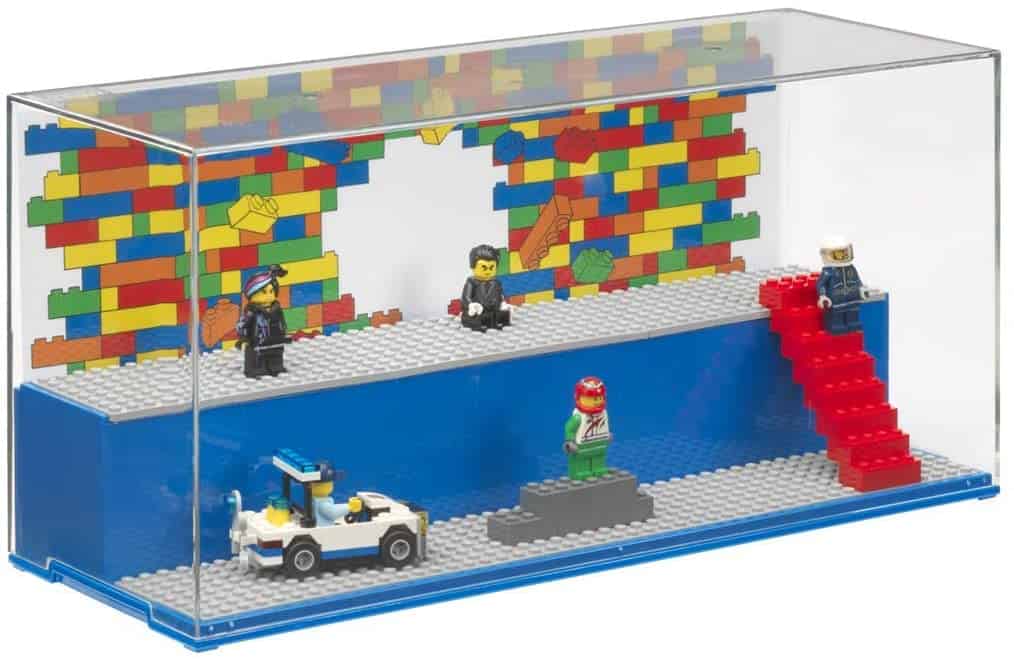 Pros
Suitable for preschoolers
Multi-level design
Lightweight and easily removable cover
Colorful backdrop
Cons
Baseplates don't fit all LEGO bricks
Can't hold large LEGO figures
You can choose between small and large versions of the LEGO mini-figure display case. You'll get a pack that contains three separate display cases if you opt for the large version of this product.
Each case contains 16 compartments equipped with baseplates that allow you to position a mini-figure effortlessly. In addition, cases have transparent doors that don't obstruct to view of the mini-figures, and you can decide if you want to hang these cases on a wall or keep them on a desk.
Optionally, you can use this product to sort and store LEGOs from one or more sets.

Pros
Great for collections that feature up to 48 LEGO mini-figures
No assembly required
Multiple mounting options
All cases are equipped with studs on the top, which makes them stackable
Cons
Not a budget-friendly option
Compartments might be too small for non-standard mini-figures
Even though it looks like a simple picture frame, the LEGO Mini-Figure Collector Stand is one of the most stylish LEGO display cases you can get. The model has an easel back that allows you to place it on any flat surface, but you can also hang it on a wall.
The stand comes with detachable podiums and a baseplate that enables you to arrange mini-figures as you fit or have instant access to them. Unfortunately, this display case is made of flimsy materials that can be damaged easily.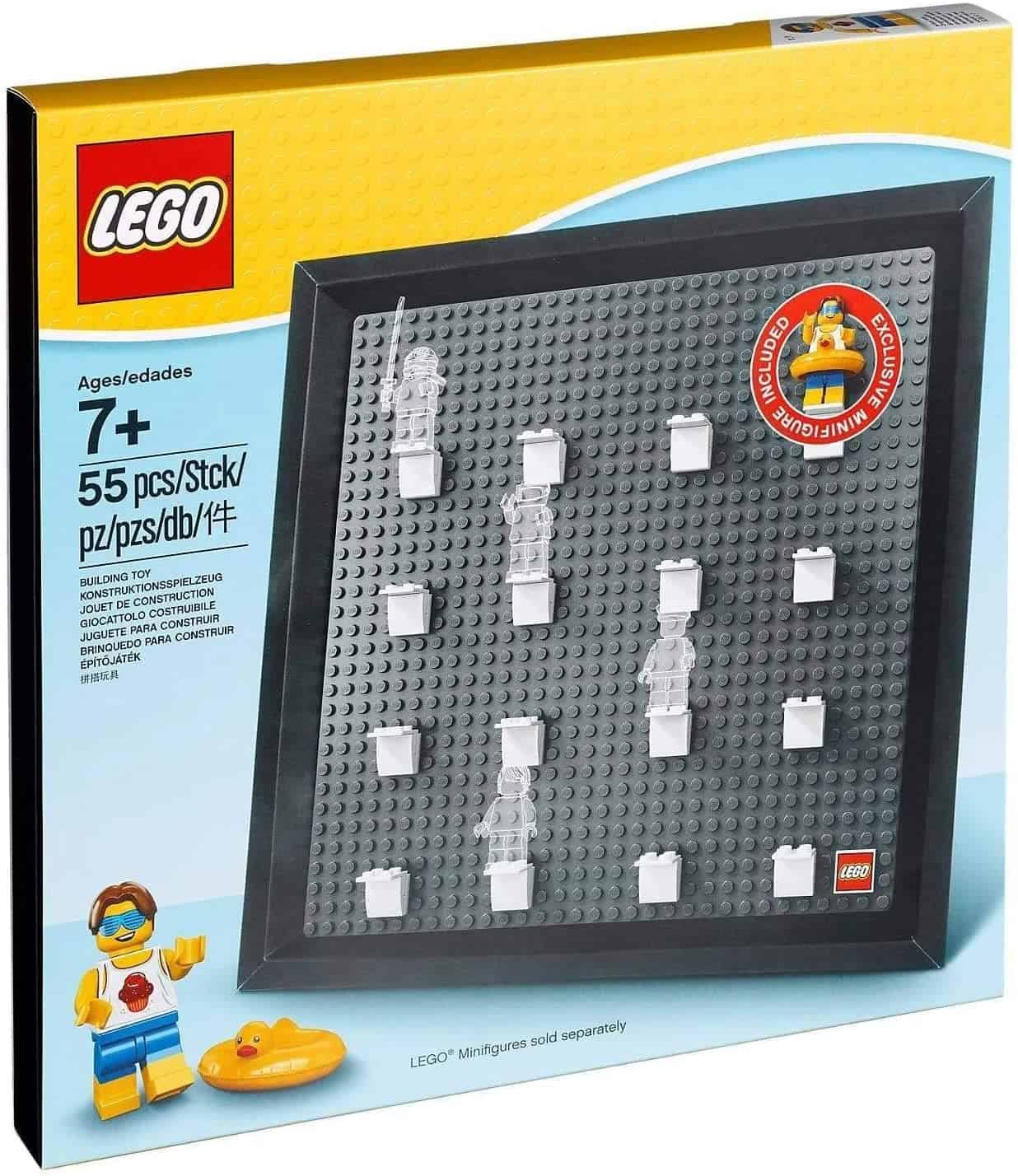 Pros
It doesn't take up a lot of space
The stand arrives preassembled
A mini-figure is included in the package
Elegant design
Cons
The frame and the easel back are made of cardboard
This stand is too small for large mini-figure collections
Fans of the iconic TV show Friends are going to enjoy the T-Club Acrylic Display Case that is designed specifically for LEGO's Central Perk 21319 set. The dimensions of this case are 13.7 x 9.8 x 5.9 inches, and they match the dimensions of the fully assembled 21319 set.
The acrylic sheets are 1/16-inch thick, and you should avoid putting too much pressure on them because they're fragile. Unfortunately, this case doesn't ship preassembled, and you have to assemble it before you can use it to display your Central Perk set.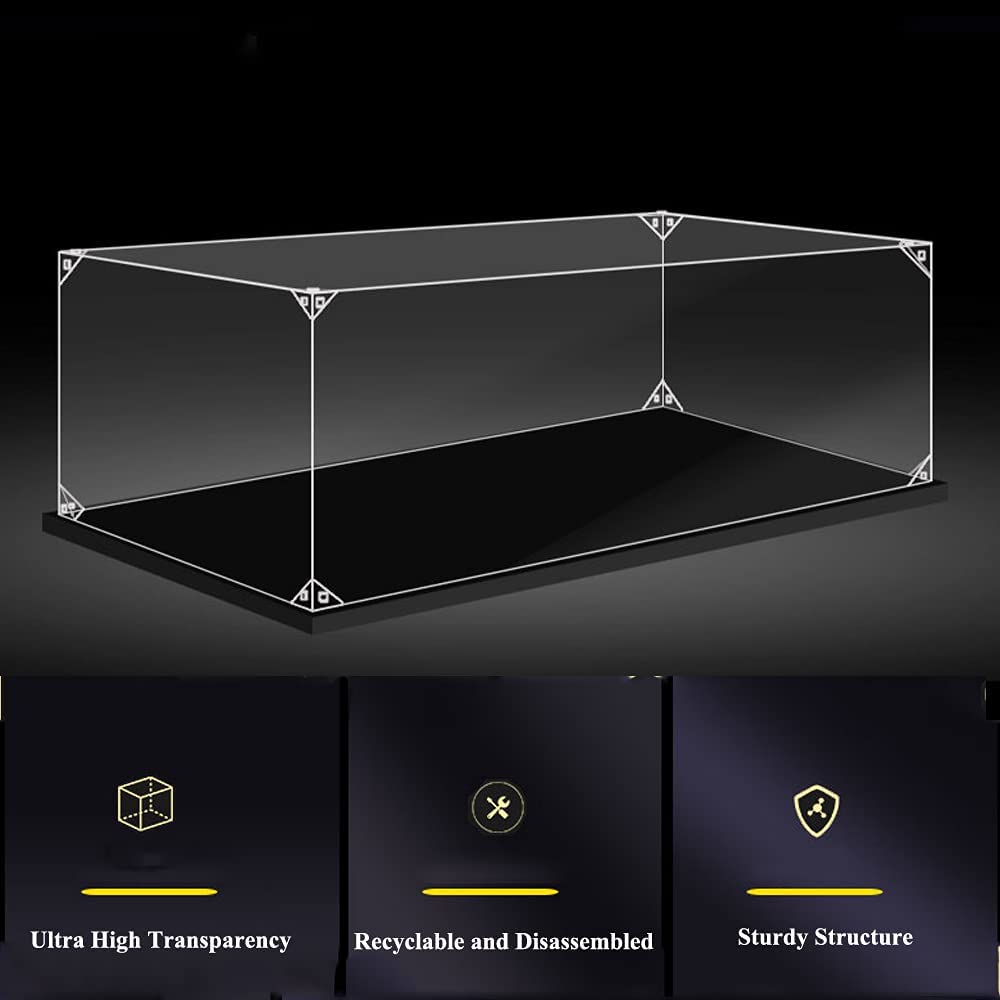 Pros
Suitable for all LEGO sets that match the case's dimensions
Protects assembled LEGO sets from dust and damage
The case is dustproof
Glass sheets have a removable protective film
Cons
Confusing manual
The case isn't produced by a LEGO licensed brand
The Acrylic Display Case for the 76191 Infinity Gauntlet Set will enable you to exhibit the most powerful weapon in the Marvel universe without having to worry about cleaning it.
This display case is dustproof, so once you complete the assembly process, your 76191 Infinity Gauntlet set will be shielded from dirt or damage. Acrylic sheets have holes in each corner, so you just have to fasten the screws to put the display case together.
The backside of the case features a plate that creates a perfect background for the golden Infinity Gauntlet.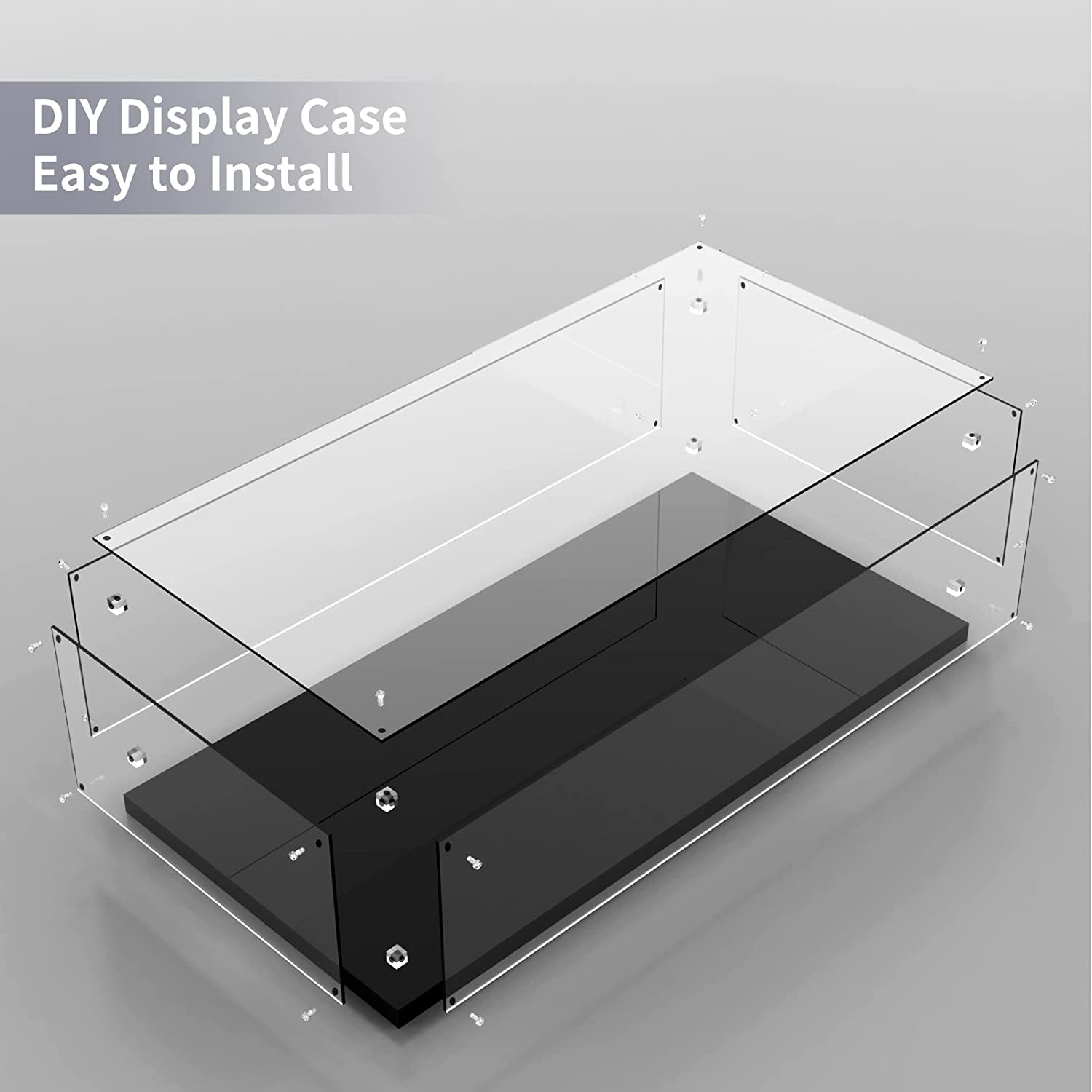 Pros
Simple and elegant design
Transparent acrylic sheets don't obstruct the view of the model
The quick and easy assembly process
The case arrives with a removable backdrop
Cons
This display case is vertically oriented, which makes it incompatible with most LEGO sets.
Easy to scratch
Frequently asked questions about LEGO display cases
Question: Do LEGO display cases include LEGO sets?
Answer: No, LEGO sets are sold separately from LEGO display cases.
Question: Are all LEGO display cases made of acrylic?
Answer: Most LEGO display cases are made of this material, but you can also find models made of glass or polyvinyl chloride.
Question: Can I use LEGO display cases to store LEGOs?
Answer: Yes, LEGO display cases are usually large enough to store more than a thousand LEGO pieces.
Question: Do LEGO display cases come with assembly instructions?
Answer: Yes, but manuals for these LEGO accessories are sometimes confusing.
My verdict: Choosing the best LEGO display case
Putting a LEGO set, you've built in a display case will highlight its properties and make it look more stylish. In addition, it will make keeping the set clean much easier because most LEGO display cases are dustproof.
I recommend getting a multi-purpose display case like the Room Copenhagen LEGO Play and Display Case that is suitable for children if you want to encourage your child to build unique LEGO models.
The T-Club Acrylic Display Case is a better option for adult LEGO set collectors that want to exhibit the sets they build. Which LEGO display case are you going to choose?
Let me know in the comments or continue reading our guide to the critical LEGO pieces to learn more about the parts you can find in almost every LEGO set.
Recommended Reads: