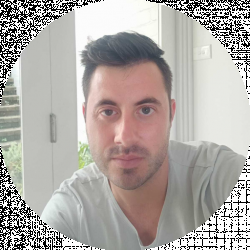 Latest posts by David Borgogni
(see all)
Regardless of how old they are, any LEGO fan can get tired quickly of sets that take only a few hours to build because they don't challenge their creativity or set-building abilities. That's why you should opt for one of the best 1,500 piece LEGO sets if you enjoy spending days assembling LEGO sets with your friends and family.
Even though LEGO produces a broad spectrum of large sets, finding a set that has exactly 1,500 pieces is difficult. Most big LEGO sets have more than 2,000 pieces, while some models can even have more than 5,000 pieces.
That's why in this guide to the best 1,500 piece LEGO sets, I'm going to supply you with the information you need to find a set that fits all your criteria and suggest several models that might be the right option for you.
Check out our guide to the best LEGO gifts to find a present for a devoted LEGO fan.
At a Glance – The 5 Best 1500 Piece LEGO Sets
Selection Criteria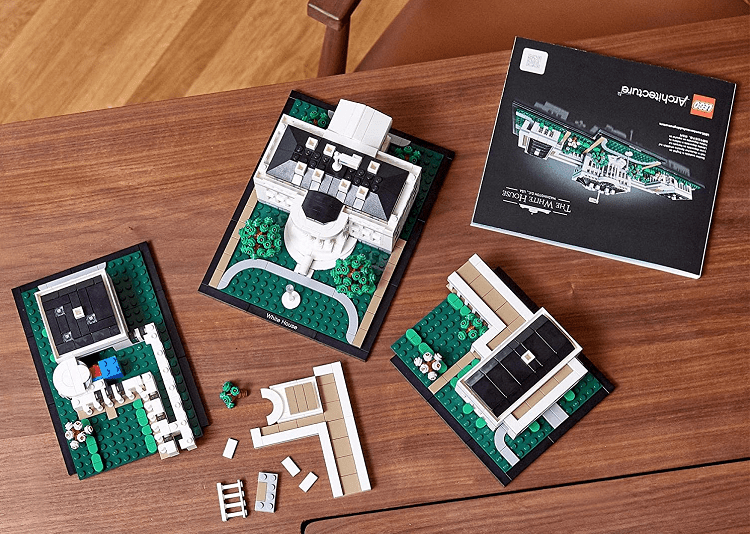 Although the number of pieces a set contains was the most crucial parameter I utilized while choosing sets for this article, it wasn't the only factor I considered. LEGO's 1,500 sets are published within various themes, and they are inspired by a wide range of fictional and real-life topics.
Moreover, these sets aren't designed for a single age group, and some models can be overwhelming for children while others can be uninteresting for teenagers or adults. Here are some of the most important criteria I used to select 1,500 piece LEGO sets:
Set's release date – None of the sets you'll find in this article is retired. Moreover, each set was released within the last several years, and there's no indication that they will be discontinued in the foreseeable future.
LEGO theme – Rather than focusing on 1,500 piece sets from a single theme, I utilized this parameter to ensure a versatile selection of sets that contain 1,500 pieces.
Please read our guide to the critical LEGO pieces to get more information about frequently featured pieces in LEGO sets.
Understanding LEGO Themes
Even though LEGO themes were developed in the late 1970s, this system of set categorization was first implemented in 1987. Since then, all sets have been published within themes, and currently, the company offers sets within forty themes.
Some themes don't contain sets that have more than a thousand pieces. Hence, you won't be able to find a 1,500 piece set in LEGO Education or LEGO MINDSTORMS themes. On the other hand, LEGO Ideas and LEGO Star Wars themes have over ten sets equipped with more than 1,000 pieces.
LEGO Classic, LEGO Architecture, and various other themes feature up to five sets with piece counts above 1,000. However, it is worth adding that some sets from these themes can have more than 2,000 pieces.
That's why specific themes may not contain sets that have precisely 1,500 pieces, even though they do have large sets.
Please browse through our guide to the best LEGO sets to discover some of the most popular LEGO sets ever made.
Large LEGO Sets for Preschoolers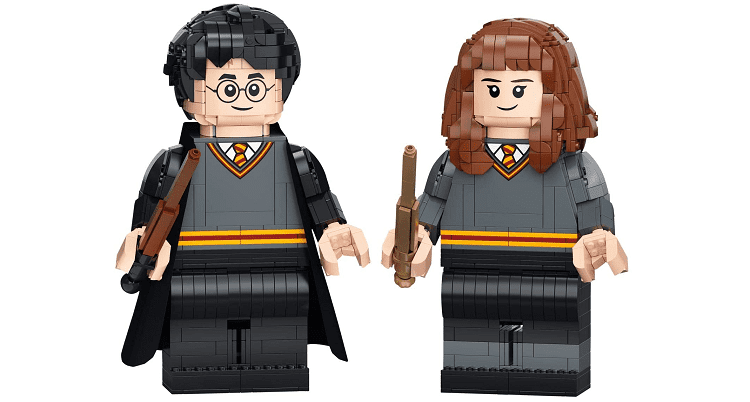 The biggest LEGO Duplo set you can get contains only 488 pieces, and you won't be able to find a 1,500 LEGO set that is deemed safe for toddlers and preschoolers.
Most LEGO sets containing 1,500 pieces are designed for children older than six, while models from the Architecture theme are mainly aimed at adults.
The easiest way to overcome this problem is to not allow a child under the age of 4 to use a standard 1,500 piece LEGO set unsupervised. That way, you can significantly reduce the chances of injury and enable your child to enjoy the benefits of playing with LEGOs at a very young age.
You should consider getting a set that contains fewer than 500 pieces in case your children never owned a LEGO set before to allow them to develop their set-building skills before moving on to larger sets.
Please go through our guide to the best LEGO merch to find clothing and other items inspired by LEGOs.
LEGO Sets with More Than 1500 Pieces
Assembling a LEGO model that has over a thousand parts requires a lot of patience and impressive set-building skills. Even so, as your skill level increases, you'll need less time and effort to build a 1,500 piece LEGO set, and you'll start searching for more demanding projects.
LEGO themes like Architecture, Harry Potter, Art, or Ideas offer a wide selection of sets that will challenge your set-building skills. Some models from these categories can have more than 10,000 pieces, and they take days to assemble even if you're an experienced LEGO builder.
You should consider getting one of the sets below if you'd like to take your set-building skills to another level:
Read our LEGO Hogwarts Castle review if you want to learn more about one of the largest sets from the LEGO Harry Potter theme.
Building Options Offered by 1500 Piece LEGO Sets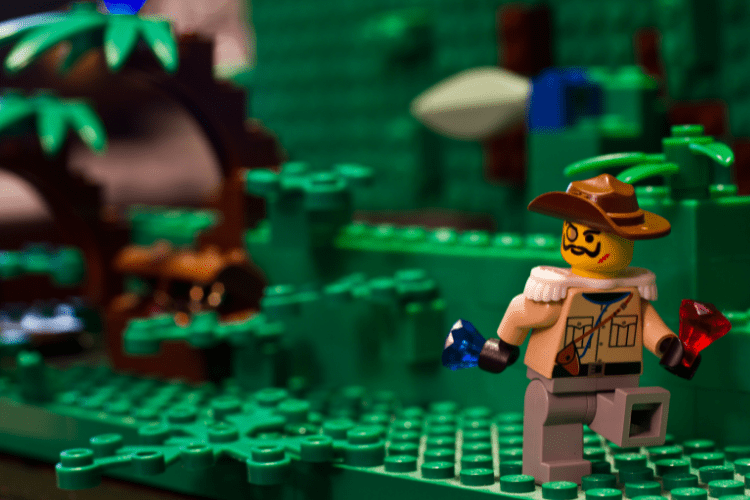 Even though it may seem that you can combine 1,500 pieces in an infinite number of ways, this is not the case. Instead, most large sets allow you to build 3D models of figures, architectural structures, vehicles, or everyday objects.
Hence, they only contain the pieces necessary to build a specific model, so you might struggle to complete different DIY LEGO projects using only pieces from sets like the NASA Apollo Saturn V or the Ford Mustang.
1,500 piece Classic LEGO sets don't have a specific topic, which is why they offer the most versatility in terms of how you can combine the pieces they contain.
Nonetheless, LEGO's Classic theme currently features only four sets with over a thousand pieces, limiting your options to only a handful of sets. Browse through our guide to creative LEGO ideas if you're looking for inspiration for your next DIY LEGO project.
Prices of 1500 Piece LEGO Sets
Large LEGO sets are expensive, and you can spend between $100 and $200 on a set with 1,500 pieces. However, retired sets that contain a large number of LEGO bricks can be much more expensive, so the amount of money you'd have to spend on a 1,500 piece LEGO set often depends on its availability.
LEGO sets with 2,000 or more pieces can cost up to $900, and the Millennium Falcon 75192 is currently the most expensive LEGO set in production. In addition, the price of rare, discontinued LEGO sets can reach several thousand dollars.
Read our LEGO Typewriter review to learn more about this remarkable 2,000-piece set.
The Most Important Factors to Consider While Choosing a 1500 Piece LEGO Set
Knowing how many pieces the set you want to get should have can help you narrow down your options considerably, but you may have to consider other factors to find the best LEGO set for you.
Deciding which types of models you want to build or how much money you're willing to spend can make the search for a perfect 1,500 piece LEGO set much simpler. I've selected some of the crucial factors you need to consider when choosing a 1,500 piece LEGO set, so let's look at them.
Set's Theme and Topic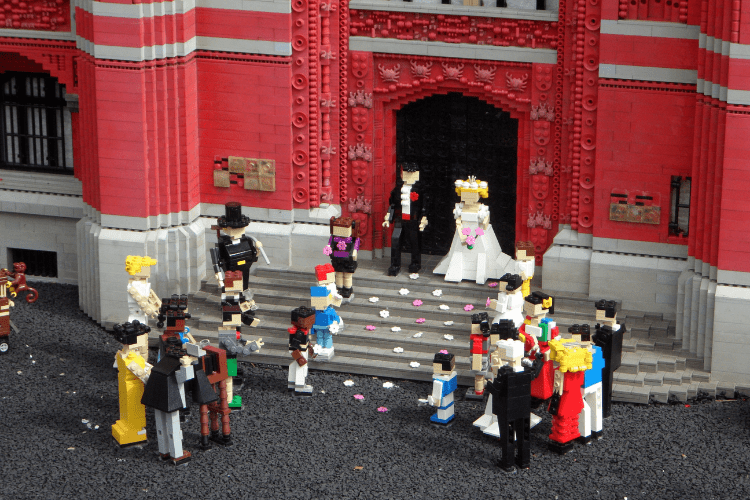 Almost all LEGO themes feature at least one set with close to 1,500 pieces. That's why you have to go through the most popular LEGO themes and find out if they contain sets that have approximately 1,500 parts.
Afterward, you'll have to choose the set's topic since sets within a theme can be based on different subjects.
For instance, sets from the Star Wars theme are inspired by characters or scenes from these movies, while Architecture-themed sets allow you to create replicas of the Empire State Building or Taj Mahal.
Recommended Age Group
The recommended age for sets from the LEGO Classic theme spans from 4 to 99 years, which means they're only unsuitable for toddlers due to safety concerns. However, sets from City or Creator 3-in-1 themes are usually aimed at children already attending elementary school.
Checking the recommended age group can help you determine if a set is aimed at school-aged children, teenagers, or adults. Obtaining this information doesn't require much effort as you can find it on the box of a set you'd like to buy.
Skill Development and Learning Potential
1,500 piece LEGO sets can help children gain or develop various valuable skills. All LEGO sets, regardless of how big or small they are, encourage creativity, but playing with large sets can also help a child develop social skills and learn more about teamwork.
Moreover, playing with LEGOs from an early age helps children gain spatial awareness, improves their understanding of symmetry, and develops their maths skills. Sets inspired by vehicles or architectural structures can spark an interest in engineering, construction, and various other topics.
Access to Replacement Parts
Most LEGO sets come with extra pieces such as cheese slopes, 1×1 tiles, or studs that are small and easy to misplace. In addition, LEGO produces spare parts for retired sets and sets that are still in production.
Despite this, you still need to check how easy it is to find replacement parts for a specific set, especially if you want to get a discontinued set. You can find information about available replacement parts in LEGO's website's Pick a Brick section.
Included Accessories
Mini-figures, weapons, road signs, or vehicles make playing with LEGO sets more entertaining. Checking the list of accessories included in a set is particularly important if you're searching for a set children under the age of ten will find amusing.
You should consider buying mini-figures and other accessories separately if you opt for a 1,500 piece LEGO set that only features the elements necessary to assemble a buildable model.
Keep in mind that sets from the LEGO Classic theme include special pieces like doors or wheels, so going through the set's list of special pieces can help you figure out which models you can build with it.
The Advantages of 1500 Piece LEGO Sets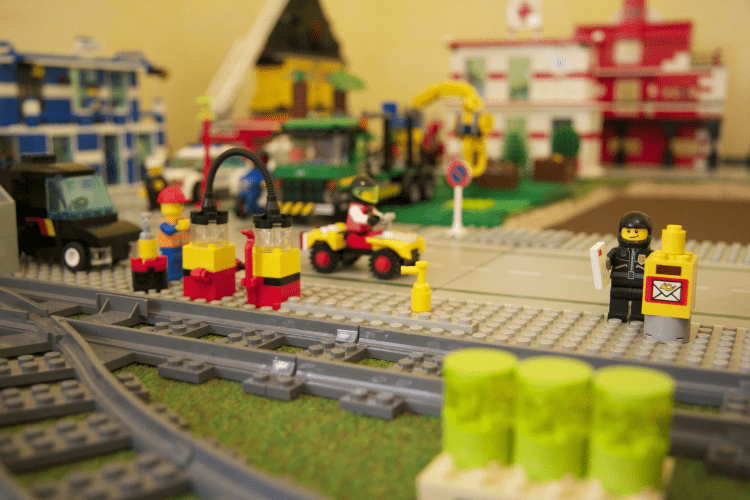 High Learning Potential
Playing with a large number of different LEGO parts inspires children and adults to experiment and seek other solutions to the problems they're trying to solve. Also, building a 1,500 piece set teaches children the value of communication and teamwork.
Creating DIY Projects
Besides enabling you to build models of beautiful cars or your favorite movie characters, some 1,500 piece LEGO sets allow you to materialize your ideas. Sets from the LEGO Classic theme contain the elements you need to design a small item like a penholder or make your own LEGO stop-motion movie.
Suitable for LEGO Fans of All Ages
LEGO manufactures sets aimed at fans of all ages, so you can opt for a set designed for adults or get a set that is best suited for six-year-olds.
The Disadvantages of 1500 Piece LEGO Sets
Large LEGO Sets are Expensive
Even the least expensive 1,500 piece LEGO sets cost close to hundred dollars, while in most cases, you'll have to spend much more on a set that contains so many parts.
Top 5 1500 Piece LEGO Sets
Large Creative Box XXL 10697 – The Best 1500 Piece LEGO Set for Creative Ideas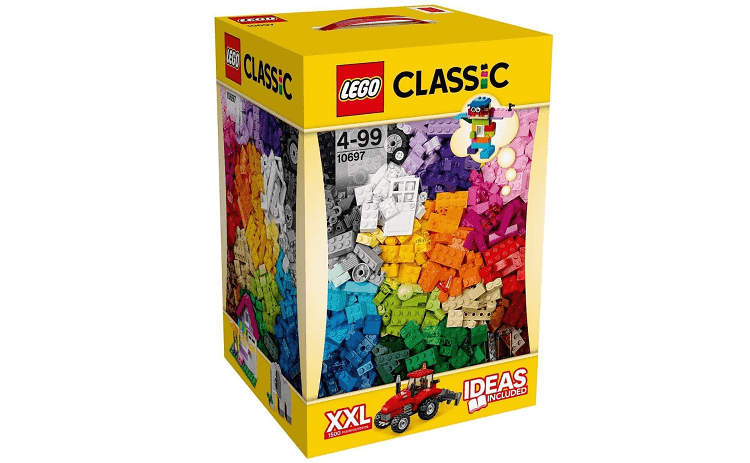 LEGO's Large Creative Box XXL 10697 might be the right option for you if you want to develop DIY projects. The pieces in this set have 39 colors, and you can combine them freely to create different objects or structures.
The instruction booklet containing building instructions for five models and several creative ideas is included in the set. You can use it whenever you lack inspiration for the next LEGO project.
The Creative Box XXL set features a wide range of unique pieces that enable you to build houses, cars, and countless other objects.
Pros
The set comes with replacement parts for all essential pieces
Visually beautiful
Wide age range
Allows children and adults to express their creativity
Cons
The set doesn't include a storage box
No baseplate
White House 21054 – The Best 1500 Piece LEGO Set for Adults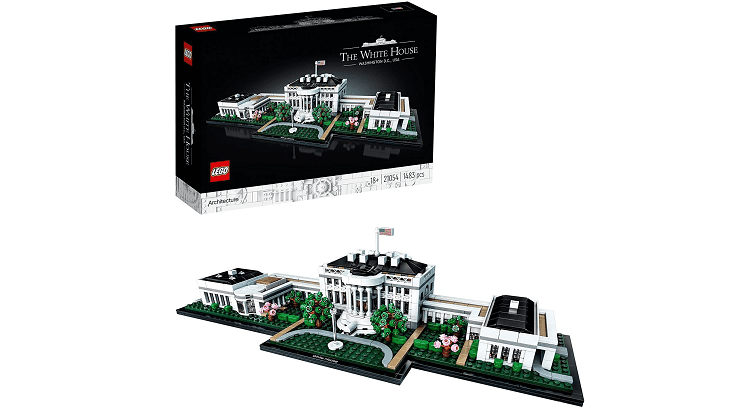 Even though it is aimed at adults aged 18 or older, the White House 21054 can also be a great gift for teenagers interested in architecture. The set enables you to build a replica of this neoclassical structure and display it in your living room.
The model is divided into three sections containing a lot of details that make the model look more realistic. The set also lets you recreate the garden surrounding the White House.
Pros
Inexpensive for a set of this size
The set comes with instructions for each step of the building process
The model can be separated into three sections
The set features a booklet about the history of The White House
Cons
The assembly process can take several days
Aimed at adults
City Main Square 60271 – The Best 1500 Piece LEGO Set for Recreating Scenes of City Life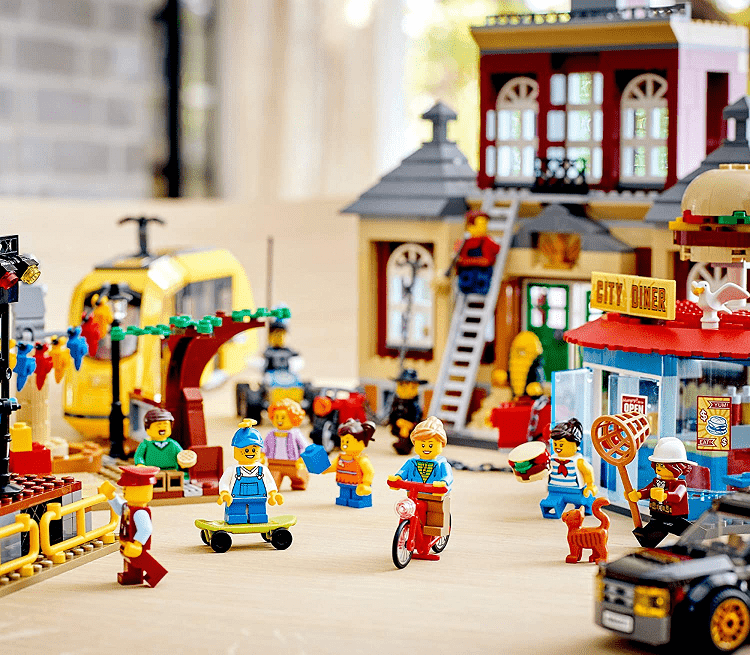 Preschoolers and older children can learn about different segments of city life by building models from the City Main Square 60271 set. For example, a diner, city hall, concert stage, or tram station are some structures children can make from the parts included in this set.
Also, the City Main Square set has the pieces children need to build a tram, limo, helicopter, or motorcycle. In addition, mini-figures based on the LEGO City Adventures allow for more active and imaginative play.
Pros
Straightforward assembly process
The set features more than ten mini-figures
It offers endless play scenarios
Compatible with other sets from the LEGO City theme
Cons
More expensive than similar sets
This set has a lot of small and fragile pieces
Harry Potter & Hermione Granger 76393 – The Best 1500 Piece LEGO Set for Harry Potter Fans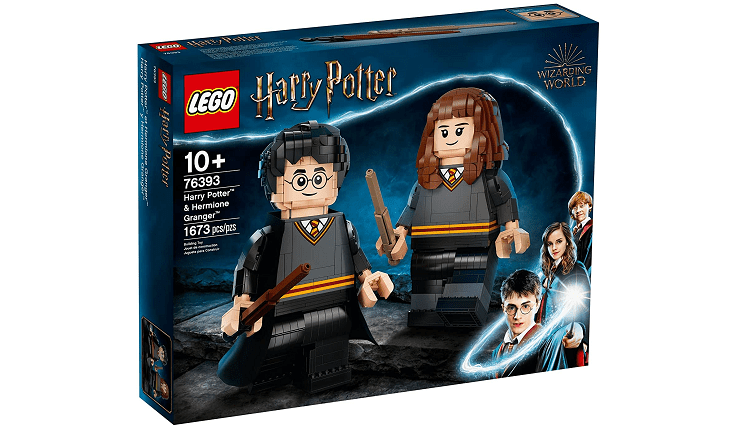 If you're collecting sets from LEGO's Harry Potter theme, then the Harry Potter & Hermione Granger 76393 will be a great addition to your collection. This set can also be an excellent introduction to this LEGO theme because it lets you build ten-inch tall figures of the saga's most important characters.
Both figures have adjustable legs, knees, arms, and legs, enabling you to change your poses effortlessly. Unfortunately, this set doesn't include any other accessories that might make playing with Harry and Hermione figures more fun besides the magic wands. Check out our LEGO Harry Potter Burrow Review and Guide and LEGO Hogwarts Castle Review and Guide.
Pros
An excellent gift for all Harry Potter fans
Both figures are fully adjustable
Set contains separate instructions for each model
Reasonably priced
Cons
The assembly process can be difficult
The set doesn't include accessories
Bricks Bricks Bricks 10717 – The Best 1500 Piece LEGO Set for Large LEGO Projects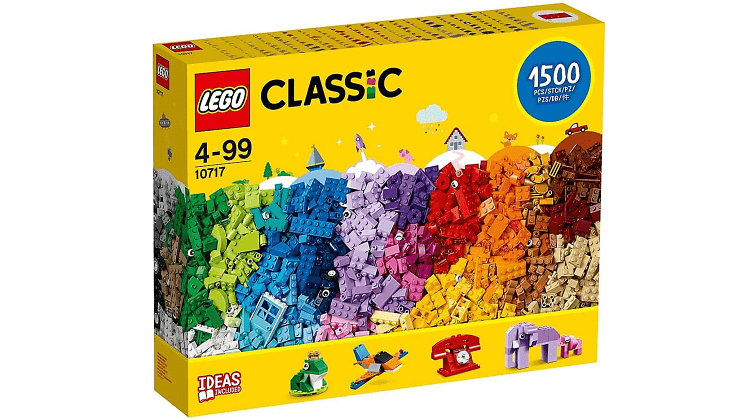 A telephone, a frog, or an airplane are just a few among countless models you can build with the Bricks Bricks Bricks 10717 set. This LEGO Classic set doesn't have a specific theme, and you can use it for a wide range of projects.
Besides colorful bricks, the set features a wide range of unique pieces such as wheels or windows. Once you complete a project, you can use the brick separators to put the model apart. In addition, the set comes with a booklet that contains several project ideas you can use to hone your building skills.
Pros
All bricks are organized by color
Fosters collaborative play
Great for large projects
Rebuilding a model is easy
Cons
The set doesn't have mini-figures
A storage box isn't included in the set
Frequently Asked Questions
Question: How Long Does it Take to Build a 1,500 Piece LEGO Set?
Answer: It usually takes between 7 and 10 hours to build a 1,500 piece LEGO set, although the duration of the assembly process depends on how much time you can dedicate to it every day.
Question: Can I Combine Multiple 1,500 Pieces LEGO Sets?
Answer: Yes, you can, but you must ensure that the sets you want to use are compatible.
Question: Do 1,500 Piece LEGO Sets Come with Storage Boxes?
Answer: Most sets that have 1,500 or more pieces don't include storage boxes.
Question: How Much do Replacement Parts for 1,500 Piece LEGO Sets Cost?
Answer: LEGO spare parts are inexpensive since most pieces cost less than $1, and you can't buy more than 999 pieces of each part.
My Verdict: How to Know which 1500 Piece LEGO Set is the Best
Building a giant LEGO set can be fun, but it can also be challenging if you're not used to working with a high number of pieces. Besides your building skills, factors such as the set's theme and topic can affect your decision to choose one 1,500 piece LEGO set over another.
I recommend getting a set from LEGO Classic theme like the Large Creative Box XXL 10697or the Bricks Bricks Bricks 10717 if you want to develop and build creative ideas with LEGOs.
In case you like architecture, a set like the White House 21054 might be the right option for you. So which 1,500 piece LEGO set are you going to choose? If you're a Star Wars fan, let me know in the comments or continue reading our guide to the best LEGO lightsaber sets.
Recommended Reads: