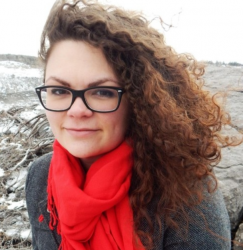 Latest posts by Candace Osmond
(see all)
Man, the holiday season rolls around quickly, doesn't it? If you're looking for the perfect LEGO gift before it's too late, you're in the right place.
In this article, I'll talk about the LEGO Gingerbread House. This cute set is a limited edition that's soon to be retired–but is it worth the hype? We'll find out together! The LEGO lover in your life is sure to thank you!
About the LEGO Gingerbread House
The LEGO Gingerbread House set made its appearance in late 2019, with VIP LEGO members getting access on September 18. Part of the Creator series, the LEGO Gingerbread House was created to commemorate a decade of LEGO's Winter Village line.
This adorable set is not the first gingerbread house produced by LEGO. Back in 2015, LEGO released its 40139 Gingerbread House. While reminiscent of the 2019 model, the original gingerbread house was smaller and only available as a gift with purchase.
Another unique aspect of the LEGO Gingerbread House is that it's the second fantasy-themed Winter Village set. The first was Santa's Workshop, released in 2014. LEGO fans have mixed feelings about the fantasy themes, but this one left a positive impression on many.
The LEGO Gingerbread House features two gingerbread figures–a husband and wife–and their gingerbread baby. Prior to this set, there were two other gingerbread versions: Collectible Minifigure Series 11 (2013) and 5005156 Gingerbread Man (2016).
Unfortunately, the LEGO Gingerbread House is expected to retire very soon. This makes it a bit harder to come by, but that's what makes it the perfect gift for diehard fans.
Pros and Cons of the LEGO Gingerbread House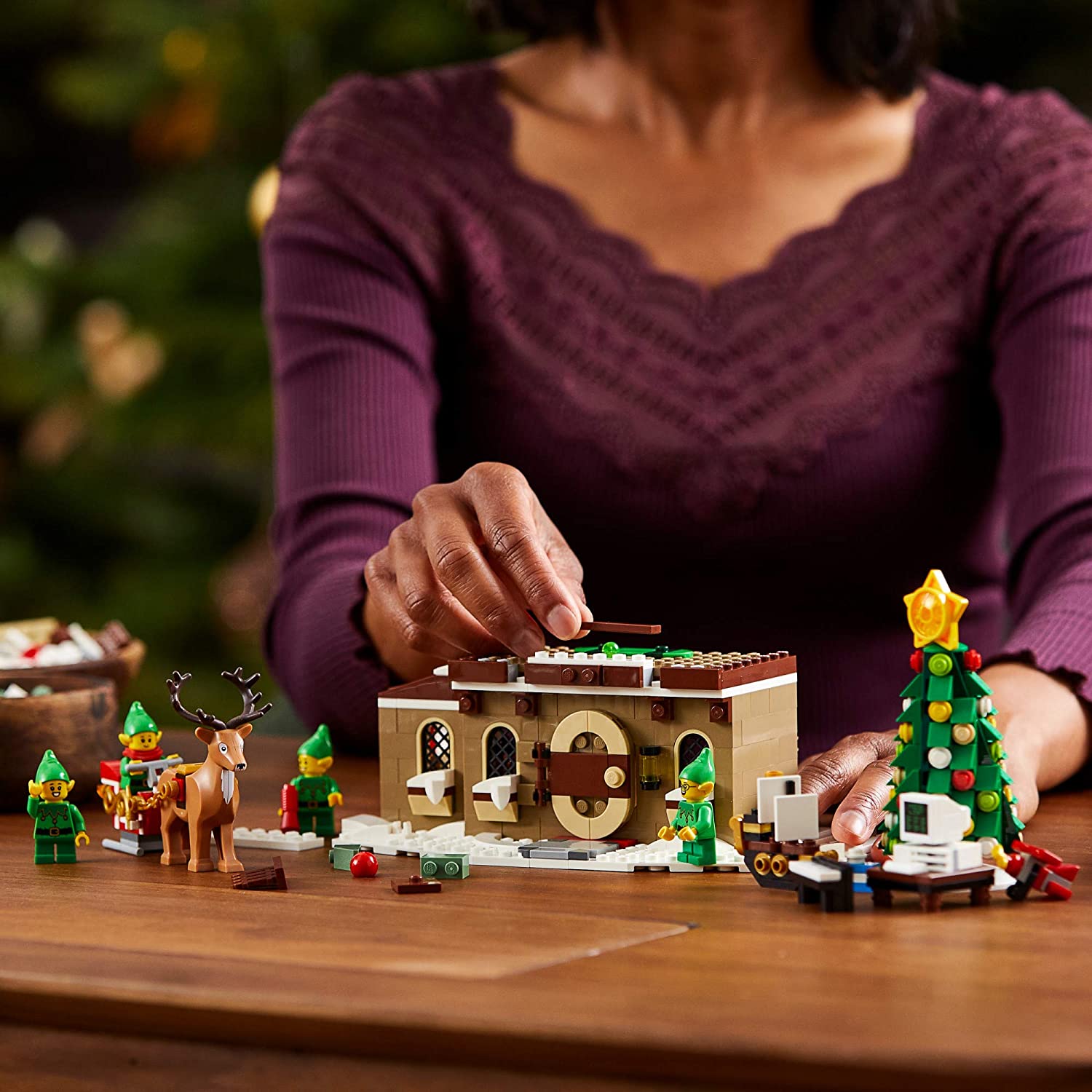 Before you splurge on this LEGO set, you should consider the pros and cons.
Pros
Perfect seasonal set for lovers of the holiday season.
Detailed design and charming seasonal elements.
Well-furnished interior with all essential amenities.
Cheerful candy motif for both interior and exterior.
Adorable gingerbread family and Christmas tree included.
Several hours' worth of fun building time.
Cool alternative to an actual gingerbread house.
Cons
Released in 2019 and soon to be retired.
Not ideal for younger kids.
A bit expensive.
Features of the LEGO Gingerbread House
No two LEGO sets are exactly the same, and every LEGO lover has their own preferences. Whether you're a seasoned LEGO connoisseur or a total newbie, you should consider the following parameters before making a purchase.
Price Range
Like most LEGO sets, the LEGO Gingerbread House is a bit on the expensive side. At the moment, you can purchase this set from major retailers for between $80 and $190. If you plan to buy, it should be soon; its almost-retired status makes it increasingly difficult to find.
Warranty
While there is no warranty information for the LEGO Gingerbread House, LEGO stands behind its products. If you're unsatisfied with your purchase, they encourage you to reach out and/or return your set for a refund. You can learn more on LEGO's Your Satisfaction page.
Number of Pieces
The LEGO Gingerbread House contains a total of 1477 pieces. This includes all of the bricks required to build the gingerbread house, the gingerbread family, and additional decorative pieces.
Since this set is part of the Expert Creator series, you can expect to spend several hours putting it together.
Age Range
LEGO recommends its Gingerbread House set for ages 12 and up. Due to the complexity of the building process and the set's tiny pieces, it's not ideal for small children.
What's Included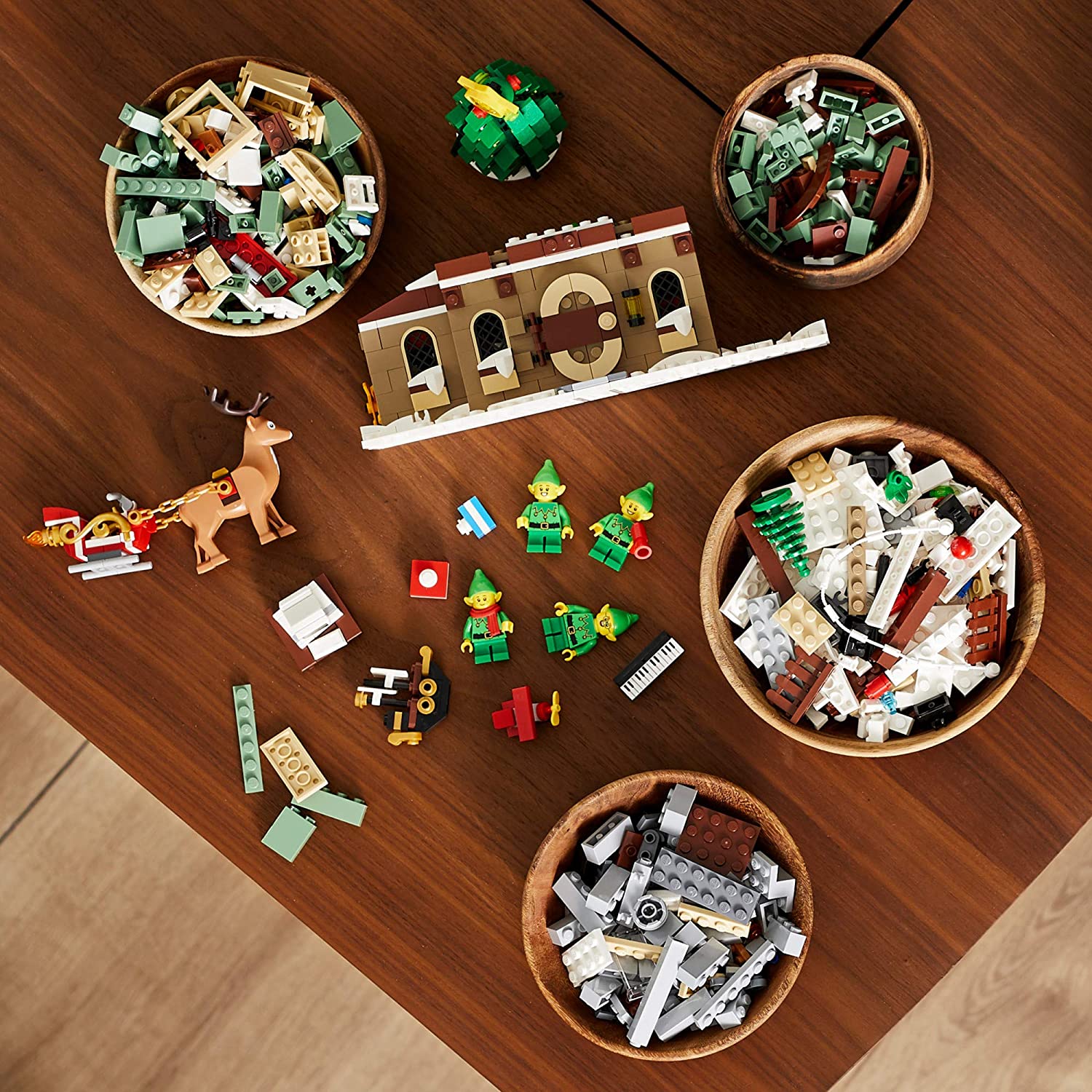 There's a lot included in the LEGO Gingerbread House set!
In addition to the building pieces, there are three gingerbread figurines: a man, a woman, and their baby. The gingerbread man and woman feature smart details, including a mustache on the man and makeup on the woman.
Inside the gingerbread house, you'll find an assortment of neat details sure to warm your heart:
A fireplace that can be lit up via a special mechanism.
A bedroom complete with a bed, lamp, and other furnishings.
A bathroom including a toilet and bathtub.
A living room and kitchen area for a relaxing night in.
Everything follows the wintery, Christmassy theme, such as the candy decorations and the Christmas tree with presents.
The set really comes to life with its additional, true-to-life pieces:
A baby bassinet, stroller, and bottle.
A snowblower.
A picnic table.
A train set.
A rocking horse.
Christmas presents.
I can see why this iconic LEGO set is in high demand right now. If you're on the hunt for a gift sure to please your LEGO-loving partner or child next holiday season, this is it.
Is the LEGO Gingerbread House for You?
Of course, the LEGO Gingerbread House may not be for everyone. Here are a few things to consider:
This set is not great for little kids; it's better for older kids and adults.
If you or a loved one collects LEGO sets, the Gingerbread House will be a good addition.
The LEGO Gingerbread House would make a nice Christmas, New Year, or birthday gift.
This set is ideal for older children or adults who enjoy collecting sets or are up for a building challenge. Due to its "limited" status, there's high demand for this set among collectors and doting parents.
Where Can You Buy the LEGO Gingerbread House?

Currently, you can buy the LEGO Gingerbread House from most major retailers. Here's a brief list of the best places to look, with links:
Tight budget? Then consider buying a used set on a website like eBay. You may also be able to find better deals from smaller retailers, but I'd recommend checking with large retailers first.
Also keep in mind that since the LEGO Gingerbread House is due to retire soon, it's in high demand. Some stores are already sold out, while others are selling out quickly. To make sure you get one, I'd recommend making the purchase ASAP.
Alternatives to the LEGO Gingerbread House
Not sure the LEGO Gingerbread House is for you? Don't worry. I've compiled a brief overview of three similar LEGO sets you or your loved ones might like better.
This exclusive LEGO set is a bit pricier than the LEGO Gingerbread House, but it's a perfect collector's item. In addition, this set is better for young children, contains fewer pieces, and is much easier to build.
Price range: $120 to $170.
Number of pieces: 392.
Age range: 8 and up.
Some customers were upset that the Holiday Christmas Tree was smaller than they anticipated, and others found it too expensive. That said, this set is a nice, simple alternative to the Gingerbread House, and it's full of Christmas spirit.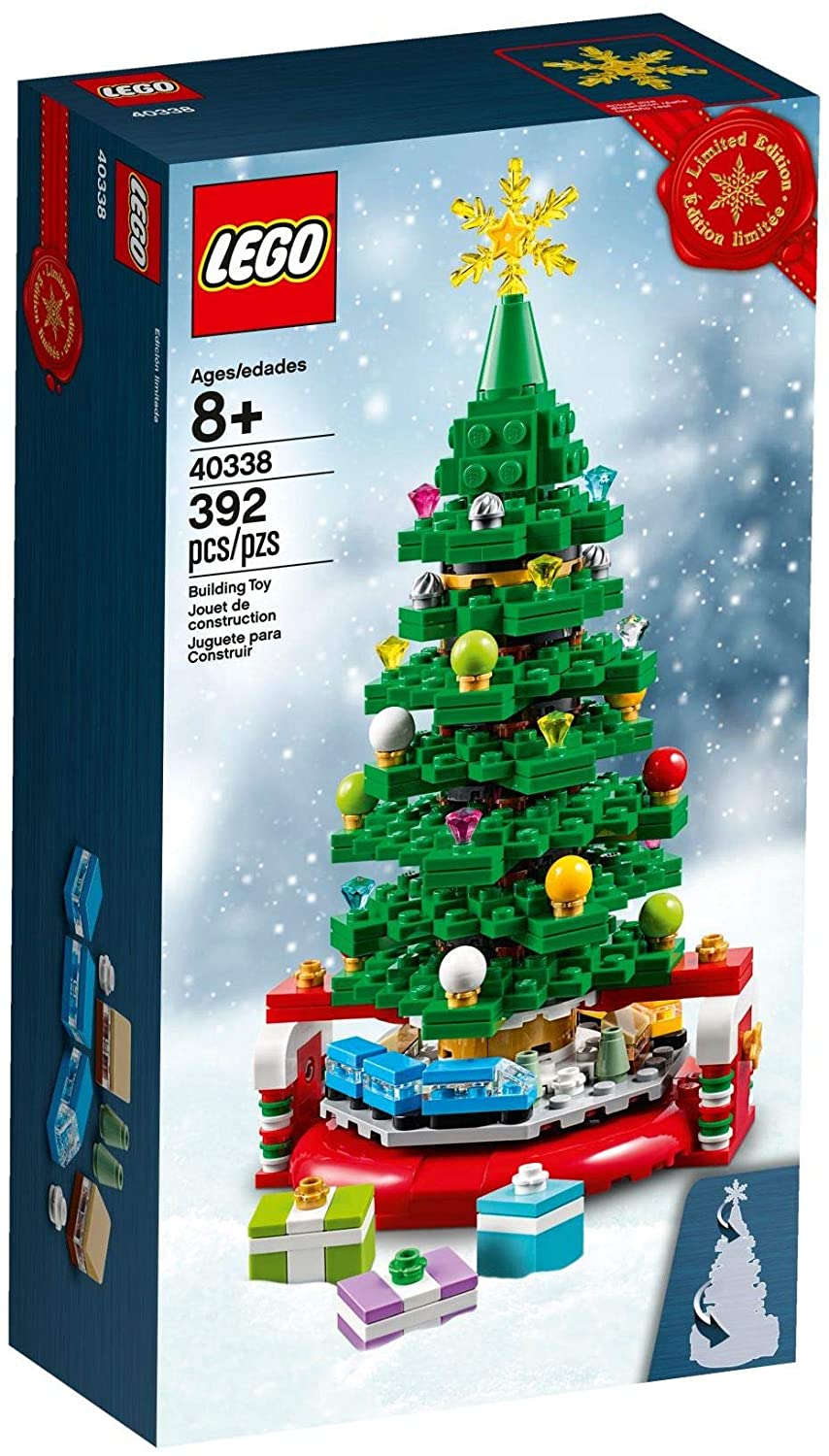 Pros
Good for younger kids.
Fewer pieces for easy building.
Exclusive set – perfect for collectors.
Presents and other decorations included.
Cons
Rather pricey.
Small in size once built.
Love the larger Gingerbread House, but want something more accessible? Then the LEGO 40139 Gingerbread House is a great alternative. This is the smaller gingerbread house set I mentioned earlier, released a few years before the larger gingerbread house (2015).
Price range: $40 to $150.
Number of pieces: 277.
Age range: 7 and up.
With only 277 pieces and a simple building pattern, this Gingerbread House is perfect for younger kids or LEGO newbies. Keep in mind that it's much smaller, though it shares a similar colorful candy motif. Very adorable and great family activity for the holidays!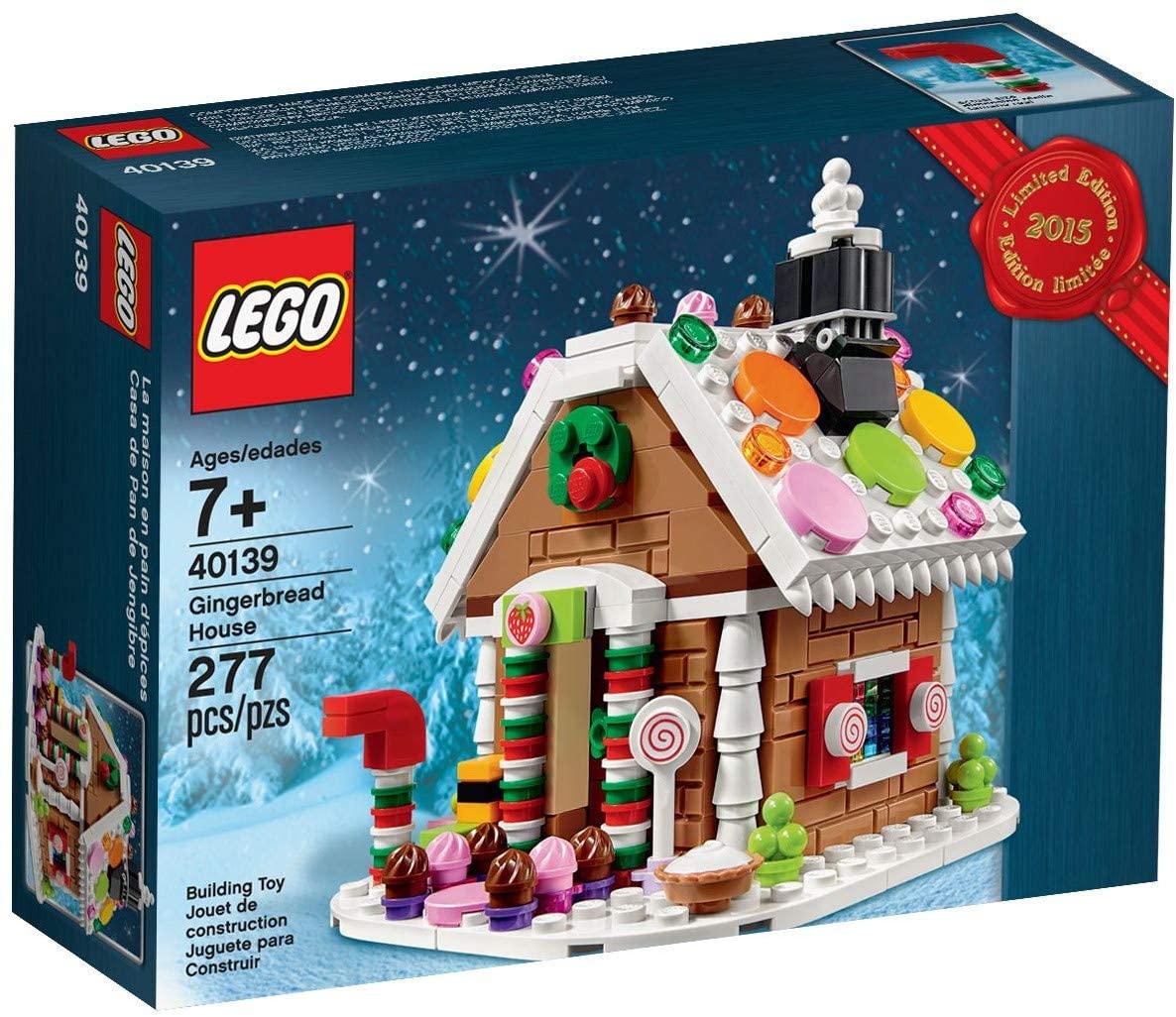 Pros
Ideal for little kids.
Fewer pieces for easy building.
Exclusive set – perfect for collectors.
Bright, colorful design and decorations.
Cons
Rather pricey.
Very small in size.
Here's one for the adults, the families, and the young LEGO experts. The LEGO Elf Club House is a newer set (2020) that offers Christmas charm with a more "adult" feel. It comes with 1197 pieces, is a bit complicated to build, and features a more muted color scheme.
Price range: $95 to $100.
Number of pieces: 1197.
Age range: 18 and up.
When you purchase it, you'll get to enjoy tinkering with the four included figurines and the reindeer with a sled. Throw in the Christmas tree, piano, ship, plane, and naughty-nice list, and you have a complete holiday workshop going on.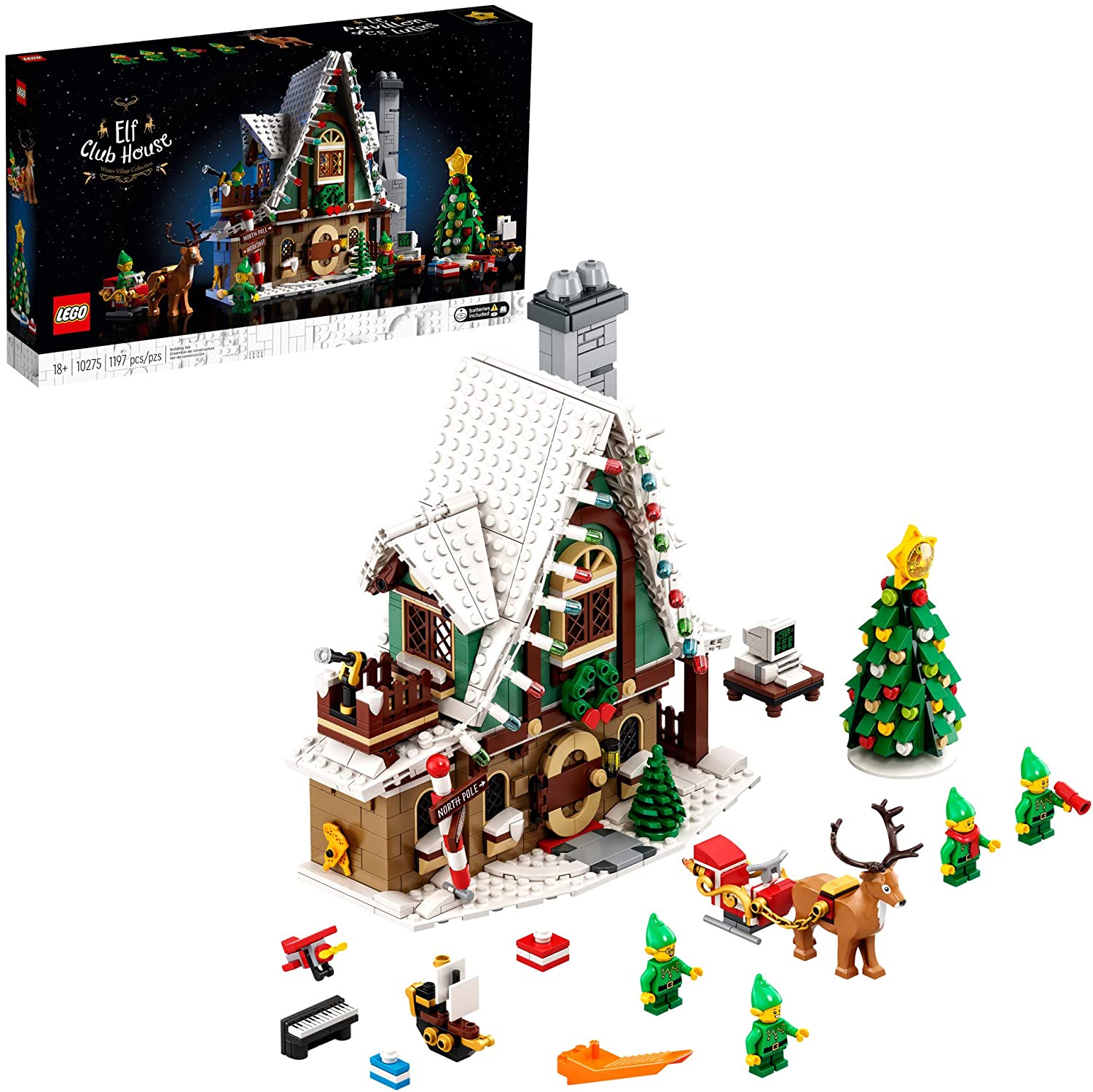 Pros
Several figurines included.
Many additional decorations and items.
Complex building project for adults.
Muted colors for a more subtle holiday feel.
Building project is suitable for more than one person.
Cons
Not ideal for little kids.
Issues with Amazon packaging.
FAQs
Question: When did the LEGO Gingerbread House come out?
Answer: The LEGO Gingerbread House became available to LEGO VIP members on September 18, 2019. It became available in retail stores on October 1, 2019.
Question: How long does it take to build the LEGO Gingerbread House?
Answer: While the exact building time may vary, it typically takes 5 or 6 hours to complete the LEGO Gingerbread House. LEGO builders that are more experienced may be able to finish it more quickly.
Question: What size is the LEGO Gingerbread House?
Answer: According to the LEGO sales page, the LEGO Gingerbread House has the following dimensions:
8" (21 cm) high
10" (26 cm) wide
5" (13 cm) deep
The Bottom Line
You now know what to expect from the LEGO Gingerbread House and also have some alternatives to fall back on. The LEGO Gingerbread House is an adorable Winter Village installment with a whimsical element–sure to please both kids and adults.
Do you plan on purchasing this set before it sells out? Or do you have some other LEGO-inspired fun planned for the holidays? Let me know and join in the conversation! And for even more cool LEGO stuff, check out our review for the LEGO Botanical Collection!
Recommended Reads: