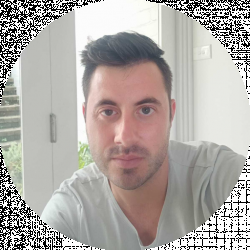 Latest posts by David Borgogni
(see all)
It is hard to imagine an item you cannot find at Walmart since these chain hypermarkets offer anything from groceries to car equipment. That's why it is hardly surprising that finding the best Walmart LEGO sets isn't an easy task since there are hundreds of models to choose from.
Besides the retailer's brick-and-mortar stores, you can also use Walmart's website, which grants you access to powerful search tools you can use to look for a particular set or shortlist your favorite options.
Walmart offers a vast selection of active and retired LEGO sets, but it doesn't have all the models you can find on LEGO's website. In this article, I will show you how to find the best Walmart LEGO sets and recommend some of the bestselling models.
Please read our guide to the best LEGO sets under $20 to discover an affordable set that is easy to build.
At a Glance – The 5 Best Walmart LEGO Sets
Bottom Line Up Front
In my opinion, the Majestic Tiger 31129 is the best LEGO set you can get at Walmart. Kids can build three animal toy models with bricks in this set and use them to improve their set-building skills or explore different playing possibilities
Selection Criteria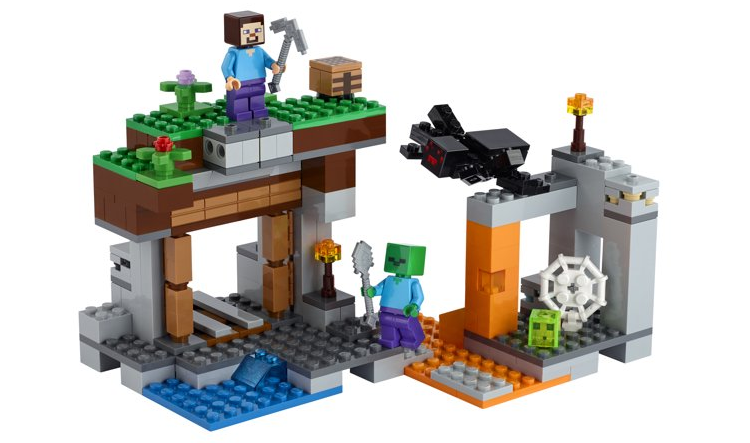 As one of the largest online and offline LEGO retailers, Walmart offers a diverse selection of active and discontinued sets. That's why determining which sets you can find at Walmart are the best is a tedious task that requires you to evaluate hundreds of models.
I used various parameters to narrow down the number of sets I considered for this article and ultimately select the best models I included in the article. Here are some of the crucial criteria I utilized during the selection process.
Set size – Piece count was one of my main guiding principles while choosing LEGO sets for this article. I excluded all models with more than 1,500 or fewer than 500 pieces, which enabled me to create a pool of medium-sized LEGO sets that are neither easy nor difficult to build.
Theme – I only considered sets from Walmart's most popular LEGO themes. Utilizing this criterion has allowed me to identify bestselling models from different themes.
Go through our guide to the best 1,500 piece LEGO sets if you're looking for a set with a relatively low piece count.
Reasons to Shop for LEGO Sets at Walmart
Convenience is, in my opinion, the crucial reason to shop for a LEGO set a Walmart. Besides the wide range of models you'll have at your disposal, the company's website grants you access to the search tools you need to find a LEGO set you like.
Rollback or the temporary price reduction option makes Walmart one of the best places to buy a LEGO set since the retailer drops the price of different models up to 50% for a limited time. In addition, the company offers a variety of delivery options designed to cut the customer's costs.
Most importantly, Walmart is a treasure trove of retired sets unavailable at other LEGO-certified stores or online marketplaces. At the same time, the latest LEGO sets are available at Walmart shortly after their release.
Check out our guide to the best LEGO pirate sets to learn more about active and retired models inspired by pirates.
The Most Popular LEGO Themes at Walmart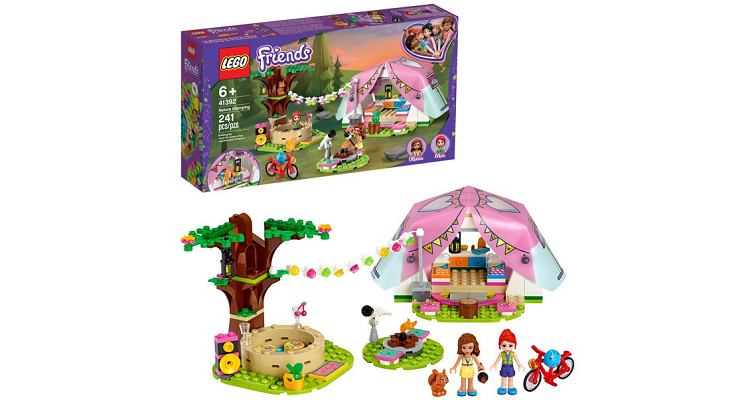 If you're not looking for a specific LEGO set, browsing through some of the most popular LEGO themes at Walmart is a great way to discover a model that fits your needs.
Walmart's website gives you an overview of the LEGO themes currently in demand, and it lets you explore the available sets within a specific theme. Let's take a look at a few popular themes at Walmart.
Minecraft
At the moment, Walmart offers nearly forty active and retired LEGO Minecraft sets, and you can choose from models such as
Friends
Sets from this theme are aimed primarily at children aged four or older. Walmart has an impressive selection of Friends theme models that includes more than 200 sets. These are some of the best sets from this theme
Technic
A set from the Technic theme can be an excellent gift for LEGO enthusiasts who enjoy building models of toy cars. Here are a few of the most sought-after models
Please go through our guide to the best LEGO monster trucks if you're searching for toy vehicle models suitable for children or adults.
Walmart's LEGO Set Age Groups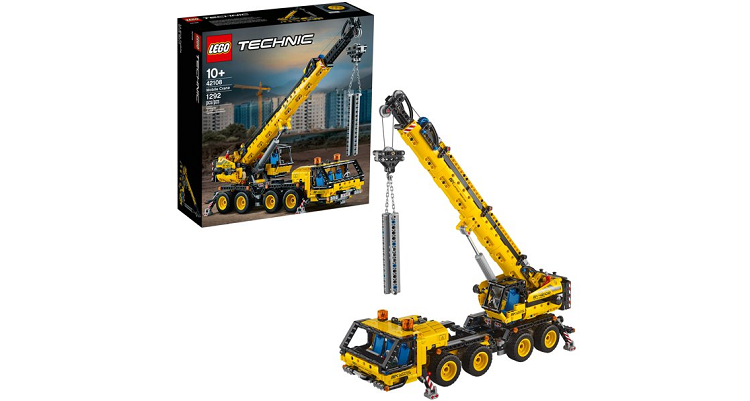 You can use different age groups as a search parameter on Walmart's website to narrow down your options. The website offers four default age group options, and you browse through categories that only contain sets for kids aged 2-4, 5-7, 8-11, and 12+.
Each category contains a wide range of options, so you're likely to use other search parameters such as piece count or theme.
Clicking on the Adults section of the LEGO page at Walmart's website will give you an overview of more than 70 sets for LEGO fans over the age of 18, so finding sets like the Sidney Opera House 10234 or Home Alone 21330 shouldn't take a lot of time.
Please browse through our guide to the best LEGO Harry Potter minifigures to learn where and how to find minifigures from this LEGO theme.
Shopping for LEGO Accessories at Walmart
Besides sets, you can purchase clothes, party supplies, and other accessories inspired by LEGO at Walmart. Unlike other large online retailers, Walmart doesn't offer a rich selection of books about LEGOs, and currently, you can choose from just three LEGO 2 Movie books.
The retailer's assortment of clothing items is much more versatile as you can choose from LEGO slippers, hoodies, or pajamas.
Keep in mind that some of the LEGO accessories you can find at Walmart aren't produced by LEGO-certified brands, and the quality of these products often depends on the manufacturer. Please read our guide to the best LEGO merch to discover more LEGO-inspired accessories.
The Key Factors to Consider while Choosing the Best Walmart LEGO Set
Searching for a LEGO set without having a clear idea of what you're looking for can be difficult since the retailer offers hundreds of active and discontinued sets. Walmart's website has a powerful set of tools that allow you to eliminate all LEGO sets that don't meet your search criteria.
Nonetheless, you still have to pay attention to several factors that can assist you in finding the best Walmart LEGO set. So let's go through some of the aspects you should consider while deciding which LEGO set to choose.
Set's Piece Count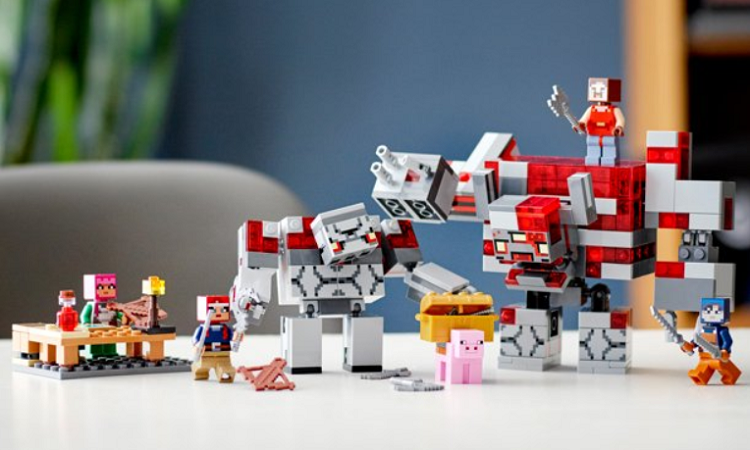 The complexity of the set's assembly process increases with the piece count. Hence, only two sets from the LEGO Duplo theme aimed at toddlers have between 250 and 500 pieces, while 43 sets have less than a hundred pieces.
On the other hand, LEGO sets for adults usually have 3,000 pieces or more, which suggests that assembling these sets requires a certain amount of skill and time. Paying attention to the piece count of the sets you're considering can help you choose a model that is adjusted to your set-building skills.
LEGO Themes and Subthemes
Currently, LEGO sets are published within 39 themes, and most of the active themes have several subthemes. So, for instance, sets from the Marvel theme explore subthemes like Spider-Man, The Avengers, or The Eternals.
You can also use specific interests like cars, buildings, or space to search for the best models within a LEGO theme. Even though some themes have more than fifty sets, this parameter can still help you reduce the scope of options you have at your disposal.
Retired LEGO Sets
As I already pointed out, Walmart offers a wide range of LEGO sets that are no longer in production. Consequently, Walmart is one of the best places to search for retired LEGO sets, but keep in mind that models from discontinued themes such as LEGO Pirates or LEGO Castle are not available at Walmart.
Checking the set's release date can also help you figure out how difficult it is going to be to find replacement parts since LEGO doesn't produce spare pieces for sets retired years ago.
Set's Recommended, Age Group
Walmart's age-based search tool lets you select the most representative sets for a specific age group. However, this tool doesn't show all the LEGO models suitable for adults or children aged 2 to 4.
That's why you should always check the manufacturer's recommended age group while trying to determine if a set you'd like to get is the right option for you.
Price Range
Depending on its size and various other factors, a Walmart LEGO set can cost between $10 and $1,000. However, Walmart offers rollbacks on different products, and you might be able to find a set you're interested in at a discounted price.
However, rollbacks usually last for 90 days, so you have to keep an eye on sets you'd like to get at a reduced price. Picking up an online order at a store or using gift cards are also popular discount options you can get at Walmart.
The Advantages of Walmart LEGO Sets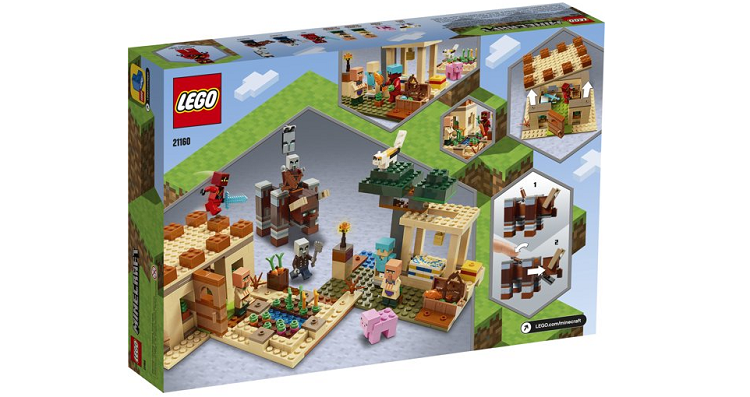 An Excellent Selection of Retired LEGO Sets
Besides the active sets, Walmart's assortment of LEGO sets includes a broad range of discontinued models. That's why Walmart should be your first stop if you're searching for sets LEGO retired within the last few years.
Walmart has Sets for LEGO Fans of All Ages
Sets you can find at Walmart are suitable for all age groups, and it shouldn't take you long to find a set that will introduce your child to the world of LEGO or a model that will challenge an adult's set-building skills.
LEGO Sets are Discounted Often at Walmart
Walmart reduces the prices of LEGO sets up to 50% of their original value, and you might be able to get a model you like at a better price than the one offered by the manufacturer or other retailers.
The Disadvantages of Walmart LEGO Sets
Some of the Latest LEGO Sets aren't Available at Walmart
New LEGO sets may not be available at Walmart for the first few months after release. So if you're looking for some of the brand's latest sets, Walmart isn't the best solution for you.
Top 5 Walmart LEGO Sets
Bricks and Animals 11011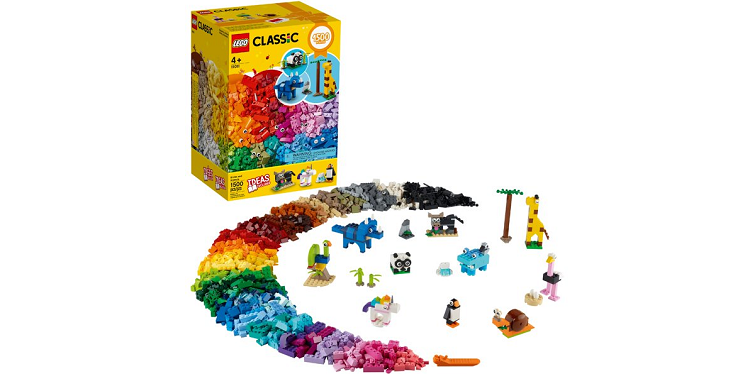 Classic LEGO sets like the Bricks and Animals 11011 let children choose their projects and build models they want. This set comes with ten ideas that show kids how to construct dinosaur, panda bear, or hippo toys, but it also grants them the freedom to recombine bricks as they see fit.
Playing with the set helps children become better LEGO builders and fosters their creativity, which is why it can be an excellent gift for kids who never owned a LEGO set before.
Pros
Building toy models with this set is easy
Endless playing possibilities
High piece count
This set is inexpensive
Cons
Experienced LEGO builders might find the set unexciting
It contains tiny pieces
Majestic Tiger 31129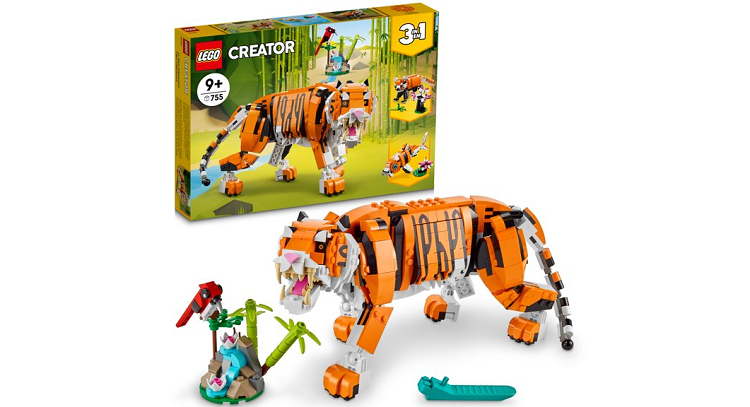 Even though it was released just over a month ago, the Majestic Tiger 31129 is already one of the most popular sets at Walmart. In addition to the model of a tiger, children aged nine or older can build red panda and koi fish models from the included pieces.
A smaller model of a red bird accompanies the model of the tiger, while a bonsai tree and a bamboo complement the panda figure. Each toy is posable, and you can adjust the positions of their heads, legs, or tails.
Pros
The fun but slightly challenging assembly process
Stunning and highly detailed models
Each model is posable
LEGO won't retire this set soon
Cons
All models are relatively small
The Batman – Batmobile 42127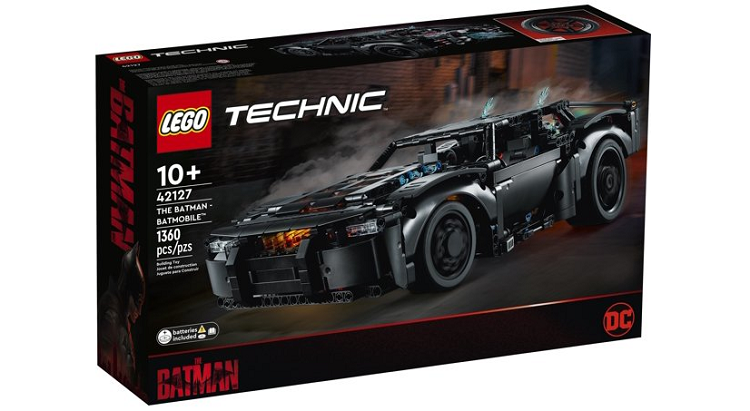 The Batman – Batmobile 42127 is the replica of the batmobile from the latest Batman movie. The set has 1,360 pieces, and it includes a red brick that adds glow to the toy's back and a yellow brick that brightens the front grille.
The model's movements are realistic, so besides enabling them to become better set builders, this set also teaches children the basics of engineering. Moreover, the doors and hood of a replica of the batmobile are easy to open, while features such as differential of rear wheels or moving pistons add to its realism.
Pros
This set was released recently
A stunning display model
The set teaches children the basics of engineering
An excellent gift for all Batman fans
Cons
Limited range of playing opportunities
This set isn't budget-friendly
Fender Stratocaster 21329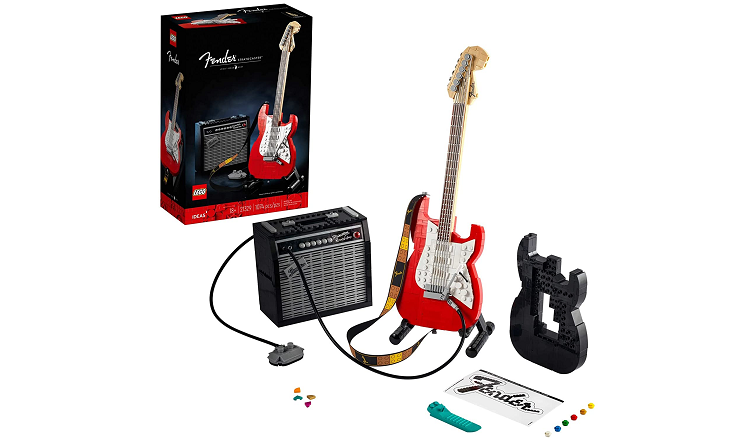 A set like the Fender Stratocaster 21329 is a treat for adult music fans. Unlike some models from the LEGO Ideas theme, this set isn't huge as it has just 1,074 pieces. Despite a relatively low piece count, you can still build a model of the 1970s Fender Stratocaster electric guitar and the 65 Princeton Reverb amp.
In addition, you can decide if you want the guitar's body to be red or black, and you choose the position of the whammy bar. The model of the amp features removable panels so that you can get an overview of its motherboard or speakers.
Pros
The set comes with four model-scale guitar picks in different colors
The amp and guitar model features rubber cables
The set comes with a display stand for the guitar
The model of the guitar is 14-inches tall
Cons
Not suitable for young LEGO fans
A long assembly process
Hogwarts Chamber of Secrets 76389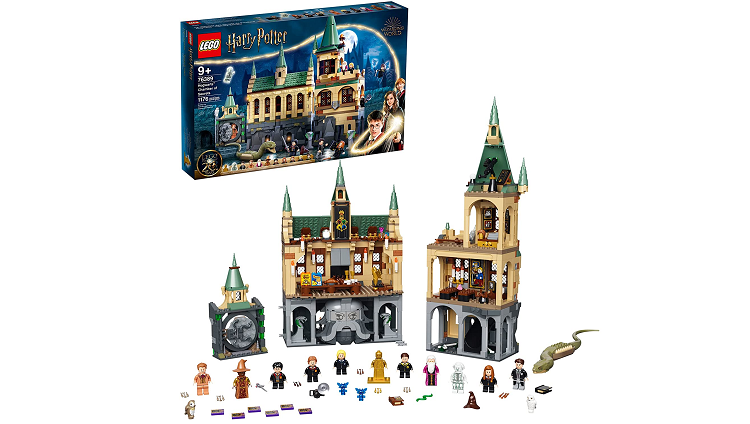 Recreating the scenes from the second Harry Potter movie with the Hogwarts Chamber of Secrets 76289 set is easy. The models of the Chamber of Secrets provide a perfect backdrop against which you can arrange ten minifigures that come with the set.
Also, the structures you build with the bricks from this set are compatible with LEGO's Hogwarts Harry Potter sets, and you can combine them to create the complete replica of the Hogwarts Castle.
Nearly Headless Nick, Tom Riddle, Luna Lovegood, Albus Dumbledore, and Harry Potter are some of the minifigures that come with this set.
Pros
The figure of the Basilisk is posable
The set features a unique golden minifigure of Voldemort
It offers a fun playing experience
This set comes with six random wizard card tiles
Cons
Building instructions can be misleading
Frequently Asked Questions about Walmart LEGO Sets
Question: Can I Purchase Walmart LEGO Sets Online?
Answer: Yes, you can, but keep in mind that shipping isn't free for all sets.
Question: Does Walmart have a Large LEGO Set?
Question: Can I Return a LEGO Set I Purchased at Walmart?
Answer: You can return all products, including LEGO sets, for up to 90 days after you purchase them. However, Walmart reserves the right to refuse a refund for an opened item.
Question: Are All LEGO Sets on Walmart's Website Also Available in Stores?
Answer: Some LEGO sets are only available on Walmart's website, and you can't find them in brick-and-mortar stores.
My Verdict: How to Find the best LEGO Set at Walmart?
Taking the time to learn more about the latest LEGO sets is arguably the fastest and easiest way to get one of the best models available at Walmart.
This retailer offers hundreds of active and retired LEGO sets, and opting for a specific subtheme or price range could save you a lot of time browsing through different sets in search of the right one. I recommend the Majestic Tiger 31129 because it is easy to build, and it offers endless playing opportunities.
Harry Potter fans should consider getting the Hogwarts Chamber of Secrets 76289, while the Batman – Batmobile 42127 might be the right choice for Batman fans. Which of the Walmart LEGO sets are you going to choose?
Let me know in the comments or continue reading our guide to the best LEGO City sets if you want to learn more about the latest models from this LEGO theme.
Recommended Reads: