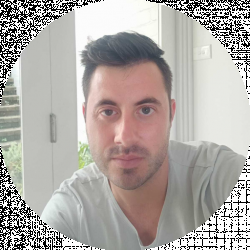 Latest posts by David Borgogni
(see all)
Pop culture, as we know it, wouldn't be the same without Mickey Mouse, Goofy, Chip n' Dale, and countless other cartoon characters Disney created in the last hundred years. The best LEGO Disney Minifigures enable you to create a collection of characters from some of the most popular movies and cartoons Disney produced.
Obtaining these Minifigures may not be as easy as it sounds because none of the active sets in LEGO's Minifigures theme features Disney characters. This might change soon because the Minifigure Disney Series 3 may hit the market in April 2022.
However, the release of the new Disney series within the Minifigure theme is far from guaranteed. That's why, in this article, I'm going to help you choose the best LEGO Disney Minifigures from the currently available options.
Please go through our guide to the best LEGO Disney castle sets to find out more about LEGO castles inspired by Disney's cartoons.
At a Glance – The 5 Best LEGO Disney Minifigures
Bottom Line Up Front
I recommend the Disney Series 2 71024 set because it features 18 unique Disney Minifigures. This set is still relatively inexpensive and easy to find despite the fact that it was retired in January 2020.
Selection Criteria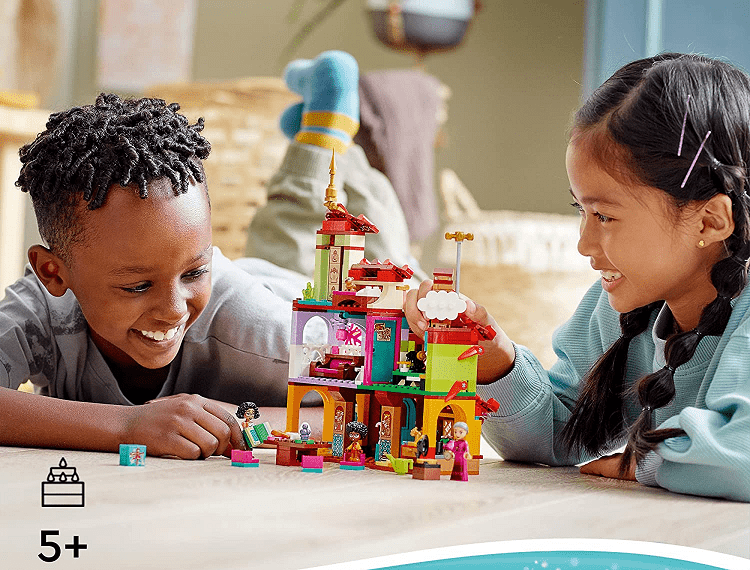 At the moment, the only way to get LEGO Disney Minifigures is to purchase an entire set because the company retired all Disney sets from the Minifigures theme. Optionally, you can try ordering specific Disney Minifigures from LEGO's website, but you'll need their part number in order to do that.
It is also worth adding that Minifigures featured in sets from LEGO's licensed themes are not sold separately. Hence, you may not be able to order a LEGO Disney Minifigure you'd like to obtain.
Deciding which LEGO Disney Minifigures to include in this article hasn't been a simple task, and I had to use a variety of parameters to shortlist the best options. Here are some of the key selection criteria I used during this process.
Minifigure count – I utilized this parameter to identify sets with the highest number of Disney characters. The Minifigure count of the sets you'll find in this article varies from 2 to 18.
Please take a moment to browse through our guide to the best LEGO sets under $20 if you're searching for an inexpensive LEGO set.
What is the LEGO Minifigure theme?
Sets comprised exclusively of Minifigures didn't exist before 2010. The launch of the Minifigures or the Collectible Minifigure theme in May 2010 was the first time LEGO introduced sets that contained only Minifigures.
The company publishes three or four new sets within this theme every year. Each minifigure is packed in a polybag, and you have to keep buying polybags from a specific subtheme until you collect all Minifigures from a series.
So far, LEGO has released LEGO minifigure sets within the following subthemes.
DC Comics
The Simpsons
Ninjago
Harry Potter
Marvel
The LEGO Movie
Disney
Space Police
Monster Fighters
Space Police III
Most sets published since 2010 contain 16 Minifigures, but in 2021 the company reduced the minifigure count of these sets to 12. Most Minifigures featured in the sets published within the Minifigure theme have characteristics that distinguish them from the Minifigures that come with regular LEGO sets.
Check out our guide to the best LEGO City sets to discover some of the most popular models in this theme.
Disney-themed LEGO Minifigures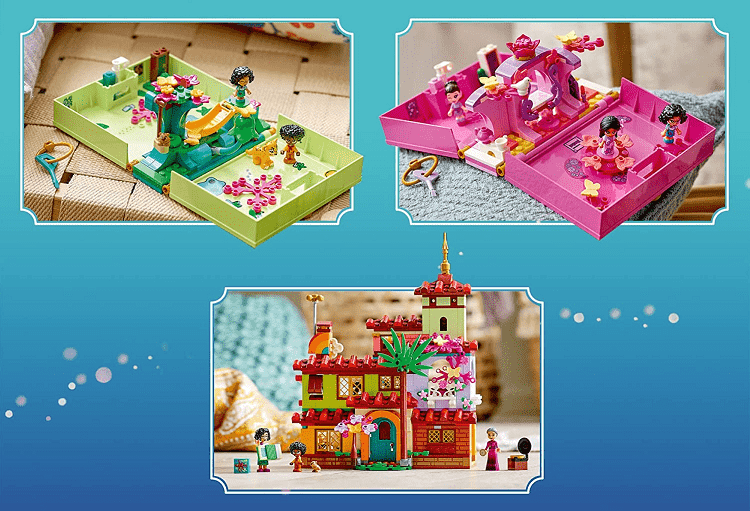 LEGO published two Disney sets within the LEGO Minifigures theme. The first model labeled the Disney Series 1 came out in 2016, and it was the first set in this theme to feature 18 Minifigures. The second set, named Disney Series 2, was released three years later, and it had the same minifigure count.
The following characters were featured in the Disney Series 1 set:
Mickey Mouse
Minnie Mouse
Daisy Duck
Donald Duck
Peter Pan
Captain Hook
Genie
Mr. Incredible
Stitch
Ursula
Aladdin
Cheshire Cat
Buzz Lightyear
Syndrome
Alice
Maleficent
Ariel
Alien
The Disney Series 2 featured these 18 Minifigures
Hercules
Jasmine
Vintage Mickey Mouse
Vintage Minnie Mouse
Sally
Dale
Chip
Elsa
Louie
Dewey
Jack Skellington
Edna Mode
Scrooge McDuck
Jafar
Hades
Anna
Frozone
Huey
Each polybag from these sets contains a single minifigure, and you cannot know which figure is inside the bag until you open it. Hence, you'll likely collect a certain amount of duplicates you can use to trade with other LEGO minifigure collectors.
Please read our guide through the best LEGO Winnie the Pooh sets to learn more about sets inspired by this Disney character.
Disney Series 3 Rumors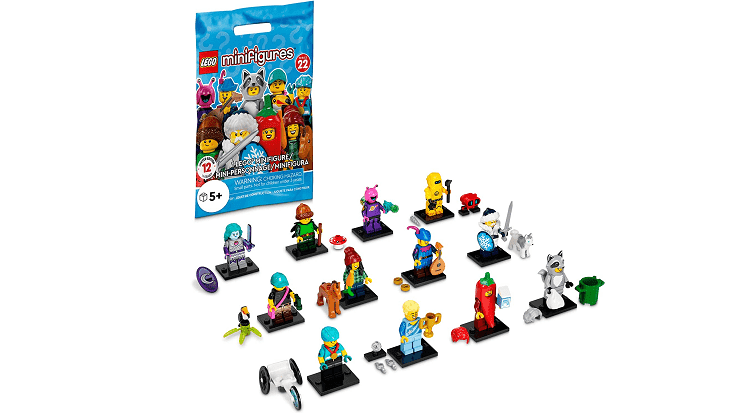 Like every year, the rumor mill is running hot in anticipation of new sets from the LEGO Minifigures theme. In January 2022, LEGO released the Series 22 set with 12 unique characters such as the Figure Skating Champion, Wheelchair Racer, or Night Protector.
Fans speculate that LEGO plans to publish four more sets within the LEGO Minifigure theme this year, but there's very little information to support these claims.
Moreover, some LEGO minifigure collectors predict that one of the new additions to the LEGO Minifigure theme should be the Disney Series 3 set. According to these rumors, this set should arrive in April or May of 2022, but LEGO hasn't announced such a set yet.
That's why fans will have to sit tight and wait until LEGO releases new information regarding the new sets in the Minifigures theme becomes available. Check out our guide to the best 1,500 piece LEGO sets if you're searching for a large LEGO set.
LEGO Sets with Disney Minifigures
The only other source of Disney Minifigures you have at your disposal, besides the Disney Series 1 and 2 sets, are the standard sets from the LEGO Disney or Disney Mickey and Friends themes. The only downside is that most sets from these two themes come with only a handful of Minifigures.
Moreover, Minifigures featured in active Disney sets aren't unique, although they can become collectibles once the sets are retired.
Large sets like the Disney Train and Station 71044 or The Disney Castle 71040 have five Minifigures, while models with 500 pieces or less have up to three Minifigures. Please read our guide to the best LEGO monster trucks to learn more about these LEGO toys.
The Most Important Factors to Consider While Choosing the Best LEGO Disney Minifigures
Building your collection of LEGO Disney Minifigures requires a lot of patience, especially if you're looking for the models from the retired Disney Series 1 and Disney Series 2 sets.
You can enrich your collection with mini-figures featured in active sets from the LEGO Disney theme, but keep in mind that these sets don't have more than five mini-figures. I've selected some of the key factors that can help you find the best LEGO Disney Minifigures, so let's go through them.
Minifigure Count
The Disney Series 1 and Disney Series 2 combined contain 36 Minifigures. However, these Minifigures are sold individually, and they're packaged in opaque polybags that prevent you from determining which minifigure is inside the bag.
Collecting all Minifigures from these two sets will take time since you can't know how many duplicates you're going to get. Opting for an active LEGO Disney set will help you avoid duplicates, but it will limit the maximum number of Minifigures you can add to your collection.
The Release Date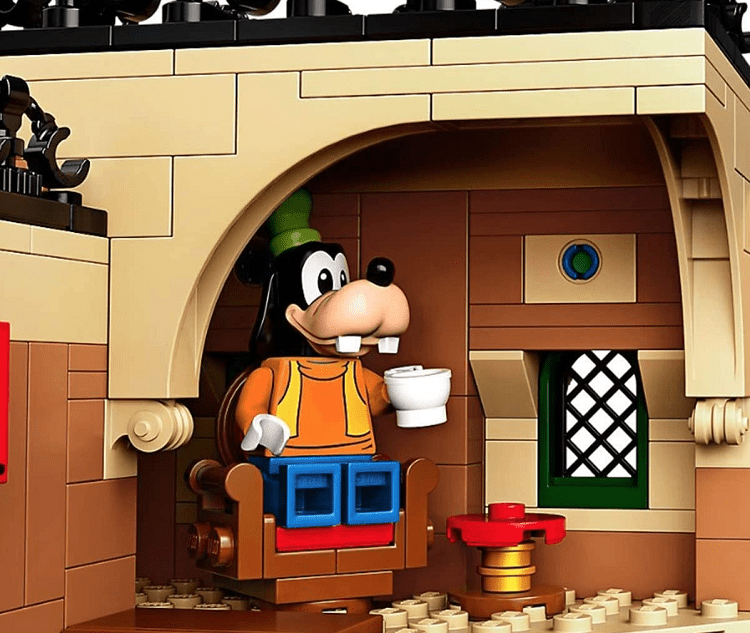 Disney sets from the LEGO Minifigures theme have been retired for years. Despite that, they remain readily available in e-stores, and you can get packs of four or more polybags at a relatively low price.
However, these two sets were released in 2016 and 2019, and it will become progressively more challenging to find them as time passes. The same is true for retired sets from the LEGO Disney theme that contain Minifigures of some of Disney's most recognizable characters.
The easiest way to get new Minifigures for your collections is to get one of the active sets from the Disney theme.
Disney Subtheme
Minifigures from the Disney Series 1 and Disney Series 2 feature characters from different cartoons and movies such as Hercules, Toy Story, or Aladdin.
Sets from the Disney theme are divided into several subthemes, and you can choose from models inspired by Frozen, Toy Story, Belle and the Beast, and other Disney classics.
Subthemes can help you acquire Minifigures inspired by specific Disney characters, especially if you decide to build your collection from the models in the sets published within the LEGO Disney theme.
Storage Space
Even though LEGO Minifigures are just a few inches tall, a large minifigure collection can occupy a lot of space. That's why you should consider getting a LEGO minifigure display case that will enable you to store and exhibit your collection.
Our guide to the best LEGO display cases and best LEGO storage ideas can help you select a model that fits your needs.
Price Range
A single polybag of an active LEGO Minifigures set costs approximately $5, while the entire series usually costs around $30. Polybags from Disney Series 1 and Series 2 can cost $10 or more, and you'll have to spend at least $200, if not more, on the entire collection.
The most expensive active LEGO Disney set costs $350, but more than half of the models from this theme cost less than $50.
Hence, building your minifigure collection from active Disney sets is currently a much more affordable option than purchasing polybags of retired Disney-themed sets from the LEGO Minifigures theme.
The Advantages of LEGO Disney Minifigures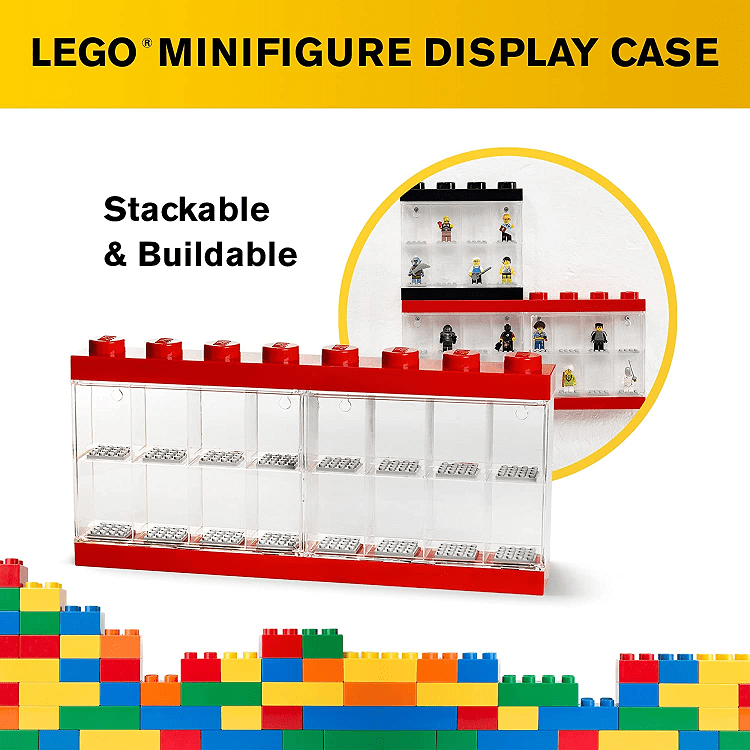 Extended Range of Playing Options
Introducing new characters to a Disney set will widen the range of play scenarios your children can develop with a single set.
A Great Addition to an Existing Minifigure Collection
Sets from Disney and Minifigures themes can enrich an extensive LEGO minifigure collection. Moreover, all Disney Series 1 and 2 models are unique, and they're prized possessions of all LEGO collectors.
Simple Assembly Process
Assembling a Disney minifigure doesn't require much effort, and even children aged five can put these toys together in a few minutes.
The Disadvantages of LEGO Disney Minifigures
All Disney Sets from the LEGO Minifigures theme are Retired
The Disney Series 2 set was retired in 2020, and so far, LEGO didn't release its replacement. As a result, Disney sets for the LEGO Minifigures theme are expensive since a single polybag can cost as much as $10.
The 5 Best LEGO Disney Minifigures
Disney Series 1 71012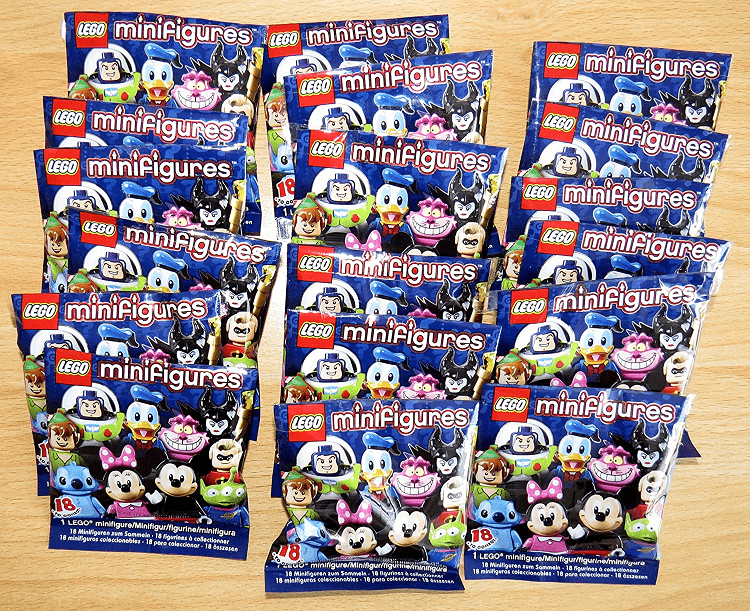 Finding new and unused Minifigures from the Disney Series 1 71012 set is difficult because the set isn't in production for five years. However, multiple online retailers are offering the entire set of 18 Minifigures, so you don't have to buy polybags to complete the set.
Unlike most sets from the LEGO Minifigures theme, the Disney Series 1 set features 18 Minifigures based on characters from Aladdin, The Little Mermaid, Maleficent, or Toy Story movies. It was also the only series, at the time, that didn't include yellow-skinned Minifigures.
Pros
Versatile selection of Disney characters
The series features unique Minifigures
Suitable for all LEGO fans over the age of 5
Compatible with standard sets from the LEGO Disney theme
Cons
This series is very expensive
This set was retired years ago
Disney Series 2 71024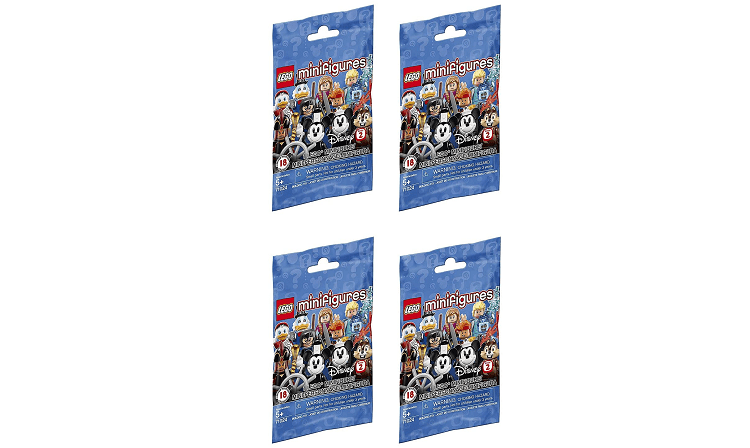 The Disney Series 2 71024 is the second set LEGO released within the Minifigures theme, and like its predecessor, it featured 18 Minifigures. Besides a pair of vintage Mickey and Minnie Mouse figures, all other characters in this set are different from those in the Disney Series 1 set.
All Minifigures featured in the Disney Series 2 set come with accessories, so the Hercules figure has a sword and shield while the Scrooge McDuck has a cane and a dime. It is worth adding that the minifigure of Edna Mode is exclusive to the Disney Series 2 set.
Pros
The set features a variety of accessories
Each minifigure comes with a display baseplate
Simple assembly process
Minifigures from this series have unique costumes
Cons
Polybags often contain the same character
Collecting all 18 Minifigures from this series takes a lot of time
Minnie Mouse's Ice Cream Shop 10773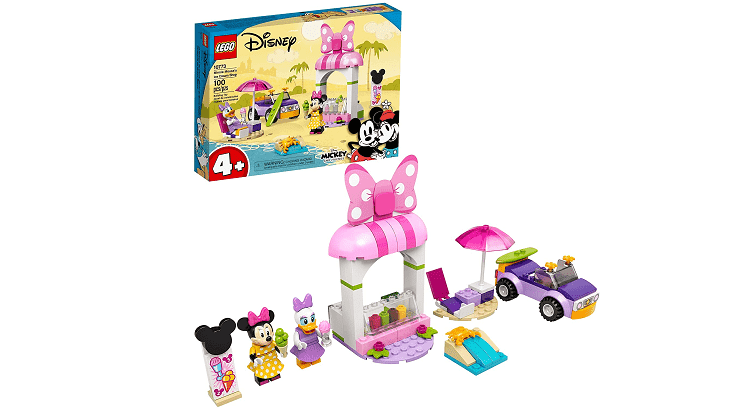 You should consider getting the Minnie Mouse's Ice Cream Shop 10773 set if you're looking for Minifigures of classic Disney characters. This set features Minifigures of Minnie Mouse and Daisy Duck, as well as Mickey silhouette tile that doesn't appear in other sets from the Disney theme.
Kids aged four or older can build models of an ice cream shop, car, and beach chair with a parasol from the pieces in the set. Accessories like ice cream cones and a surfboard are also included in the set.
Pros
The set has Minifigures of classic Disney characters
It helps children develop set-building skills
The set encourages creativity and active play
Inexpensive
Cons
The ice cream shop model is just 5-inches tall
Low piece count
The Madrigal House 43202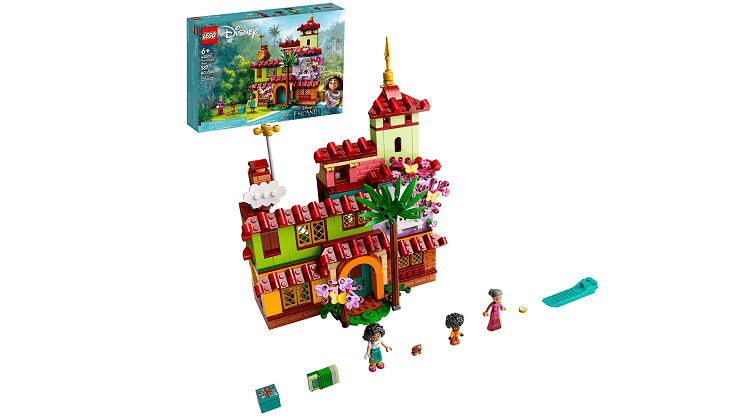 The new Disney movie Encanto premiered in November 2021 and LEGO released The Madrigal House 43202 set just a few weeks after the movie's premiere. This set lets you create a replica of Casa Madrigal or Casita gifted to the Madrigal family by a magical candle.
Besides the three-story house equipped with a flipping bed and spinning weather wane, this set includes Minifigures of the film's main protagonists, Abuela and Mirabel. It also features a micro-figure of Antonio and several other figures based on the characters from the movie.
Pros
The model of the house has five easily accessible rooms
Minifigures are based on characters from the Encanto movie
Kids can recreate scenes from the film
Compatible with other LEGO sets based on the Encanto movie
Cons
Not the best choice for novice LEGO builders
Fire Truck & Station 10776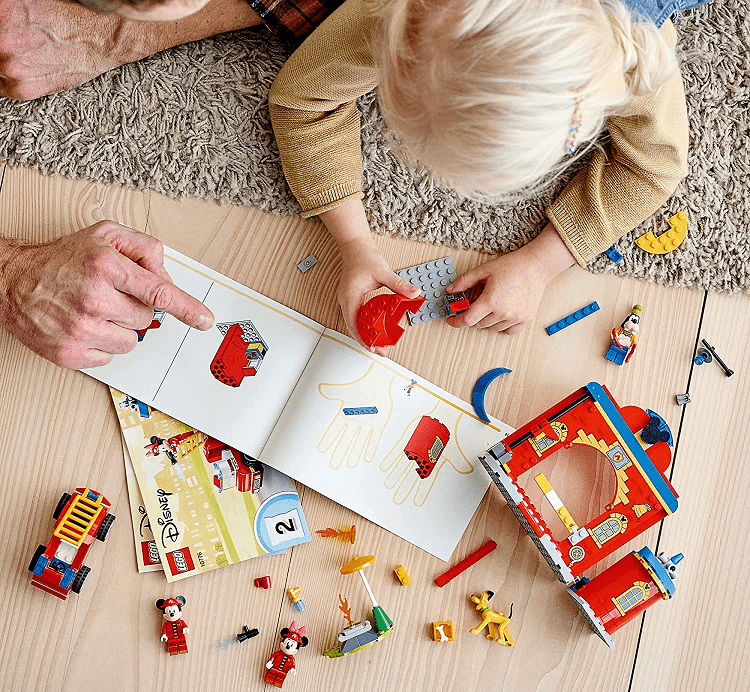 A set like the Fire Truck & Station 10776 can serve as an introduction to LEGO and Disney worlds because it is easy to build, and it includes the Minifigures of some of the most recognizable Disney characters.
This is the first LEGO set that features the minifigure of Pluto, while the Minifigures of his owner Goofy and his friends Mickey and Minnie Mouse aren't exclusive to the Fire Truck & Station set. Despite a low piece count, this set offers a variety of firefighting accessories that encourage active play.
Pros
The minifigure of Pluto is exclusive to this set
An excellent set for inexperienced LEGO builders
Mickey and Minnie Mouse Minifigures have firefighter costumes
It offers a variety of fun play scenarios
Cons
This set may be uninteresting to children older than 10
Frequently Asked Questions about LEGO Disney Minifigures
Question: Do All Sets from the LEGO Disney Theme Have Minifigures?
Answer: Minifigures aren't included in all sets from the LEGO Disney theme.
Question: Is the Disney Series 3 Set Coming Out Soon?
Answer: LEGO hasn't announced a plan to add a new Disney-themed set to the Minifigures theme, but fans speculate that the brand could release the Disney Series 3 set by the end of 2022.
Question: Do I Have to Assemble LEGO Disney Minifigures?
Answer: Yes, but the assembly process is simple, and it takes only a few minutes.
Question: Can I Buy LEGO Disney Minifigures Separately from Sets?
Answer: LEGO sells licensed Minifigures as a part of a set, and you'll have to contact the manufacturer to find out if you can purchase a specific Disney minifigure separately.
My Verdict: How to Know which LEGO Disney Minifigures are the Best?
Starting your collection of Disney Minifigures isn't as easy as it was just a few years ago because none of the sets in the LEGO Minifigure theme features Disney characters. Online retailers still offer the retired Disney Series 1 and Disney Series 2 sets, although at high prices.
I recommend the Disney Series 2 71024 set because it is relatively easy to find, so you won't have too much trouble obtaining all 18 Minifigures from the series. Getting a set like the Fire Truck & Station 10776 or The Madrigal House 43202 can be a great way to start a collection of Disney Minifigures.
Which LEGO Disney Minifigures are you going to choose? Let me know in the comments or continue reading our guide to the best LEGO castles of all time if you want to learn more about one of the oldest LEGO themes.
Recommended Reads: