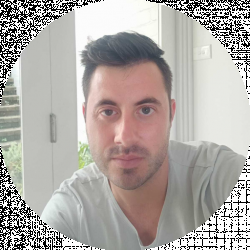 Latest posts by David Borgogni
(see all)
Marvel Cinematic Universe has grossed more than $25 billion, and it is the most profitable movie franchise in history. That's why it's not surprising that the best Marvel LEGO Minifigures are in such high demand.
However, collectors of these immensely popular Minifigures can obtain them from just a few sources. LEGO sets from the Marvel theme are the most common source of these Minifigures, but only several models have more than six Minifigures.
Hence building your collection of Marvel Minifigures takes time because more than a hundred characters from these movies appear in LEGO sets. What's more, the toymaker released numerous variants of Spider-Man, Iron-Man, or Captain America characters.
In this article, I'll be walking you through the process of choosing the best Marvel LEGO Minifigures and suggest several options that could help you extend your Minifigure collection.
Please check out our guide to the best LEGO Disney Minifigures to learn more about LEGO Minifigures inspired by Disney characters.
Quick Glance – The 5 Best LEGO Marvel Minifigures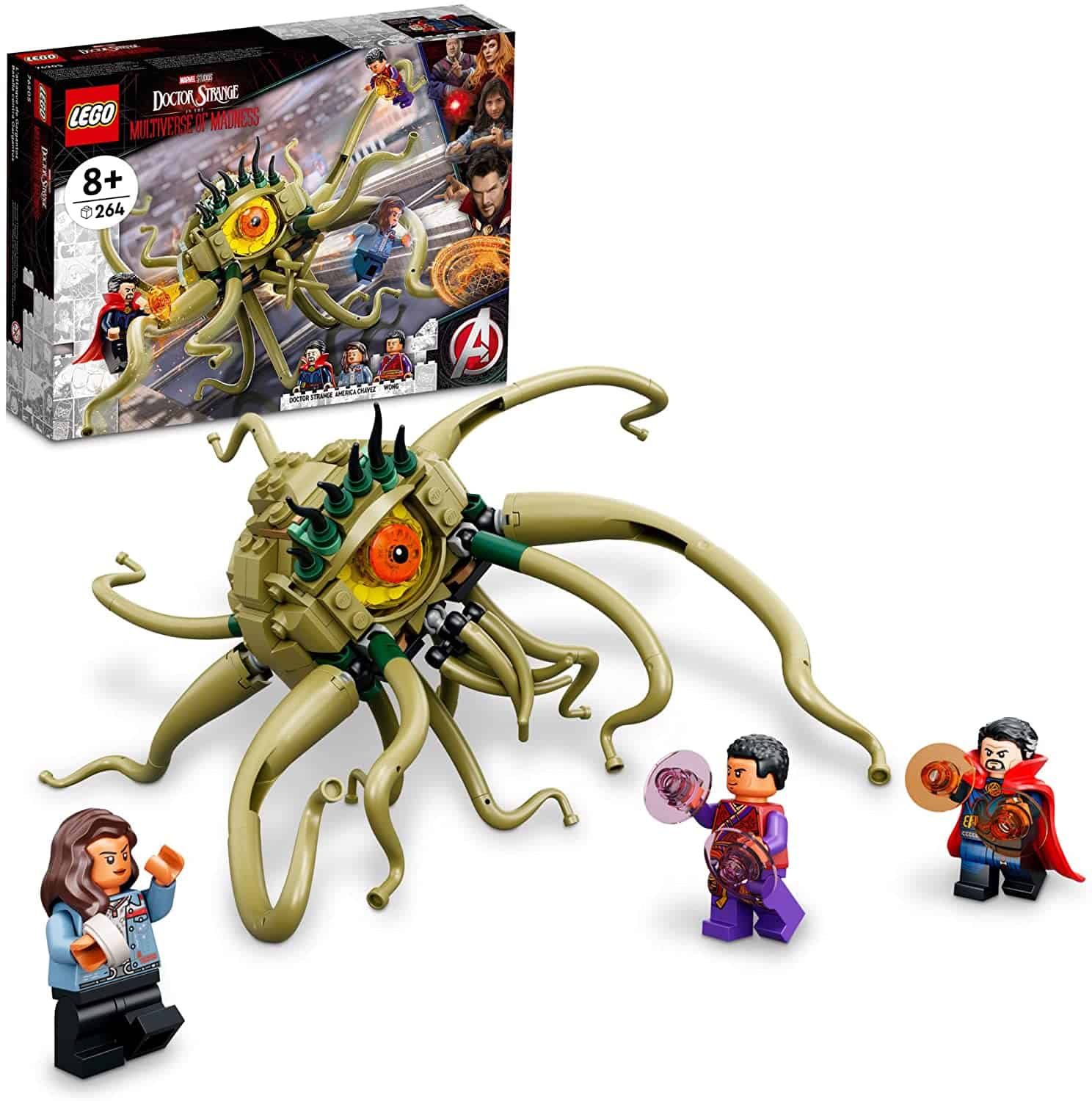 Bottom Line Up Front
I recommend getting all Minifigures included in the Marvel Series 1 71031 if you'd like to add rare Minifigures to your collection. The set contains twelve unique Marvel Minifigures that aren't featured in other LEGO Marvel sets.
Selection Criteria
LEGO collectors can obtain Marvel Minifigures by collecting sets from the Marvel theme, purchasing the advent calendar, buying polybags, or gathering models featured in the Marvel Series 1 set.
Furthermore, LEGO published more than ten Comic-Con exclusive Marvel Minifigures over the course of the last decade.
These Minifigures are rare, and you can only find them at some online LEGO marketplaces. During the selection process, I had to utilize different parameters to identify the best LEGO Marvel Minifigures, so let's look at some of the most important ones.
Marvel subtheme – Iron-Man, The Avengers, Spider-Man, or Black Panther are some of the Marvel movies that inspired these sets and Minifigures. Hence, the Minifigures you'll find in this article are based on several different Marvel movies.
Minifigure count – I used this criterion to identify sets that contain the highest number of Marvel Minifigures.
See our comprehensive guide to the best Harry Potter Minifigures to discover some of the best Minifigures based on characters from Harry Potter movies.
What's the LEGO Minifigure Theme?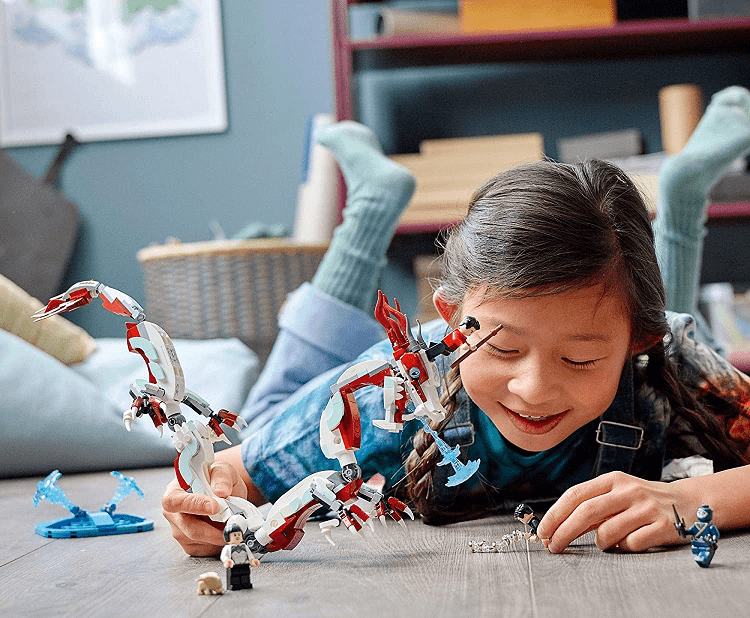 As the theme's name implies, the sets it contains are comprised solely of Minifigures, and they don't have any other elements. Models released within this theme featured 16 or 18 Minifigures, but as of 2021, this number was lowered to twelve.
Each series is sold in polybags that contain a single Minifigure and one or more accessories, so you may get a significant number of duplicates before you collect the entire series. The Marvel Series 1 71031 is the first set in this theme based on the MCU characters.
The set contains characters from different Marvel TV shows such as Captain America, The Vision, or T'Challa Star-Lord. Like all models published in 2021, the Marvel Series 1 set contains just twelve Minifigures dressed in unique costumes.
Also, each Minifigure comes with shields, weapons, and other accessories characteristic for a specific Marvel character. Read our helpful guide to the best LEGO Stormtrooper sets to learn more about Star Wars sets featuring different variants of imperial soldiers.
The Most Common Marvel LEGO Minifigures
The list of Marvel Minifigures featured in LEGO sets includes all of the most prominent characters from the MCU. Moreover, LEGO releases more than one variant of some Marvel characters, and you can choose from different versions of Captain America, Spider-Man, or Hulk Minifigures.
The following Marvel characters are included in the Marvel Series 1 71031
Zombie Captain America
Winter Soldier
Captain America
Captain Carter
The Vision
Monica Rambeau
Gamora with the blade of Thanos
Loki
T'Challa Star-Lord
Zombie Hunter Spidey
Sylvie
The Scarlet Witch
However, this set from the Minifigures theme features only characters from Marvel TV series. You'll have to explore other options if you're looking for Minifigures of characters from the Eternals or Shang-Chi and The Legend of the Ten Rings movies.
Check our guide to the best LEGO Advent Calendars to learn more about Minifigures featured in these seasonal sets.
LEGO Marvel Series 2 Rumors
The online LEGO community is buzzing with rumors of the LEGO Marvel Series 2 that is supposed to be released in 2022.
However, LEGO hasn't issued an official confirmation of the set, so at this point, it's difficult to say if the company plans to follow up on the LEGO Marvel Series 1 set released less than a year ago.
LEGO publishes several sets within this theme every year, but topics of this year's Minifigures sets are still not made public. Fans speculate that the LEGO Marvel Series 2 set should become available in September or October, but it remains to be seen if these claims are valid.
The brand hasn't released new Marvel polybags since the start of the year, and so far, there aren't any indications that we might see Marvel-themed polybags by the end of 2022.
See Also:  Best LEGO display cases
LEGO Sets with Marvel Minifigures
Marvel theme currently features fifty sets, and this number may increase in the second part of the year. Most active models in this theme feature multiple Marvel characters, and they can be a valuable source of Minifigures for your collection.
Sets in this theme are based on different Marvel movies, and you can choose between models inspired by Spider-Man, Iron-Man, The Avengers, Eternals, Doctor Strange, and other films. Hence, the Marvel characters you'll find in these sets aren't always the same.
Here are some of the most popular sets with Marvel superheroes.
These sets contain four or more Minifigures, but some models have low piece counts, and they don't offer many playing options. Hence, the value of a set like the Spider-Man Versus Venom and Iron Venom 40454 is mainly in the Minifigures it contains.
Please browse through our guide to the best LEGO Captain America sets to learn more about the models inspired by this Marvel superhero.
Key Factors to Consider while Choosing the Best Marvel LEGO Minifigures

Building a collection of Marvel LEGO Minifigures takes years because the toymaker frequently introduces new superheroes into its already impressive array of Minifigures inspired by these movies.
In addition, LEGO has already published more than a hundred Minifigures since introducing this theme in 2012. The process of choosing the best Marvel LEGO Minifigures can be complicated because you have to take a variety of factors into account.
Let's look at some of the most important aspects you'll have to consider while deciding which Marvel-themed Minifigures to choose.
Minifigure Count
The only Marvel set published within the Minifigures theme contains just twelve Minifigures. Although models featured in this set are a valuable addition to any LEGO Minifigure collection, they represent only a fraction of available Marvel Minifigures.
Just one LEGO Marvel set released to date has more than twenty Minifigures, while all other models can have up to six Minifigures. Hence, checking how many Minifigures are included in a set can help you determine if that particular model is the right option for you.
Marvel Subtheme
Black Panther, Dr. Strange in the Multiverse of Madness, or Captain America: Civil War are just a few among countless movies that served as inspiration for LEGO Marvel sets. Minifigures featured in sets from this theme are based on the main characters of some of the most popular Marvel movies.
Opting for sets inspired by a single Marvel movie will help you reduce the options you have at your disposal and find the model that contains Minifigures you'd like to get.
Is the Minifigure Unique for a Specific Set?
Some active LEGO Marvel sets contain Minifigures that don't appear in other sets from this theme. However, determining if a set contains a unique Minifigure can be difficult because this information isn't always included in the product description.
Collectible Marvel Minifigures aren't always unique for a specific model, and you can find them in several sets based on the same movie. Nonetheless, you'll have to check if the Minifigures included in a LEGO Marvel set are collectible.
Release Date
LEGO published the first Marvel set almost ten years ago, and since then, the brand has released new sets based on different Marvel movies every year. Most models are retired after 18 to 24 months, which means that the majority of Marvel sets and Minifigures are no longer in production.
Minifigures from discontinued sets are expensive and hard to find since you can only purchase them from previous owners or online retailers that still have them in stock. Checking when a particular Marvel set was released can help you figure out how difficult it is going to be to find it.
Price Range
Even a single Marvel Minifigure from an active set can cost more than $10, while you may have to spend a substantial amount of money to collect all Minifigures from the Marvel Series 1 set.
Sets that contain six or more Minifigures usually cost over $100, but models with three or four Minifigures are much more affordable.
Limiting your budget before you start searching for LEGO Marvel Minifigures will make the selection process easier because you won't have to browse through sets above your price range.
The Advantages of LEGO Marvel Minifigures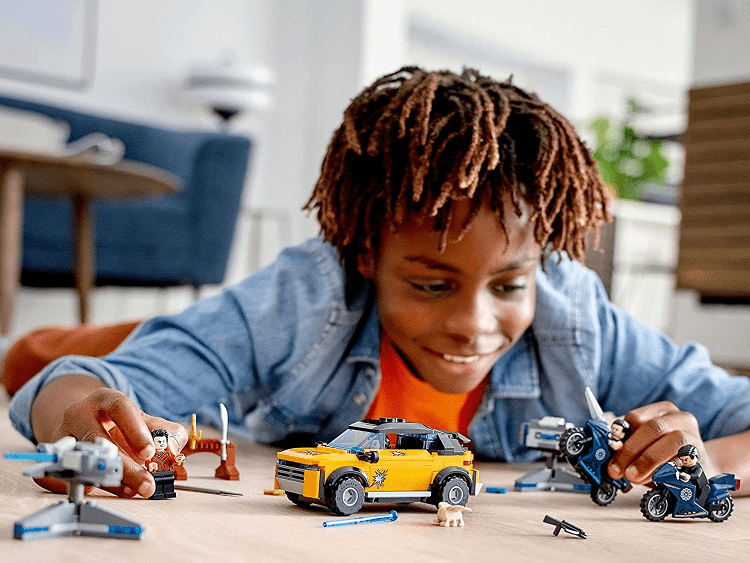 A Versatile Selection of Models
LEGO has released more than a hundred Marvel-themed Minifigures since 2012, and this number continues to grow as the company introduces new sets to the Marvel theme. Consequently, you'll have a wide range of options while deciding which LEGO Marvel Minifigures to get.
Most LEGO Marvel Minifigures are Collectible
Minifigures of Marvel superheroes are collectible, and their value increases over time, making them an excellent long-term investment.
A Wide Range of Accessories
These Minifigures often come with guns, shields, and various other accessories typical for the characters they're based on. This enables you to create a collection of accessories that complements your LEGO Marvel Minifigure collection.
The Disadvantages of LEGO Marvel Minifigures
LEGO Marvel Minifigures are Expensive
Building a collection of LEGO Marvel Minifigures can cost hundreds of dollars since you have to purchase pricy sets, polybags, and limited edition Minifigures.
Top 5 LEGO Marvel Minifigures
Marvel Series 1 71031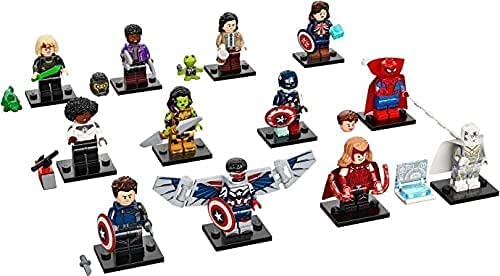 What If, WandaVision, Loki or The Falcon, and The Winter Soldier are some of the Marvel Studios TV shows that served as inspiration for the Minifigures included in the Marvel Series 1 71031 set. You can opt to buy these Minifigures separately or purchase them as a set.
Each character included in this set comes with unique accessories, so the Captain America Minifigures have the recognizable shield, while the Zombie Hunter Spidey Minifigure is equipped with the spider web.
Moreover, some Minifigures come with multiple heads so that you can transform a Marvel character into their superhero alter ego.
Pros
Each Minifigure has a unique costume
This set has a lot of accessories
All Minifigures are collectible
Compatible with all standard LEGO Marvel sets
Cons
Collecting all Minifigures from this set can be expensive
This set is in high demand, and you may not be able to find it
The Avengers Advent Calendar 76196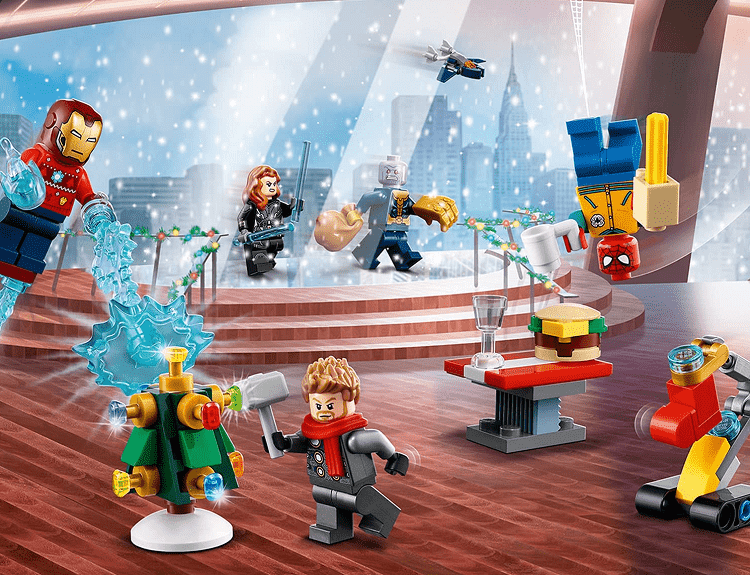 The Avengers Advent Calendar 76196 is the first Advent calendar set featuring Marvel characters LEGO released since introducing these seasonal sets more than two decades ago.
Besides numerous accessories and toys, this set also features Iron Man, Thor, Captain Marvel, Black Widow, Nick Fury, Spider-Man, and Thanos Minifigures.
Hence, it is a valuable source of Minifigures for any LEGO Marvel collector. These Minifigures are equipped with different accessories kids can use while playing with the set. Toys like Quinjet or Helicarrier are small and easy to build.
Pros
All Minifigures have Christmas-themed costumes
Suitable for young and adult LEGO Marvel fans
Kids can recreate scenes from their favorite Marvel movies
This set is inexpensive
Cons
LEGO may retire this set soon
It only includes characters from the Avengers movies
Daily Bugle 76178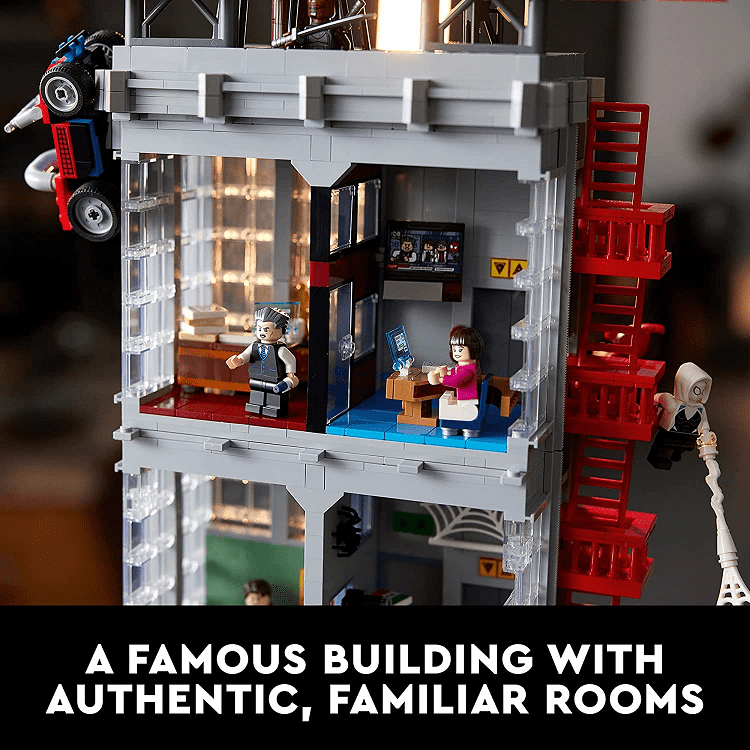 Besides being the biggest Marvel set LEGO released to date, the Daily Bugle 76178 is also the only set in this theme that features 25 Minifigures. In addition to Spider-Man and Peter Parker Minifigures, the set has Venom, Green Goblin, Sandman, and other Minifigures.
Daredevil, Blade the Vampire Hunter, J. Jonah Jameson, Punisher, and the Black Cat Minifigures are unique to this set. The Daily Bugle is designed for adult Marvel fans, and the construction process is overwhelming for first-time LEGO builders.
Read our Daily Bugle review if you'd like to learn more about this set.
Pros
This set contains five unique Minifigures
It contains numerous accessories
Builders have easy access to the model's interior
It is a beautiful display piece
Cons
The long and difficult assembly process
It's not a budget-friendly option
Rise of the Domo 76156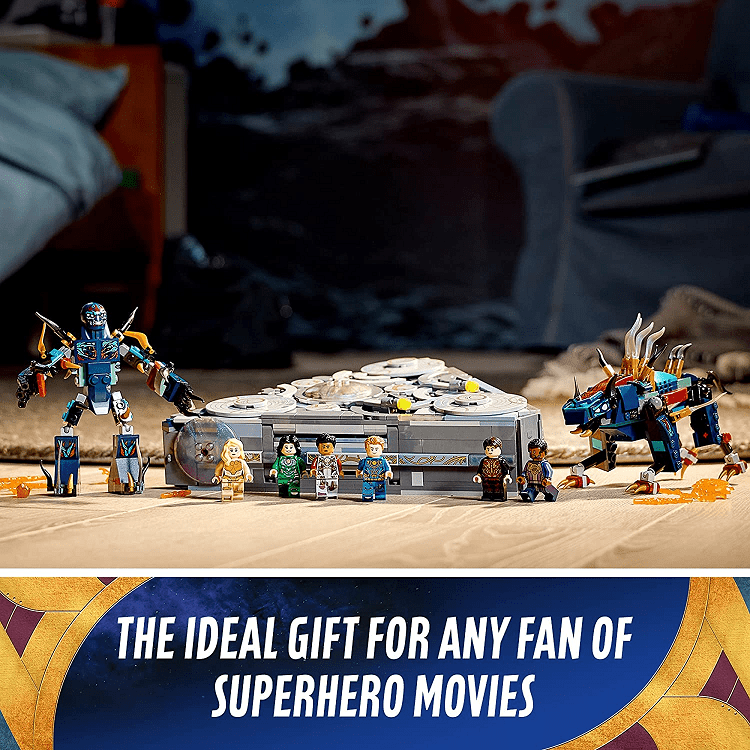 You should consider getting the Rise of the Domo 76156 if you're searching for a LEGO Marvel set that features Minifigures based on the characters from the Eternals movie. This set comes with Ikaris, Thena, Makkari, Sersi, Druig, and Phastos Minifigures.
It also features two Deviant action figures. The spaceship toy has a cockpit, armory, and a lab stack with gadgets. Even though it has more than a thousand pieces, this set isn't difficult to build.
Pros
Druig and Phastos Minifigures are unique
High piece count
The spaceship toy has a rich interior
The building instructions are easy to follow
Cons
The spaceship toy is eight inches long
Adult LEGO fans might find this set uninteresting
The Guardians Ship 76193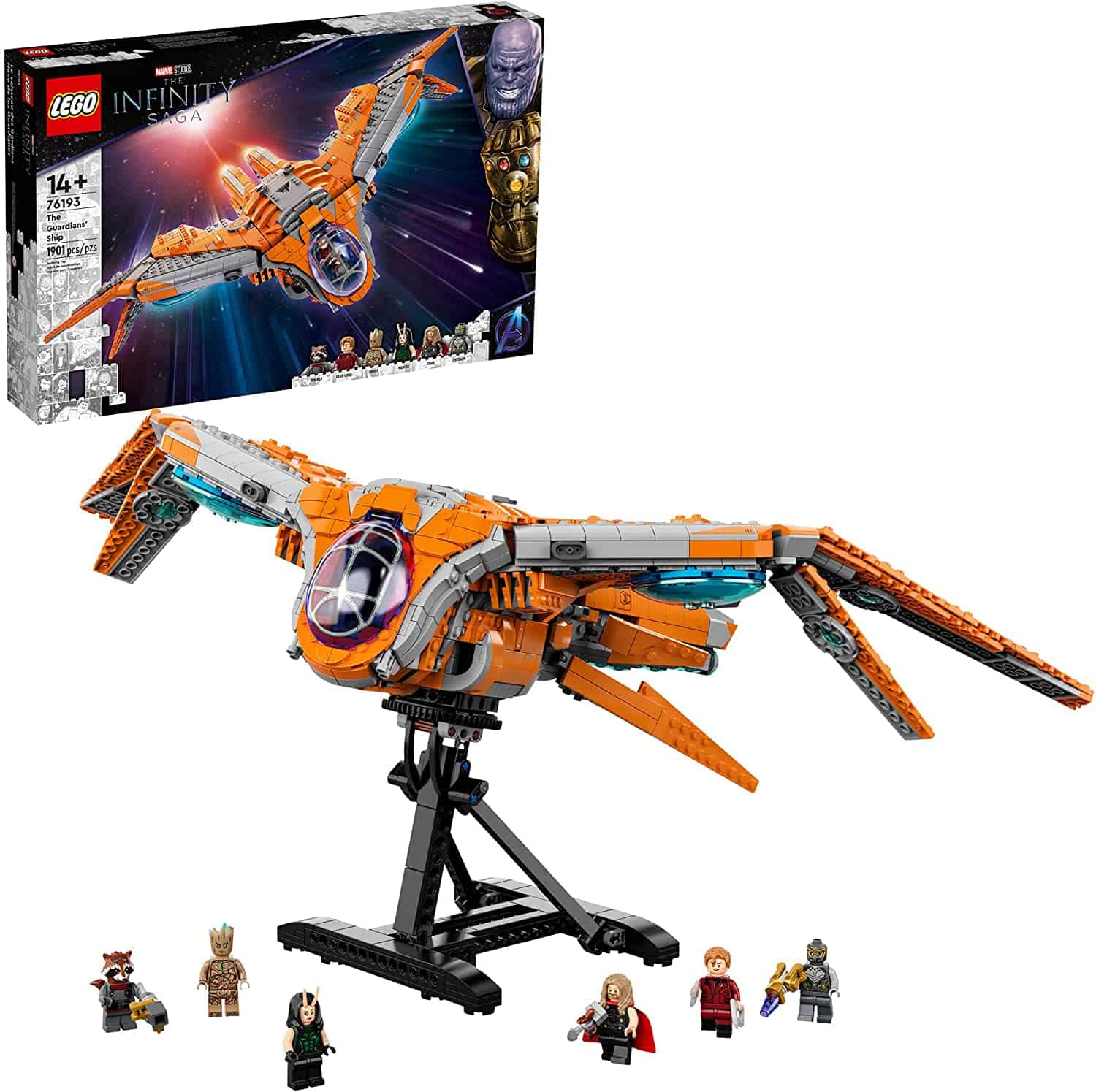 The Guardians Ship 76193 set includes the Minifigures of the main characters of the Guardians of the Galaxy movie. Thor, Rocket, Groot, Star-Lord, Mantis, and Chitauri Warrior Minifigures are accompanied by weapons and other accessories.
The model of the Guardians Ship is 14 inches long and 23 inches wide. It has an opening cockpit and several rooms that offer kids a variety of playing opportunities. Optionally, you can put the Guardians Ship on a stand that comes with the set and use it as a display model.
Pros
This set has 1,901 pieces
It contains six Minifigures
A challenging project for teenage or adult LEGO builders
It can be used as a playset or as a display model
Cons
It's one of the most expensive active LEGO Marvel sets
Frequently Asked Questions about LEGO Marvel Minifigures
Question: Do LEGO Marvel Minifigures Arrive Preassembled?
Answer: You have to assemble each LEGO Marvel Minifigure you add to your collection, but the assembly process is simple.
Question: How Much are LEGO Marvel Minifigures Worth?
Answer: The worth of these Minifigures varies from less than $10 to more than $1,000. For instance, Iron Man and Captain America promo Minifigures made for the New York Fair in 2012 are estimated at $1,900.
Question: Does LEGO Make Minifigures Based on All Marvel Superheroes?
Answer: Yes, you can find LEGO Minifigures based on all Marvel characters.
Question: How Long does it Take to Build a Collection of LEGO Marvel Minifigures?
Answer: Building a collection of Marvel Minifigures takes years because LEGO releases new Minifigures every year.
My Verdict: What's the Best LEGO Marvel Minifigures?
Collecting Marvel Minifigures takes time because most models are only available in LEGO releases within this theme. Most active Marvel sets have just two or three Minifigures, while only a handful of models feature six or more Minifigures.
I recommend getting the Marvel Series 1 71031 set if you want to start a Marvel Minifigure collection or add unique Minifigures to an existing collection. The Daily Bugle 76178 set is also an excellent option if you want to start a collection because it contains 25 Minifigures.
Models like The Avengers Advent Calendar 76196 or the Guardians Ship 76193 might be the right option for you if you want to extend your collection.
Which LEGO Marvel Minifigures are you going to choose? Let me know in the comments or continue reading our guide to the biggest LEGO sets to discover models that have thousands of pieces.
Recommended Reads: